Turris Babel "In Public Space"
Issue #123 presents five projects from Lungomare
Upcoming
TURRIS BABEL is a magazine of the South Tyrol Architecture Foundation that aims to awaken interest in architecture not only among professionals but also among the population, as well as to promote high-quality planning that takes into account its social, ecological and economic consequences.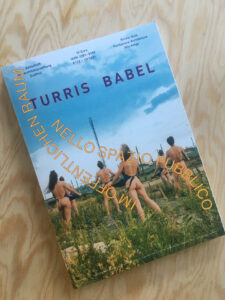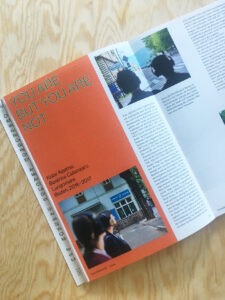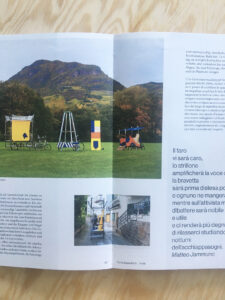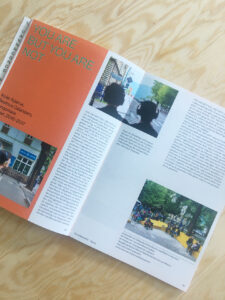 Issue #123, curated by Roberto Gigliotti and Nina Bassoli, is dedicated to the activation of public space.
What activates public space? What interactions are we talking about? Who does public space belong to? For whom is it intended? In five chapters, the issue addresses these and other questions and presents projects that transform public space and bring it to life through the interplay of art, design and architecture. Among them are a number of projects by Lungomare, such as the Co-Carts, You are but You are not, Metamorphosis Meran/o, School of Verticality und Such Claims on Territory.
The issue can be accessed here.