School of Verticality - OVERTIME
Performative walk and film projection
On 25 May 2019, 30 happeners gathered on a mountain pasture to carry out a re-enactment of Allan Kaprow's Happening Overtime. The happening formed the final chapter of the year-long programme School of Verticality and took place on the Villanderer Alm–Alpe di Villandro with the participation of local and international experts, cultural producers, and land owners and users.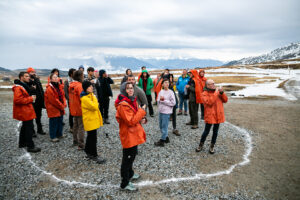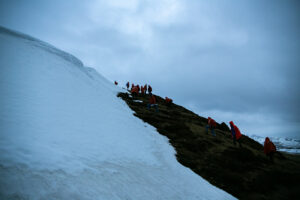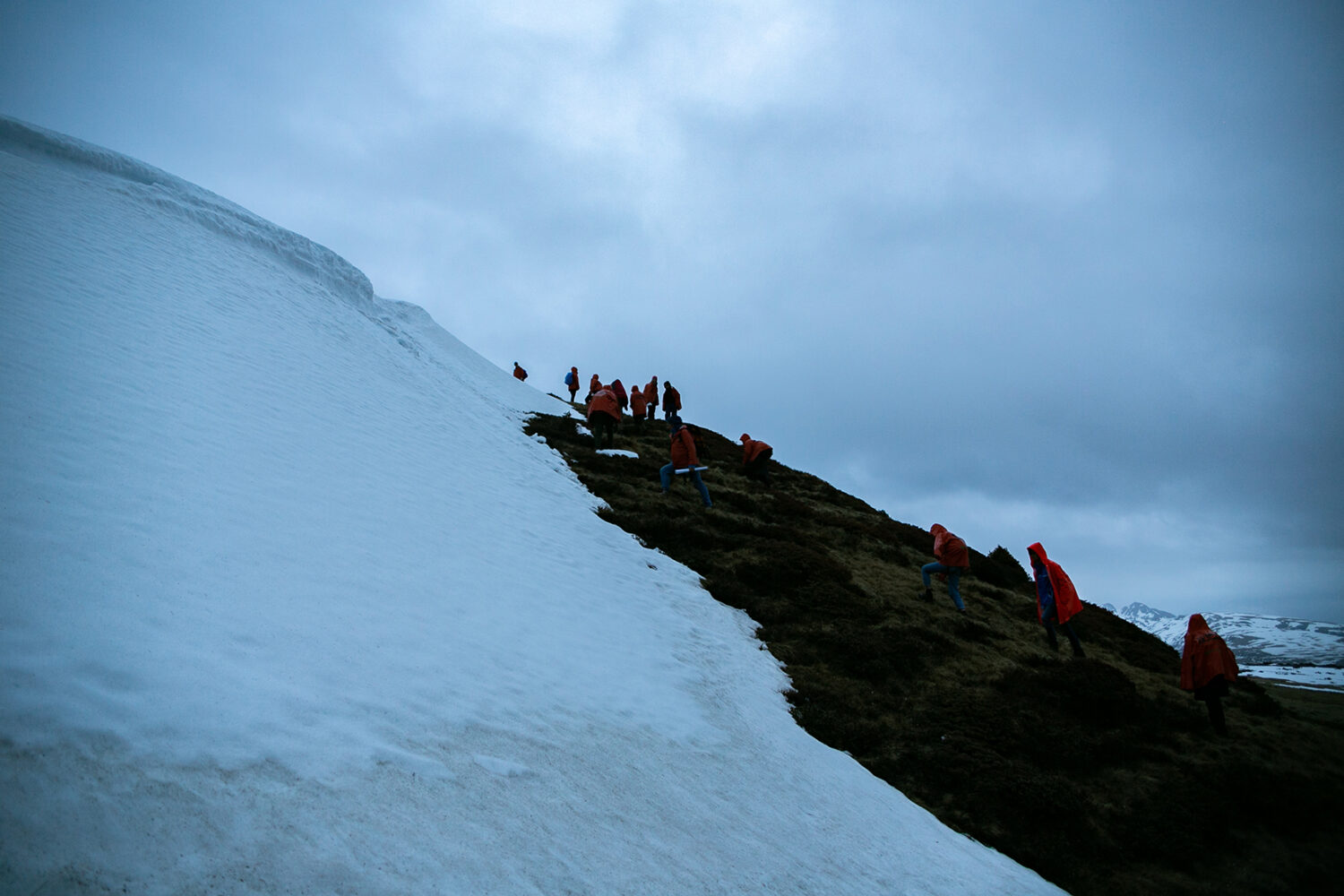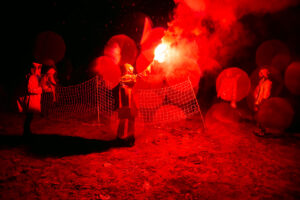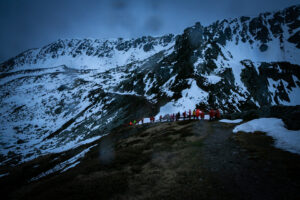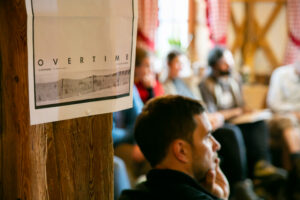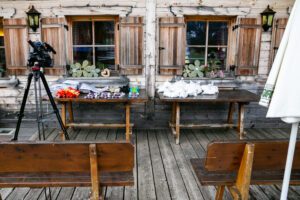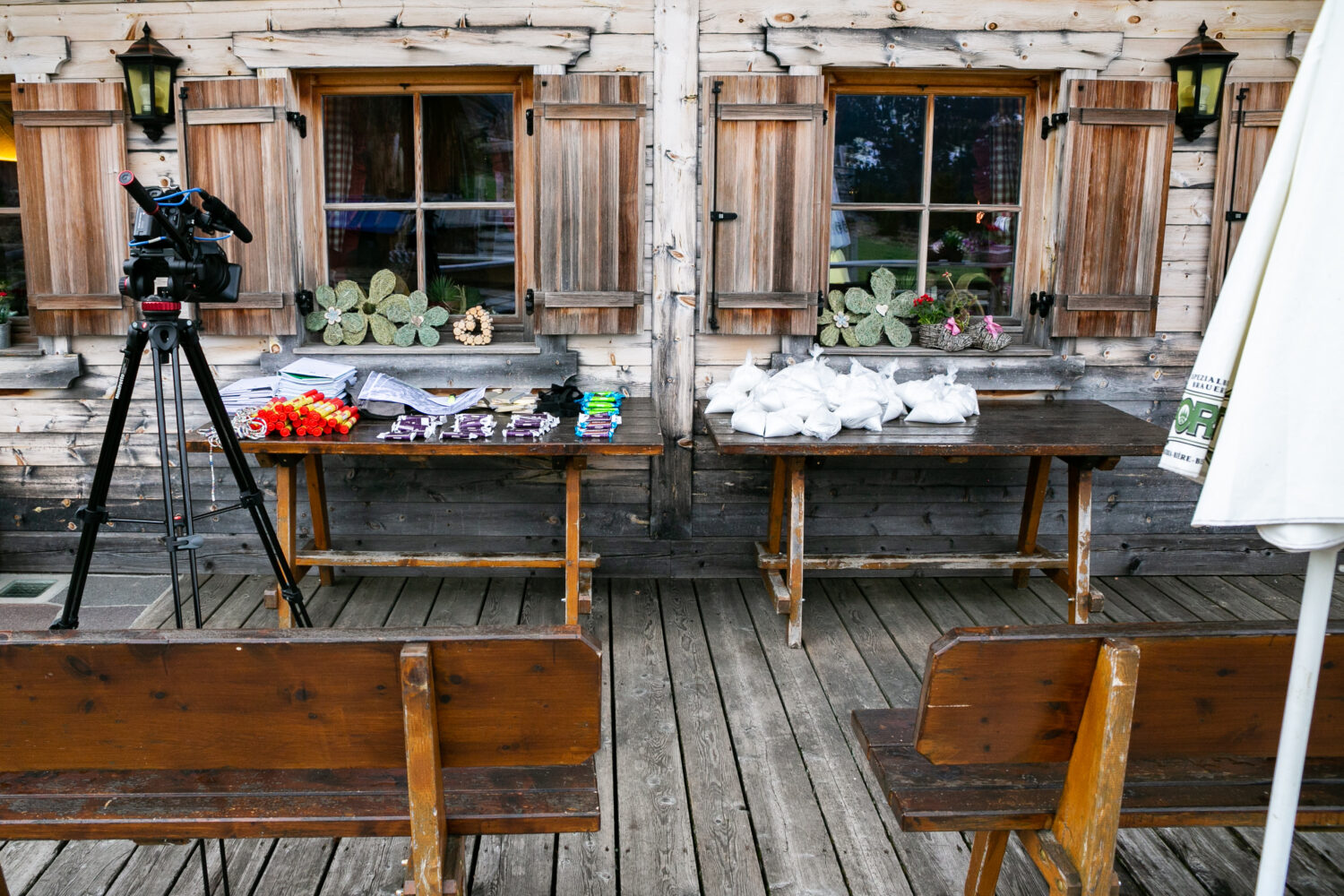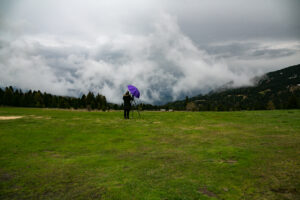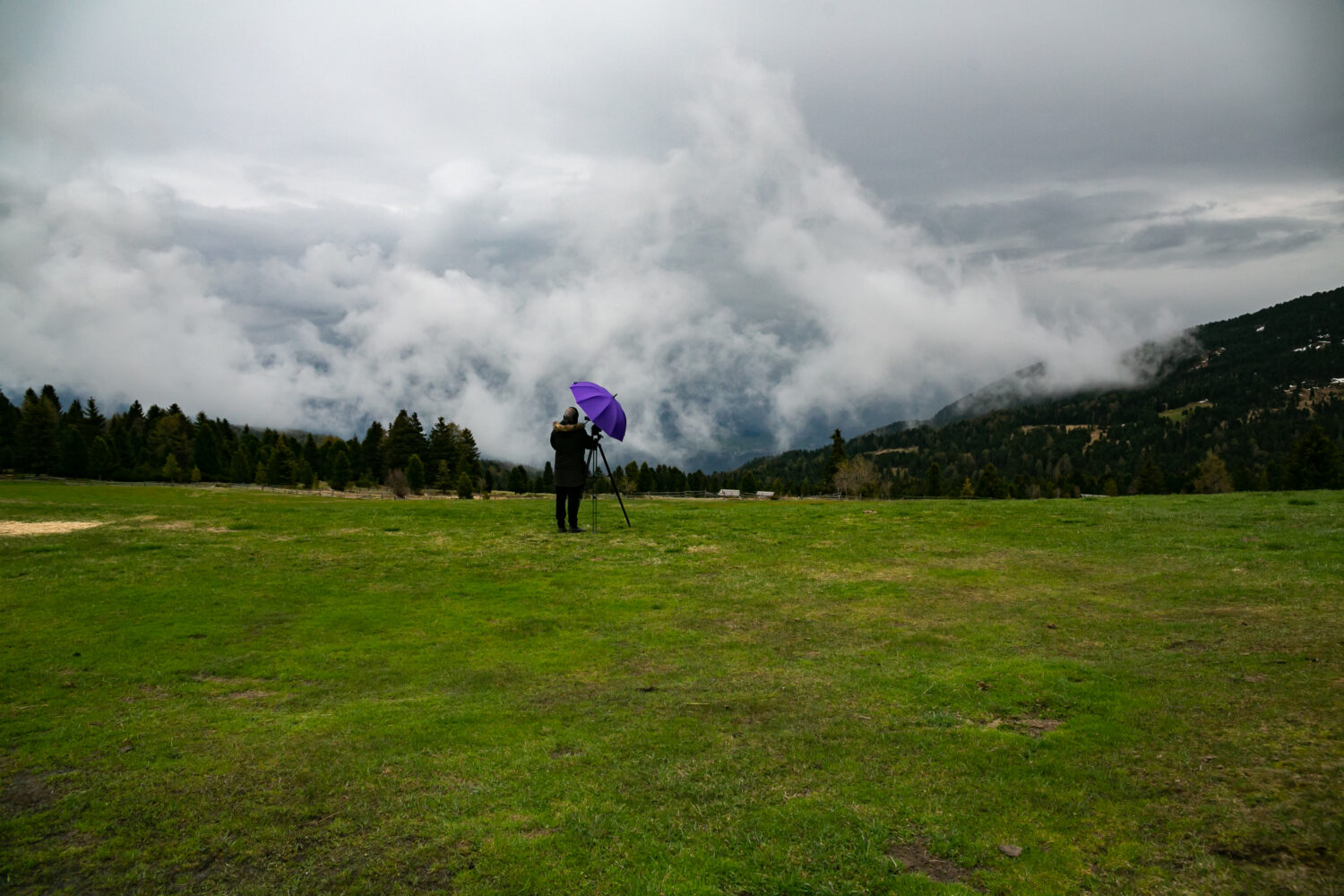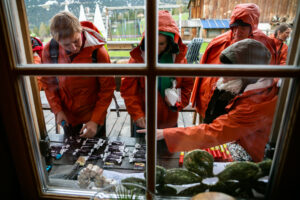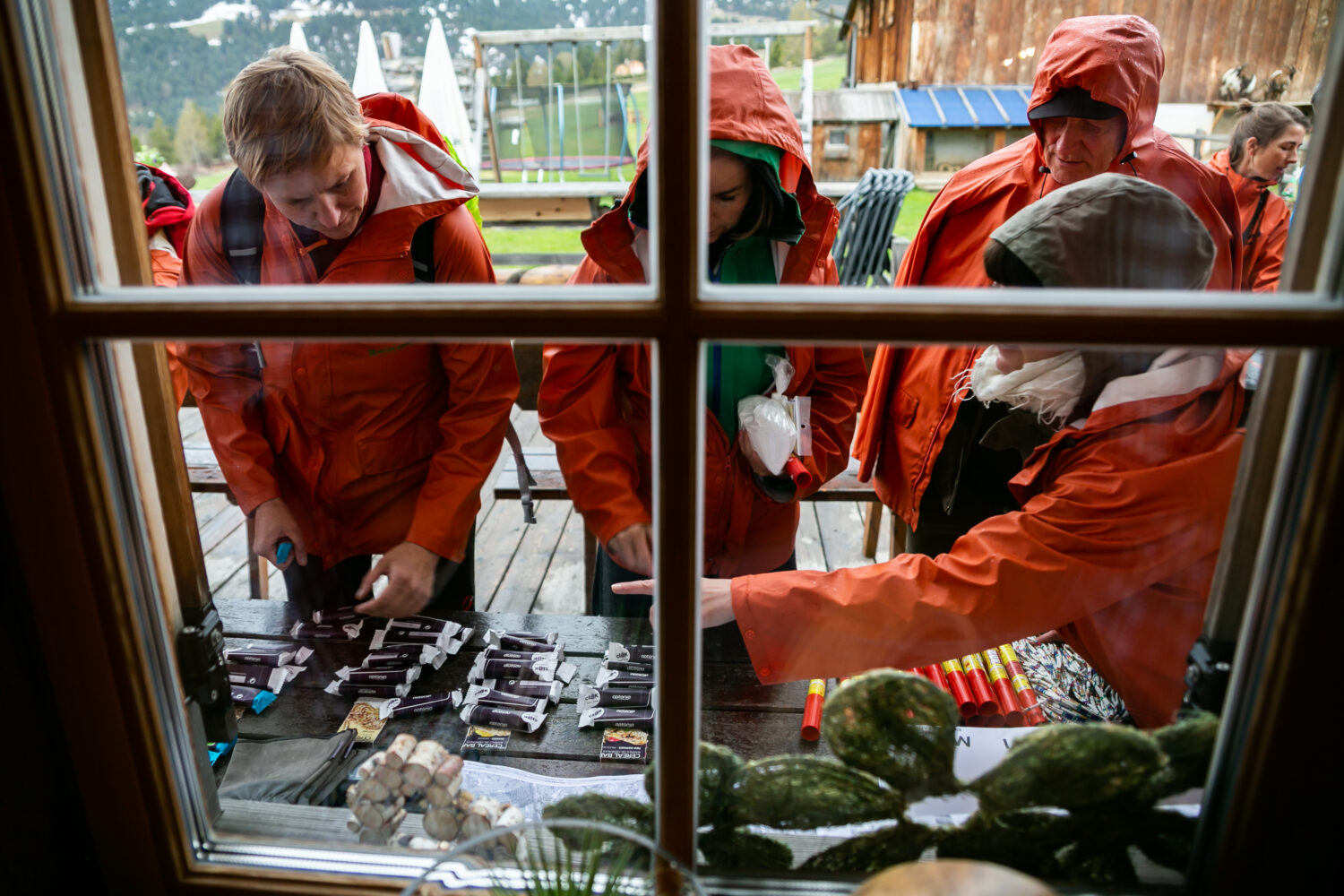 It was only undertaken once previously in the spring of 1968 at the University of California in San Diego, and has never been reactivated since. Its collective reinvention on May 25 2019 was a joint effort of Lungomare, artist-in-residence Sophie Krier and artist/curator and environmental engineer Stéphane Verlet-Bottéro.
Following the instructions of Kaprow, a 50-metre-long snow fence is moved over a distance of 1.5 km in the course of one night. Kaprow's central idea of dissolving boundaries between life and art is central to the Happening Overtime, as it is to many of his other works. These shifts challenge the Western modernist understanding of belonging to particular spaces and identities, and question categories such as land, nation-state, nature, culture, species and gender.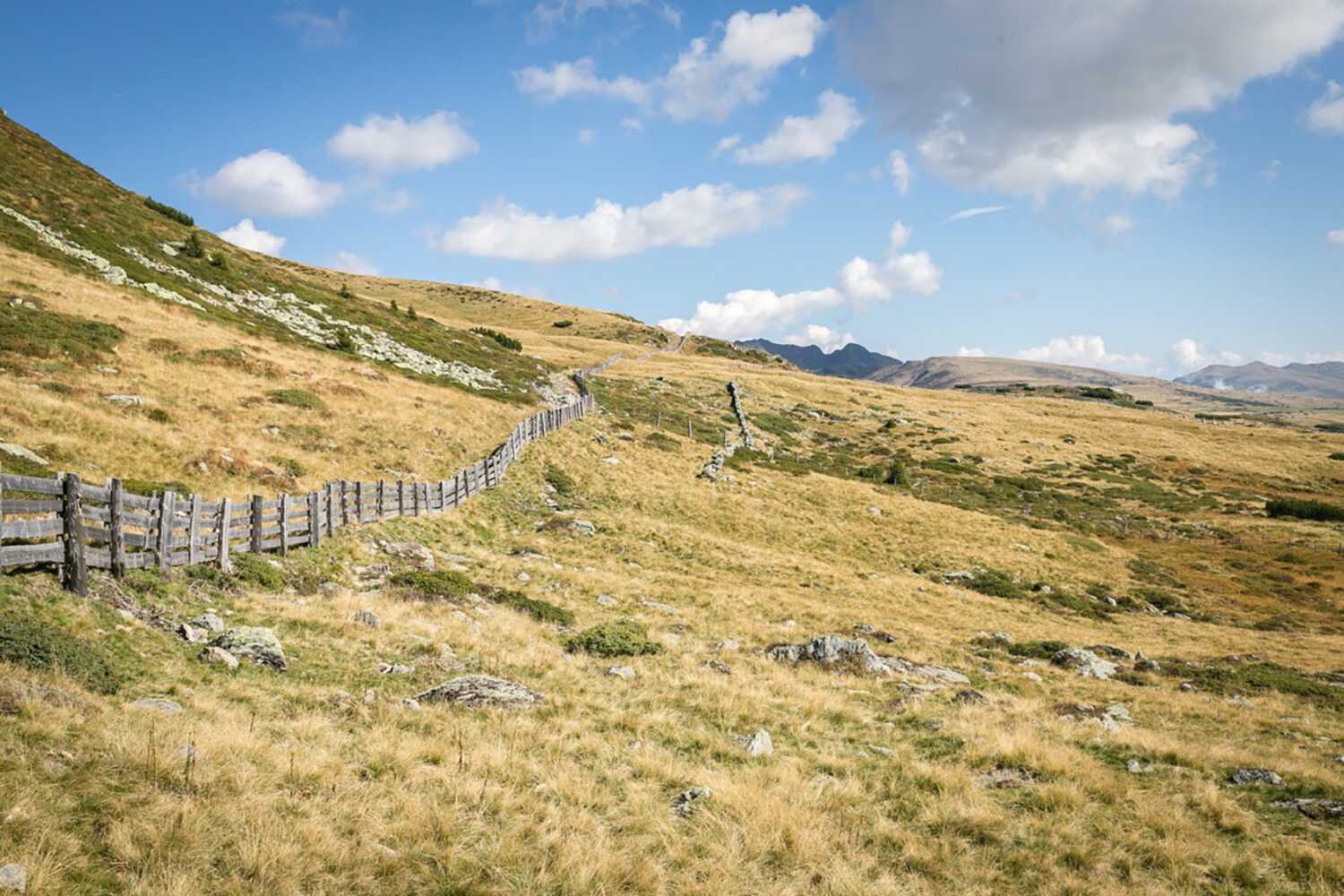 Performative walk and film projection
In 2022, Lungomare, Krier & Verlet Bottéro present a film which documents the reinvention and transposition of the 1968 happening in San Diego (US) on the Villanderer Alm–Alpe di Villandro. The film is not a mere documentation of the night, but interweaves atmospheric images, interviews with local experts, cultural producers and land owners and users who were part of the happening, as well as fragmentary images and a mesmerising soundscape composed by filmmaker and artist Carlos Casas. The 13-minute video installation will be brought back to the Villanderer Alm–Alpe di Villandro for the first time three years after the happening and shared with the local community.
The artist Sophie Krier creates tools, collective narratives and reflections. She is particularly interested in oscillating movements between dream and reality, and in form and non-form. Trained as a textile designer (Design Academy Eindhoven), she weaves together the stories of people, animals and places at the intersection of art and ecology. From 2004 to 2009 she directed the bachelor program designLAB at the Rietveld Academie (NL). In 2008, Sophie Krier initiated Field Essays – an ongoing research project that is published in the form of books, among other things. Following an invitation from University College Roosevelt (NL), Krier most recently developed Art & Design Practice: a new program in the spirit of Liberal Arts & Sciences, which she currently teaches every winter semester.
Initiated by the cultural association Lungomare. All chapters of the School of Verticality can be found on the Archive page.
The Lungomare artist-in-residency 2018-2019 invited artist and researcher Sophie Krier who, in response, imagined "School of Verticality" – a public program unfolding in three chapters (Weaving Gardens, Seeding Stories, Breaking Bread) for listening and learning situational knowledge. Each chapter weaves together different biographies (human, animal, spiritual) and times (geology, history, dreams and memories). Where on earth do we belong? Which already forgotten ways of living and working can we make visible and reinvent together?
With School of Verticality Sophie Krier establishes a format in which collective knowledge emerges in a process of mutual enrichment by all participants, human and more-than human. The verticality of the title refers to an in-depth investigation that not only crosses different layers of society and the complexity of phenomena, but extends from the bottom of the valley to the top of the mountains of our territory, interweaving their history, culture, and geomorphology.
Curation
Bolzano, Malles, Alpe di Villandro
Curation
Angelika Burtscher, Roberto Gigliotti, Daniele Lupo, Lisa Mazza
Team
Marion Oberhofer, Jörg Oschmann, Ada Keller
Curation
Jörg Oschmann
Curation
Inedition (Eva van der Schans)
Curation
Autonomous Province of Bolzano South Tyrol, Stiftung Südtiroler Sparkasse, Cityof Bozen, Autonomous Province of Trentino – South Tyrol, Bildungsausschuss Villanders