Lungomare turns 20
Let's celebrate together!
Upcoming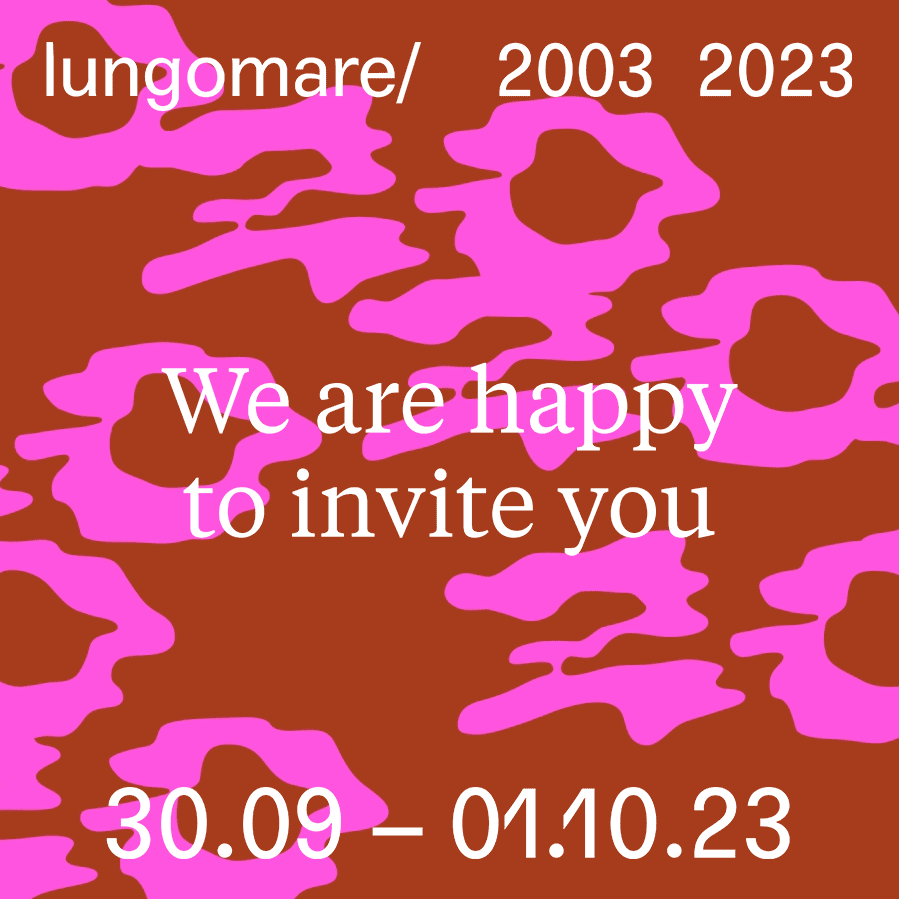 Lungomare is turning 20 this year and we would like to celebrate this important event with all of you on the 30th of September and the 1st of October.
This special anniversary will be celebrated by bringing to life Lungomare 20, a program of performances, conversations, concerts and an exhibition.
Lungomare 20 is first and foremost a date to look ahead, but also to bring together the multitude of people with whom Lungomare has shared its journey. During these two days people from near and far will come together, celebrate, discuss, venture new visions, say goodbye to old ones, and make room for dreams.
Save the date and see you there!