Co-Carts − Vehicles for the Community
Invitation by the architecture collective orizzontale for the Lungomare Residency 2020
For the artist-in-residency 2020, Lungomare invites the architectural collective orizzontale from Rome. The architects' focus during their residency is on the public space of the city of Bolzano. During this period, the corona pandemic is putting this space into a temporary pause and is meticulously regulating its access rules. Lungomare is using this moment to renegotiate the public space – which is so important for our day to day life – and to develop new scenarios for its future.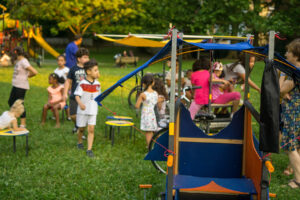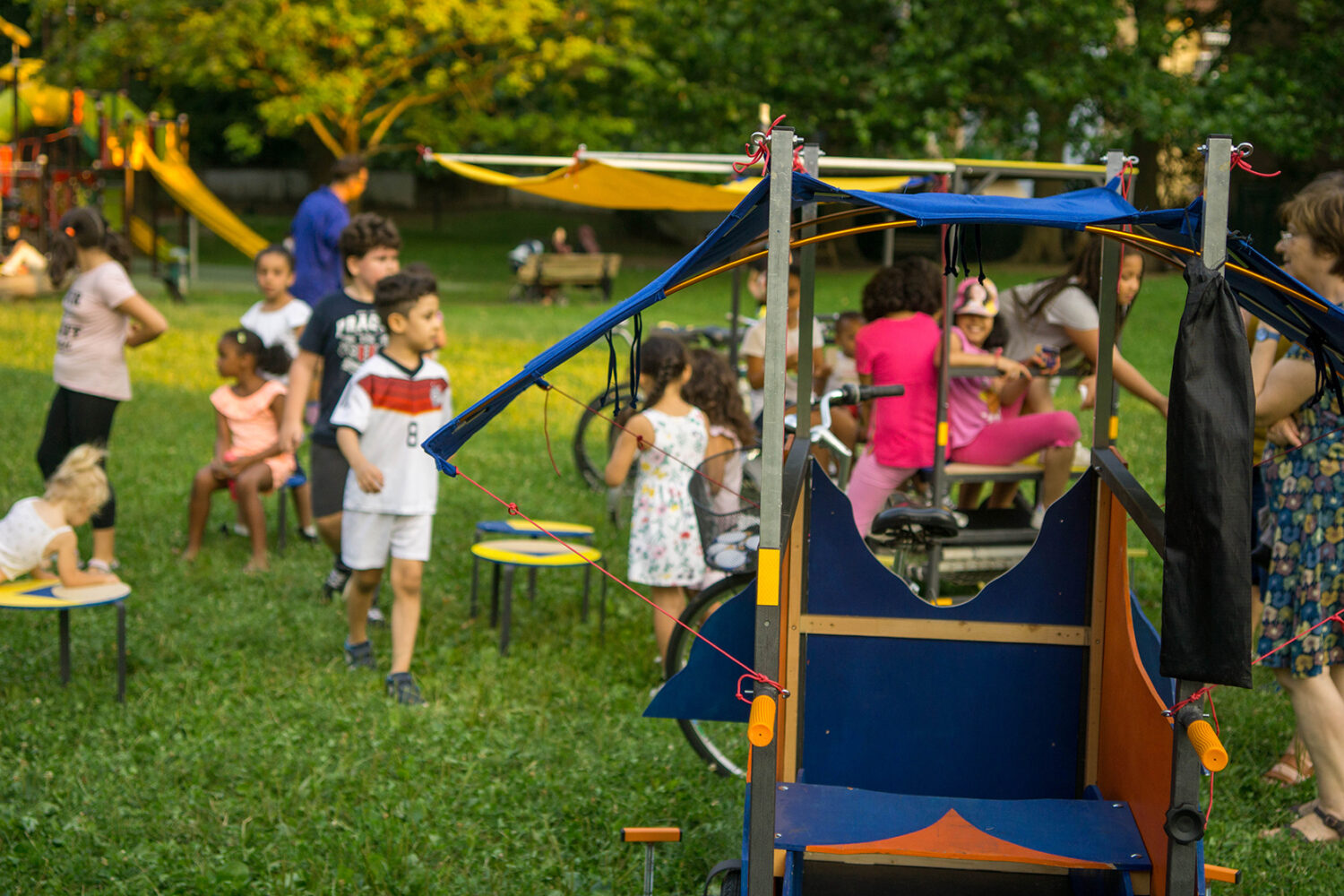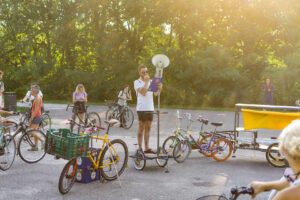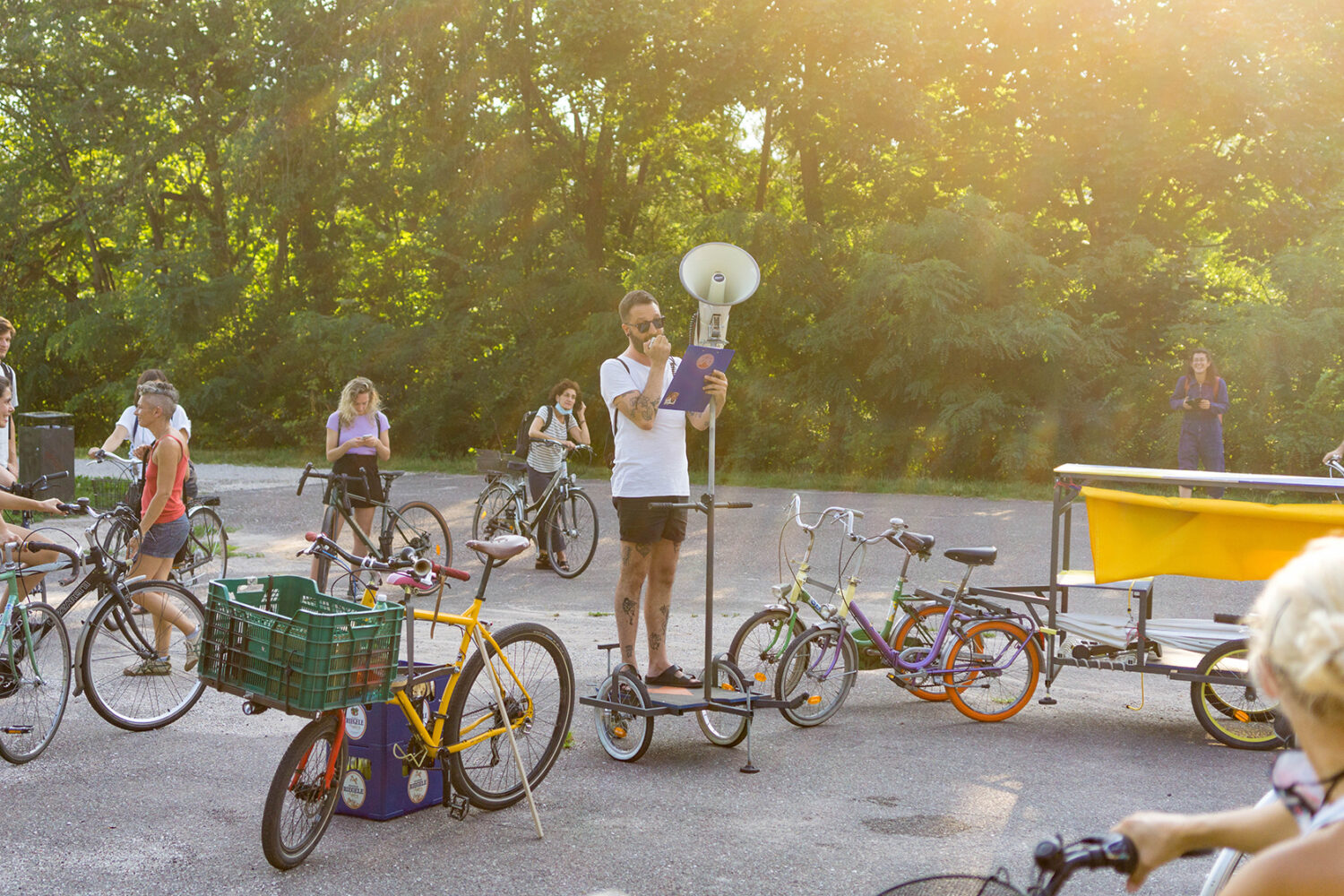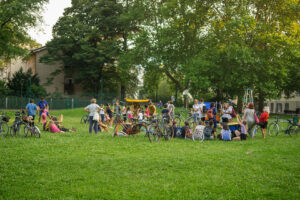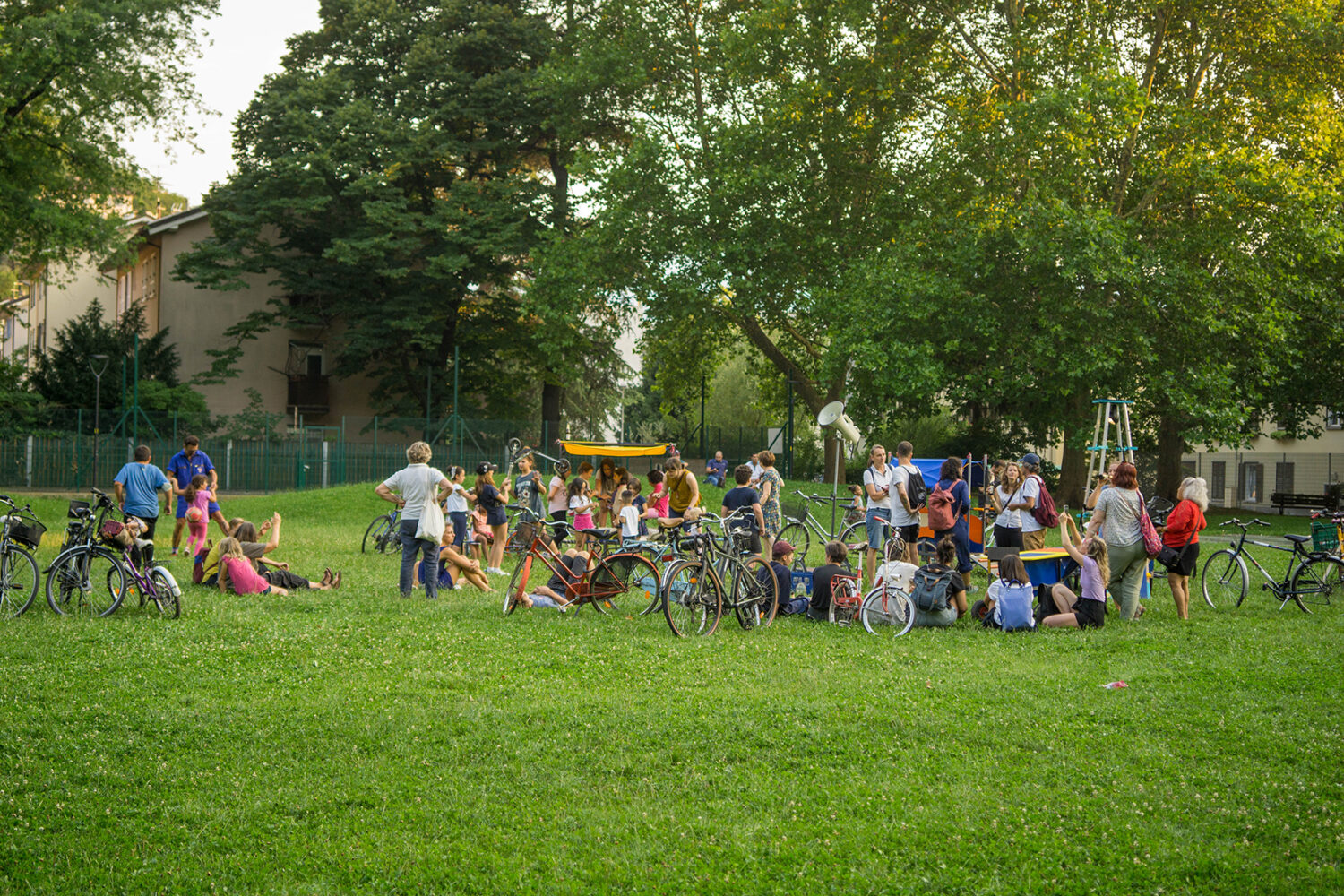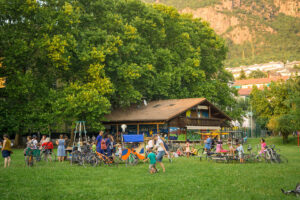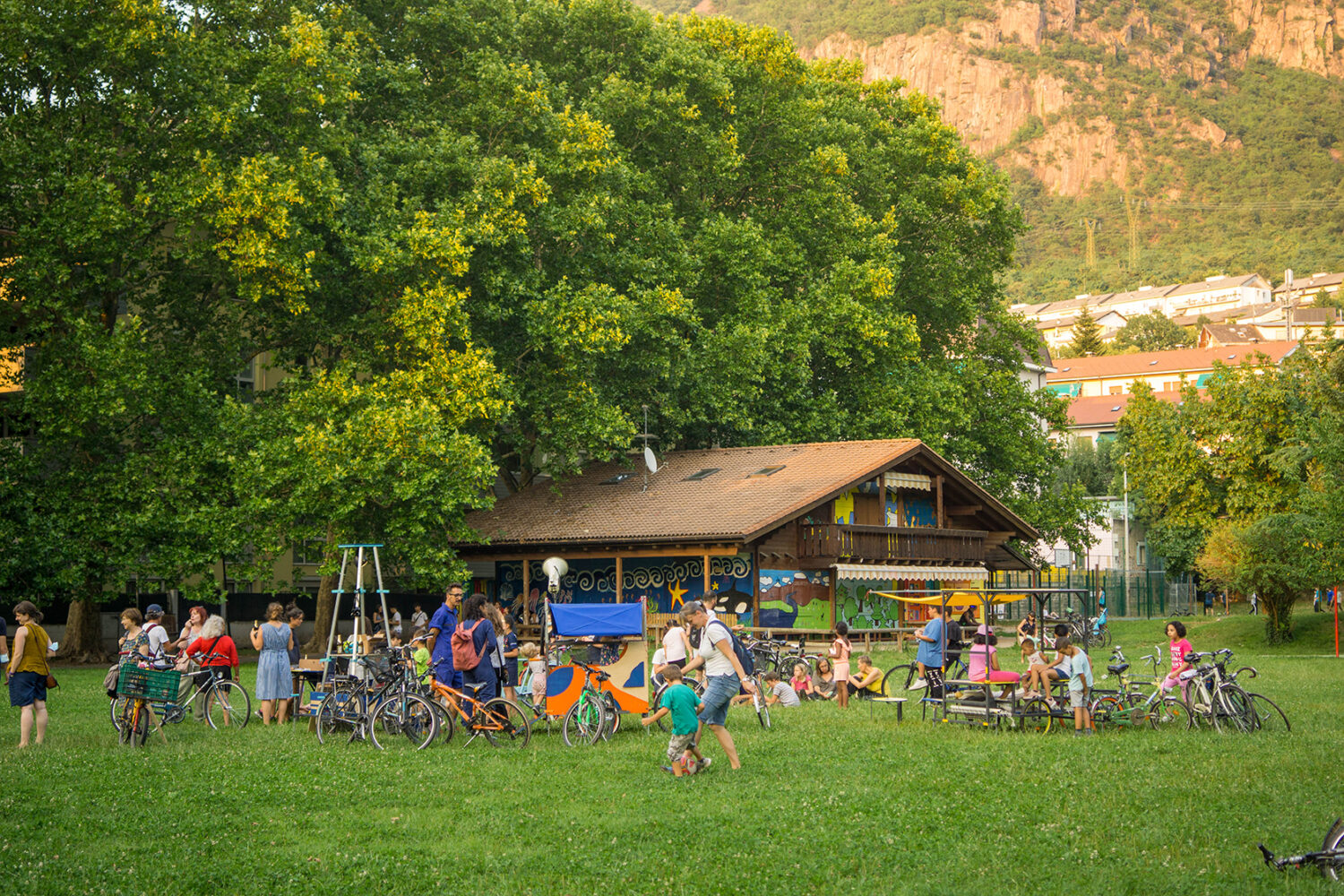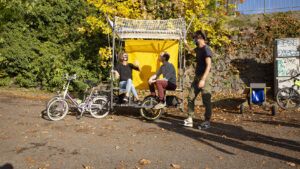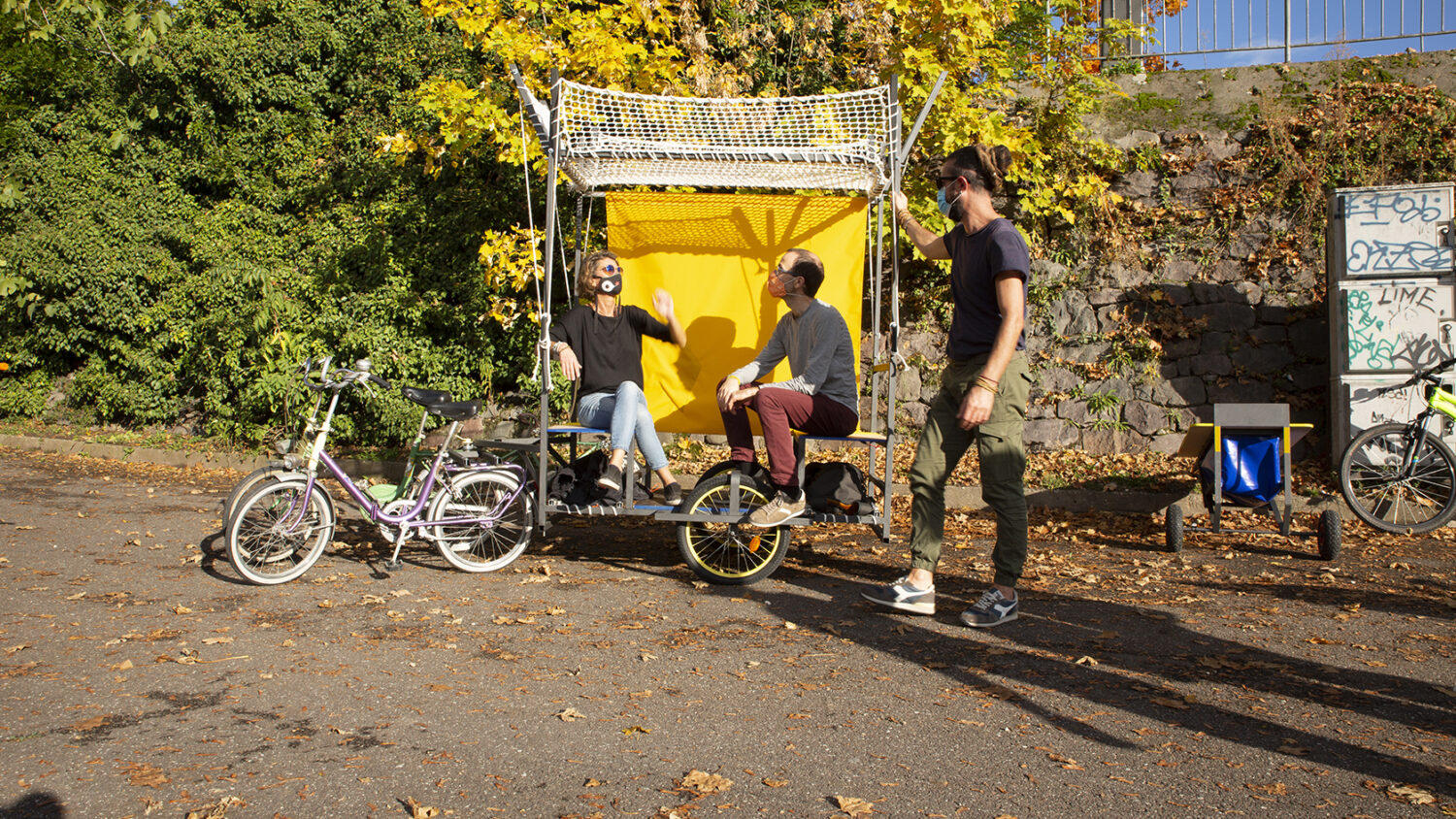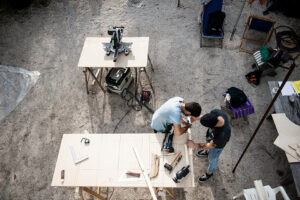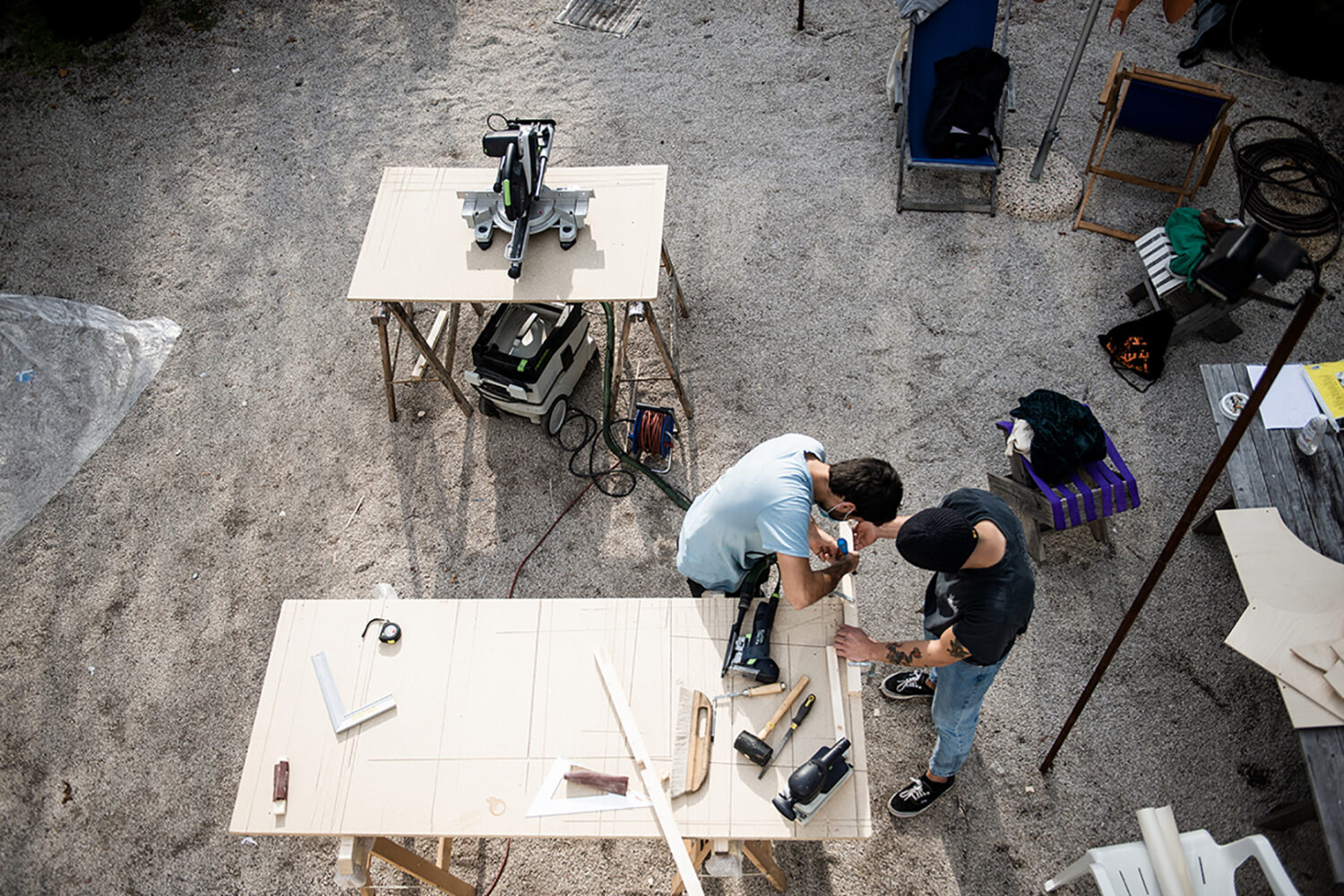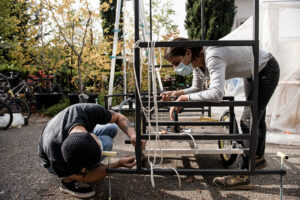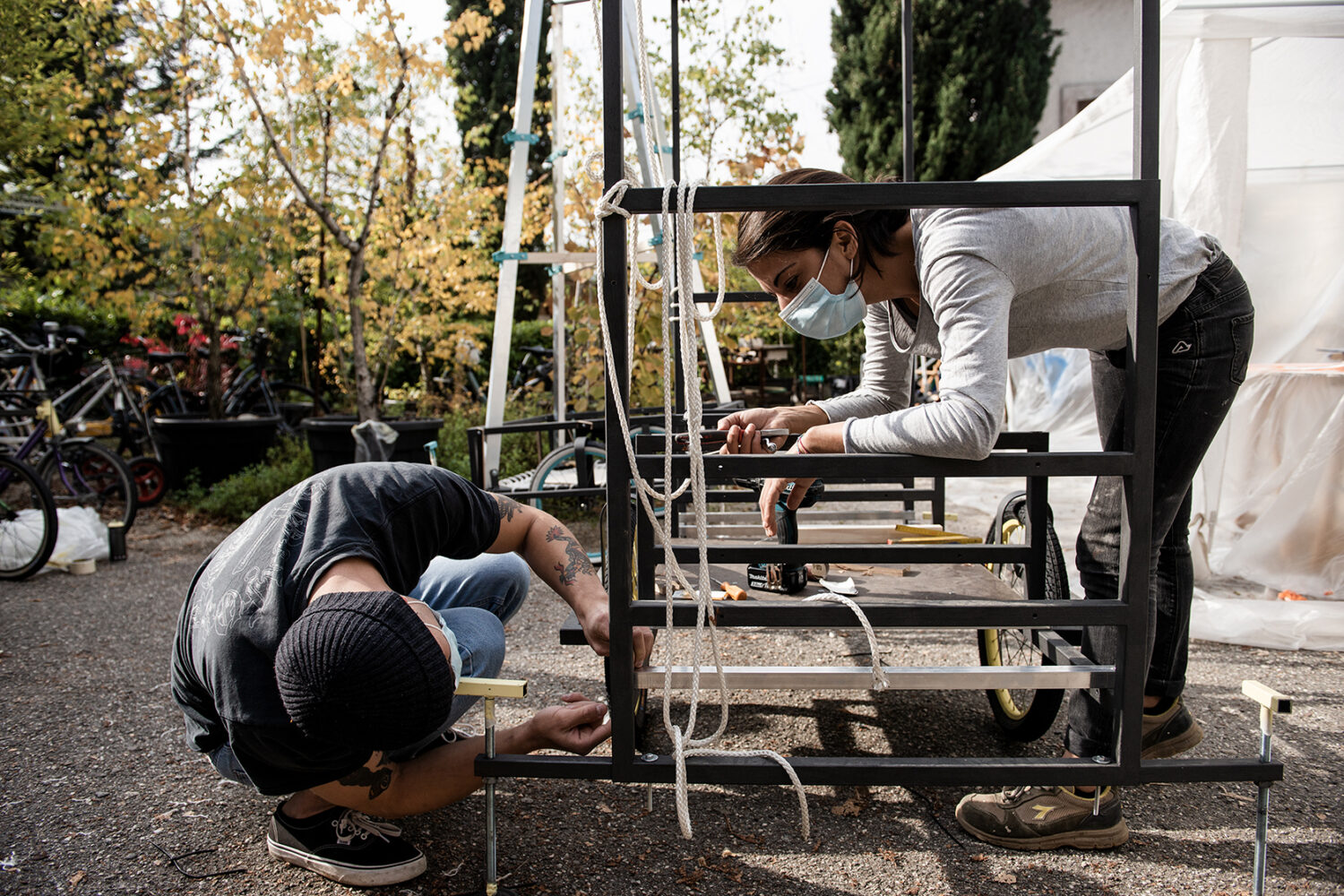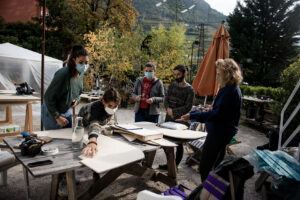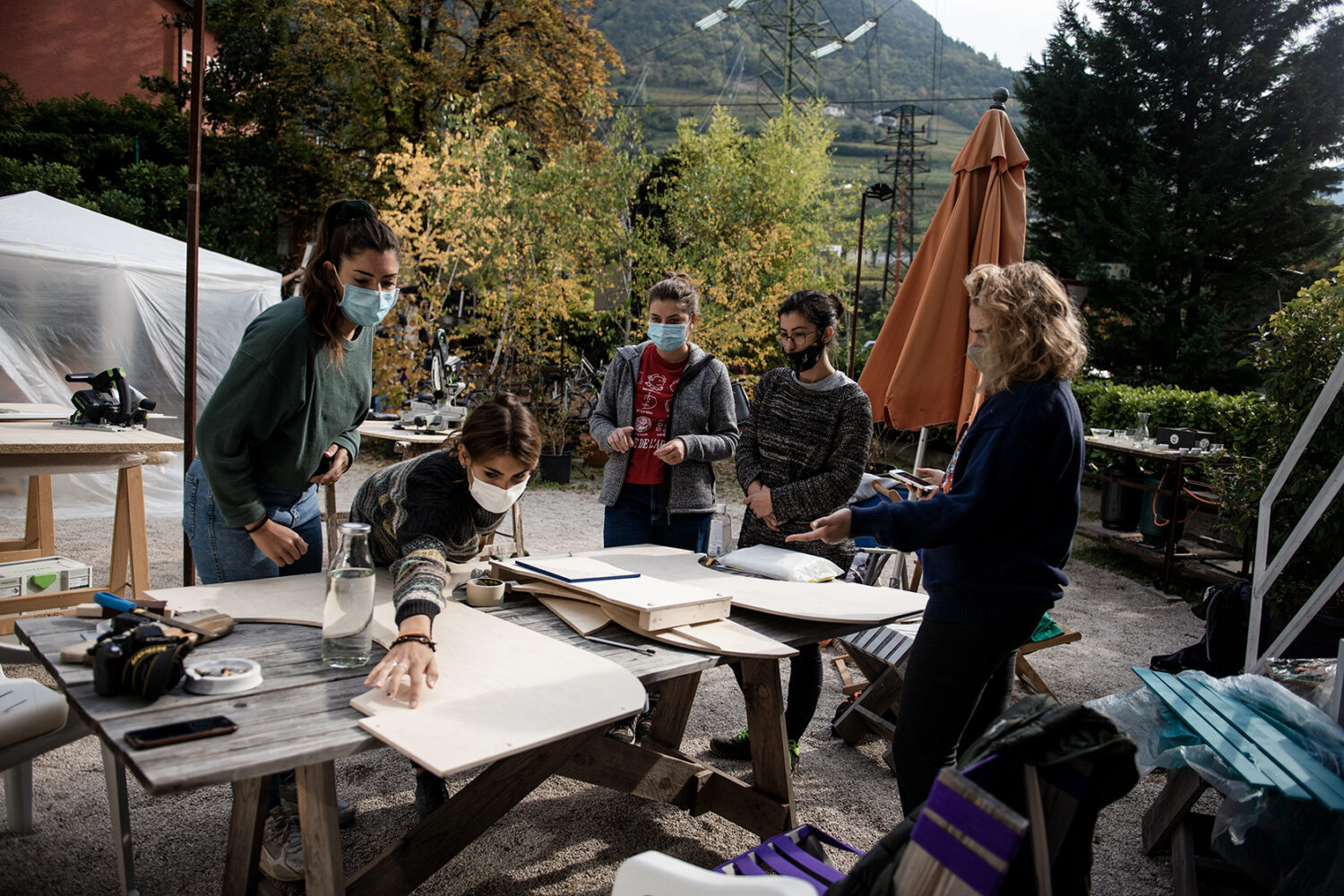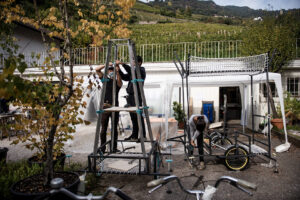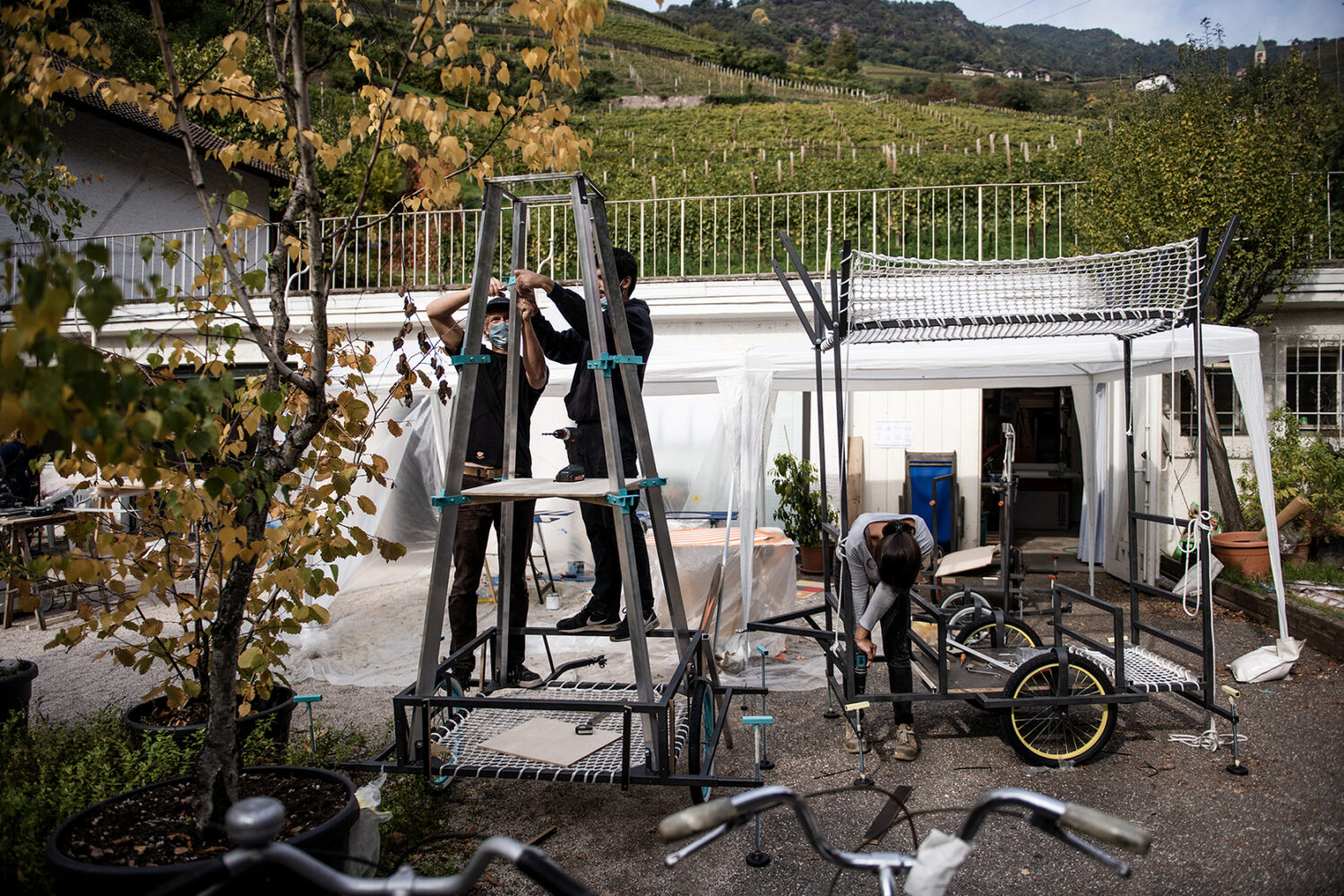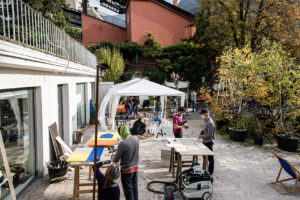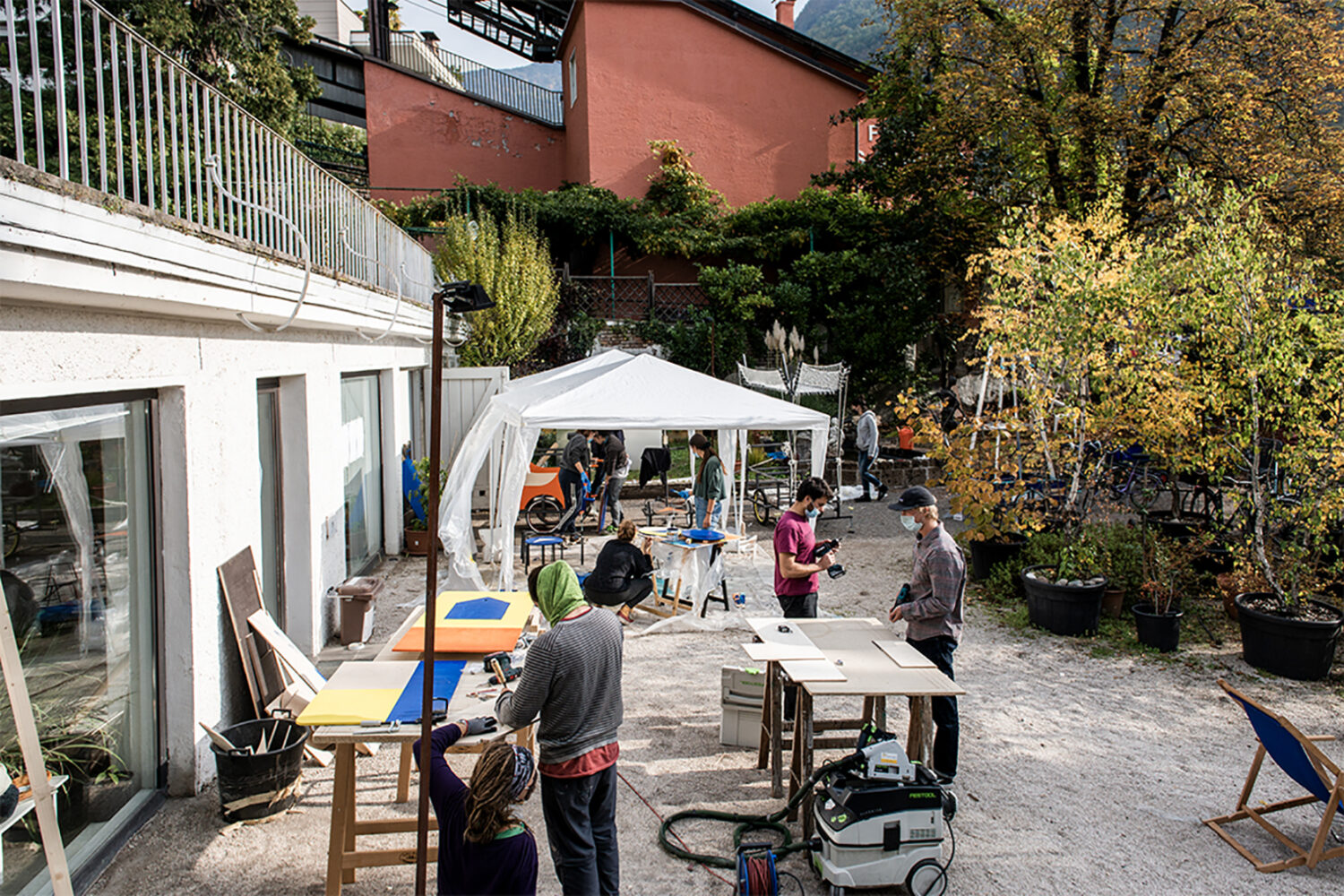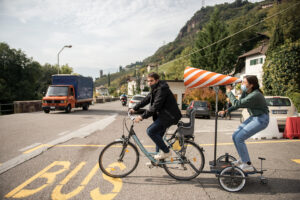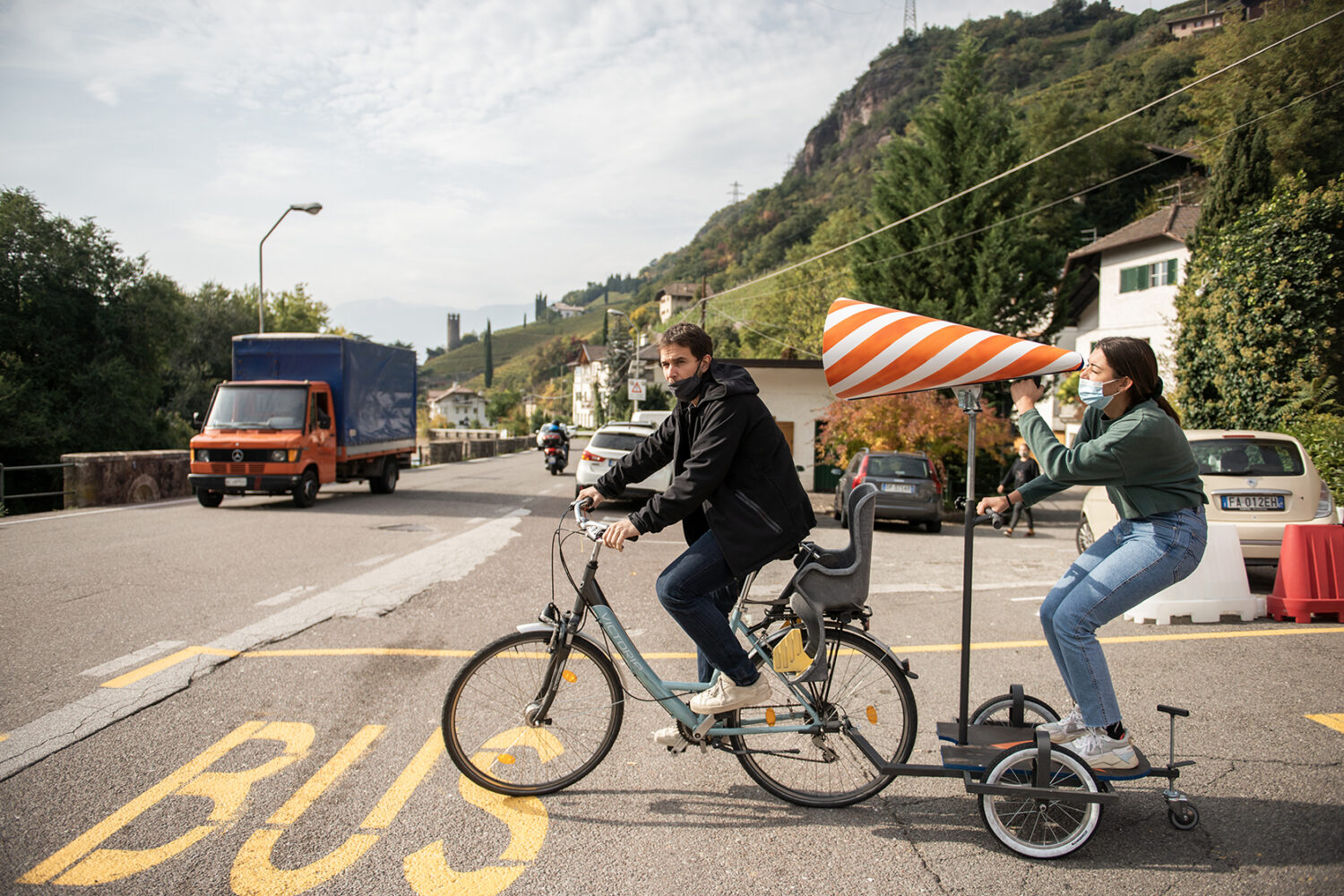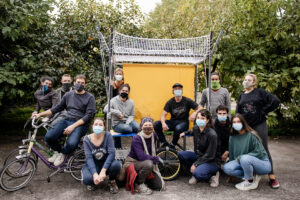 The residency with orizzontale starts with three public acts. Through these collective practical exercises, the public spaces of the city of Bolzano are explored and re-inhabited. This very soon gave rise to the desire to revitalise them and design instruments for collective action. In exchange with local partner associations and experts the Co-Carts – vehicles for the community were created, that can be borrowed by all city inhabitants to weave new connections between spaces and people, to foster experimentation and to create new images into the city's public space.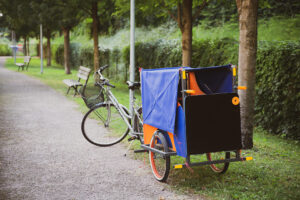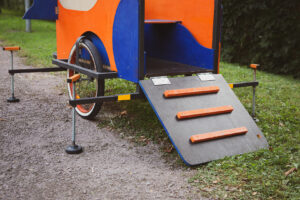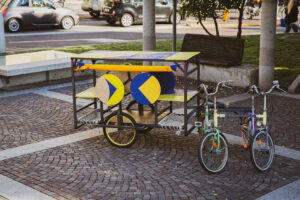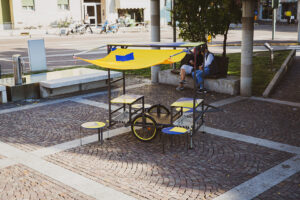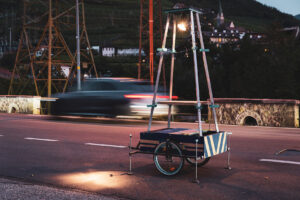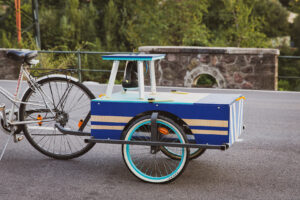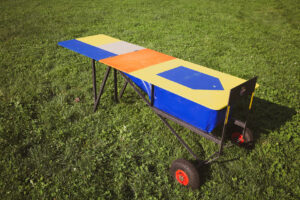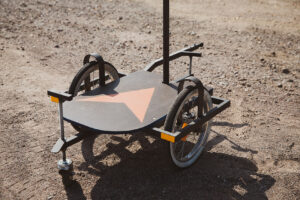 Co-Carts
Co-Carts are pop-up vehicles for the community, to enter into synergy with each other and with their context and to amplify the relationship between the inhabitants and the city. Their shape and function have the potential to change urban space. They include, for example, a built-in megaphone that can amplify voices or a table where exhibitions and actions can take place.
Co-Carts are eccentric, open, and anti-racist.
They do not produce personal profit. They support inclusiveness, deconstructing existing categories, not only creating a space but celebrating it. Co-Carts promote freedom of opinion, are multilingual, cross-cultural, and trigger discussion, debate, reactions.
Initiated by the cultural association Lungomare. The entire project can be found on the archive page.
Anyone who wants to get active in the public space can use the Co-Carts. The Co-Carts are located at different places in the city and are each maintained by one of the partners. If you would like to borrow a Co-Cart, visit our project website to find the contact details of the managing organizations as well as a detailed description of the vehicles. The loan is free of charge.
orizzontale is an architects' collective based in Rome whose work crosses the fields of architecture, urbanism, public art, and DIY practice. orizzontale since 2010 has been promoting projects of common relational spaces, giving form to both dismissed and unseen images of the city. These projects have represented the ground for experimenting new kinds of collaborative interactions between city dwellers and urban commons as well as occasions to test the boundaries of the architectural creation process.
Place
Bozen
Curation
Angelika Burtscher, Daniele Lupo
Production and Coordination
Lungomare
Team
Ada Keller, Nadia Röggla
In collaboration with
Vivi Maso della Pieve / Officine Vispa, Spazio autogestito 77, Fridays for Future Südtirol
With the support of
Provincia Autonoma di Bolzano Alto Adige, Fondazione Cassa di Risparmio di Bolzano, Città di Bolzano, Regione Autonoma Trentino-Alto Adige