DUMMY-magazine #74
Art direction and graphic design of the magazine on the topic of "Pigs".
DUMMY-magazine is an independent, monothematic German society magazine that focuses on a different topic in each issue. Previous topics have included Muslims, Austria, Jews, the East, the disabled, nuclear, drugs, disobedience, stupidity, suicide and bullshit, which often receive little journalistic treatment despite their social relevance. Each issue is designed by a new artistic direction, so that every three months a journalistic event with a new look is created.
For the spring 2022 issue, which looks at the topic of "pigs" from various unusual perspectives, Lungomare is responsible for the art direction and graphic design.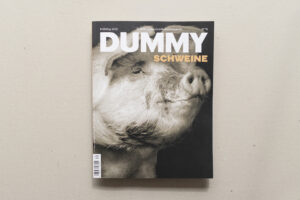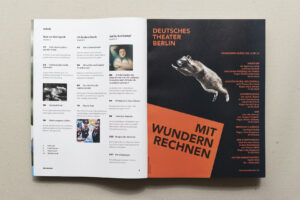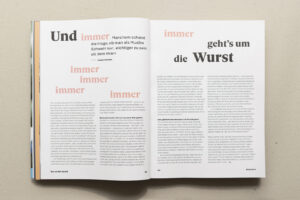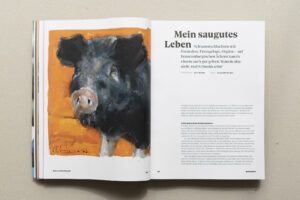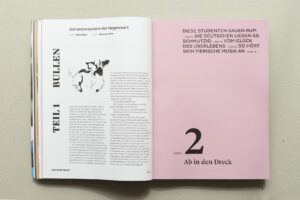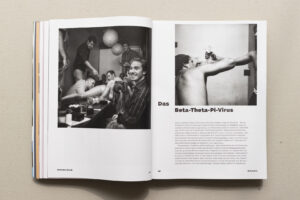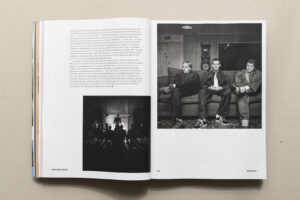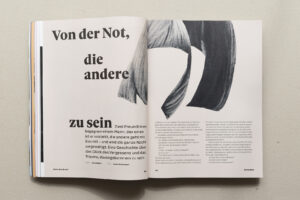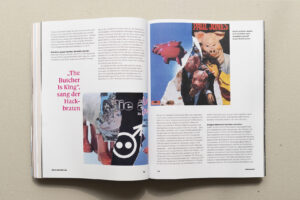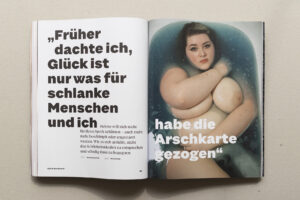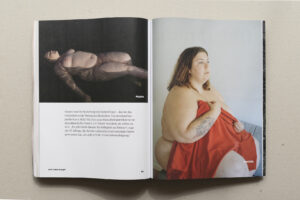 The relationship between humans and pigs is symbiotic, but also full of contrasts. To call someone a "pig" is considered an insult, but at the same time the pig is also a symbol of luck. Pigs are often called dirty, stupid, lazy and vulgar animals, yet they only roll in the dirt to protect themselves from vermin and avoid sunburn, and unlike us humans, they can't even sweat. Adding to these deviant associations is the fact that pigs are one of the most commonly eaten meats in the world. Issue #74 of DUMMY magazine picks up on these contradictions, dealing not only with agriculture and meat production, but also, for example, with human impurity, US-fraternities and body perceptions.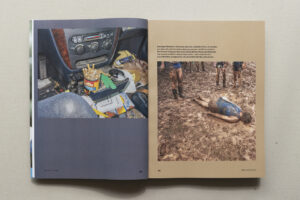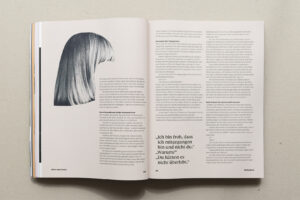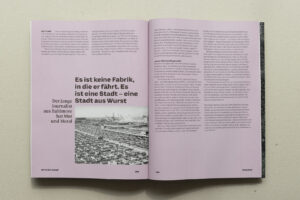 Colour scheme
For this issue, we have chosen a colour scheme that draws on the different tonalities and colours of pigs and breaks with the traditionally associated pink and/or rose. After all, not all pigs are pink. The colour scheme is an element that runs throughout the magazine and is used in different ways, creating harmony throughout the magazine.
Team
Angelika Burtscher, Chiara Cesaretti, Linsey Dolleman, Daniele Lupo
Client
DUMMY Verlag (Oliver Gehrs, Natascha Roshani)