Museum moves - Euregio Museum Year 2021
A visual identity for a transnational exhibition project in Tyrol, South Tyrol and Trentino
The Euregio Museum Year is a transnational exhibition project that took place the first time in the regions of Tyrol, South Tyrol, and Trentino. More than 40 exhibitions and projects on the topics of transport and mobility are realized in about 60 museums in the European region. Under the motto "Museum moves", visitors are able to see a variety of exhibitions and events dealing with mobility, which the whole world is trying to reduce due to the pandemic. Our task is to design the visual identity, the logo, the slogans and all communication materials associated with the project.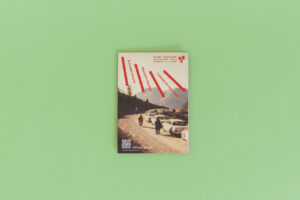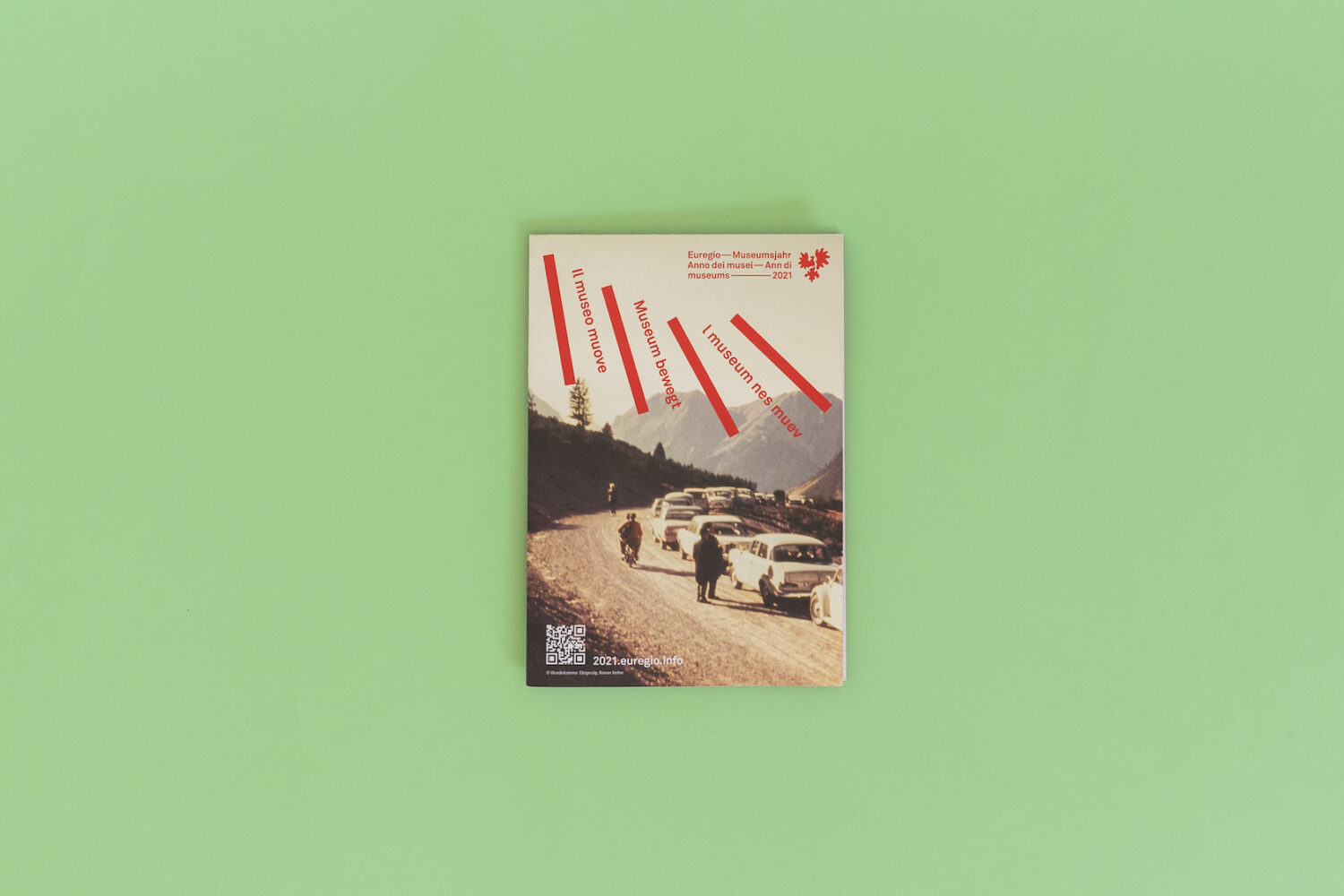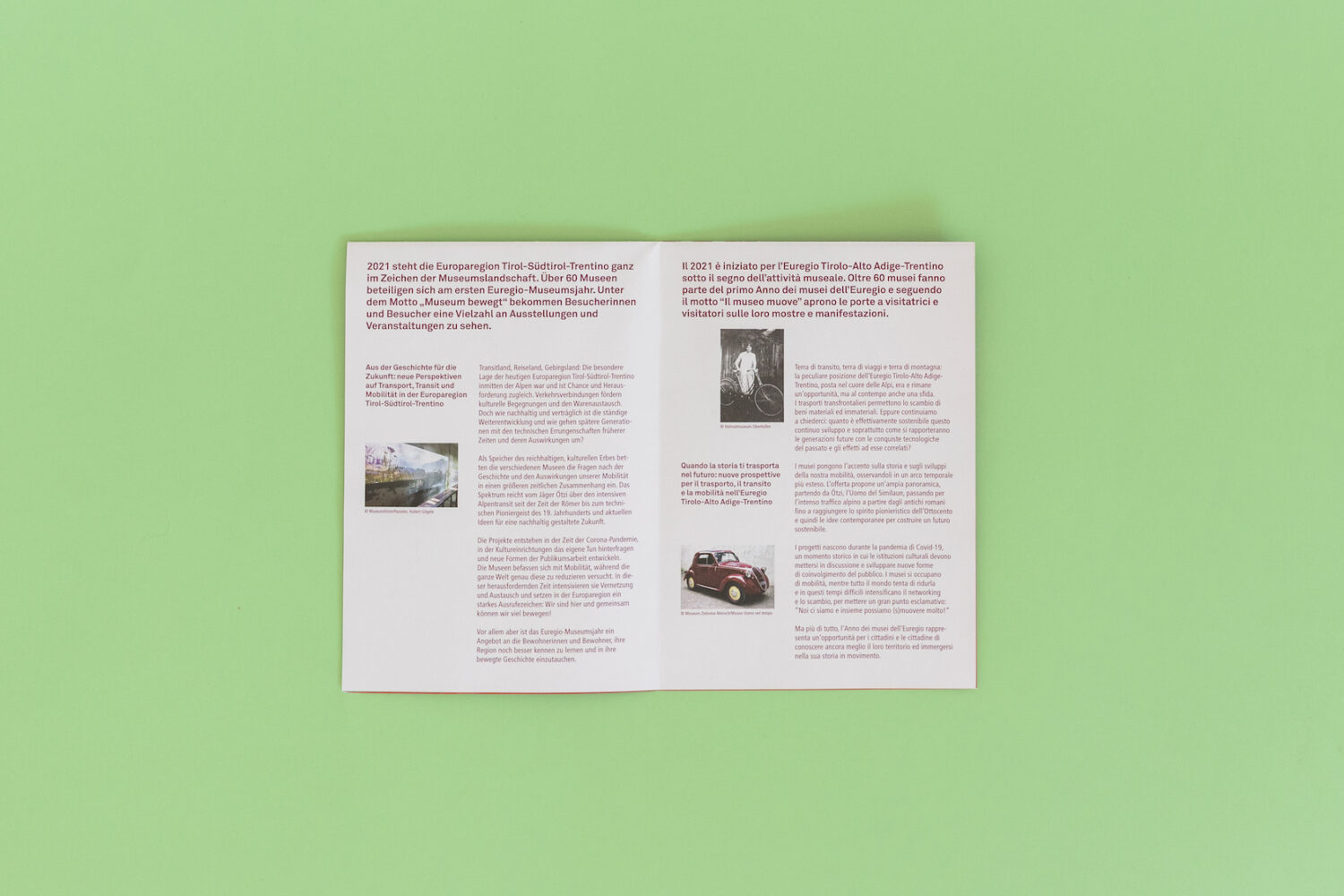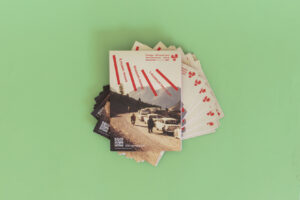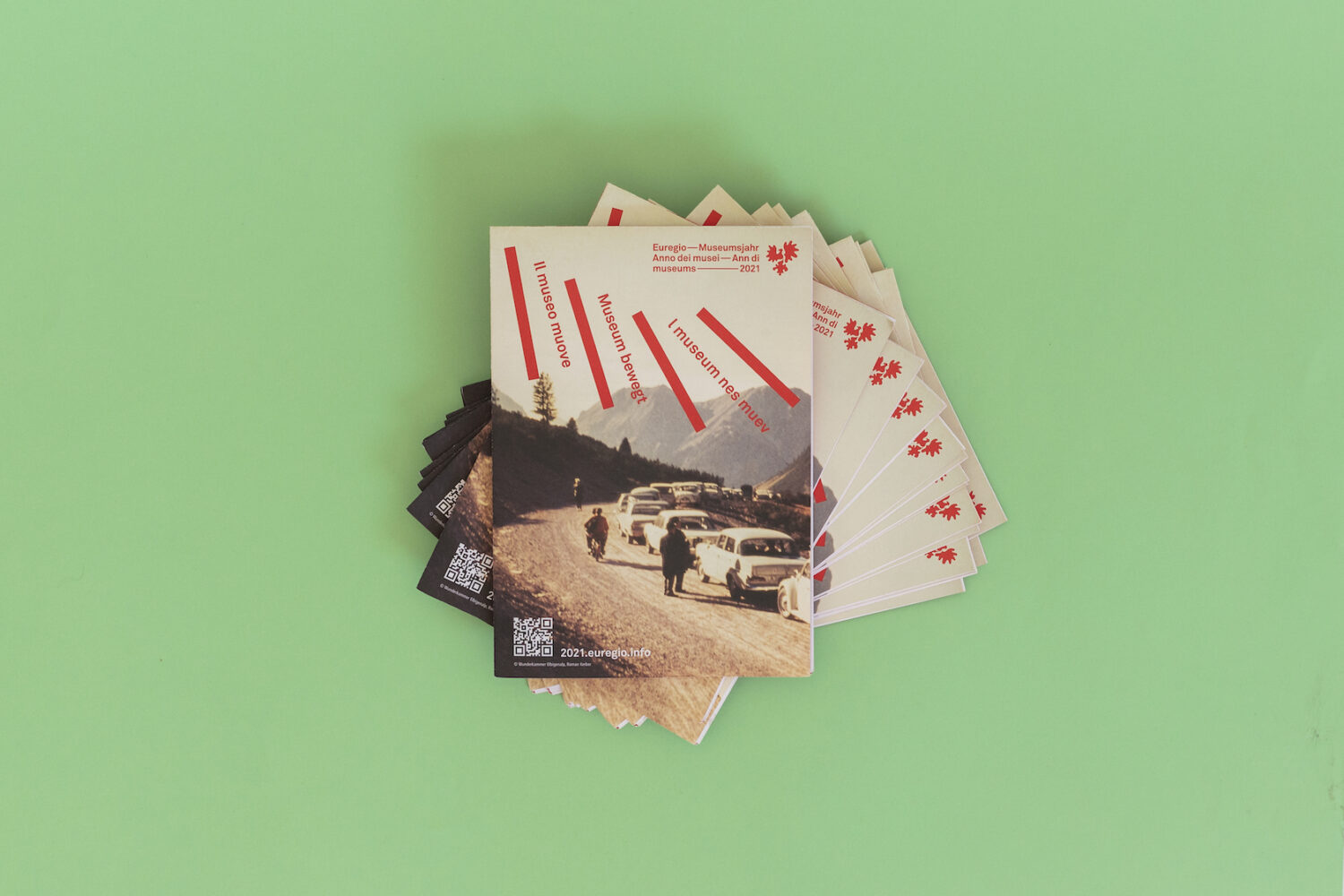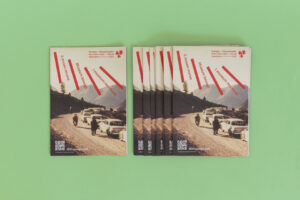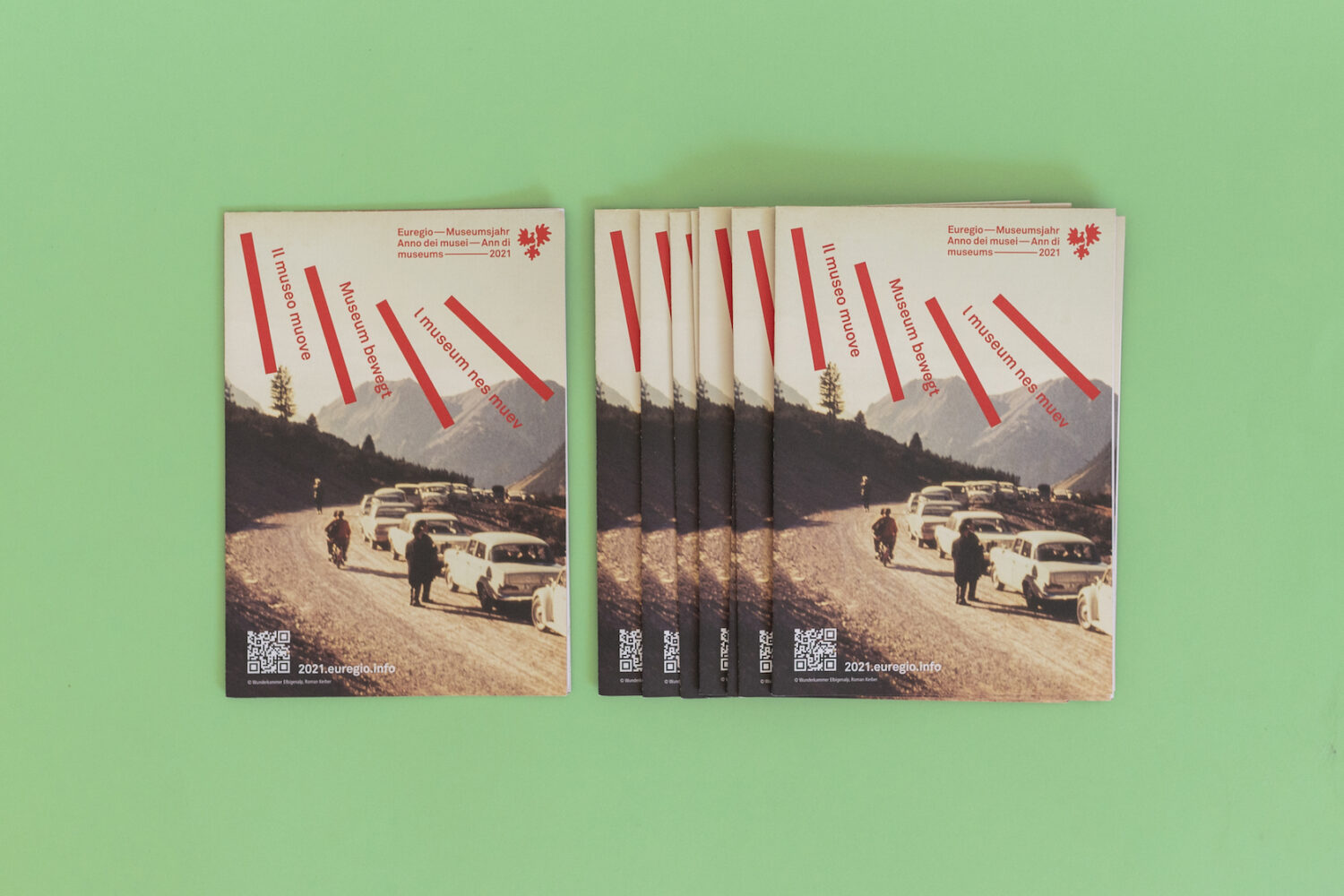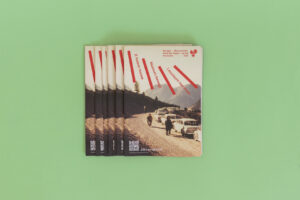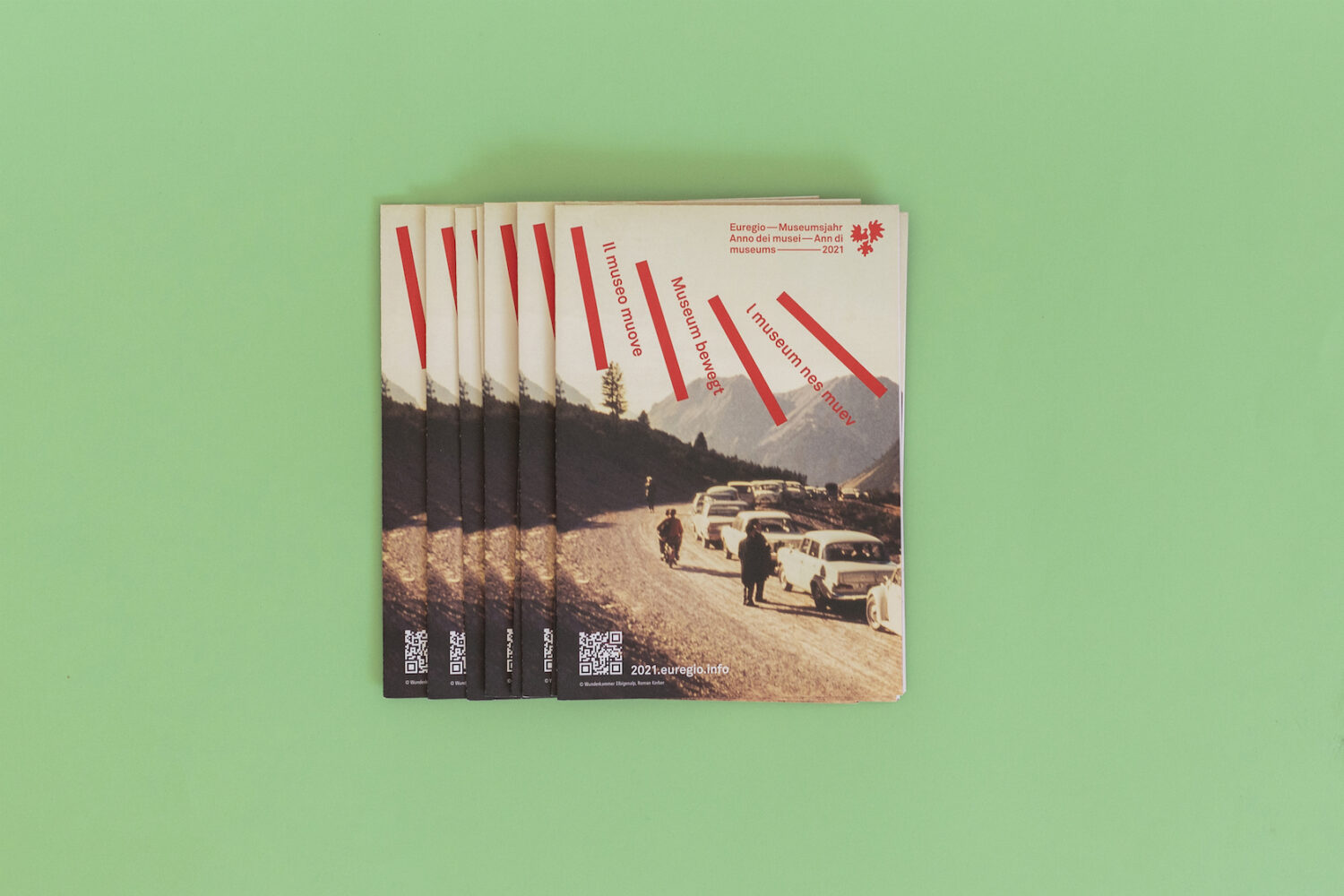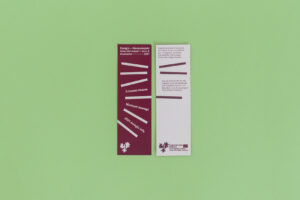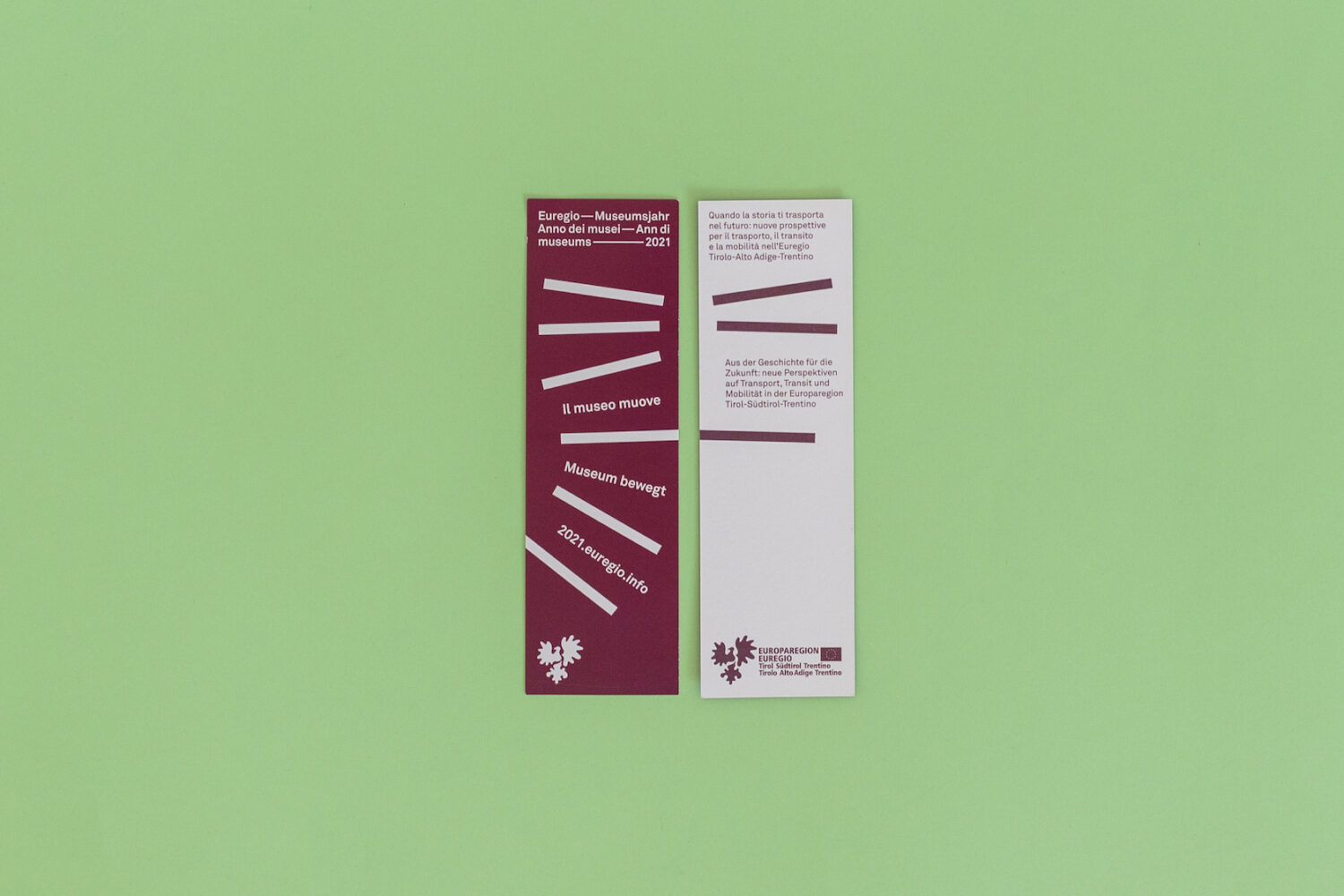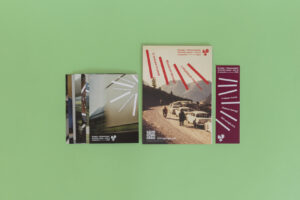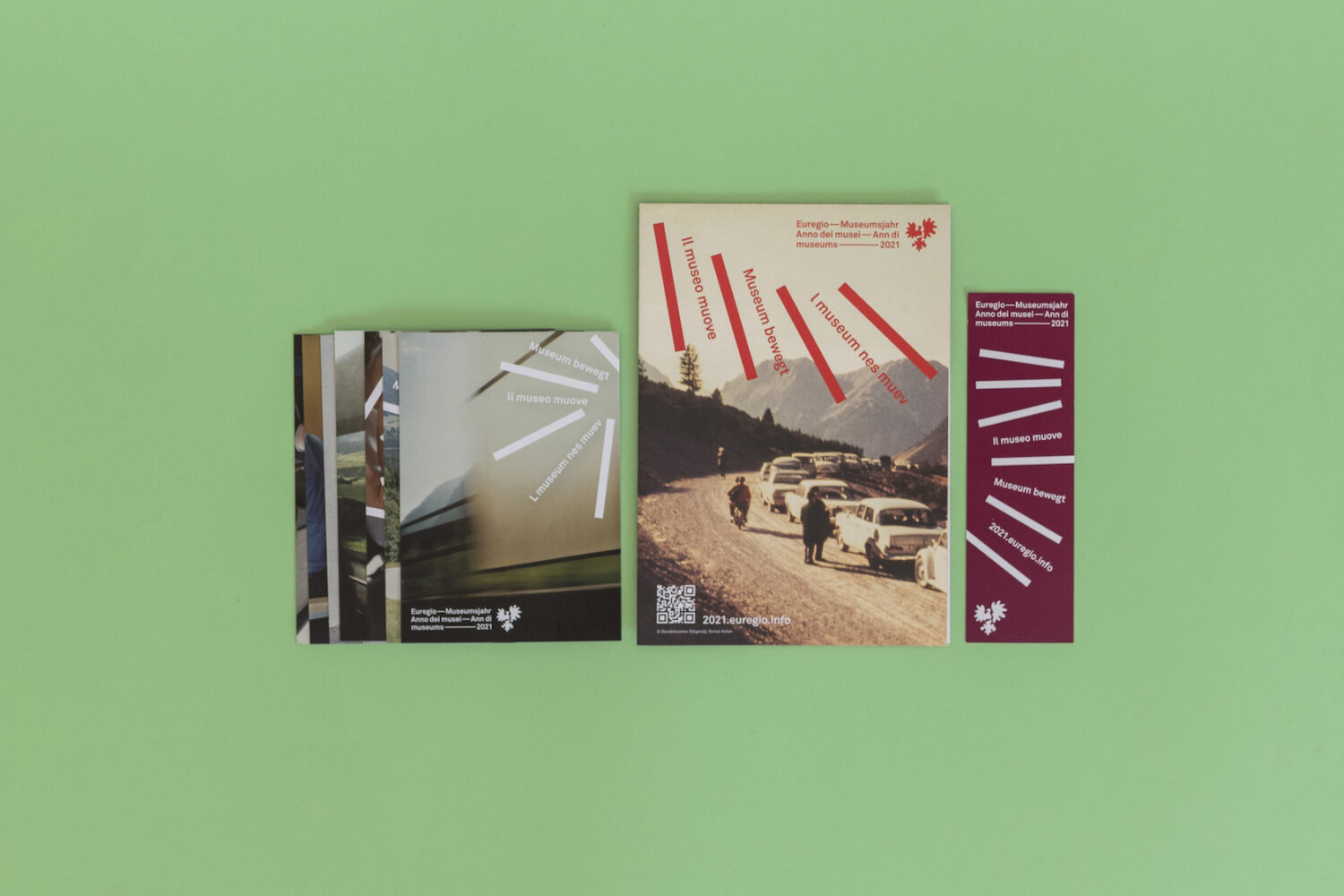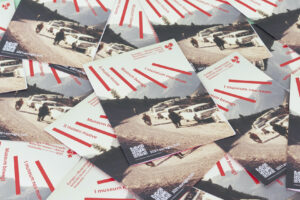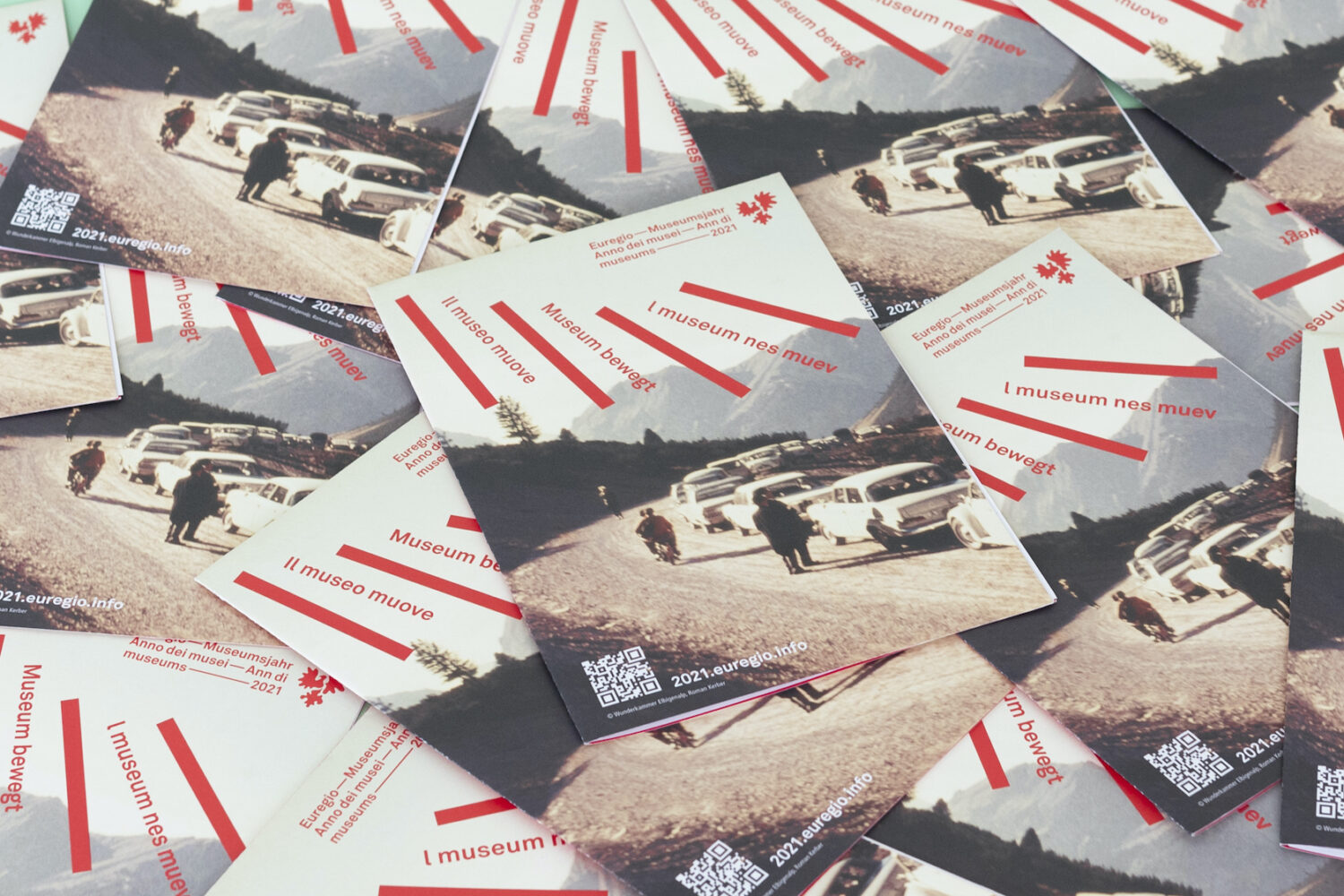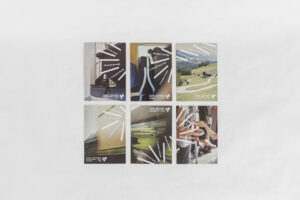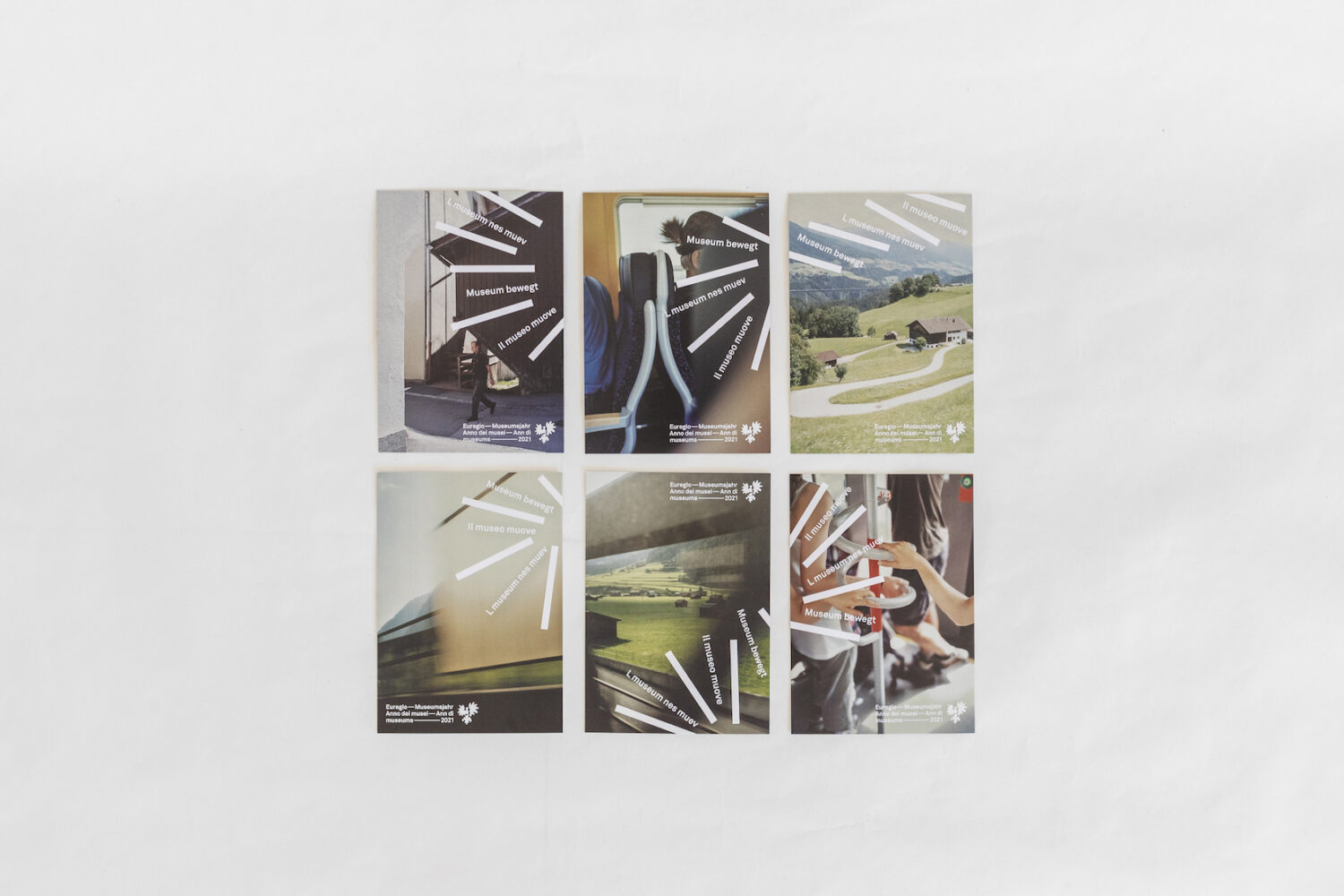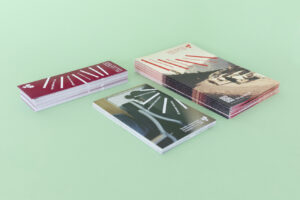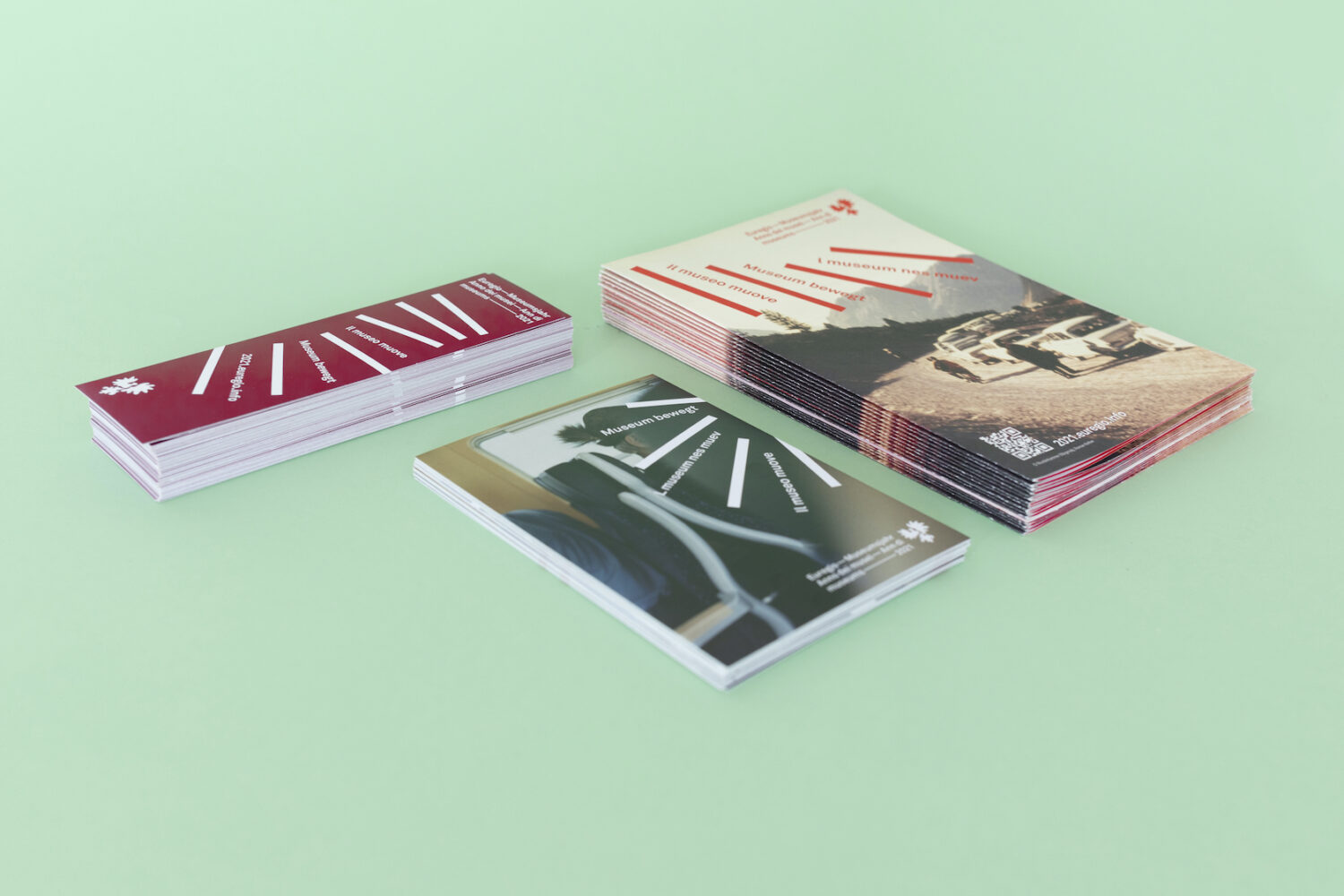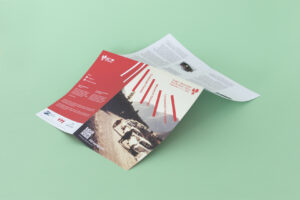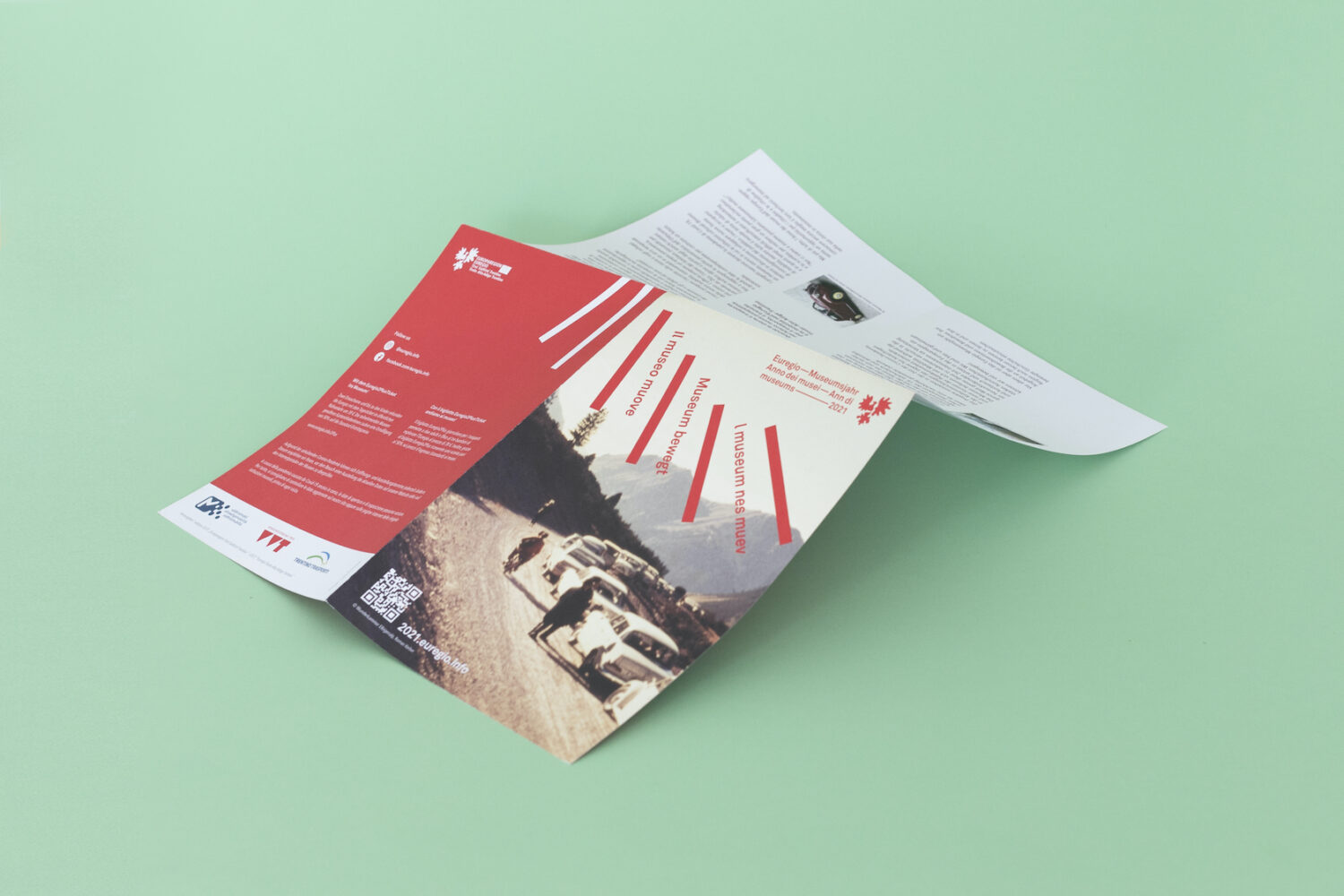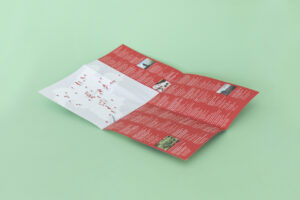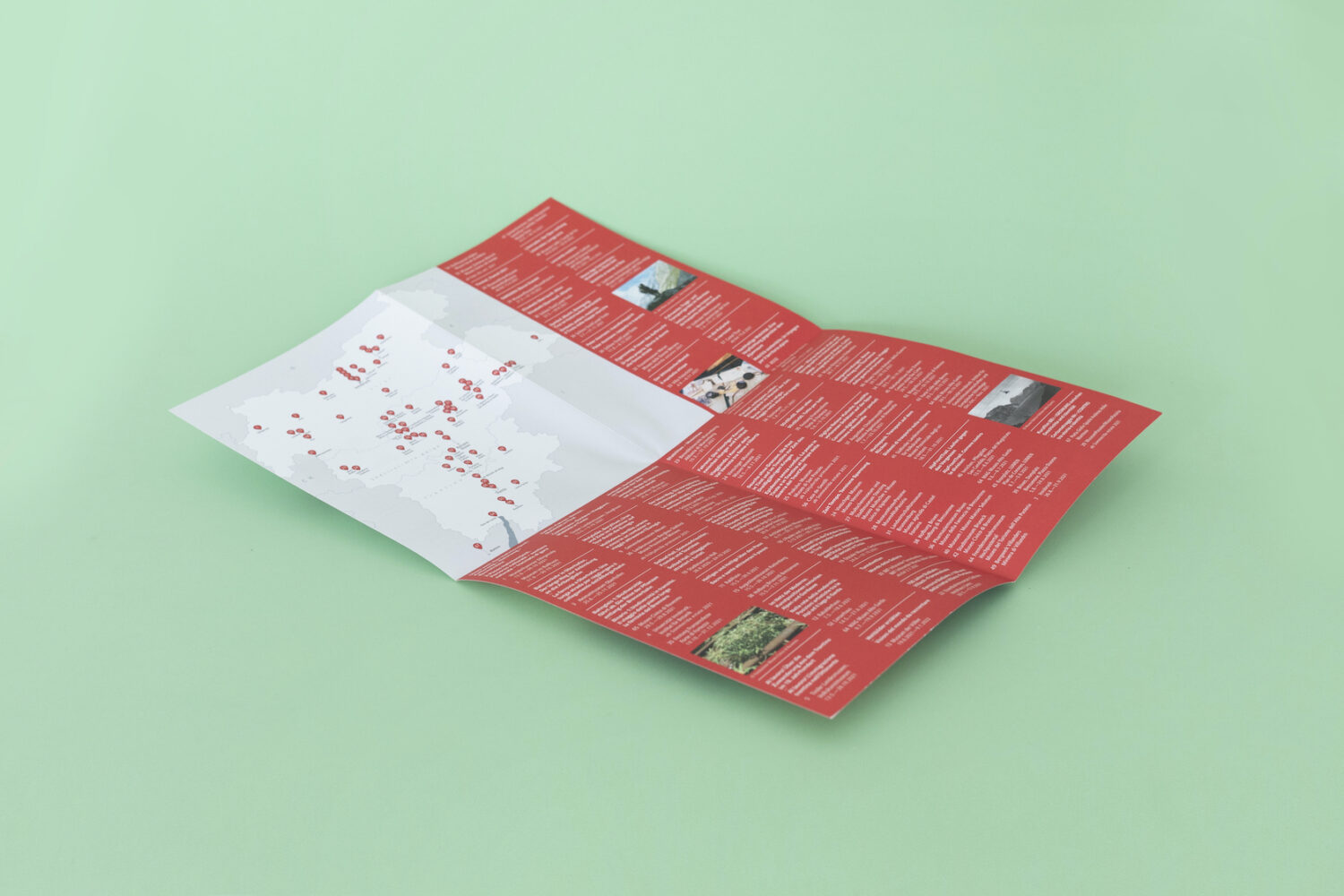 Visual Identity
The museum moves, landscape moves, time moves – slogans that characterize the Euregio Museum Year project, and reflect the continuous processes of change in today's European region of Tyrol-Trentino-South Tyrol in the middle of the Alps – as both an opportunity and a challenge. Based on the concept of mobility and transport, the visual identity takes up the idea of movement through a central graphic element. It functions as a flexible identity – a building element that is used in a variety of print and online applications.
In collaboration with photographer Bernhard Mayr, a photo series was created that captured everyday mobility on a regional train journey. The photos are used for postcards and folders that are available in the museums. A stage set for the opening, the events during the year, and for the closing event, translate the graphics into flexible exhibition elements.
Website
The website functions as a platform on which all projects are presented. Linked to categories such as "Knowledge in circulation", "In focus" and "A look into the museum", the museums have the opportunity to give visitors a deeper insight into their exhibitions and projects.
Communication Strategy and Digital Media
On social media, the Euregio Museum Year 2021 was communicated via videos and templates. All participating museums could adapt all communication elements on their respective platforms and continue them easily and quickly (Instagram Stories, Facebook posts). Further promotional videos are shown at rest and service stations on the A22 and on public transport.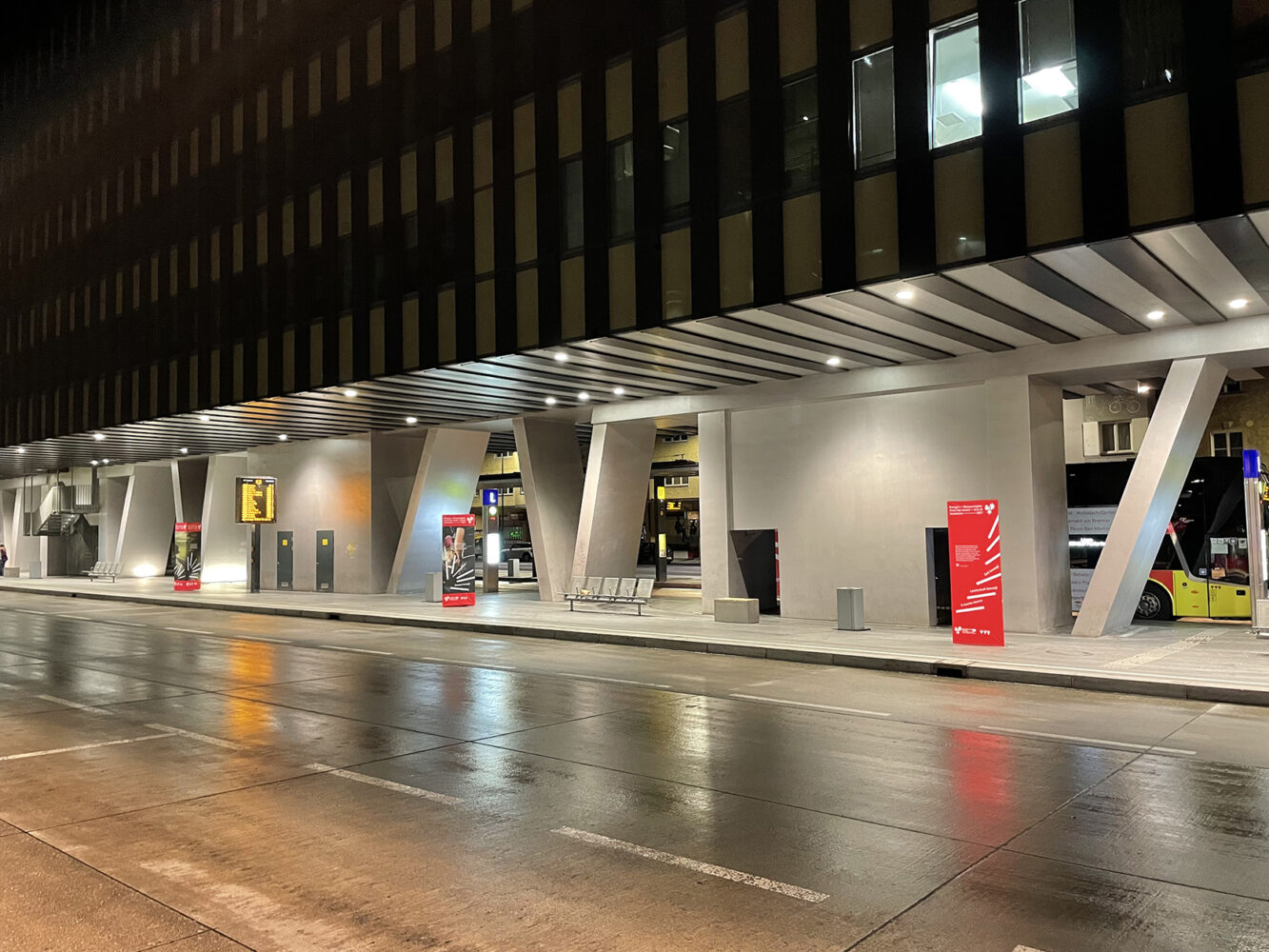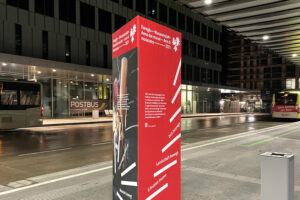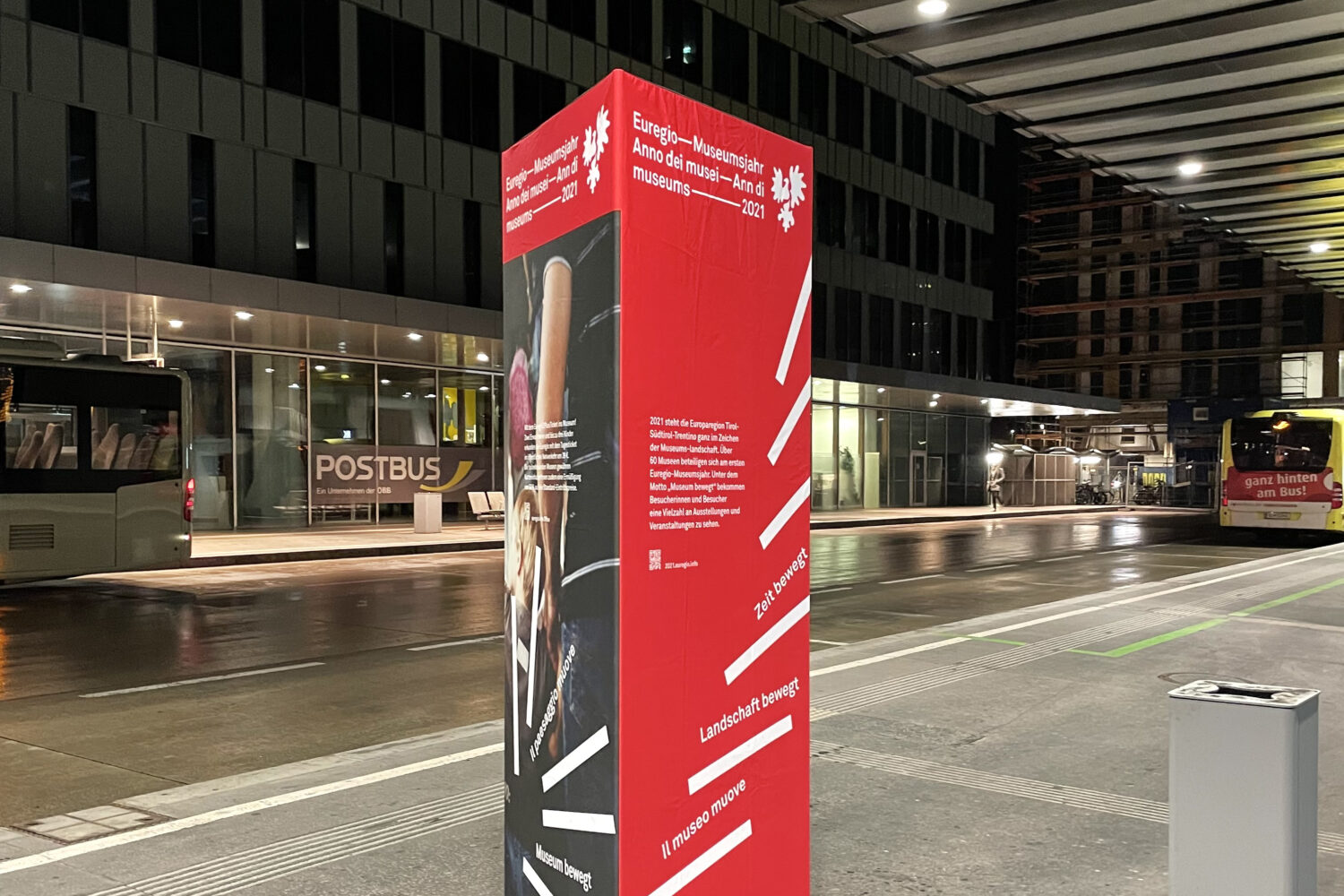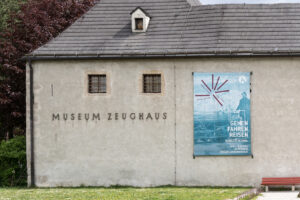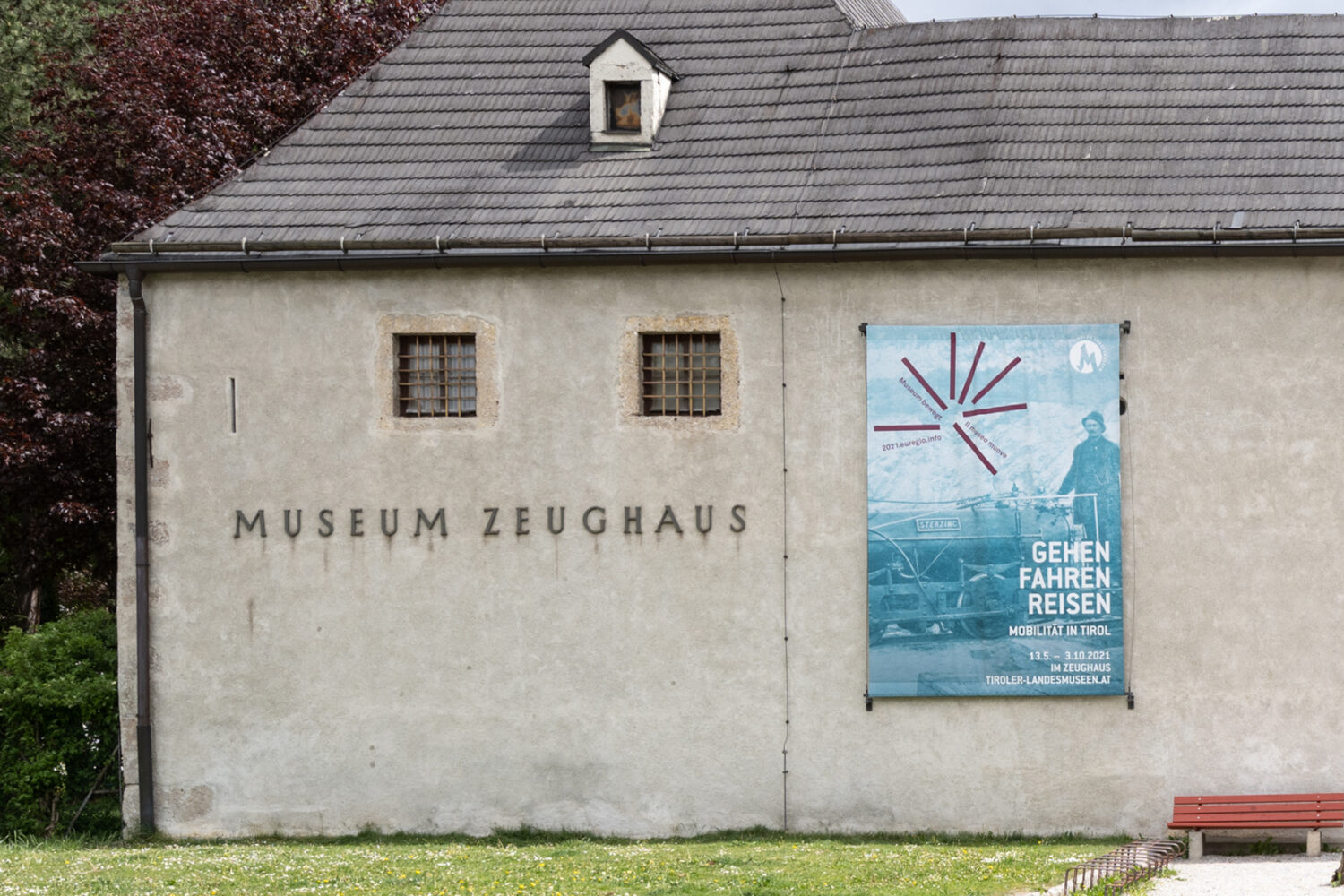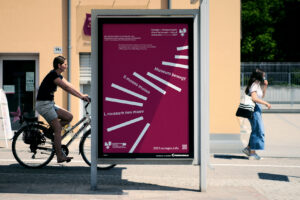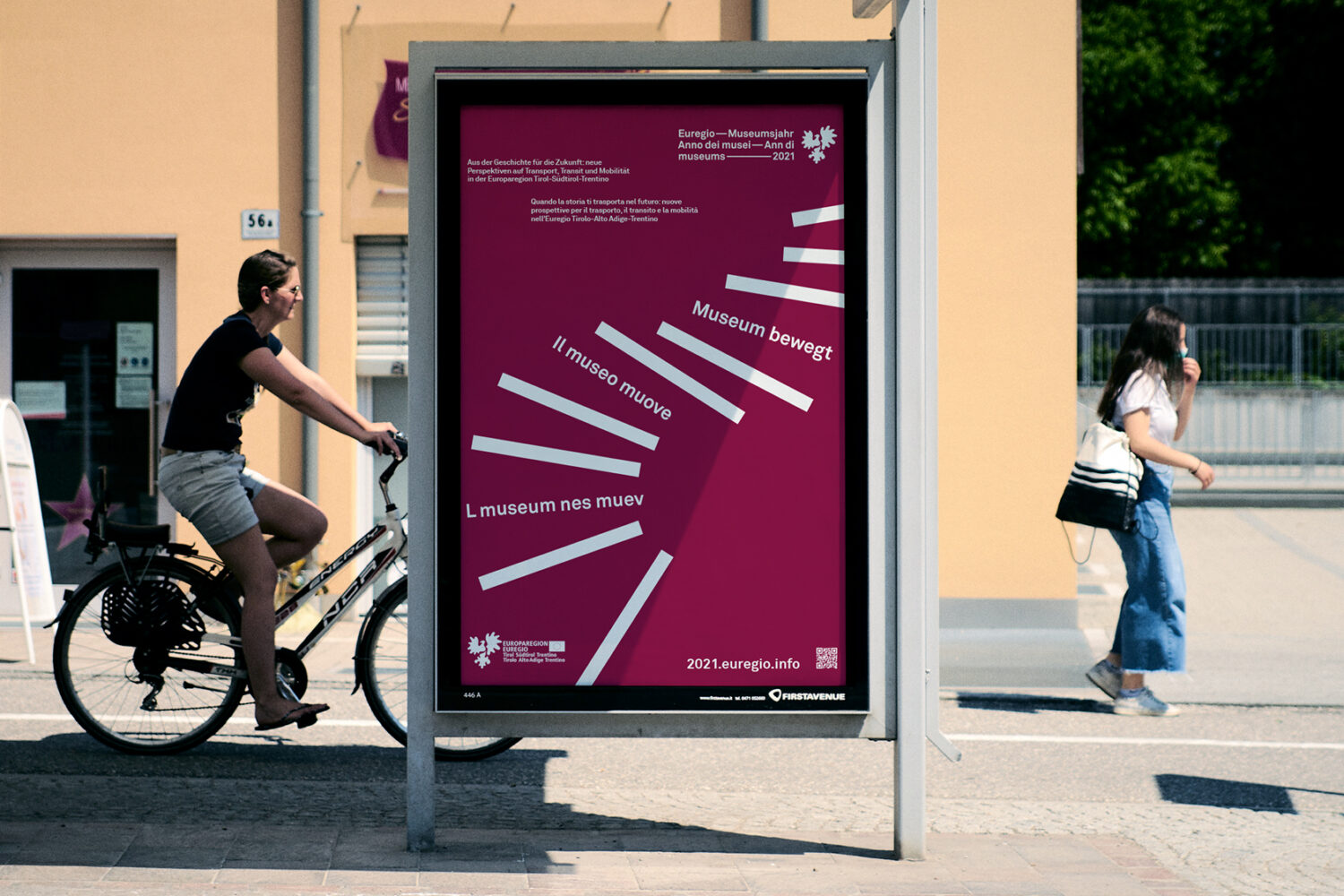 Public Space
Elements in the public space promoted the Euregio Museum Year 2021 located on totems, light boxes, stands, flags, posters and the regional buses.
Toolkits
Thematic graphic toolkits for the digital and printed communication space support all participating museums in the uniform communication strategy that the Euregio Museum Year 2021 pursues regionally and transnationally. An essential element of these toolkits is a flexible banner that is associated and used with the respective corporate design. This creates a unifying element that complemented its own identity instead of replacing it.
Team
Angelika Burtscher, Linsey Dollemann, Daniele Lupo, Victoria Preuer