Raising your Voice
An exhibition in the context of the 30th anniversary of the State Advisory Council for Equal Opportunities
The State Advisory Council for Equal Opportunities for Women celebrates its 30th anniversary on October 30, 2021. As part of the anniversary day celebrations a temporary exhibition was created which explores the following questions: What has changed in the Advisory Council's activities and goals since 1990? Where is this development leading? Which issues require further attention?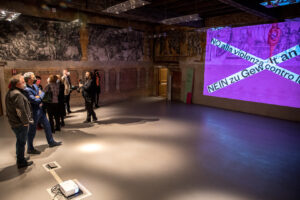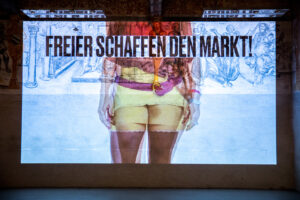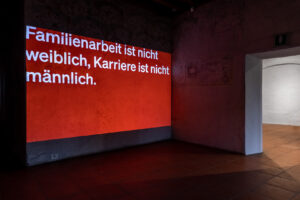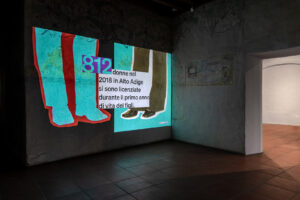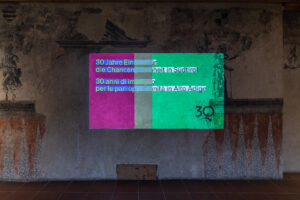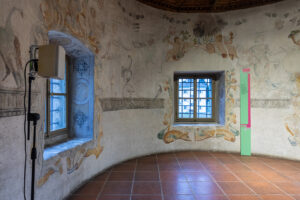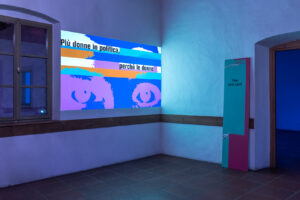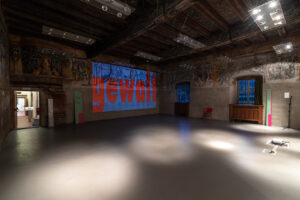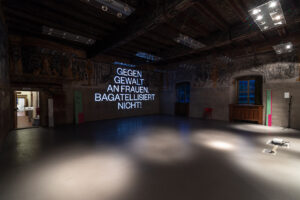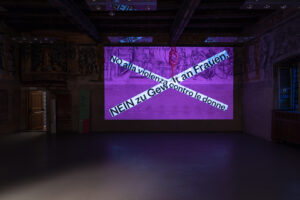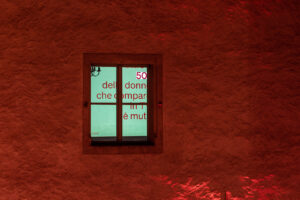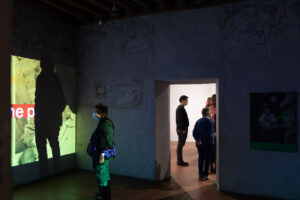 Thirty women, forming a multi-voiced chorus, reflect on their work and the goals they have fought and are still fighting for. A sound installation highlights the importance of the work of the Advisory Council and pays tribute to the personal commitment of the many women who have been involved over all these years. A series of text-graphic animations summarizes the demands, ideas and statements of the Advisory Board's campaigns and initiatives over the past 30 years, as well as looking to the future and focus on other important aspects for the coming years.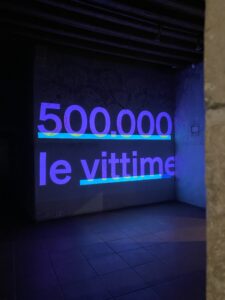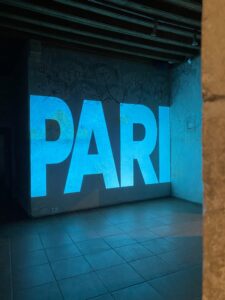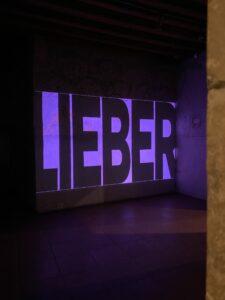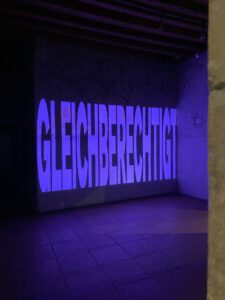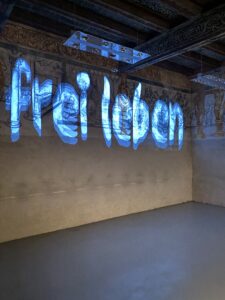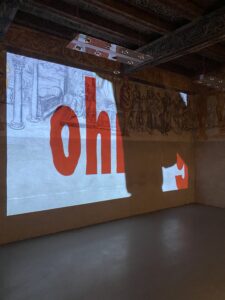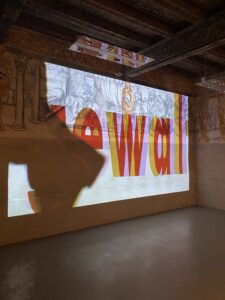 Visual Identity and Design
A voice is raised and space created for discussion and a multitude of thoughts. This temporary space for thought and action is created, both on the evening of 30 October and in the digital communication space. The typography "creates space" through a multitude of movements. These continuously change, adapt and create contrast. The visual identity becomes a resonance space that gives room to voices and opens up discussions.
Parallel to the identity, there is a series of panels. Here, the interplay between the two main colours and the typographic distortions creates a space for information on the themes of the animations that is also physical.
Animations
The animation series is created using materials from the Bolzano Province archives of their Advisory Board for Equal Opportunities. Fragments of posters, campaigns, slogans, articles, data and figures collected and passed on by the Commission over the years form the basis for textual-graphic narratives on the five main themes: Reconciling Family and Work; Equal Pay for Equal Work – Closing the Pay Gap; Women in Leadership Positions in Business, Society and Politics; The Image of Women in Society; and Combating Violence Against Women. Each animation visually interprets each theme in the form of a narrative collage. This is achieved through the expressive use of typography, the interplay of colour and the superimposition of image clips and fragments of the original material.
Website
On the website designed by Lungomare, all videos and audios are available for listening and downloading. They can be used as a basis for installations and projections in public spaces, or as teaching material for school classes or other didactic opportunities.
Team
Angelika Burtscher, Chiara Cesaretti, Linsey Dolleman, Daniele Lupo
In collaboration with
Stefano Bernardi (Tonschnitt), Barbara Brugnara (Organisation), 
Susanne Waiz
(Interviews)
Web-Development
Elvio Carini