#somethingiswrong - Five campaigns against violence against women
Edition 1: An artistic-literary poster campaign in the public space of South Tyrol and beyond
The first edition of the project #somethingiswrong by Lungomare is produced in collaboration with Kunst Meran Merano Arte and the Summer School Südtirol. The artistic-literary poster series reflects on violence against women in our society. In the first edition, artists, designers, and authors work in tandem to create five poster campaigns opposing violence against women. These campaigns use everyday and public space to counteract the narratives of the normal, and to initiate discourse and reflection.
With Edoardo Massa, Eleonore Khuen-Belasi, Gülbin Ünlü, Ingrid Hora, Maxi Obexer, Rosalyn D'Mello, Senthuran Varatharajah, Sophie Utikal, Teresa Sdralevich and Wissal Houbabi.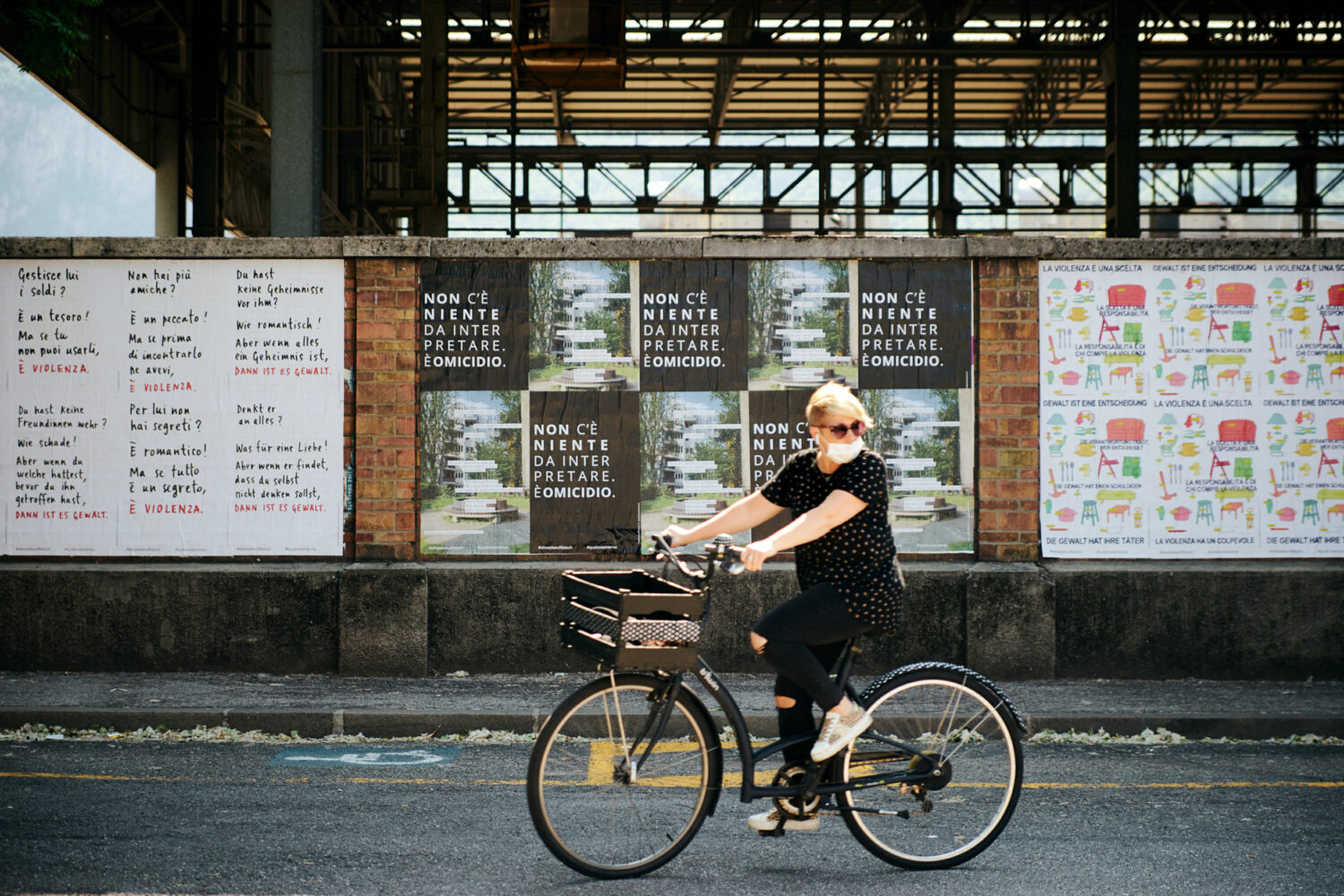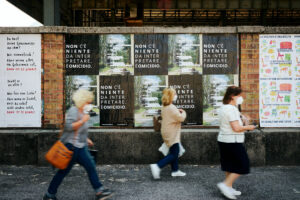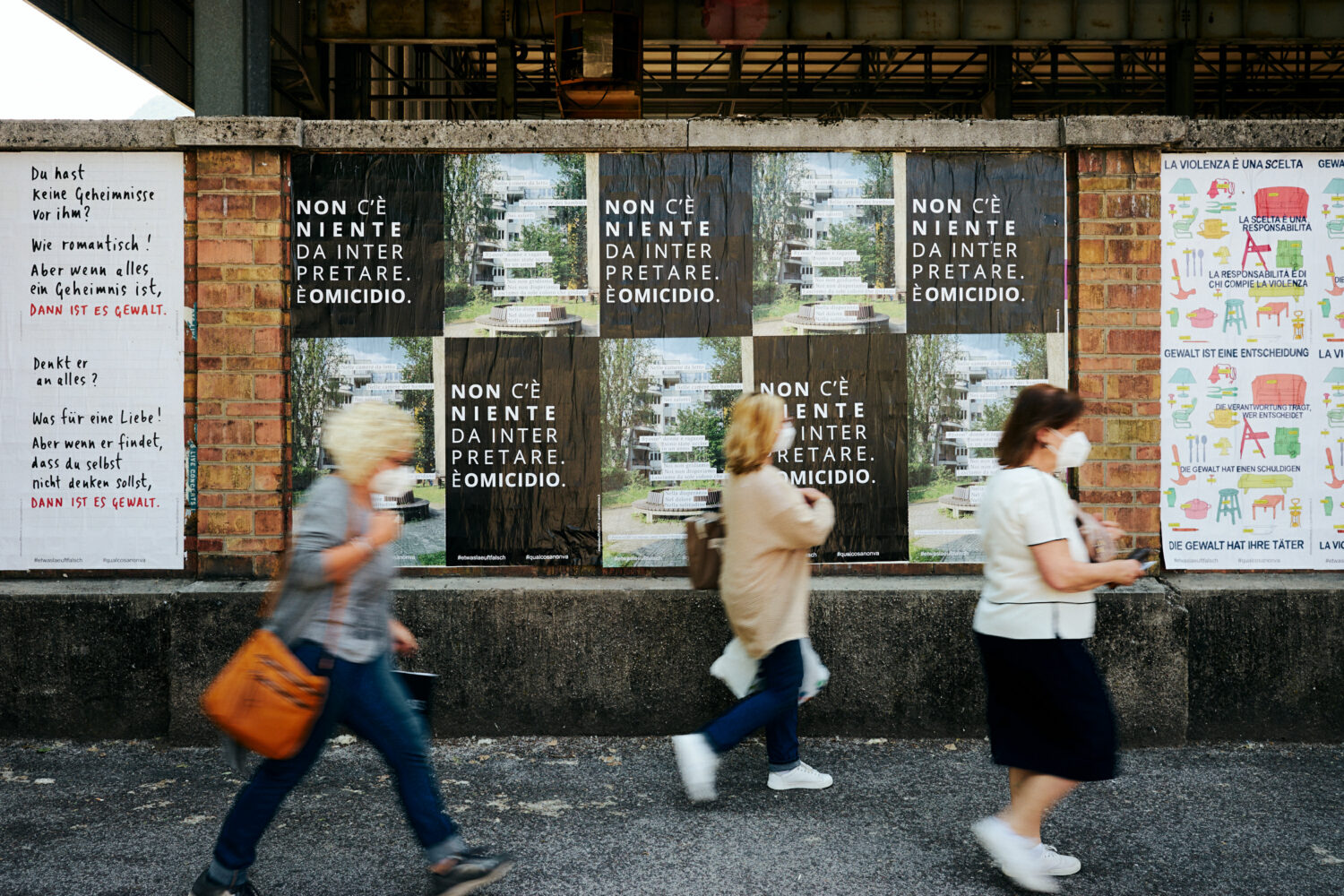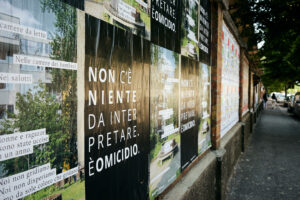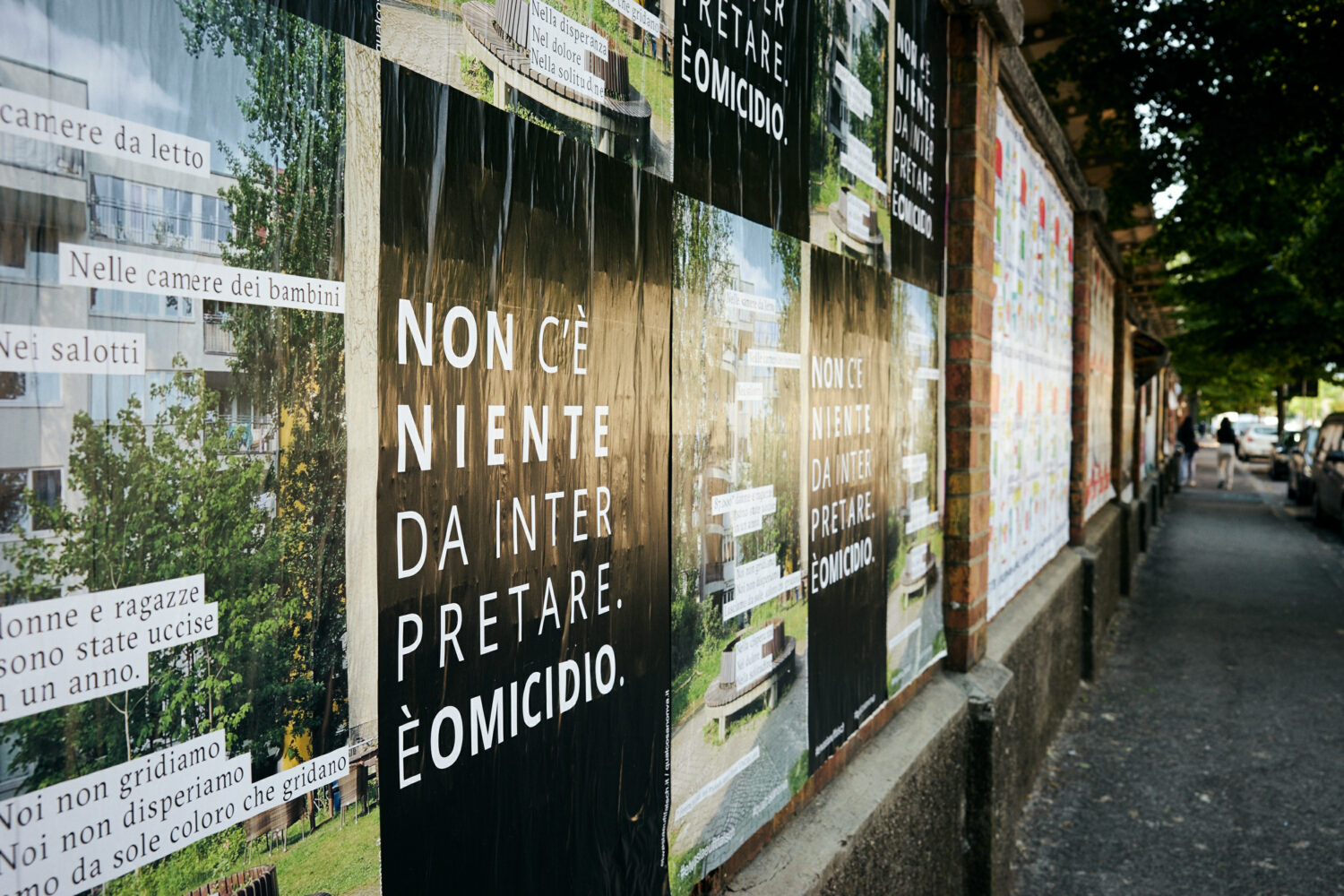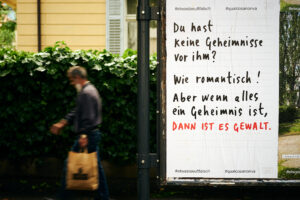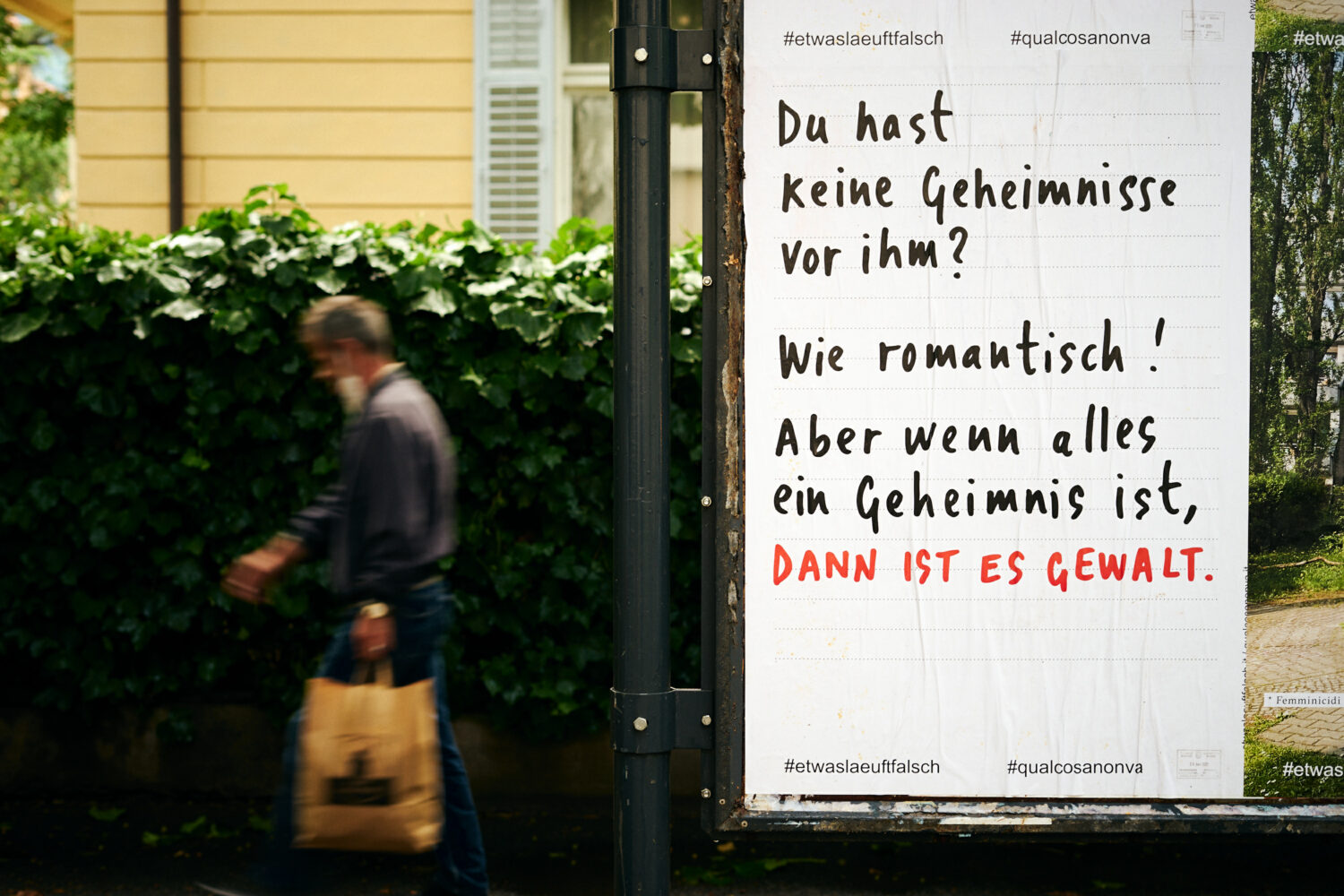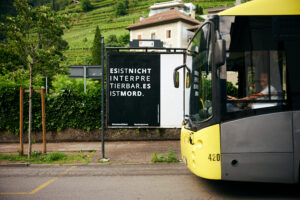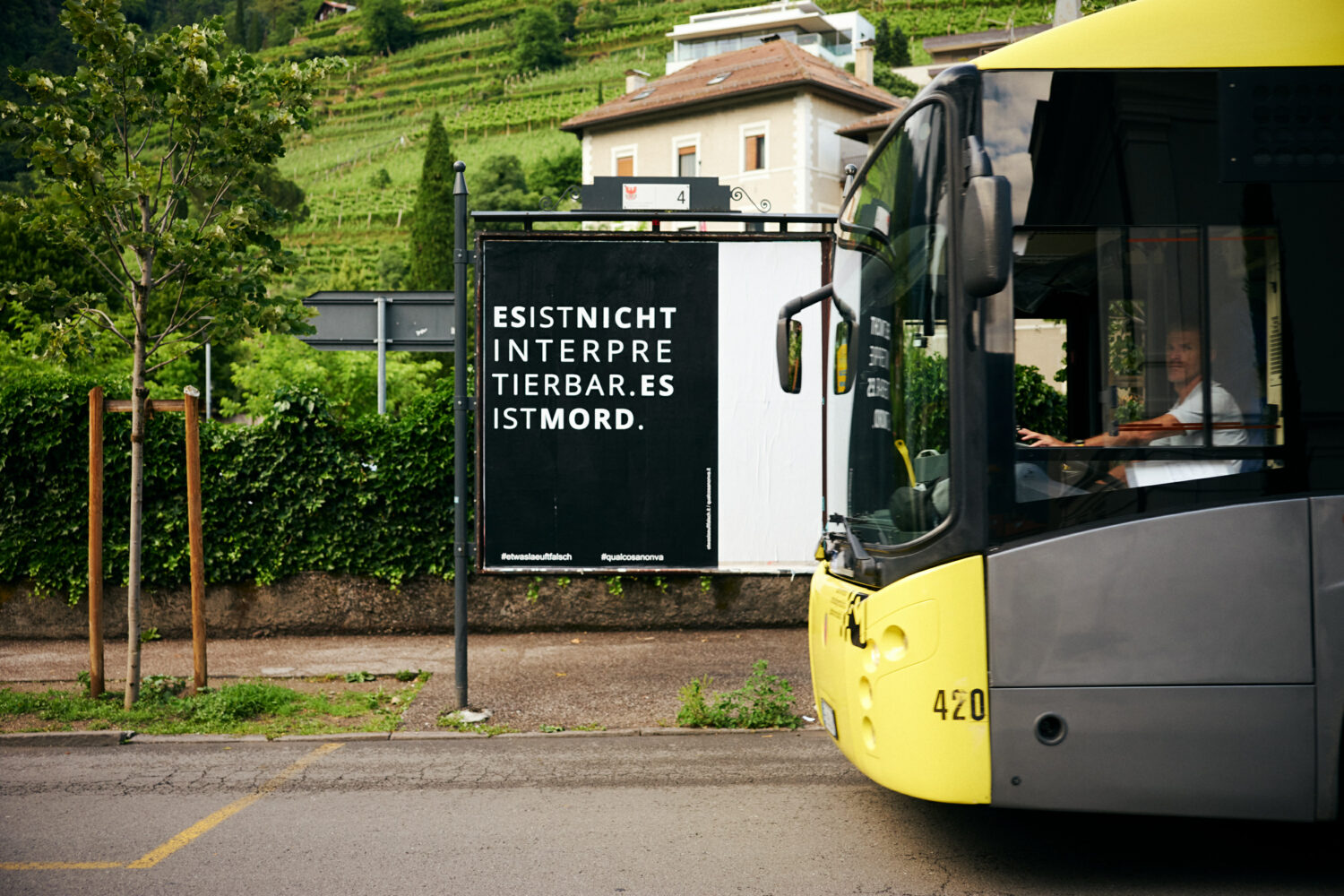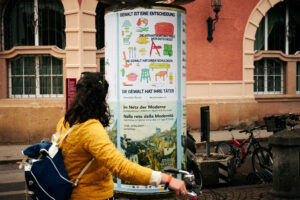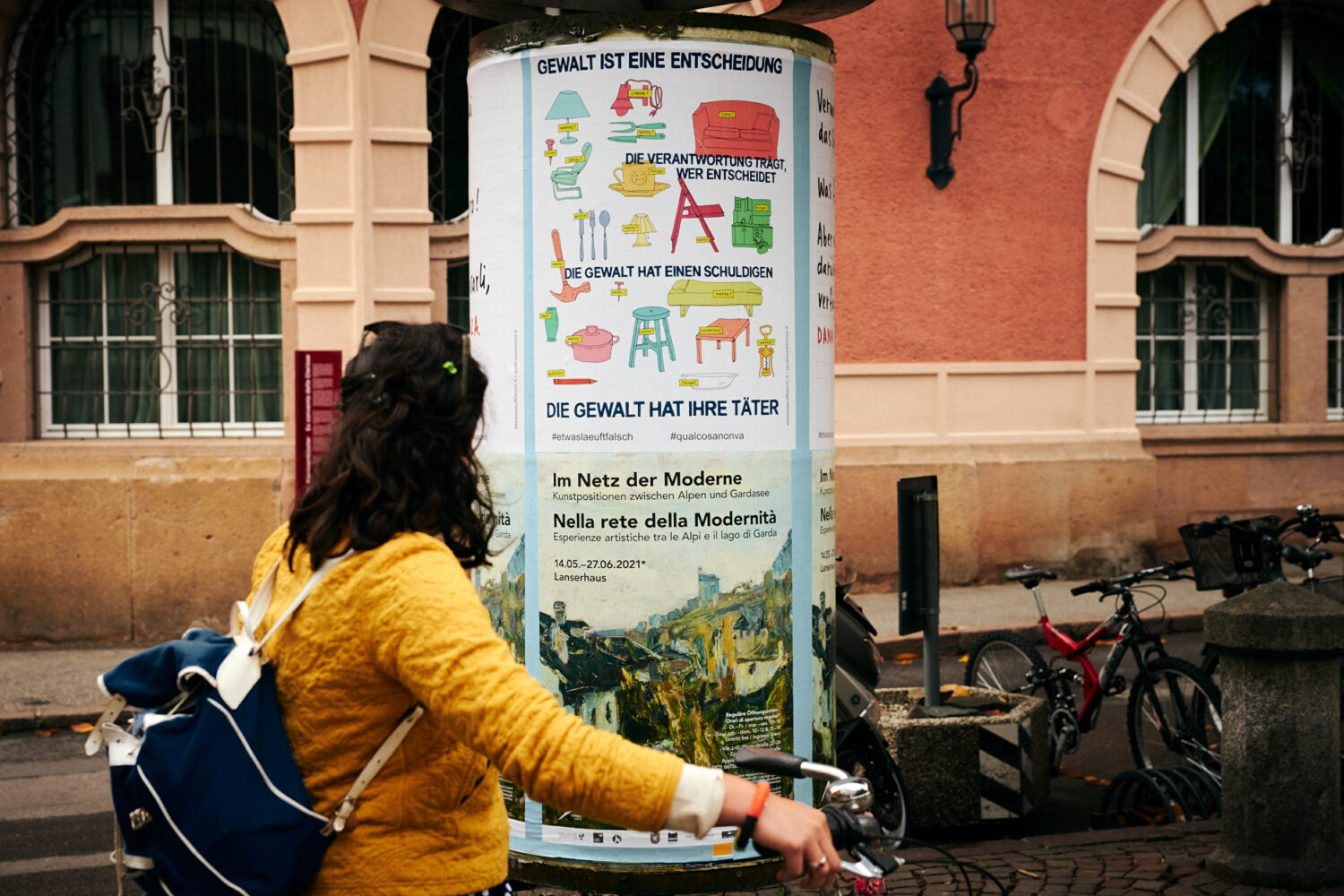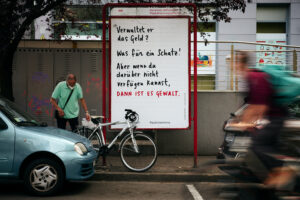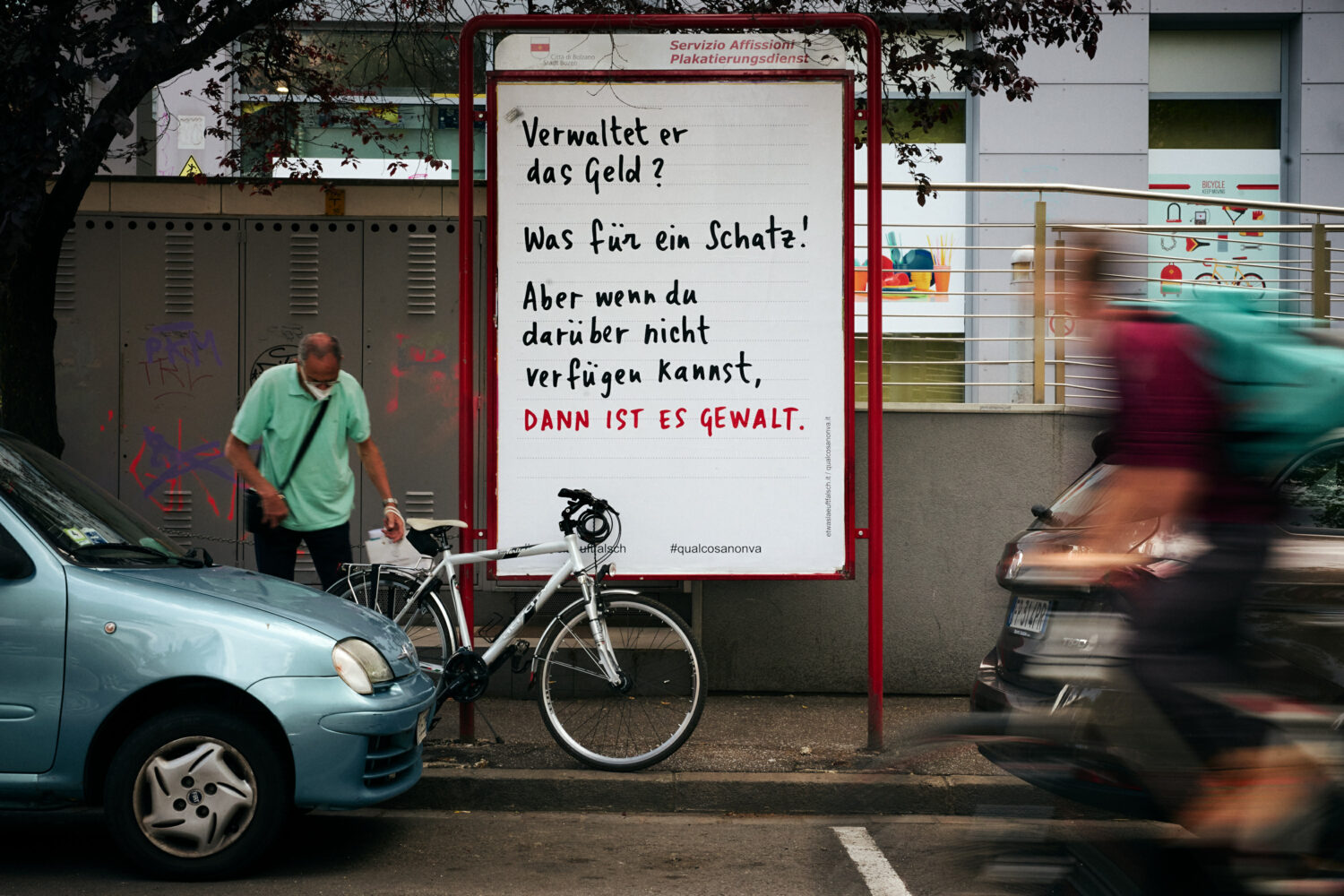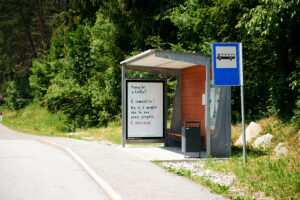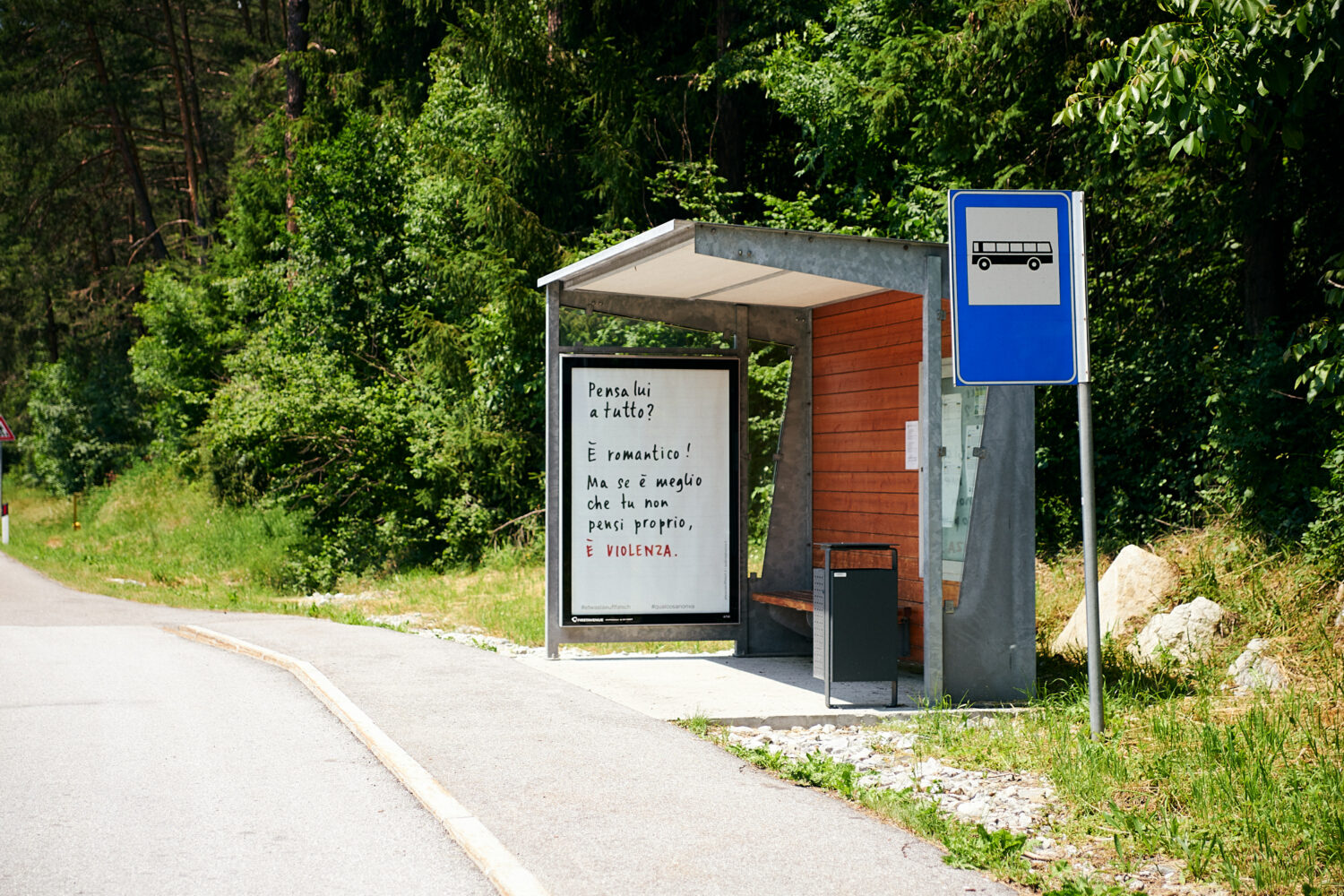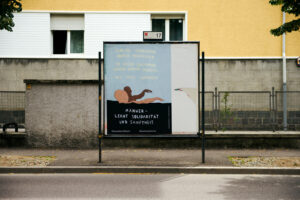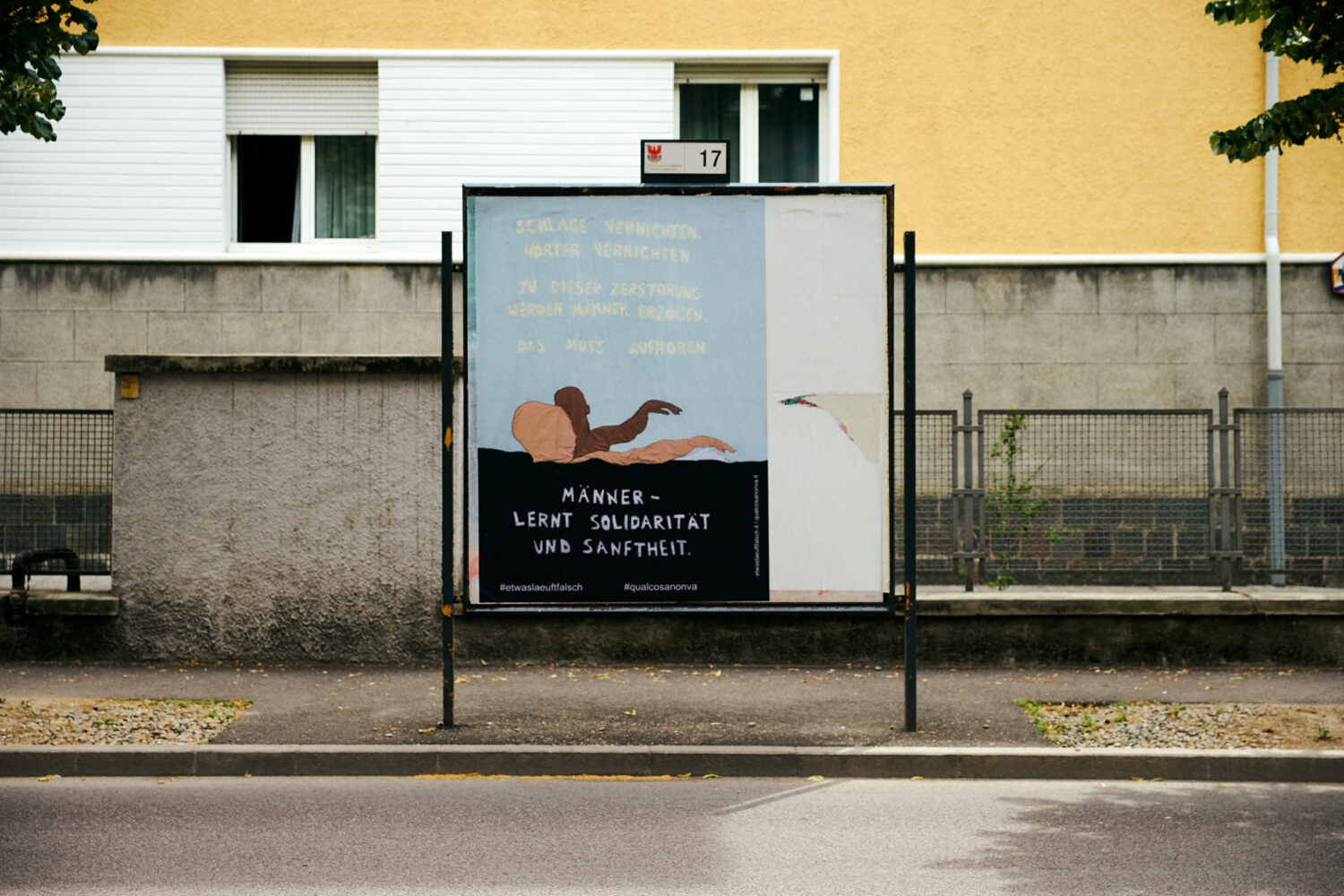 The Posters
A total of 15 artistic-literary posters are created for the first edition, which address different aspects of violence against women. The thematic framework of the debate included gender equality, patriarchal structures, fixed stereotypical images and myths, cultures of silence, multiple discrimination and intolerance, precarious working conditions of women as well as the alarming increase of femi(ni)cides, which usually only represent the end of a longer history of suffering from psychological and physical violence against women.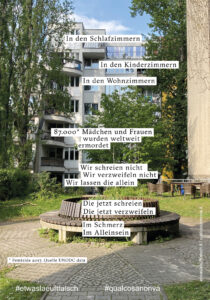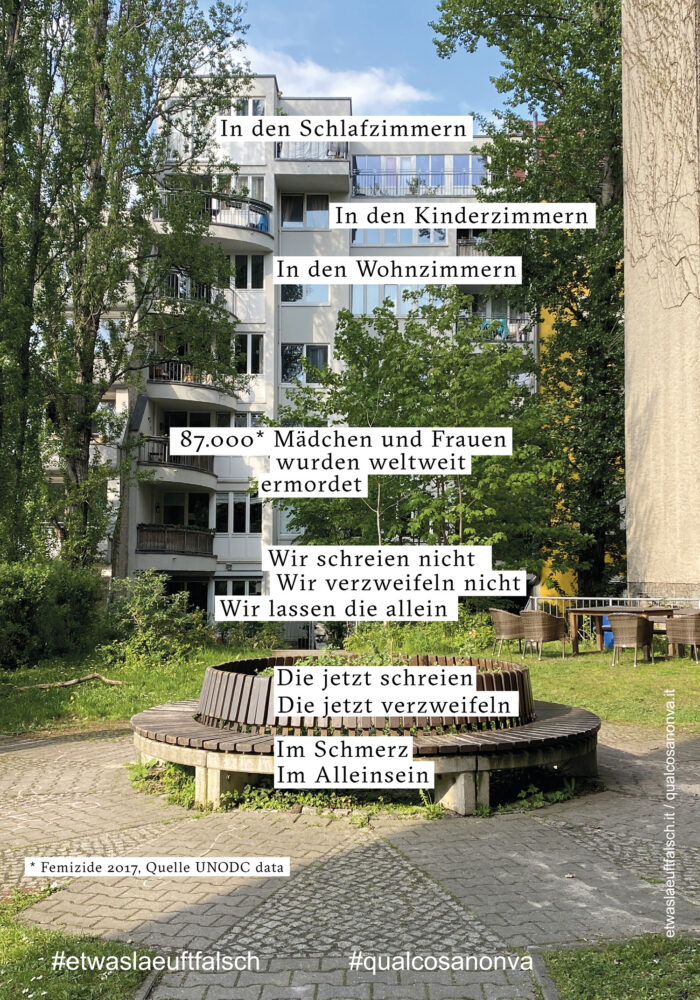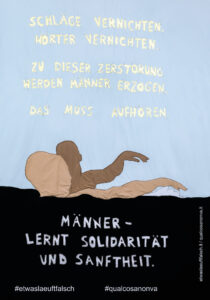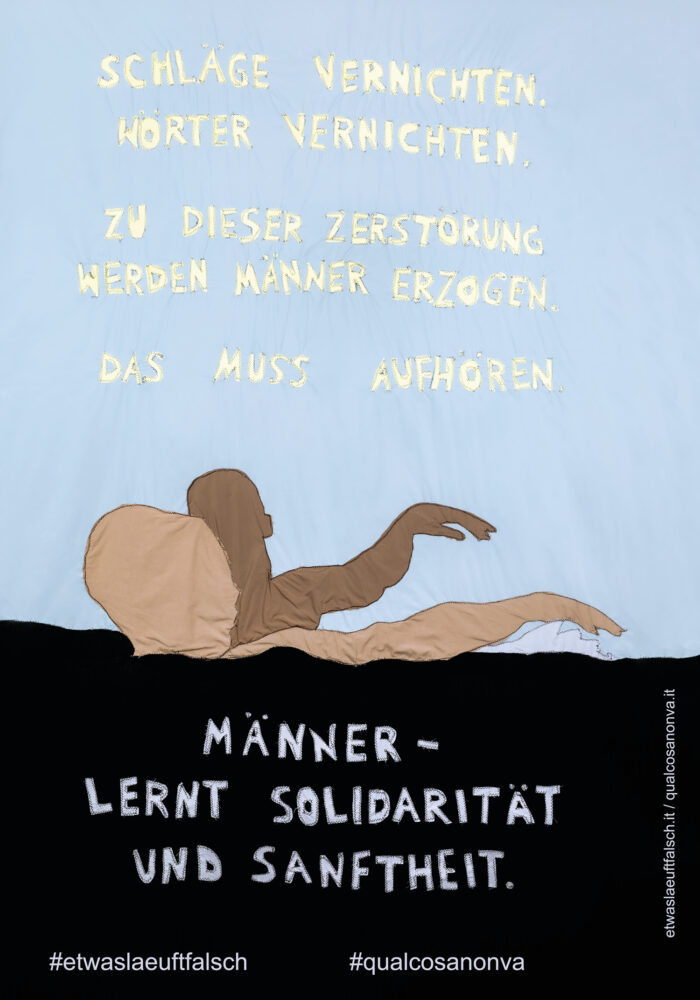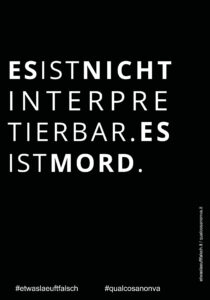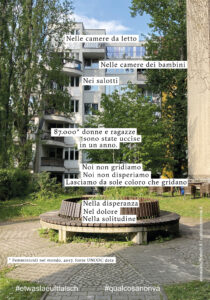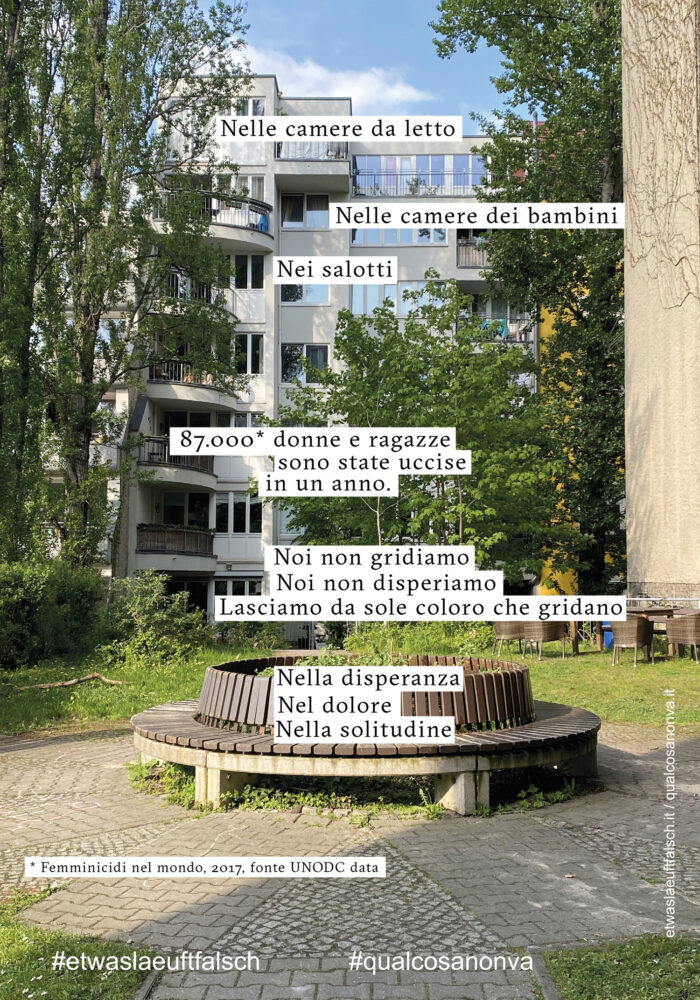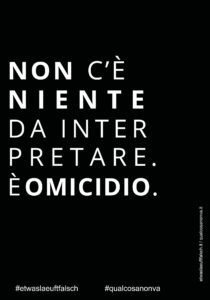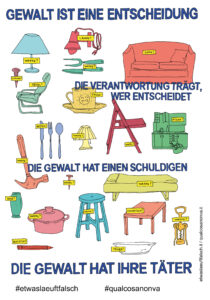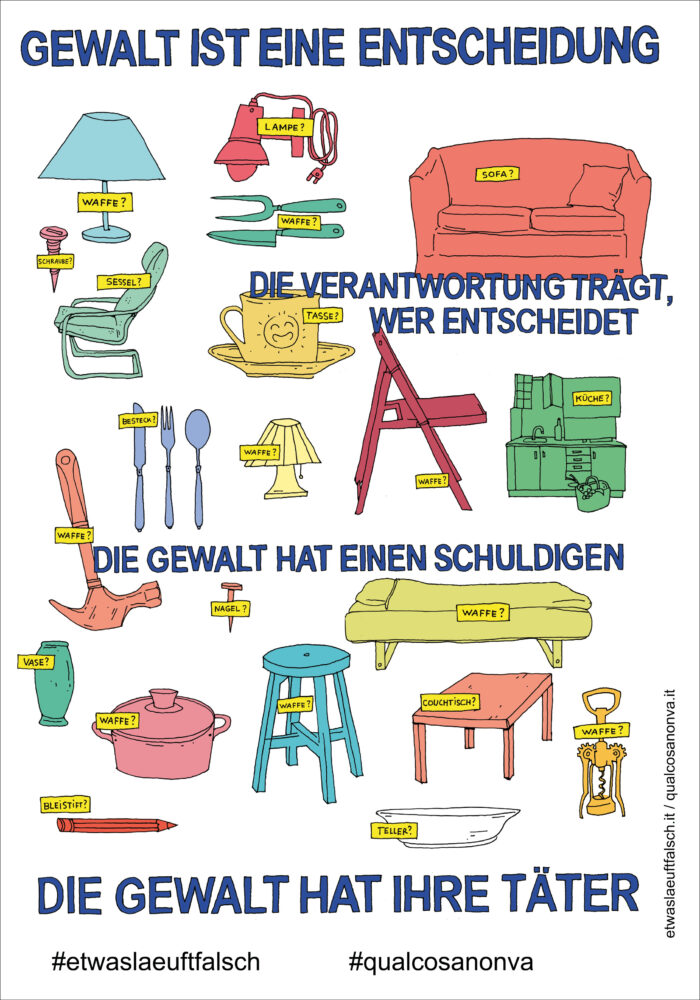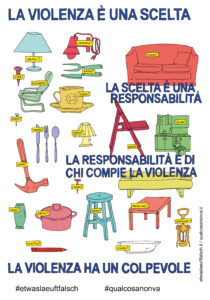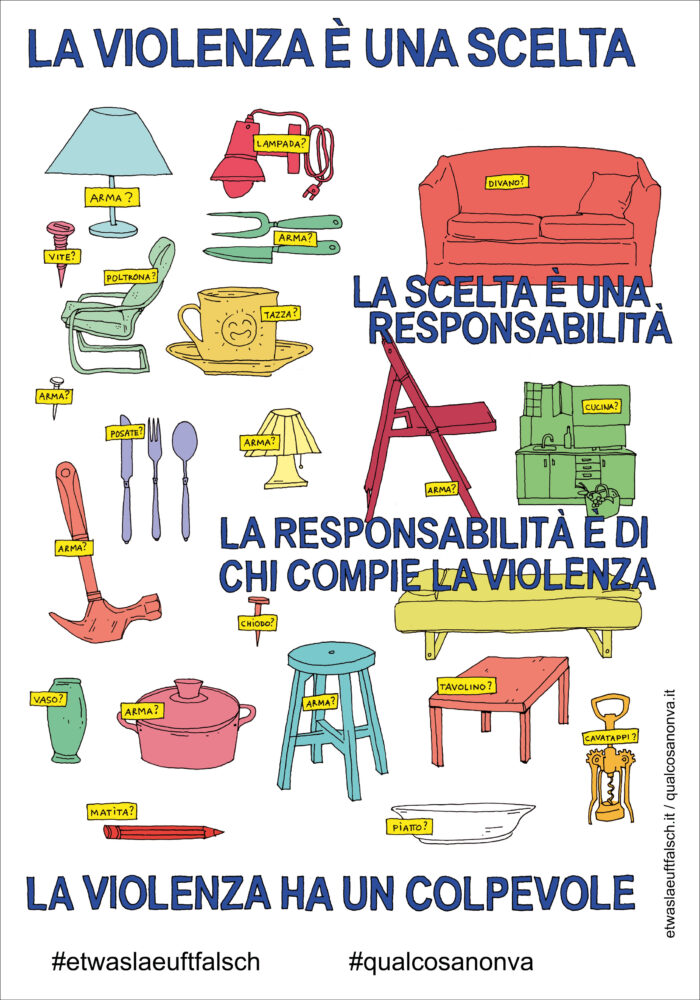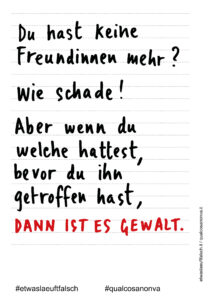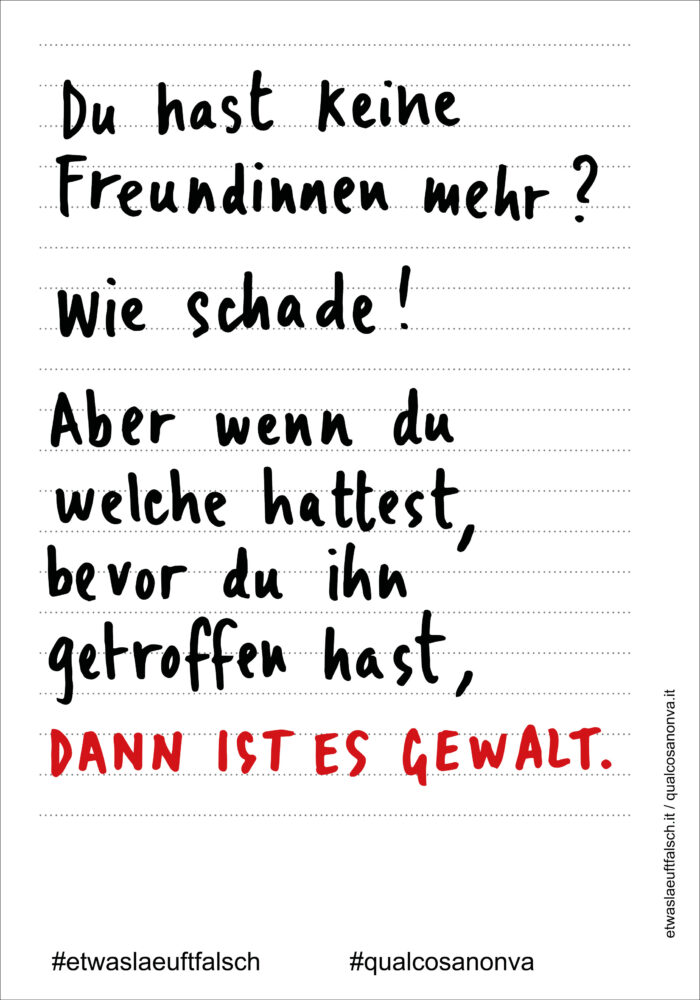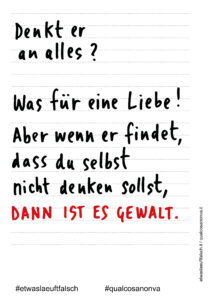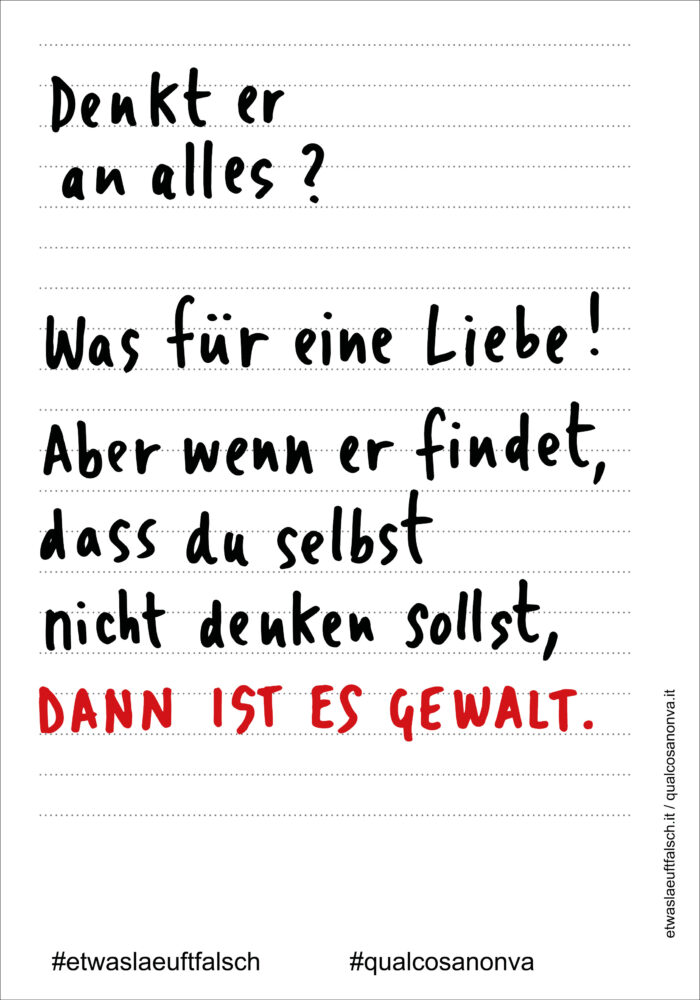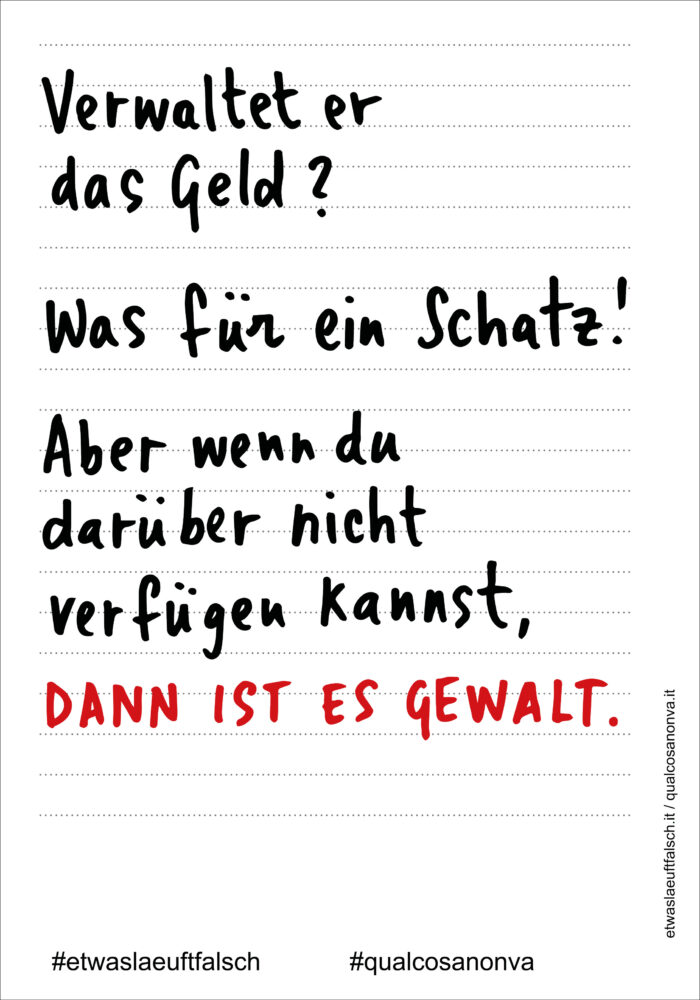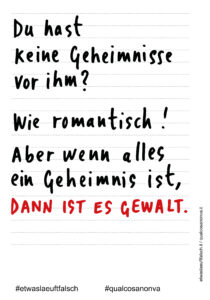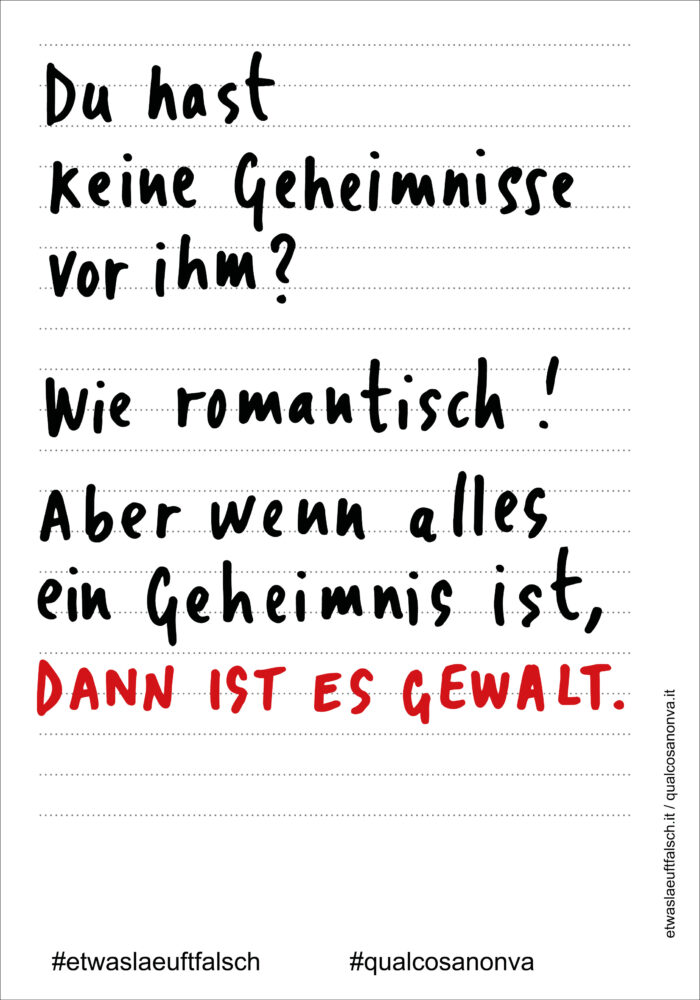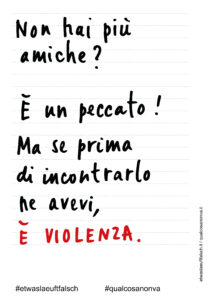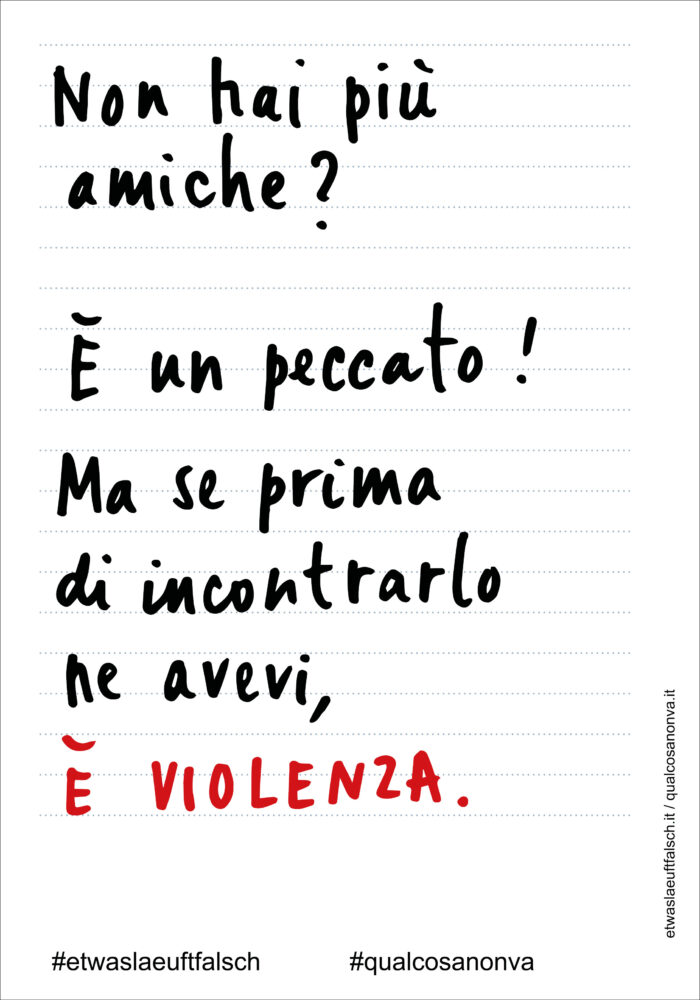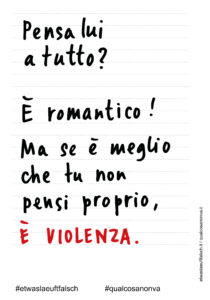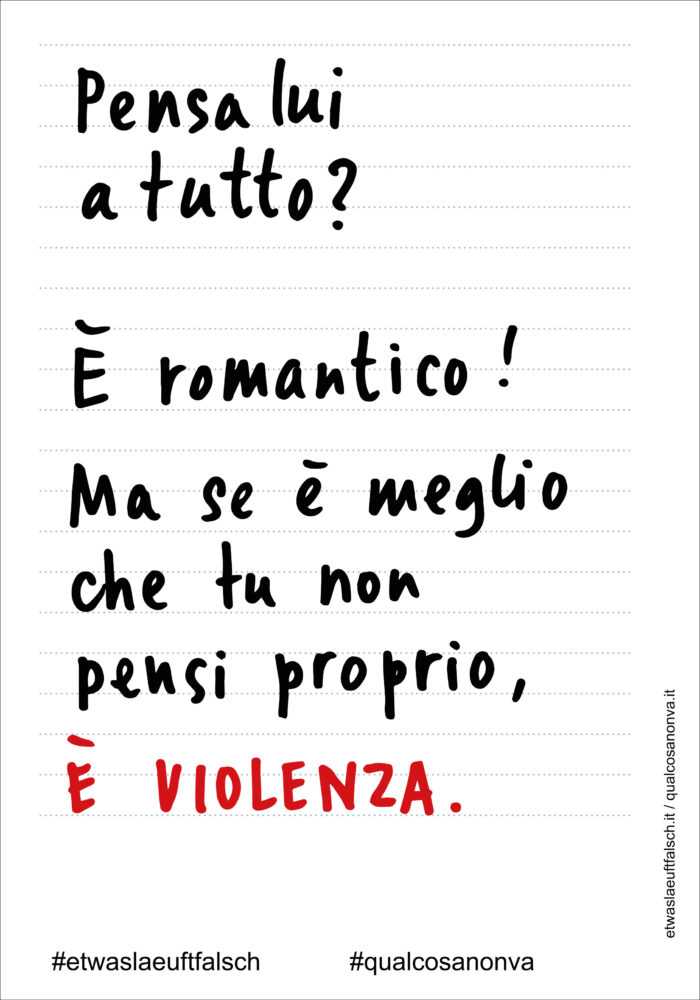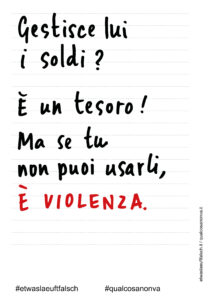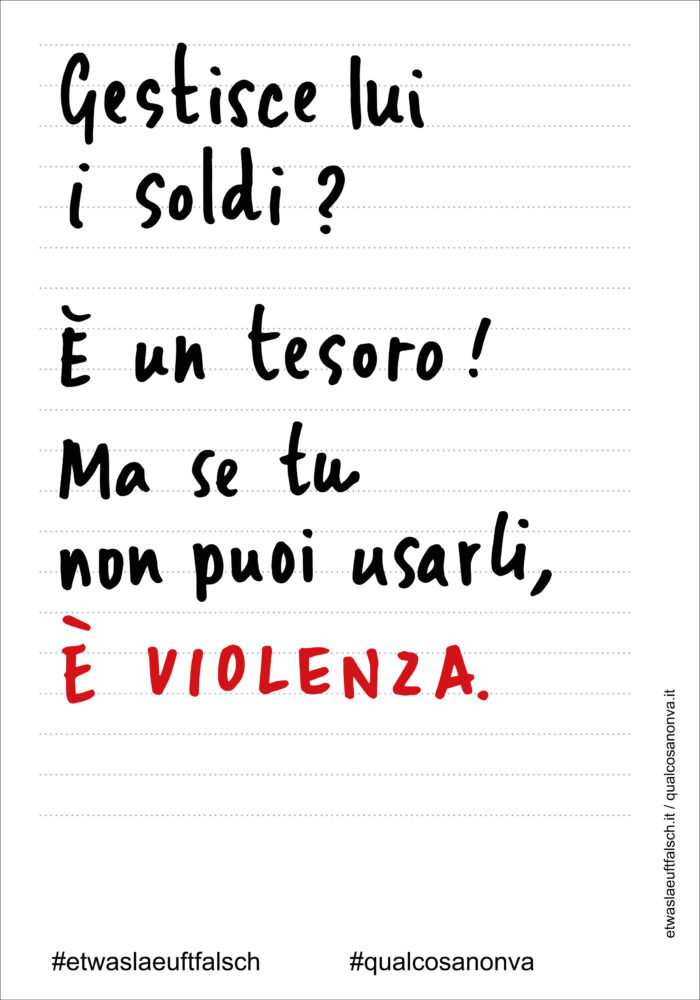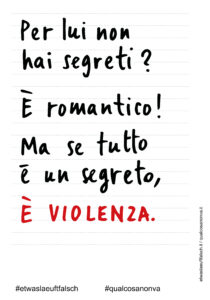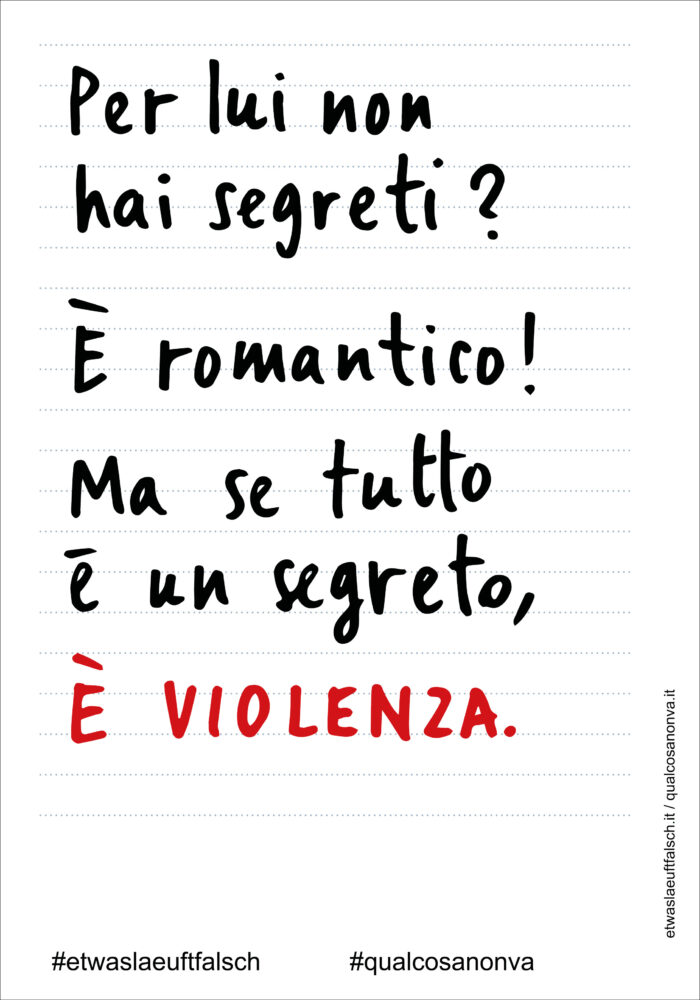 The posters, which were accompanied in their creation by collaborative discussions between the tandems and the curators, local experts and activists, can be seen as a visual-textual expression of this discursive process throughout the public space of South Tyrol. A total of about 4,000 large-format and bilingual posters are displayed throughout the province – in villages and towns, at bus stops, train stations and advertising spaces.
Sharing the campaign
The campaign started in South Tyrol and is now being carried by individuals, associations and communities into other public and digital spaces beyond the national borders. On an accompanying project website, the posters, which are protected under a Creative Commons license, can be downloaded and printed out free of charge in various formats.
#somethingiswrong Jesi
On the occasion of the "International Day for the Elimination of Violence against Women" on 25 November 2021, the campaign #somethingiswrong was launched in public space of the city of Jesi (Marche). The campaign lasted for a number of weeks and was made possible through collaboration with the collective Pensiero Manifesto, and the support of the municipality of Jesi.
Initiated by the cultural association Lungomare. The entire project can be found on the archive page.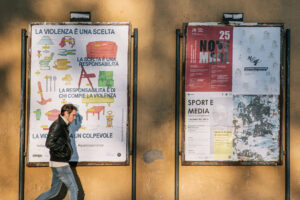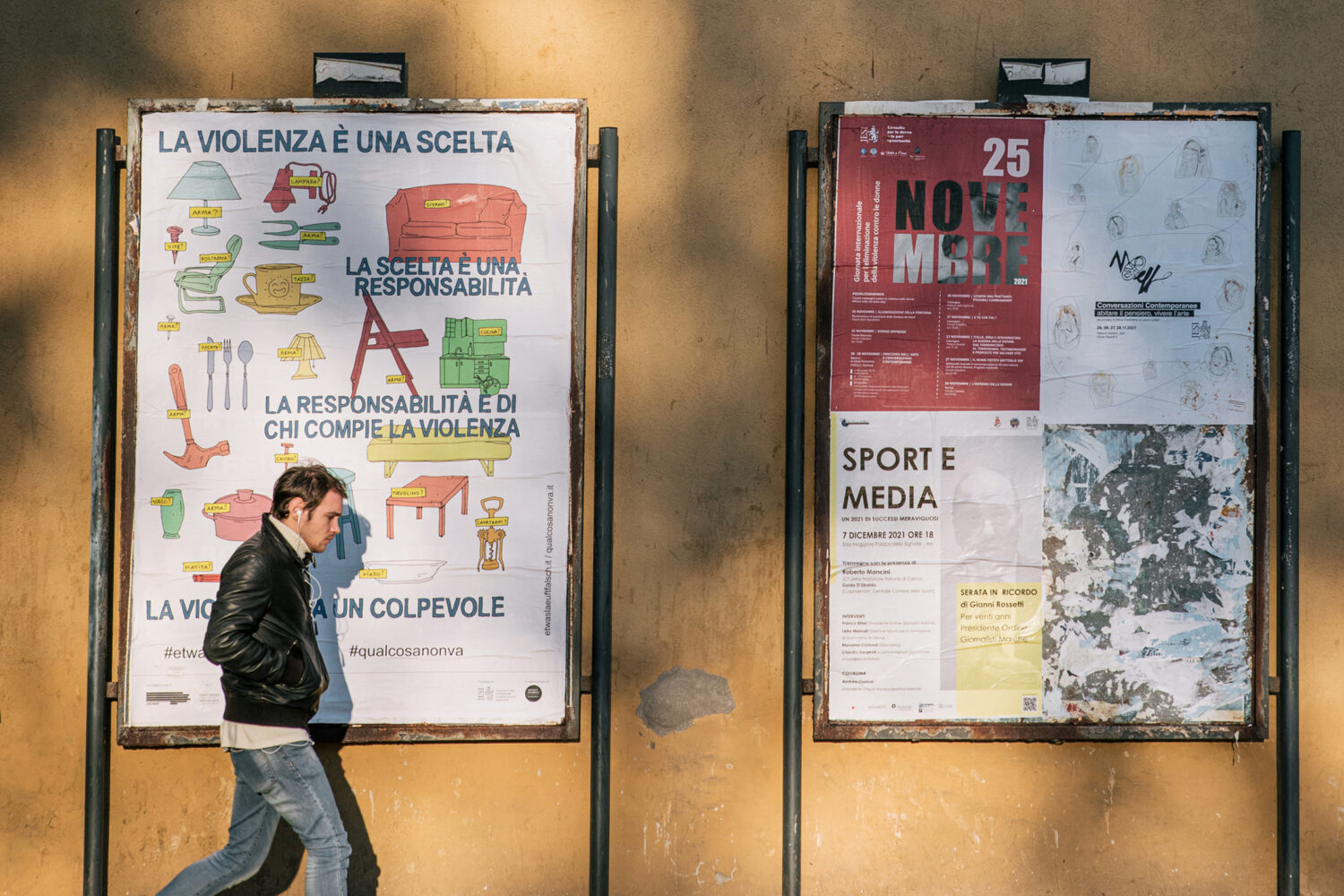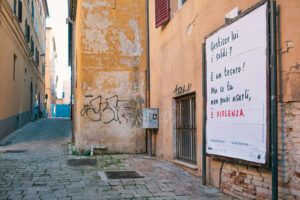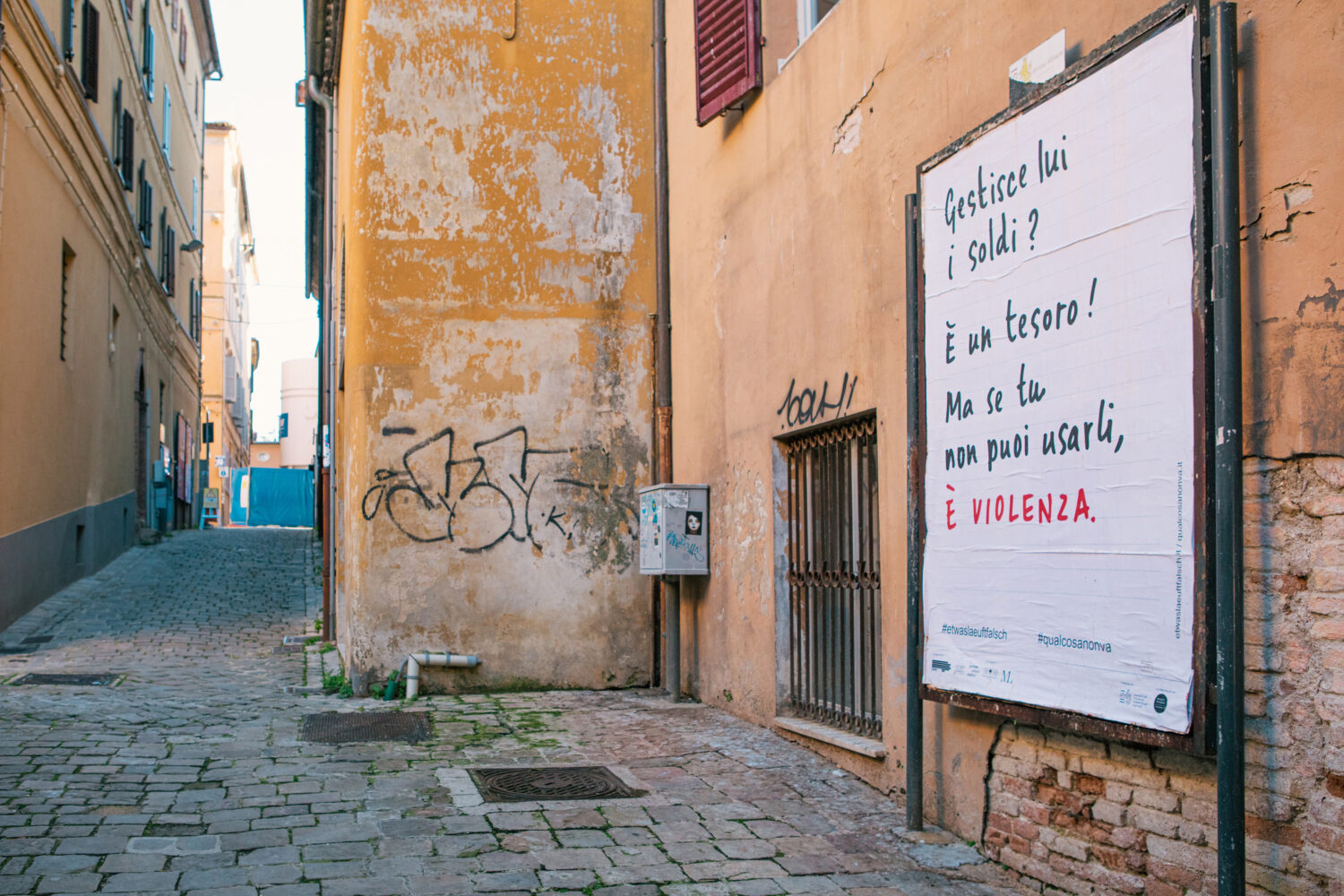 Place
South Tyrol (IT), Jesi (IT), Bern (CHE), Lienz (AT), Vienna (AT) and others
Curation
Angelika Burtscher, Daniele Lupo, Maxi Obexer, Martina Oberprantacher
Artists
Edoardo Massa, Eleonore Khuen-Belasi, Gülbin Ünlü, Ingrid Hora, Maxi Obexer, Rosalyn D'Mello, Sophie Utikal, Senthuran Varatharajah, Teresa Sdralevich, Wissal Houbabi
Team
Chiara Cesaretti, Ada Keller, Flora Mammana
With the support of
Autonomous Province of Bolzano, Ministry of Labour and Social Affairs, Municipality of Bolzano, Stiftung Sparkasse Foundation, Municipality of Brixen and the Municipality of Meran