Fri., 11 – Sat., 12 March 2022
#somethingiswrong at the Kaaitheater in Brussels
Where Sq. Sainctelette 20, 1000 Brussels
Time 7pm - 11pm
In collaboration with
Kaaitheater Brussels
In the context of the performance "Domestic Violence" by Markus Öhrn, the poster series "Sensing Violence" created by Teresa Sdralevich and Rosalyn D'Mello will be shown at the Kaaitheatre and in public space in Brussels. The posters are part of the first edition of #somethingiswrong – Five Campaigns against Violence against Women and have been translated into English, French and Dutch in collaboration with Kaaitheater. Soon, the posters will be available for free download in the three new languages on the #somethingiswrong website.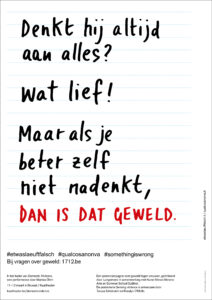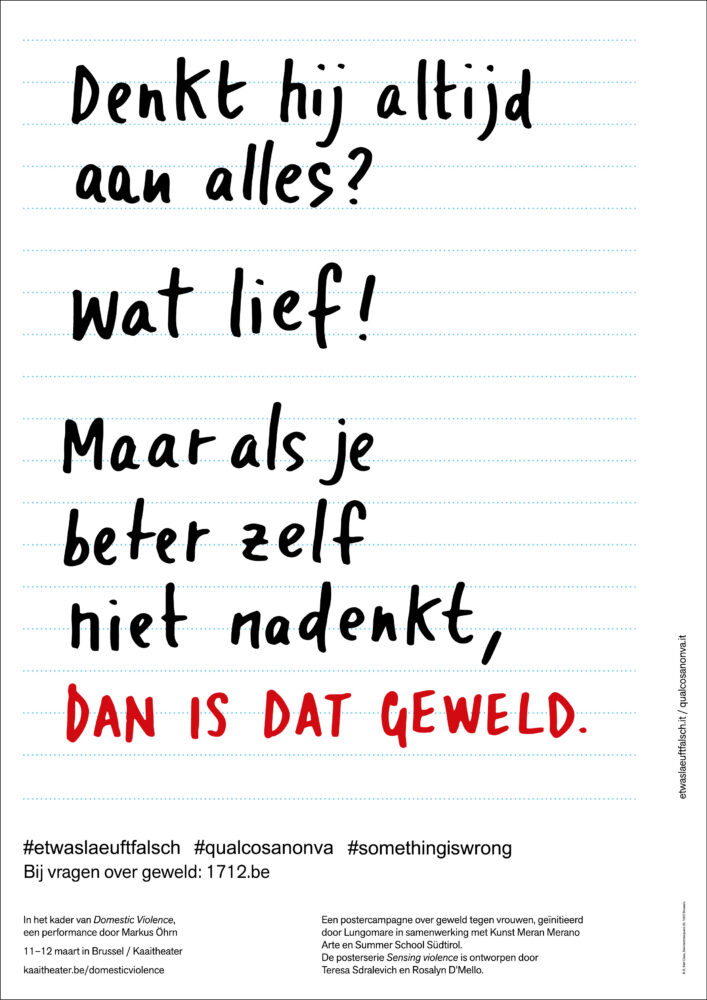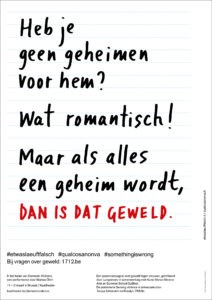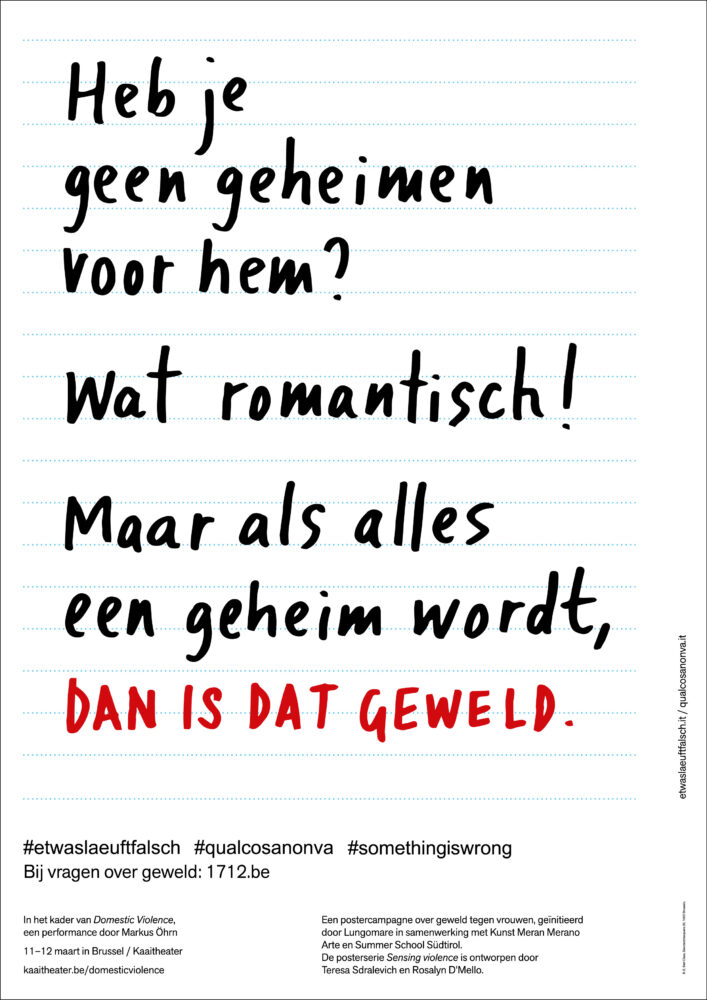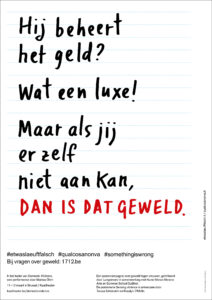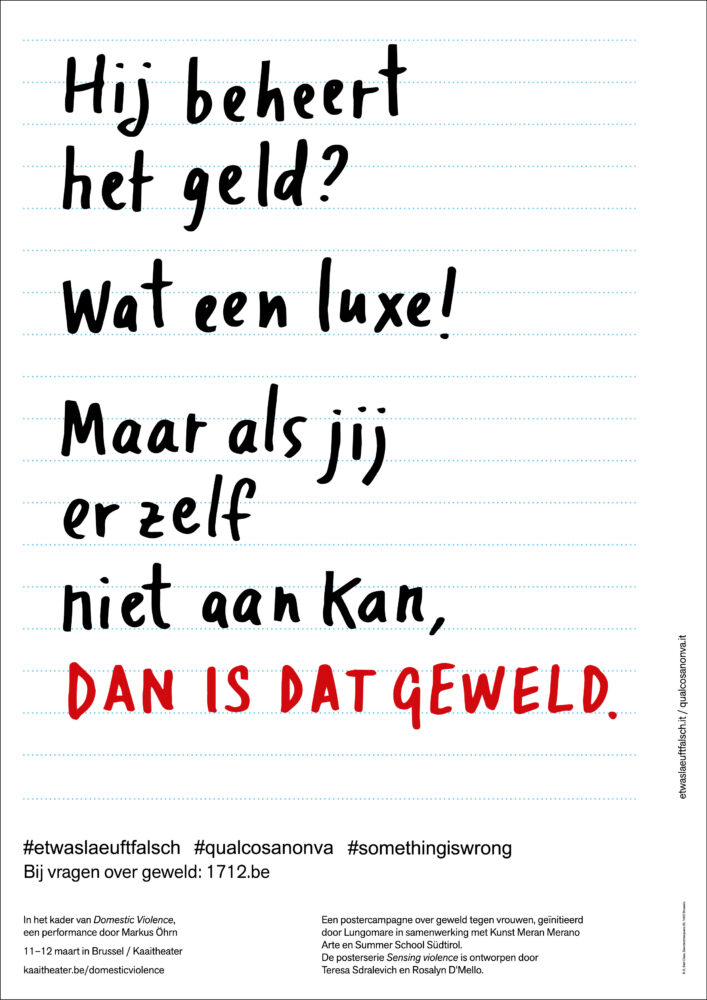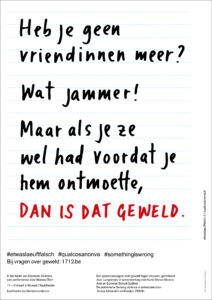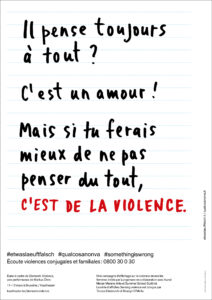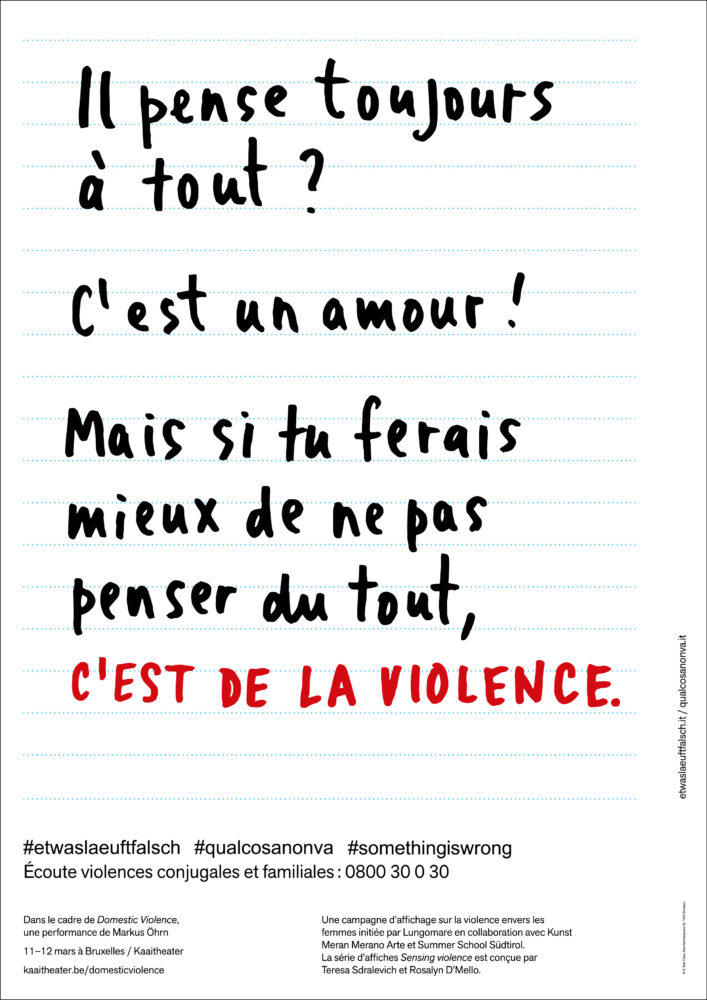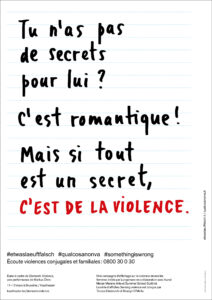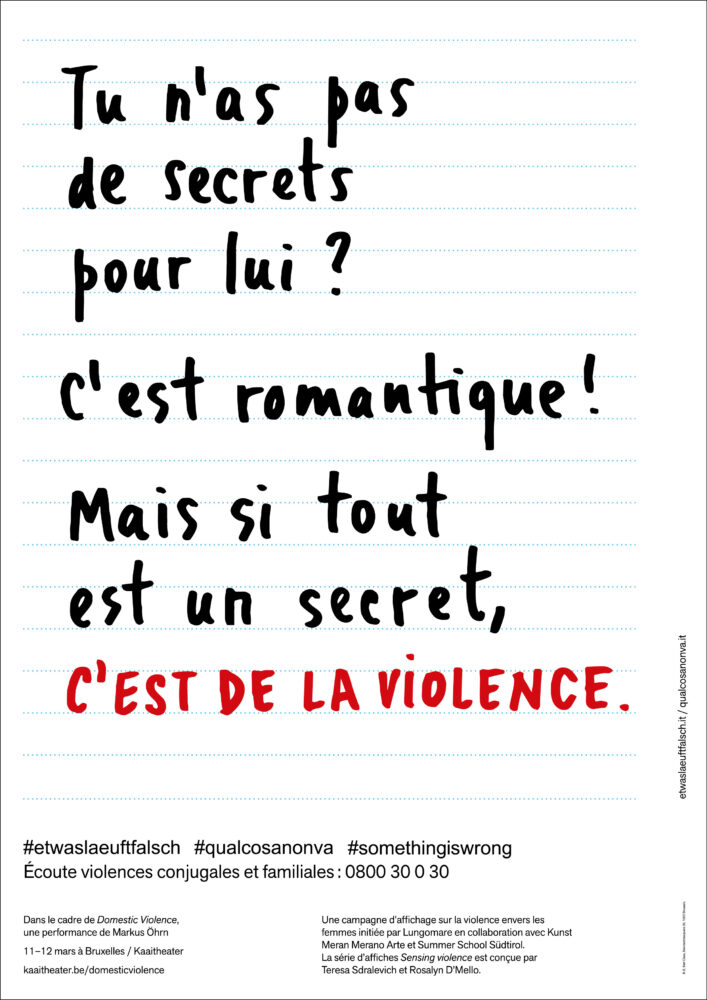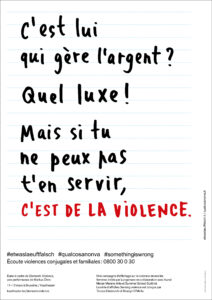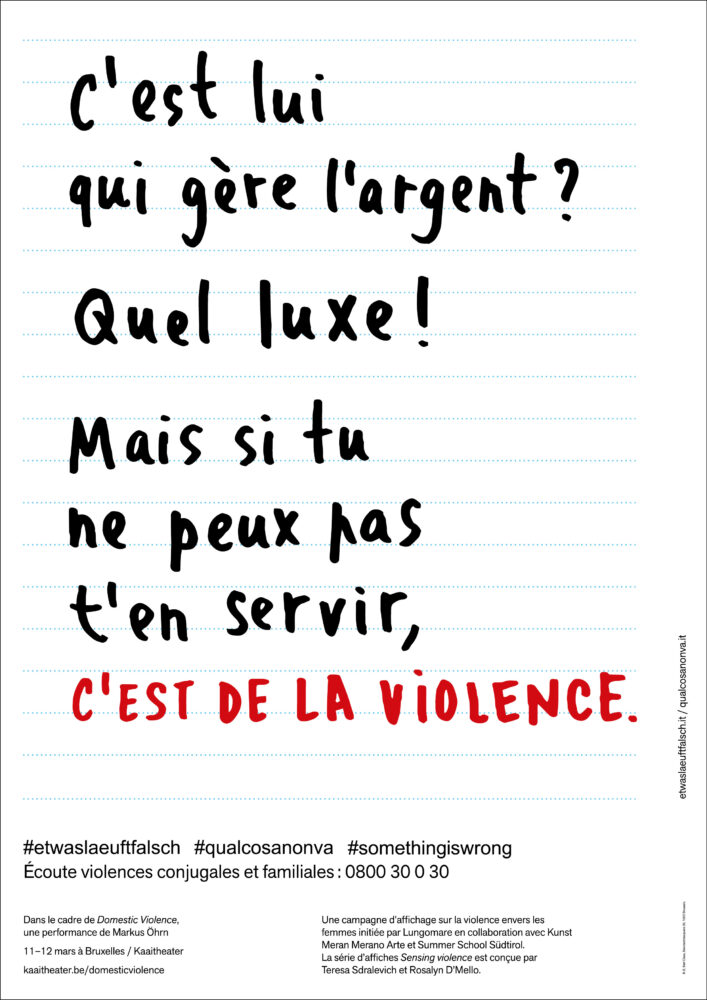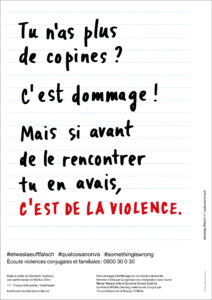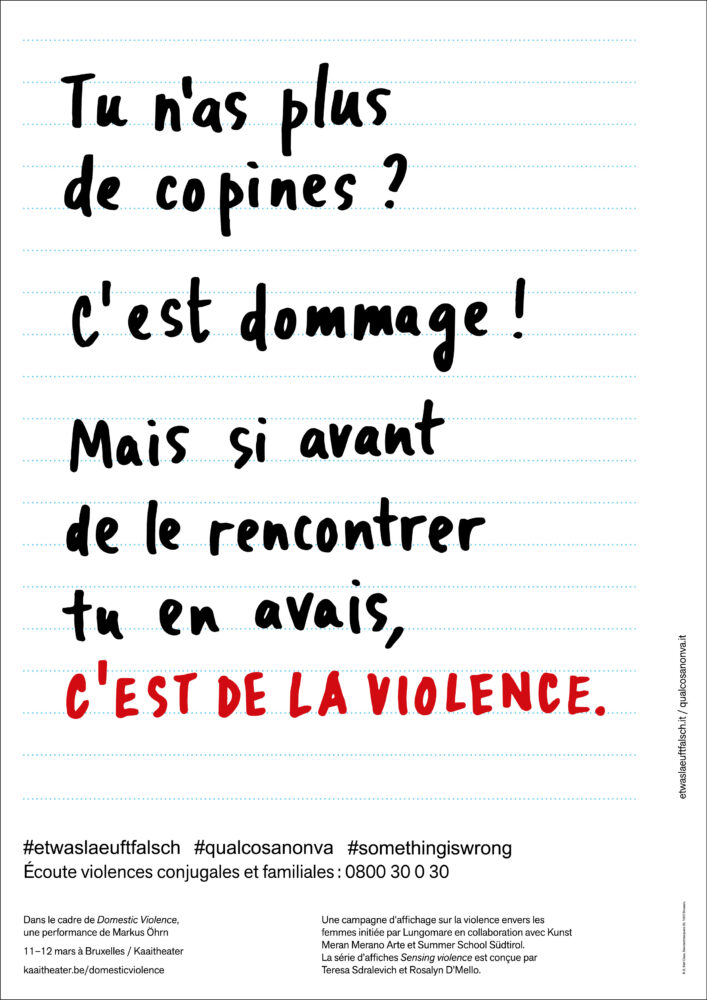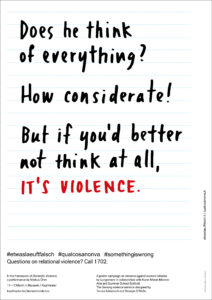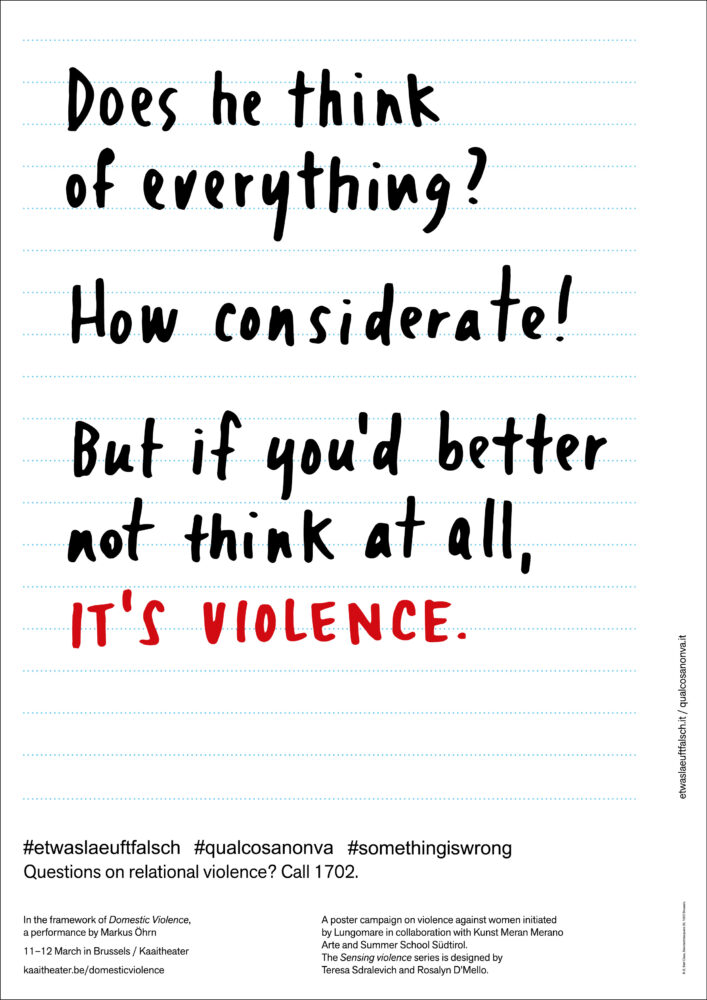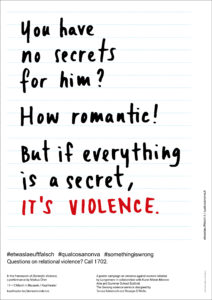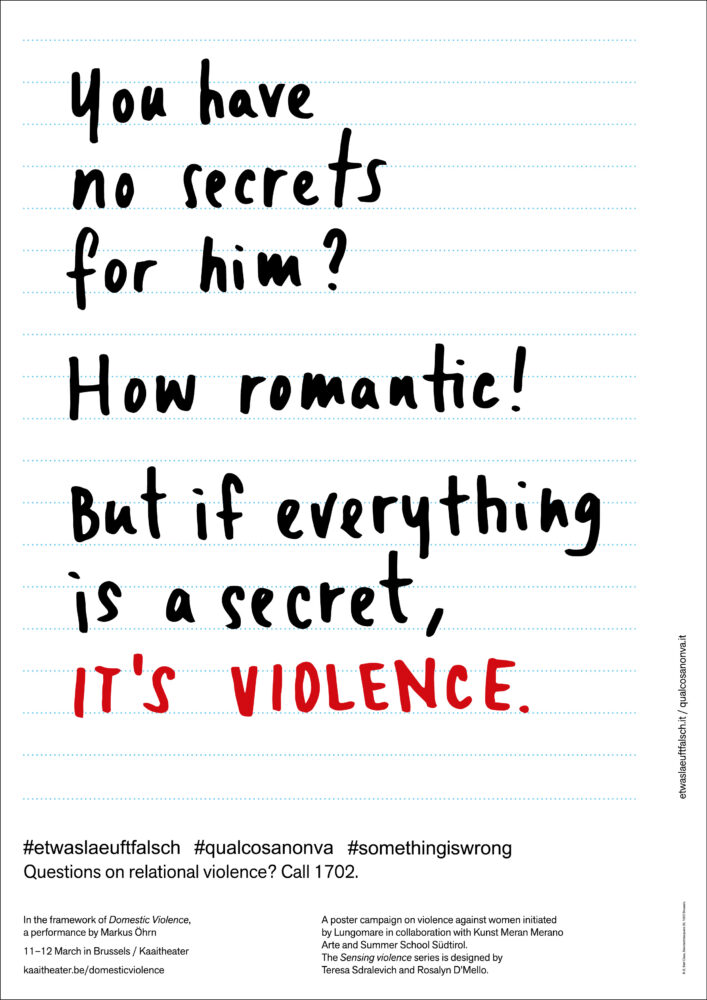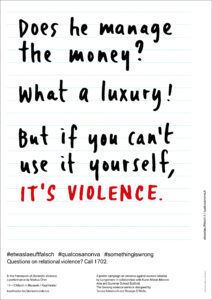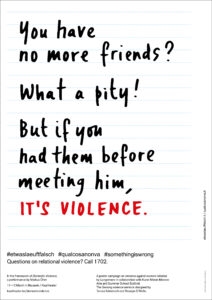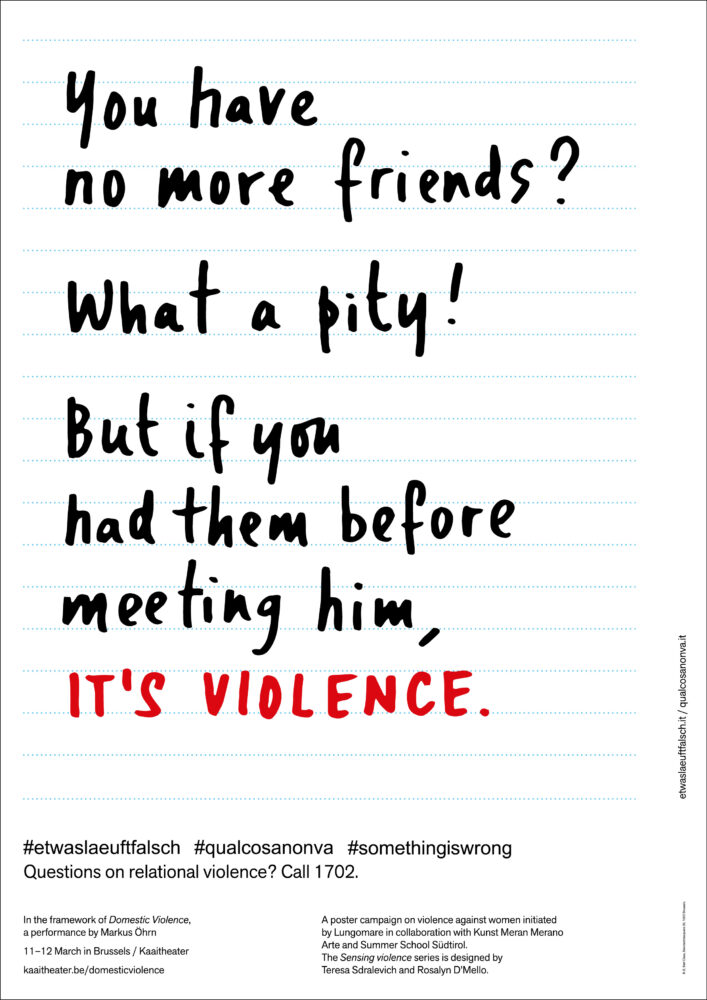 To accompany the performance "Domestic Violence" the Kaaitheater is organising the first edition of FOOTNOTES: an extended framework programme around performances with social resonance that can include talks, workshops, exhibitions, an information showcase, etc.
As part of FOOTNOTES, Teresa Sdralevich will exhibit alongside an intervention the poster series "Sensing violence", which was created in the project #somethingiswrong.
Links: