In 2022, Lungomare began to work with Risto3, a Trentino-based cooperative that provides catering for schools, businesses, workers and healthcare facilities. The projects goal was to design a visual identity specifically for the companies' communication with its social base.
Visual identity
Risto3's desire to focus this visual identity on the concept of corporate belonging resulted in the design of the logo seiRisto3, (you are Risto3), which combines the pre-existing wordmark with the word "sei", (you are), emphasizing the idea of unity and inclusiveness. Geometric shapes, such as circles and crescents, sometimes used individually, sometimes repeated to create patterns, and the use of a bright and vivid color palette lend a sense of optimism and positivity.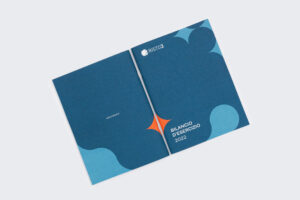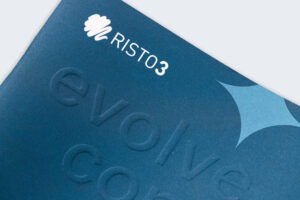 The visual identity was used at corporate events aimed at members, such as the November 2022 AGM and the May 2023 AGM, at which the local elections took place and the annual report was presented.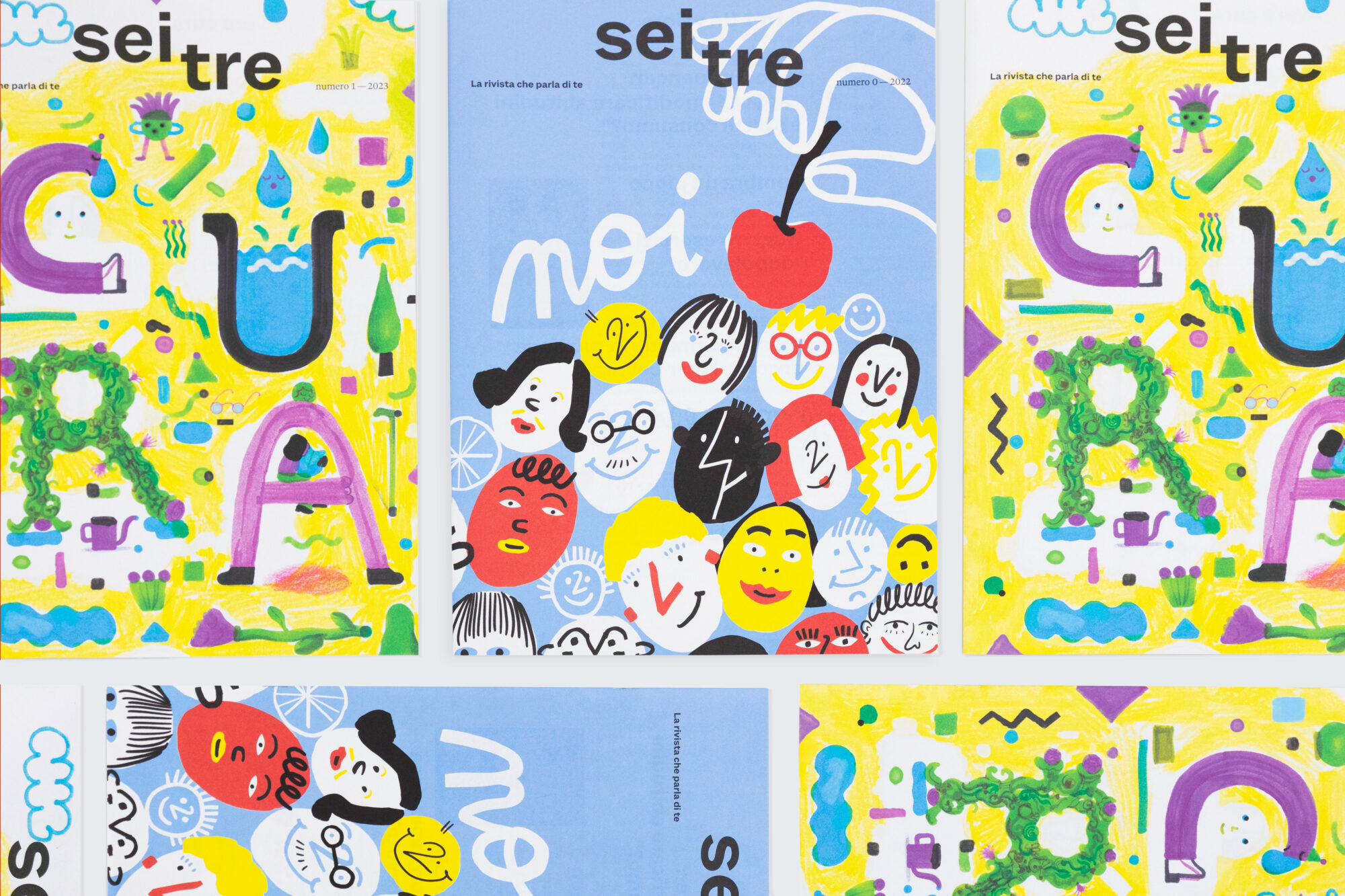 Editorial project
Parallel to the creation of the visual identity of the company-member communication branding, the sei3 publishing project took shape: a magazine of shared values designed and illustrated for Risto3 members.
Each issues theme arises from dialogue between employees and the governing body or from current issues outside the company. From time to time an illustrator and a photographer are selected, who are tasked with representing and narrating the various content, whether it is current news, social or statistical. Finally, space is given to young local cooperatives and to witty columns such as "le padellate", (the frying pans), in which anecdotes and episodes of employees are narrated, or "al telefono", (on the phone), which is a portrait dedicated to those who will soon retire and leave the company.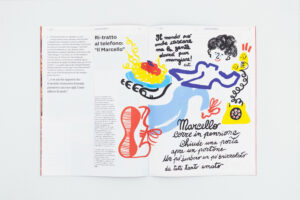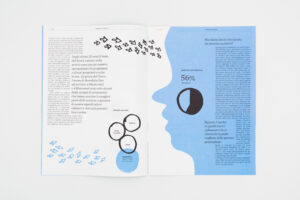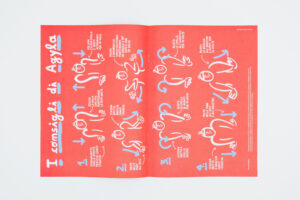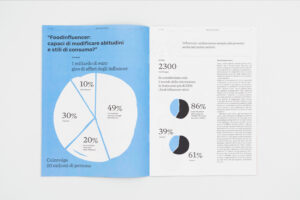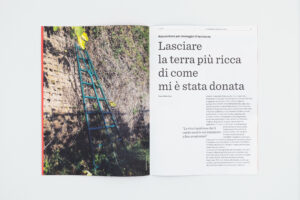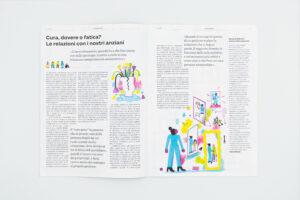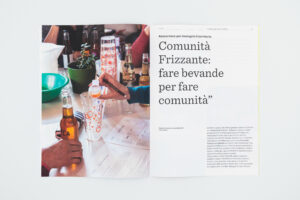 A project by
Lungomare
Client
Risto3
Place
Trento
Graphic-Design
Chiara Cesaretti, Merve Bektas, Cecilia Tommasi
Photo Documentation
Elisa Cappellari
Illustrations
Giovanni Colaneri, Paola Momentè