Respect Every/body
Awareness campaign against body comments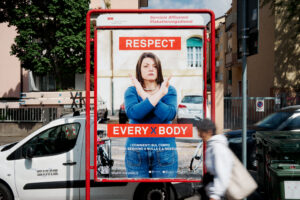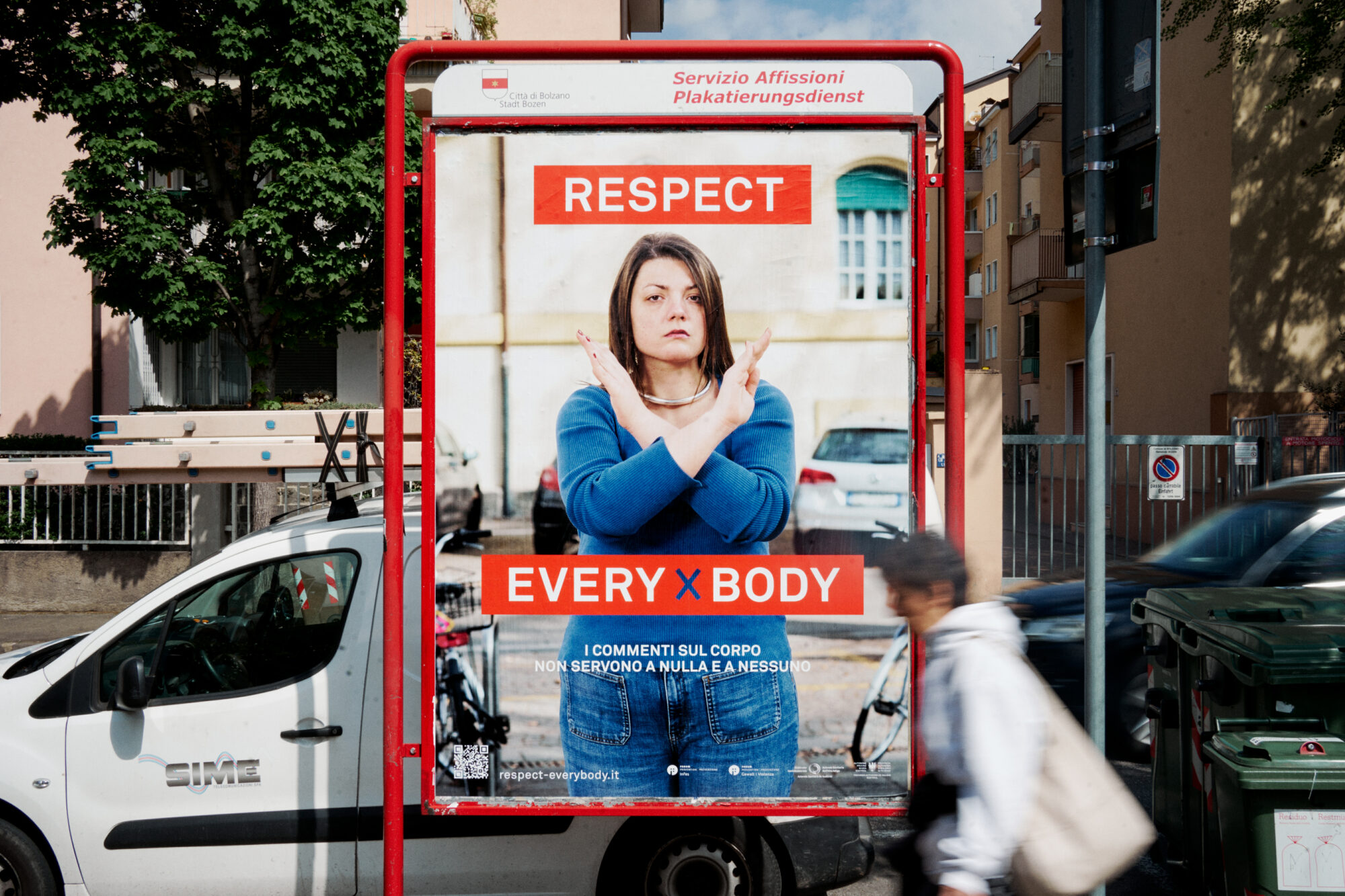 Together with Infes, the institute for the prevention and sensitization for eating disorders , Lungomare has initiated and designed the campaign "Respect Every/body", in 2023. It aims to counteract body comments and raise awareness about the harmful effects of commenting on people's appearances. "Respect Every/body" emphasizes that such comments are superficial, useless, and can lead to issues like eating disorders and cyberbullying.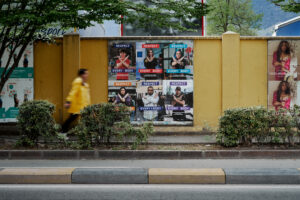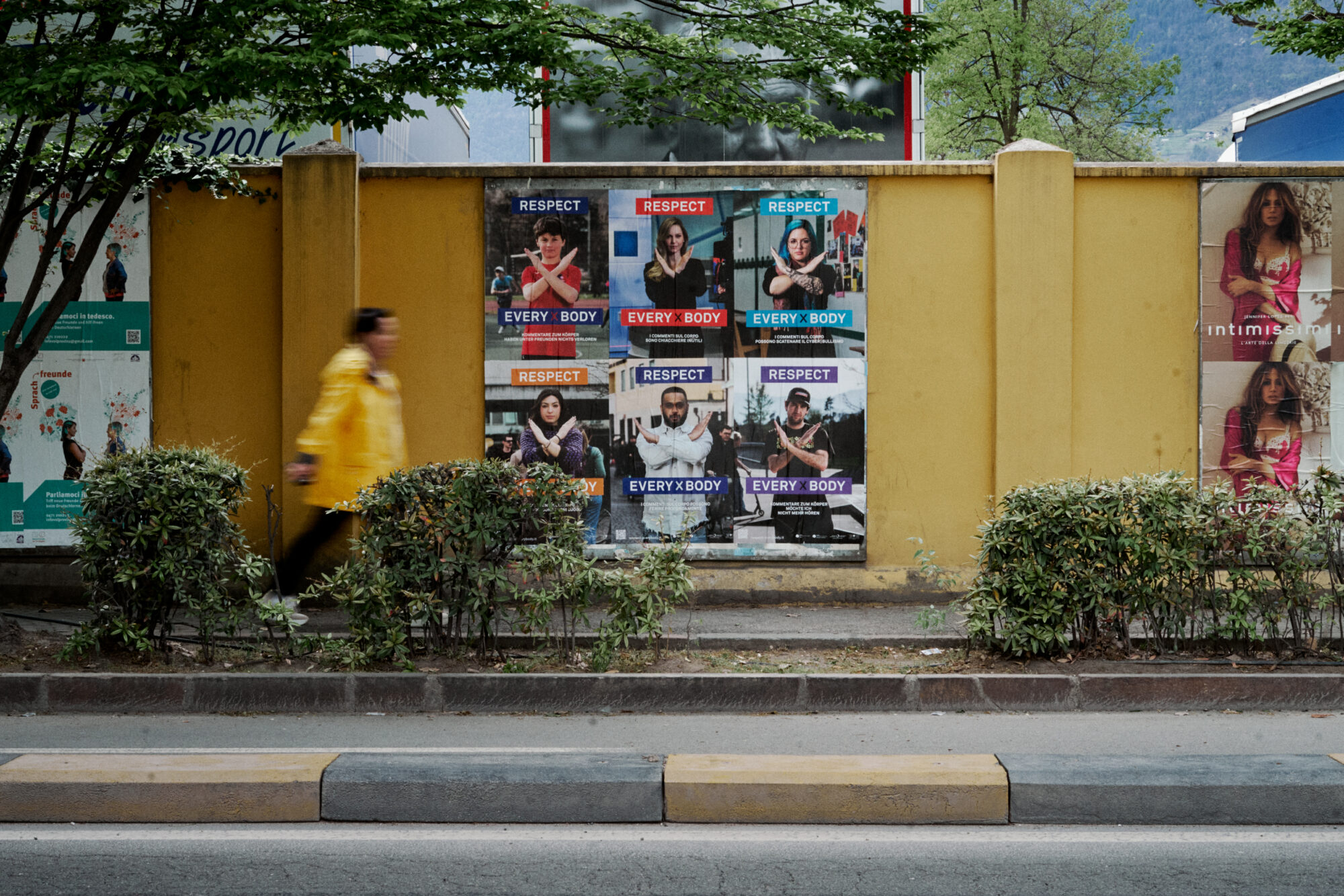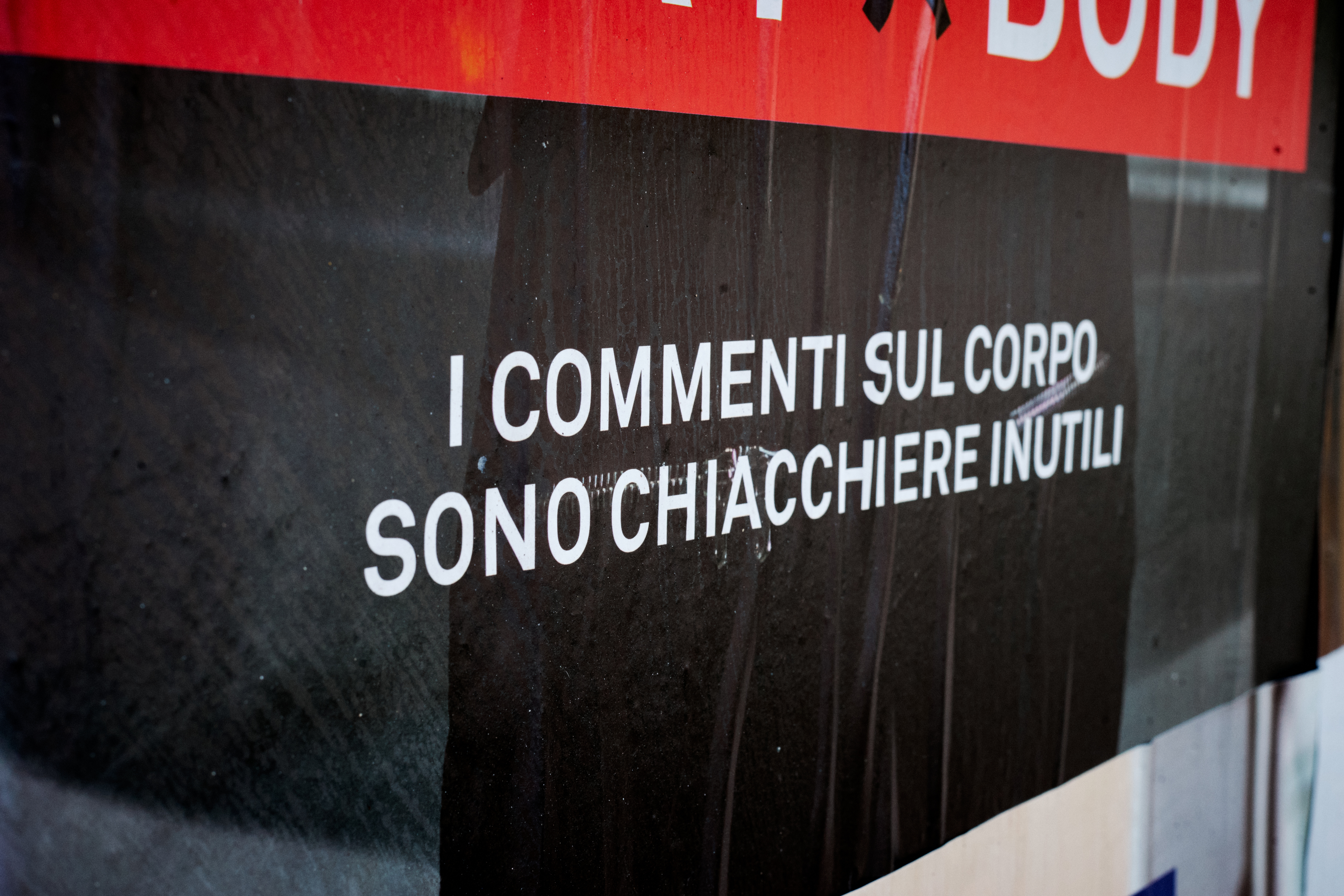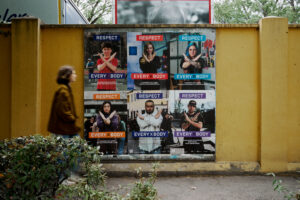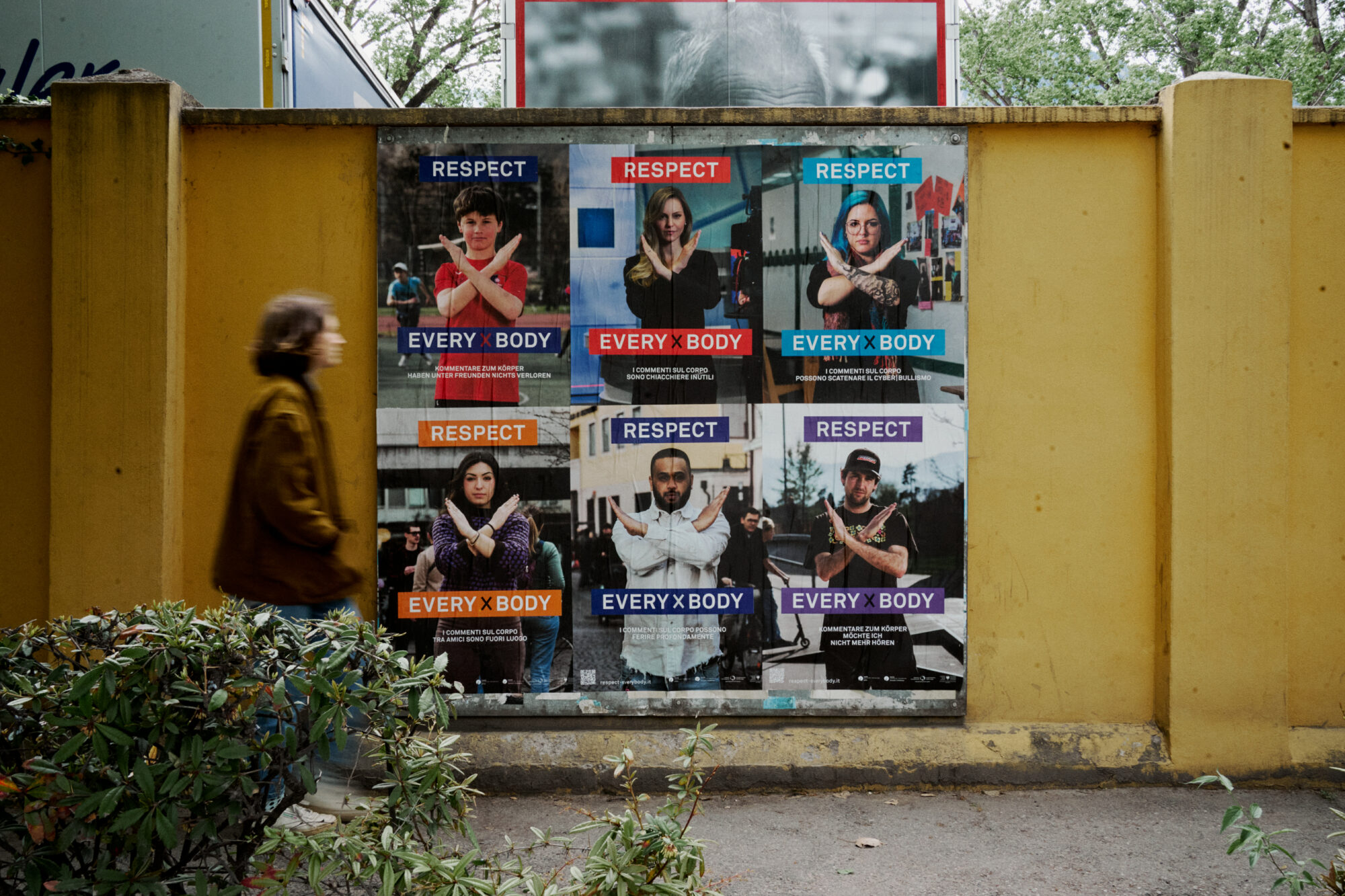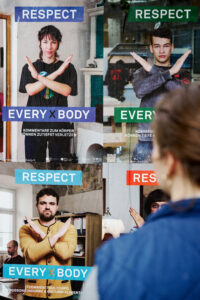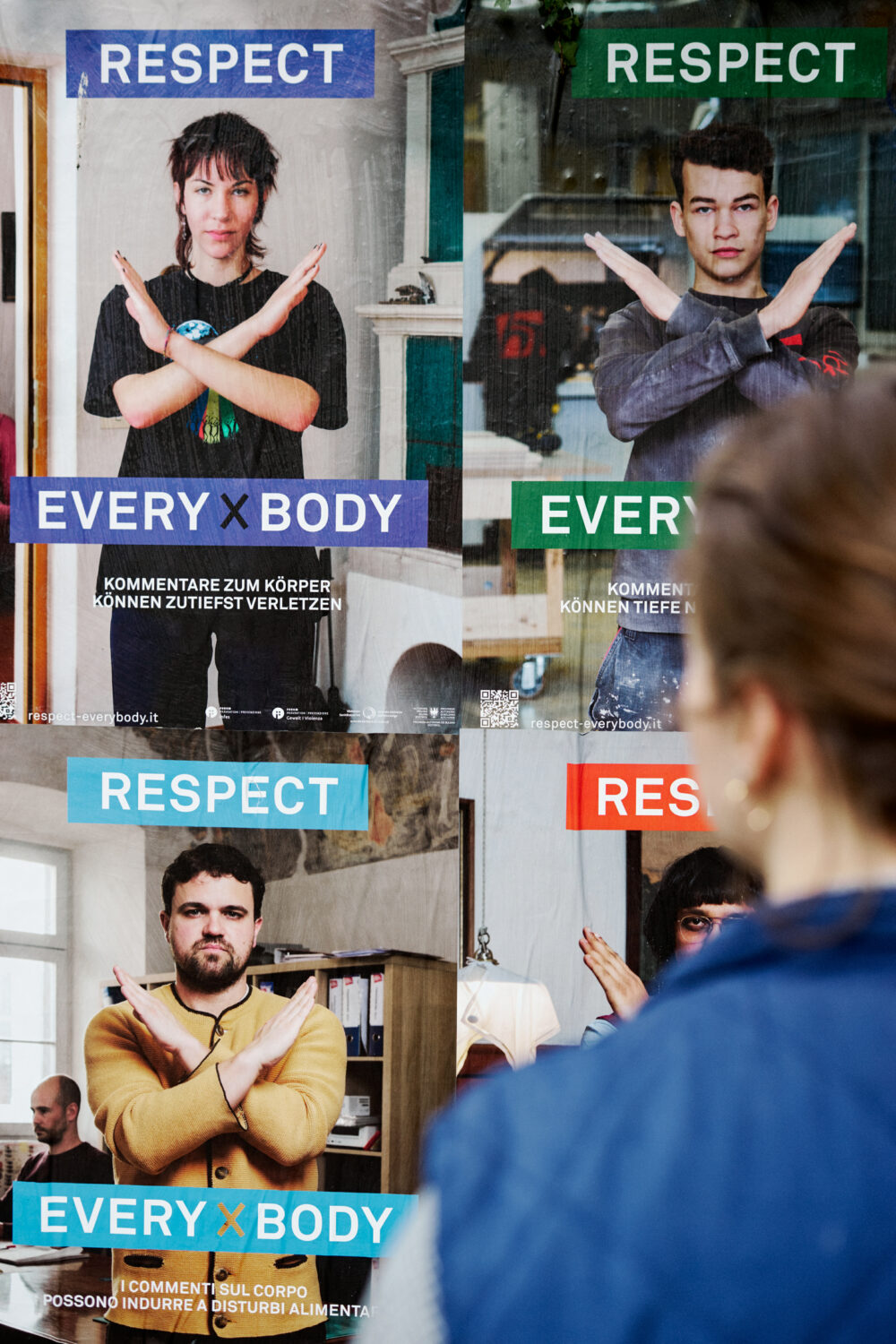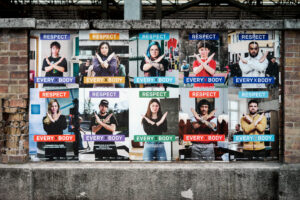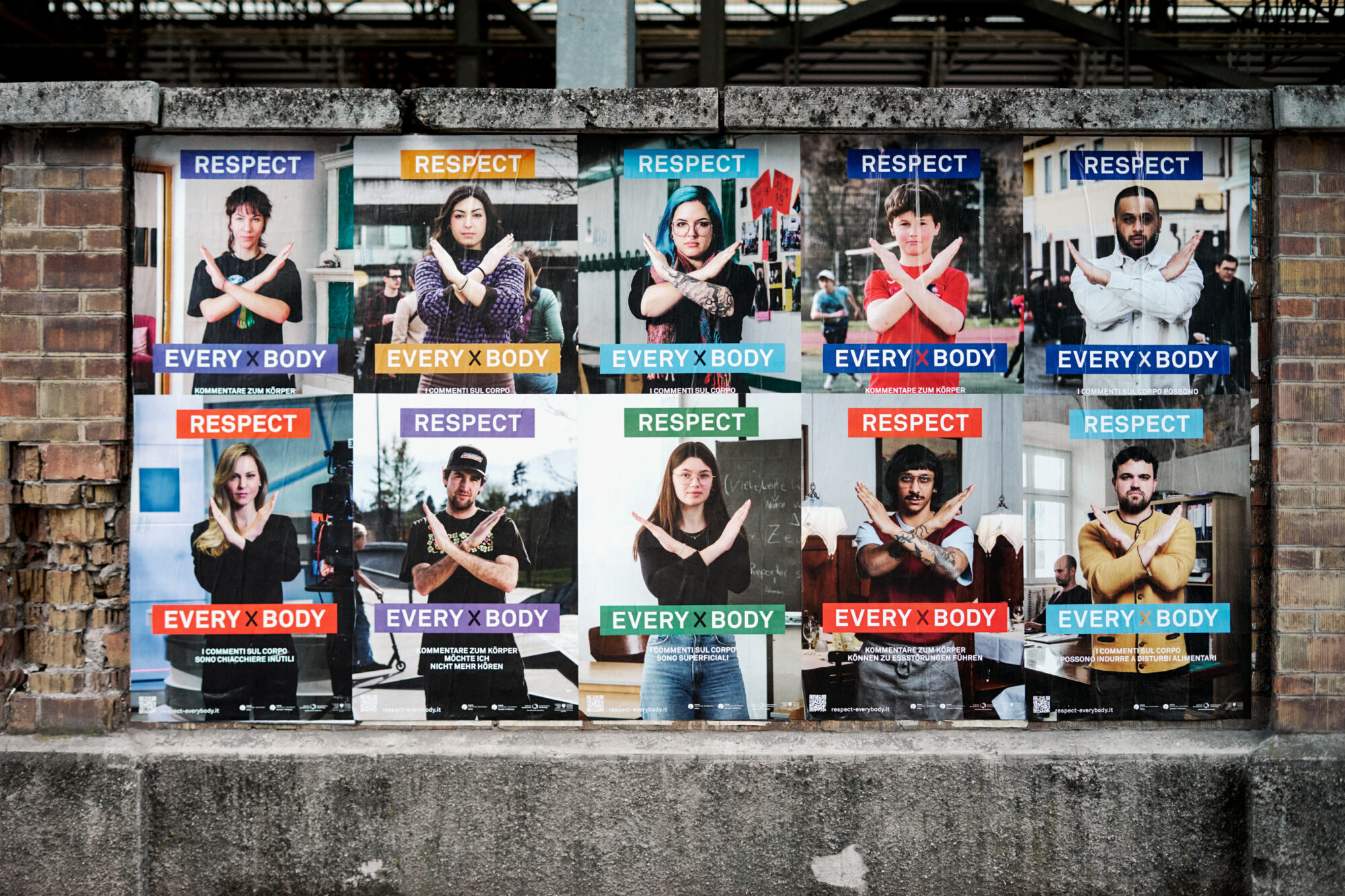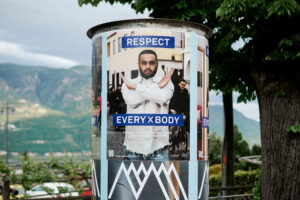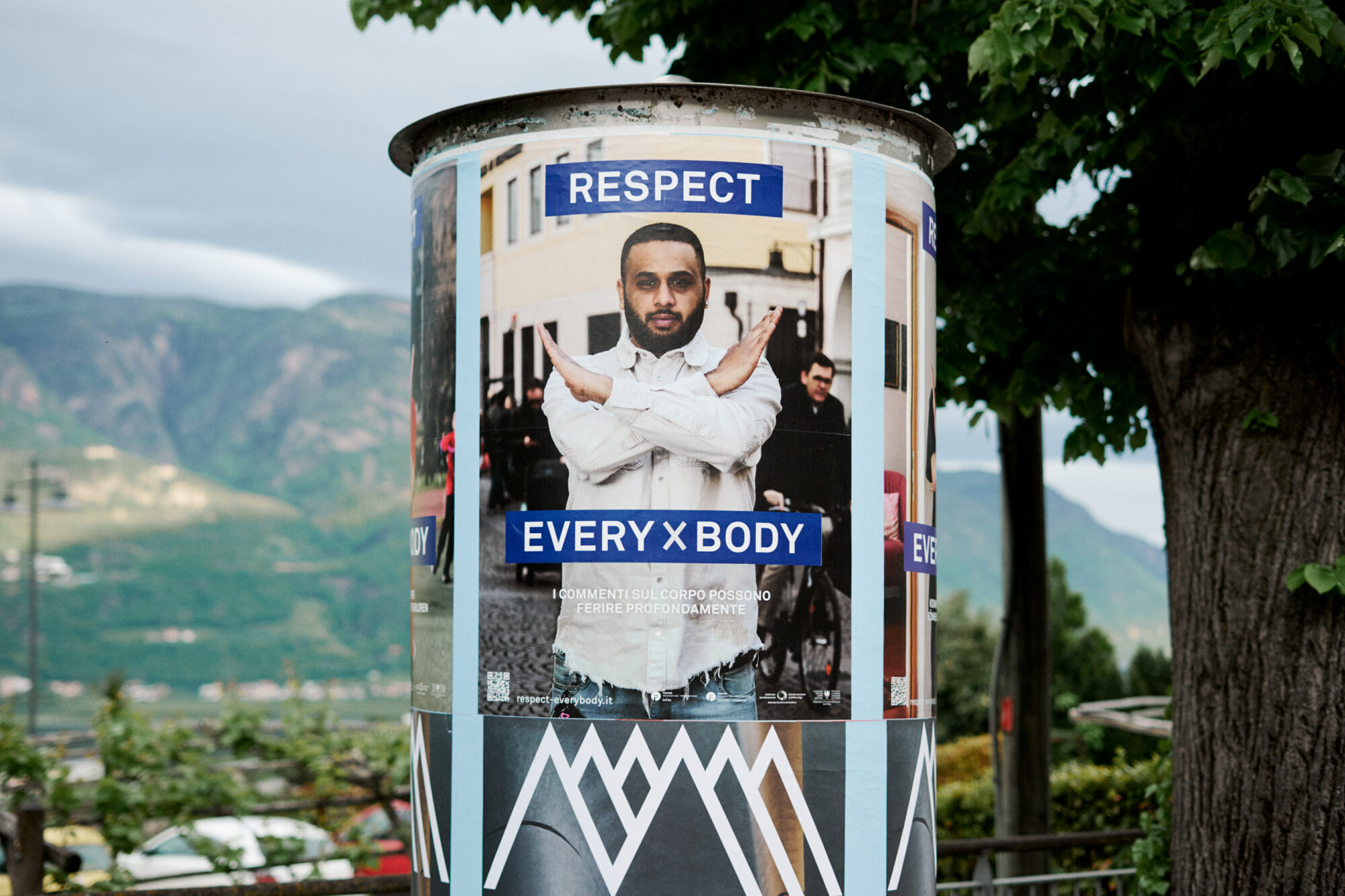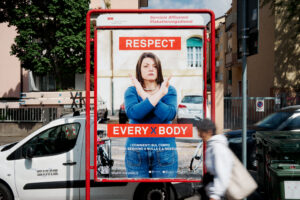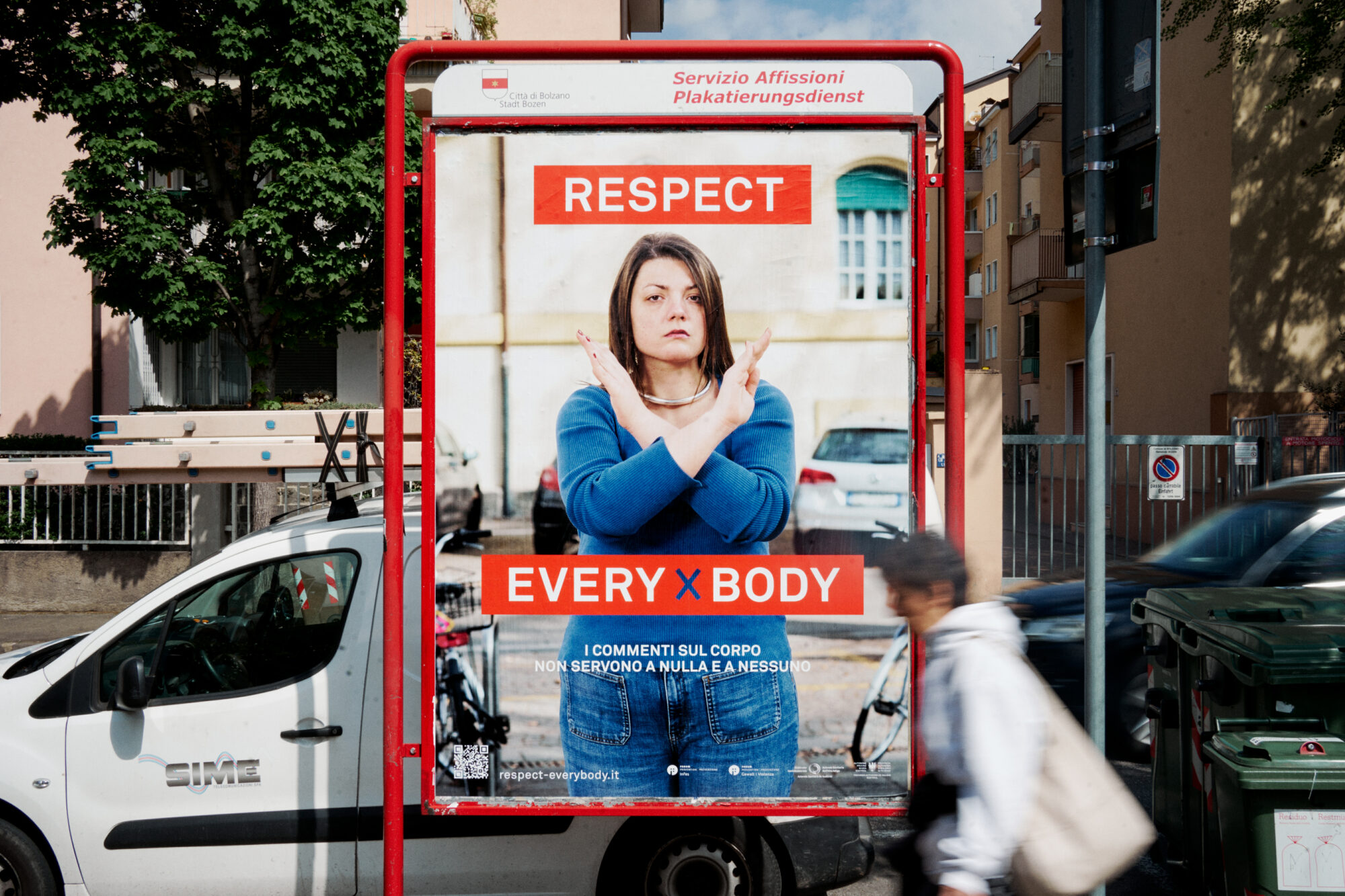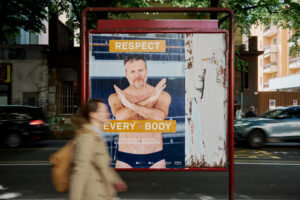 Poster campaign
The poster campaign features a series of posters which depict citizens of various ages and social groups, frontally facing the camera and crossing their arms. A gesture that blocks off the negative impact but is also an active opposition to comments on the body. The writing on each poster is placed on differently colored backgrounds, highlighting the diversity of the people represented and accompanying the message that there is no "one ideal body". The posters display an assortment of different sentences that communicate the dangers of commentary on physical appearance.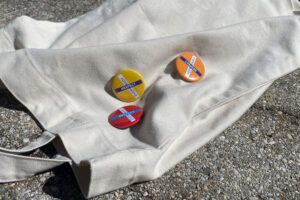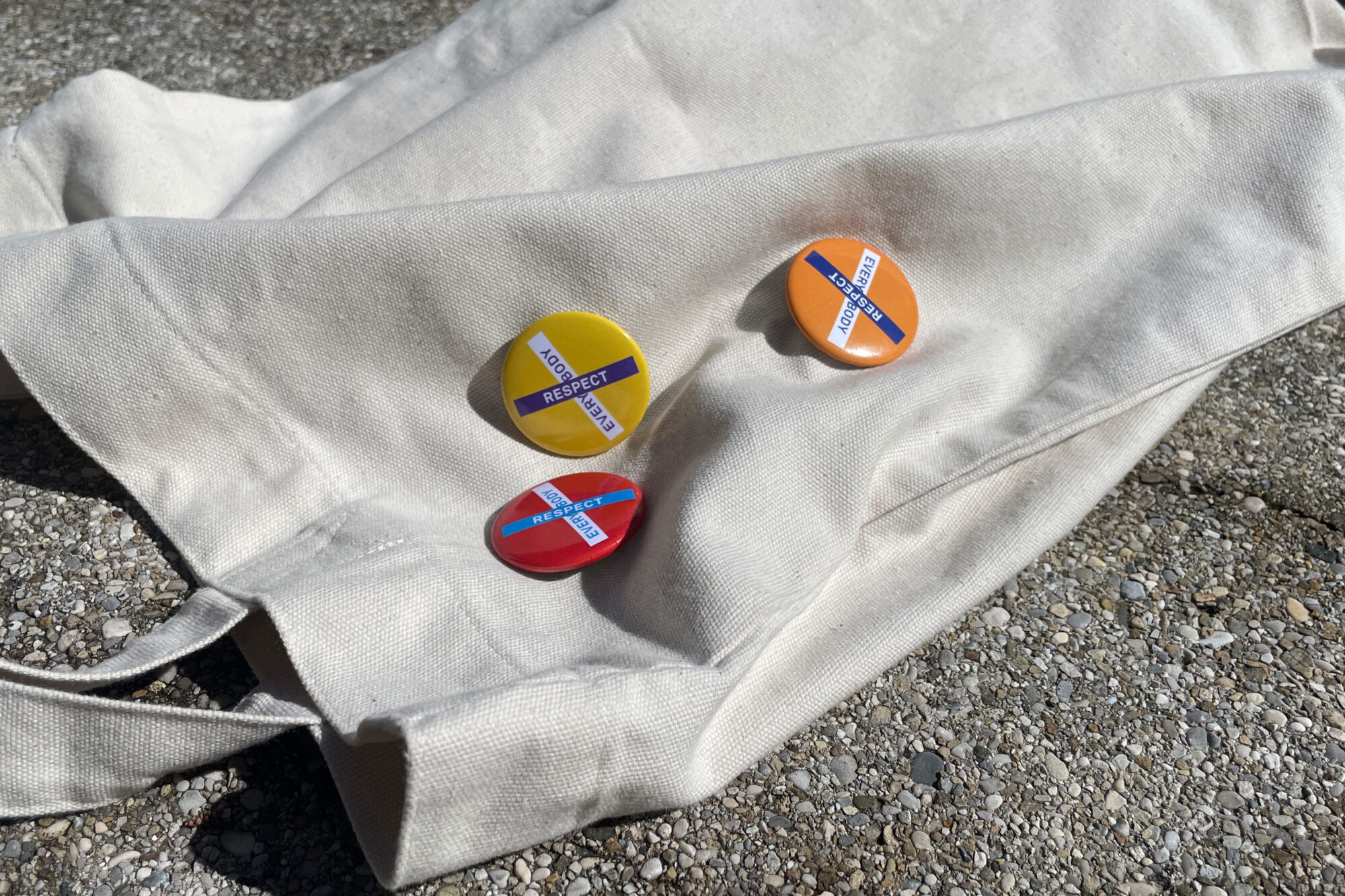 Gadgets
While the posters have been placed on official billboards across South-Tyrol they are also made available to the public, online or to be picked up at the Infes offices in Bolzano. Other materials that are also part of the campaign to involve the public are stickers and pins, in which the "crossed arms" reappear in the form of the "X"-logo which contains the name of the campaign: "Respect Every/body".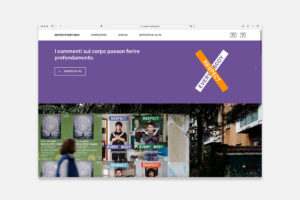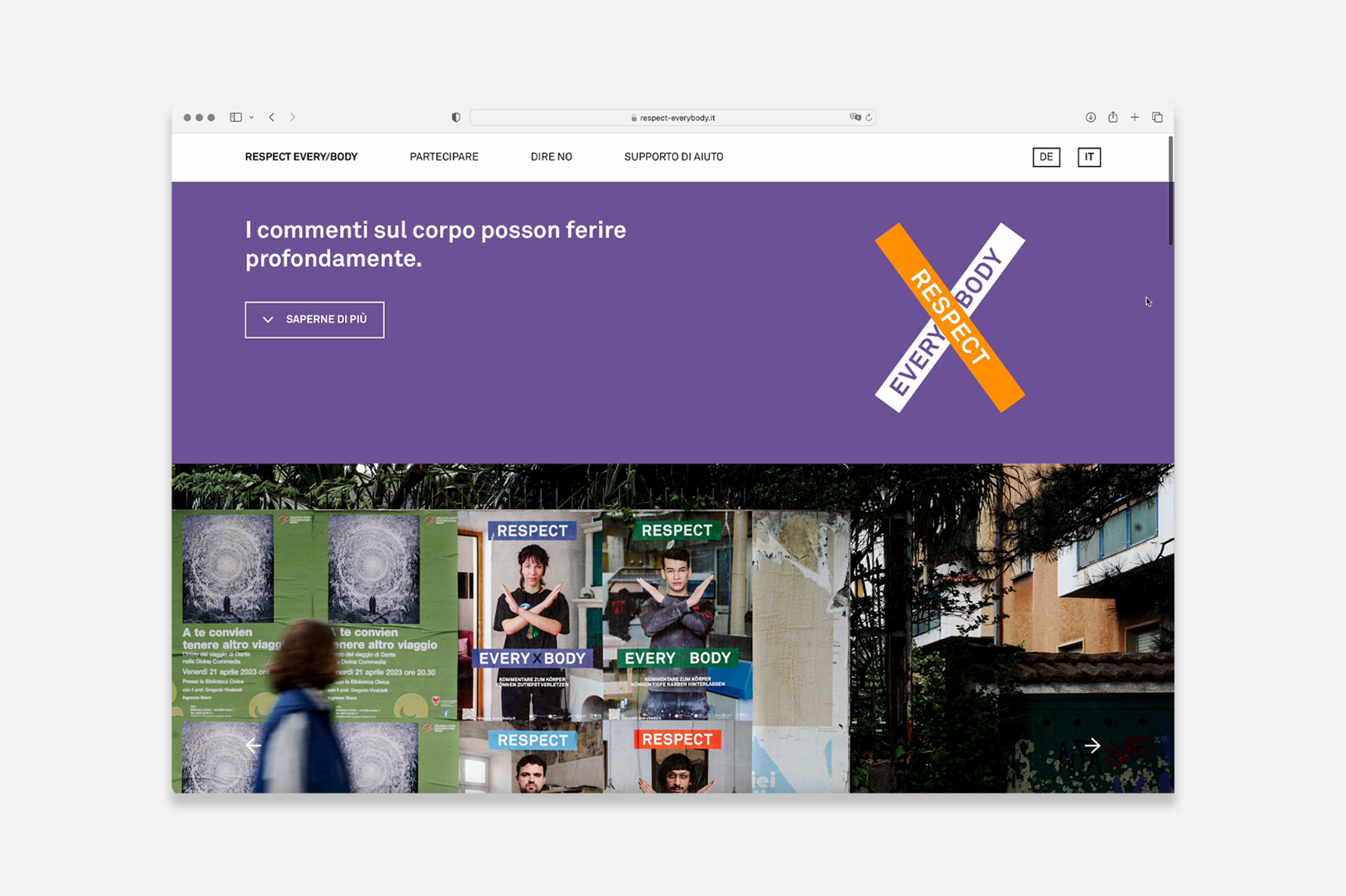 Website
"Respect Every/body" invites everyone to become an ambassador to the campaign. Materials like posters, stickers, and pins can easily be requested and picked up or simply downloaded, through the website that has been designed specifically for the campaign. The website respect-everybody.it provides a simple overview over the issue of body-comments and how to handle confrontation with them, while also encouraging the public to show solidarity through the provided physical and digital materials.
A project by
Lungomare
Client
Infes, Forum Prävention
Place
Bolzano-Bozen
Graphic-Design
Linsey Dolleman
Web-Design
Paula Götz
Web-Development
Irene Sgarro
Photo Documentation
Paula Götz, Daniel Mazza