Sat., 1 – Sun., 2 October 2022
"A Meander"
Futurefarmers
Where Via Trento, on the riverbanks of the Isarco River
Time from 11 am to 9 pm / from 5 am to 7 pm
Concerts, performances and installations by
Futurefarmers con Amedeo Bonini, Christian Faubel, Riccardo Favaro, Margareth Kaserer, Lia Mazzari + Caroline Profanter, Tobias Tavella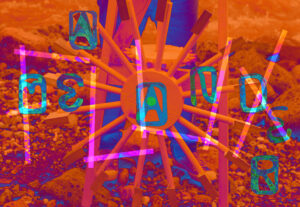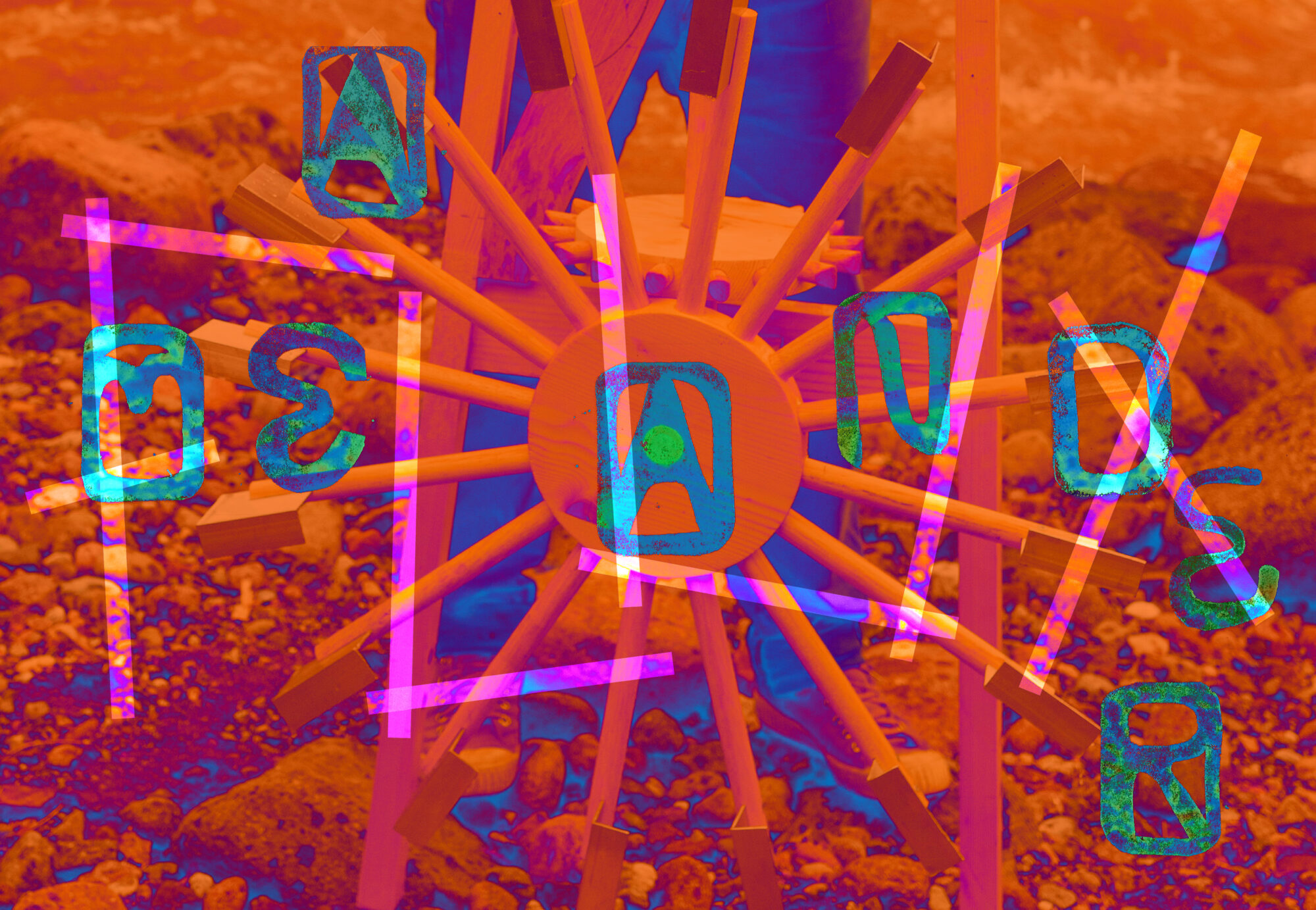 "A Meander" is a multi-year project by the artist collective Futurefarmers, with the aim of creating a permanent artistic installation along the two rivers Talvera and Isarco in Bolzano. "A Meander" puts people in new relationships with the diverse phenomena of the flowing water we call "river": Stories, imaginations, ebb and flow, shorelines, fictions, sedimentations, life forms, fossils, seeds and the potential of its power. Drawing on the human (and very local) history of extracting kinetic energy from moving bodies of water, the past is reconsidered through artistic investigation and action. Sound becomes a unifying element and an impulse to reflect on how we live together with the "river" (and all its inhabitants) – how we have shaped it and, more importantly, how it has shaped and continuously shapes us.
Act 1: A Meander with River Friends
In May 2022 Futurefarmers explore different places along the rivers in Bolzano and transform them into an open sound space. In this first act, the artists move up and down the river with a few requisites and a small group of "river friends" – local sound artists, musicians and people working with electric circuits.
Futurefarmers build a series of small, mobile water wheels enabling the contact with the river; one is a large backpack with piano strings on its back and another is a long wheelbarrow with a gramophone. Each " requisite" is animated by the flow of the river, creating a score for the scenographies encountered along the riverbank. Provisional in design but charismatic as an image, these "relational objects" attract curious passing-by and open a space of questioning and shared dialogue. Ideas emerge about the power of the river, its ecosystem, its history and a shared interest in using sound as a medium to enhance engagement with the river and the city's inhabitants.
Act 2: (Com)positions with River
In the second act of "A Meander", Futurefarmers delve into the transformative power of sound to make visible the dense interconnections of the river. They invite a group of sound artists to explore the river as an interface between humans, water and the environment: Passers-by, birdsong, trains, life in the water and the unexpected. The second act is a 2-day program consisting of concerts, performances, workshops, sculptures and experiencing the sunrise together – actions that overlap and merge into each other. They invite to enter a sensitive, auditory dialogue with the river to revitalise our relationship with it and the city it nourishes. A brunch on Saturday morning, invites to reflect upon future scenarios for the rivers in the city of Bolzano.
Saturday, 1 October 2022
11 am – 1 pm
Discursive Brunch
with Futurefarmers, Peter Hecher (Office for Civil Protection, Autonomous Province of Bolzano), Esther March (Office for Spatial Planning, City of Bolzano), Alberto Winterle und Lorenzo Weber (architects, Turris Babel), Gaia Palmesino (Sociologist), Riccardo Favaro (Zoologist), Enrico Bissardella (South Tyrolean Association for Ornithology and Bird Protection), Giada Carlini (House of hospitality, Italian Red Cross), Angelika Burtscher & Daniele Lupo (curators) and more.
5 – 5.30 pm
Presentation of the program
(Com)positions with river
by Futurefarmers
5.30 – 6 pm
Participative Installation
River Bed
by Margareth Kaserer
6.30 – 7 pm
Jam-Session
Drifting in Place
by Tobias Tavella
7 – 7.30 pm
Concert
Schhh.Sciuó
by Lia Mazzari + Caroline Profanter
8 – 9 pm
Interactive Installation
Water Playing Water
by Amedeo Bonini
Sunday, 2 October 2022
5 – 7 am
Listening Session
Sunrise
with Tobias Tavella / Futurefarmers
3 pm
Interactive Installation and Jam-Session
Drifting in place
Tobias Tavella / Amedeo Bonini
3.30 pm
Workshop
The Stone Architects
by Riccardo Favaro
4 pm
Participative Installation
River Bed
by Margareth Kaserer
5 – 6 pm
Concert
A Rivers Rhythm
by Christian Faubel
6 – 7 pm
Closing Action
by Futurefarmers
Riverbed
Margareth Kaserer
The artist Margareth Kaserer creates an oversized and participatory sculpture on the banks of the river. Everything is moving fast. A large web of natural and engineered materials, woven by many hands and suspended between two trees, offers a slower pace; ears that take their time; a place to listen and meet.
Drifting in place
Tobias Tavella
"Wandering around in one place" for artist Tobias Tavella means staying in one place for an extended period of time, going through different states of mind together. Spectators and participants are invited to stay and contribute to different activities, such as baking, cooking, making sounds, listening….
Schhh.Sciuó
Lia Mazzari + Caroline Profanter
Composers and performers Lia Mazzari and Caroline Profanter create a site-specific work in which the river is the source of a multi-channel instrumentarium that uses analog and digital methods to capture the complex properties of its sound texture. They develop a collaborative score that is realized in harmony with the environment and with a series of on-site actions.
Water playing Water
Amedeo Bonini
Designer Amedeo Bonini creates a custom-built xylophone that can be made to sound by the participants adding water to a series of glass jars. The power and energy of the water then animates extensions that cause the glass vessels to vibrate.
The stone architects
Riccardo Favaro
The caddis fly is an indicator of healthy waters, it builds its shells from twigs, sand, aquatic plants and stones and can be seen in small tubes in the rivers Talfer and Eisack. The entomologist Riccardo Favaro regularly researches the condition and quality of the water in the rivers around Bolzano. He will impart his knowledge about these very special aquatic creatures to curious residents during a workshop.
Rhythm of the Rivers
Christian Faubel
The interdisciplinary scientist and artist Christian Faubel works at the interface of autonomous systems, neuroscience and design. He is particularly interested in how technology and nature interact in new and interesting ways, and which rhythms are technological and which are natural. In Bolzano, on the banks of the Eisack River, he builds a wooden structure out of sticks and creates a clay sculpture that he combines and activates with the power of water and electronic elements.
An event in the context of
FLUX – River interventions and explorations
Curation
Angelika Burtscher, Daniele Lupo