FLUX - River interventions and explorations
Interdisciplinary walks, workshops, performances and temporary interventions in the public river space
FLUX is a two-year project in which Lungomare will explore the riverscapes of Bolzano in collaboration with artists, architects, researchers, and city residents. Public formats throughout the year will reveal the undiscovered potential of the urban river landscape, with the aim of stimulating a joint production of desires.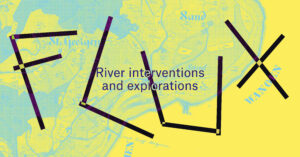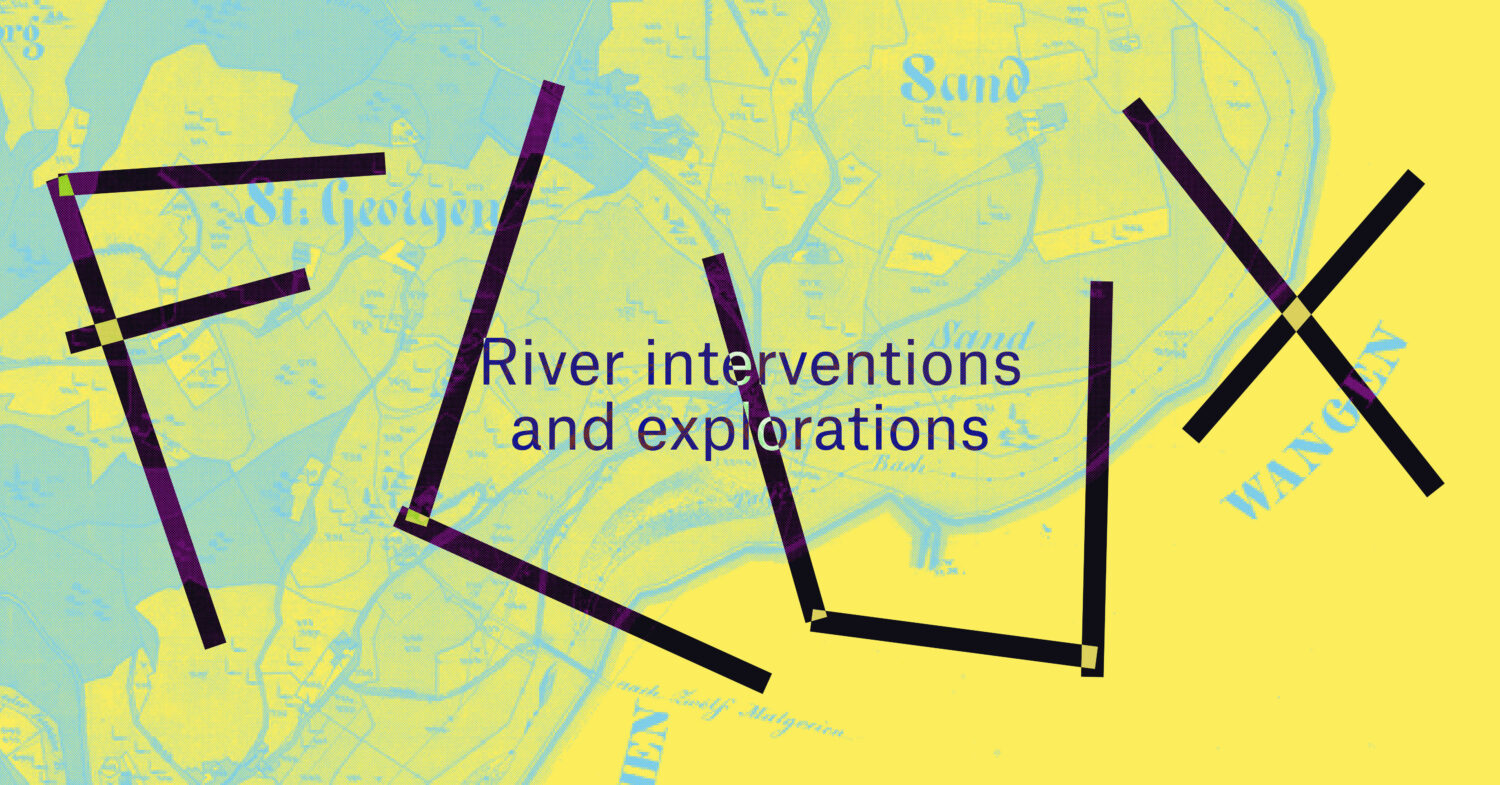 During the FLUX project, Lungomare will be working with the undiscovered potential of the riverscapes through a cross-disciplinary and participatory approach including a public programme of workshops, conversations, walks, performances, and temporary interventions along the urban river-space. As an organisation, Lungomare initiates processes between interest groups, activities, spaces, users, and institutional planning, to stimulate the collective production of reflections and wishes through public debates and "action" in urban space. Through various projects and cultural practices, people and places will be connected, attention being drawn to social changes in this very specific urban space, with reference to the present as well to the larger historical context of the city.
During 2022, Lungomare aspires to change the perception of the river landscape in Bolzano, reveal its potential and develop a variety of visions for its use. This multi-layered exploration process aims to catalyse diverse needs and ideas, that will then be translated into temporary interventions during the following year (2023) in order to create new temporary access points and community spaces along the rivers.
In 2022 Johanna Dehio + Johanna Padge, Futurefarmers, Herwig Turk and Sööt/Zeyringer will artistically examine and reinterpret the river space of Bolzano from different perspectives. The photographers Claudia Corrent and Anna Michelotti accompany the project photographically.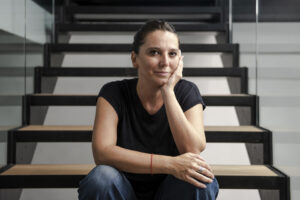 Claudia Corrent
Claudia Corrent (Bolzano 1980, lives and works between Bolzano and Venice) studied Modern Philosophy, graduating with a thesis on the relationship between philosophy and landscape photography. Since 2013 she has been a member of the artistic advisory board of Foto Forum (Bolzano) and Weigh Station (Bolzano). In 2015 she won an artist residency at Camera in Turin and attended a visual arts masterclass at Fabrica. In 2018 she was a finalist at Premio Fabbri and in 2019 she won the Autonomous Province of Bolzano Women Artist Award, the Riaperture Prize, the Capalbiofotofestival and was a finalist for the Combat Prize all in the same year. She teaches photography and designs photographic projects for museums (Mart, Fondazione Sandretto Re Rebaudengo, Festival della Mente di Sarzana, Scuola internazionale di grafica di Venezia). Her photographs have been published in various newspapers and magazines, including Repubblica, Der Spiegel, Art, Courrier International and Die Zeit. She focuses on landscape, private image collections and the collective imagination.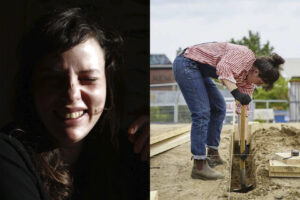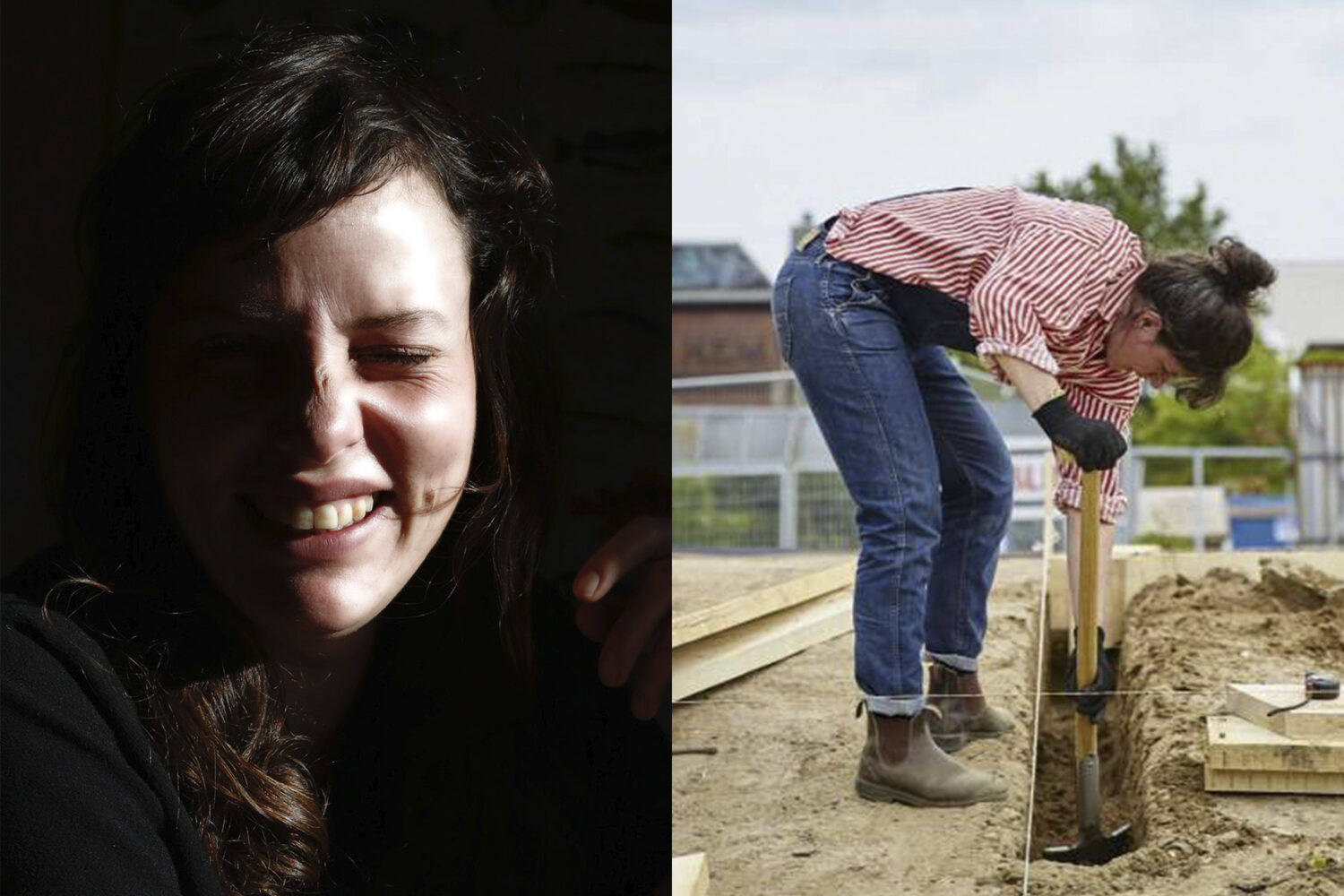 Johanna Dehio + Johanna Padge
Johanna Dehio is a german designer living and working in Berlin. With a background as product designer, she works in different constellations on applied research and design projects in social and cultural context. Based on a study of different aspects of improvisation which are consistently serving as an impulse and inspiration, her work is concerned with the substance of relationships between people and objects/space. Throughout different collaborative projects, she developed a metaphor of the kitchen as a reference for cultural processes, approaching contextual questions through exemplary practical or sensual experiences. Johanna Dehio is teaching at University of the Arts Berlin, Free University Bolzano and HfbK Hamburg and holding interdisciplinary workshops and lectures.
Johanna Padge studied design and art in Halle and Hamburg. She is a master carpenter and has worked in the crafts and in educational projects in France, Germany, Mali and Mozambique. As a designer she deals with the topics of participatory design, participation and urban planning. Her work takes shape in designed spaces, exhibitions, publications, archives, workshops and conversations. Her interest here is in both social and built architecture, which she understands as processual.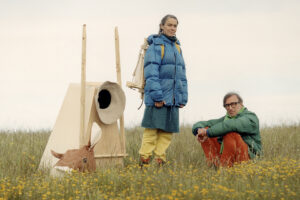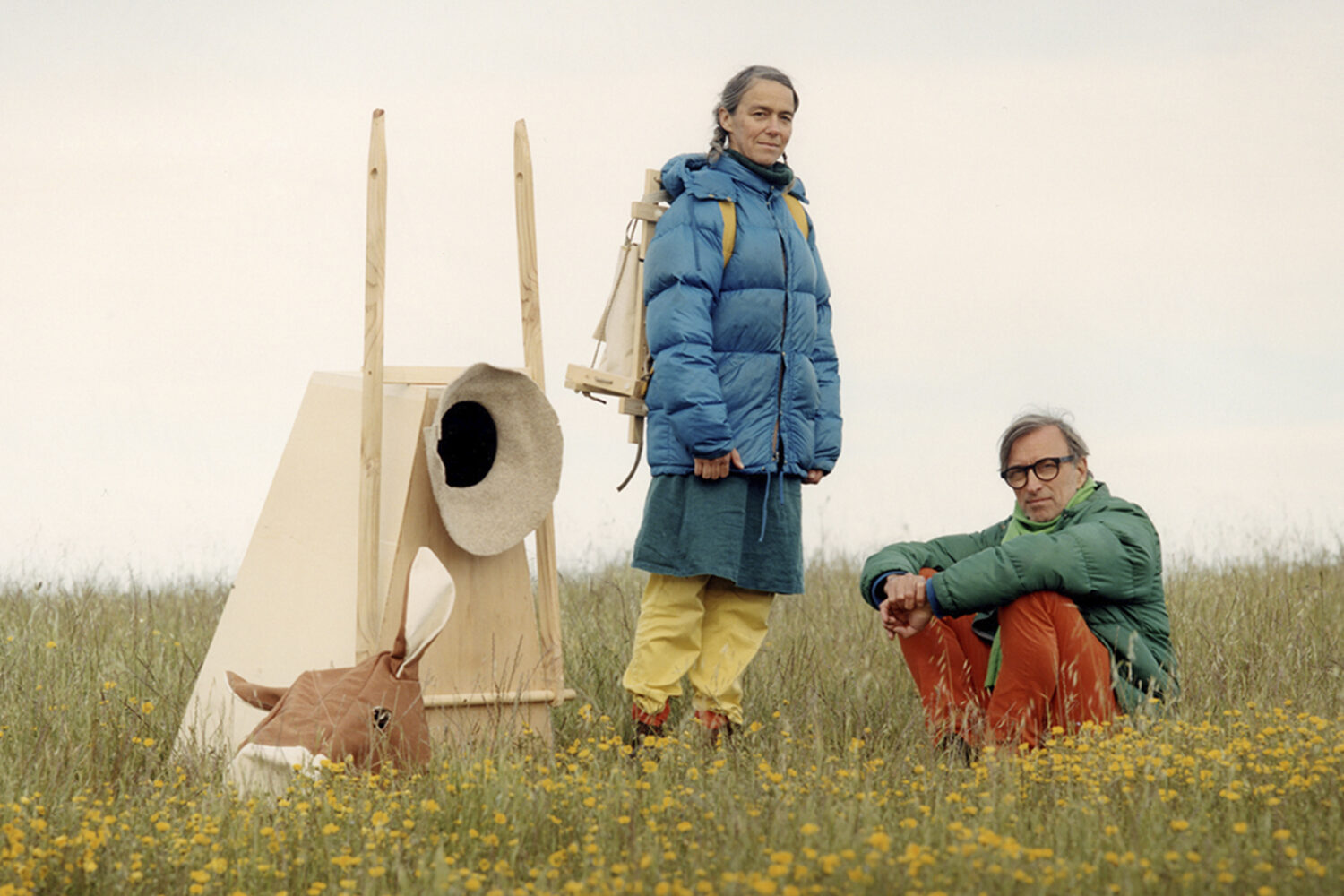 Futurefarmers
Futurefarmers is an international group of artists, architects, anthropologists and farmers with a common interest in creating frameworks of participation that recalibrate our cultural compass. They work in contexts where intricate social structures are intertwined with city infrastructure and the complexities of collective memories embedded in (and around) a site. Through processes of participatory research, critical reflection and sustained public programming, hidden potentials held within these scenographies can emerge. The process of negotiation between diverse groups of people and across cultures is seminal in grounding this work and the communities that co-create them. Futurefarmers often creates relational sculptures that provide playful entry points and "tools" for participants to gain insight into deeper fields of inquiry – not only to imagine, but to participate in and initiate change in the places we live. These "tools" or sculptural props form a visual and material language that connects to a very immaterial, relational practice.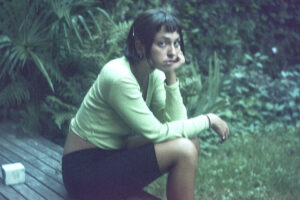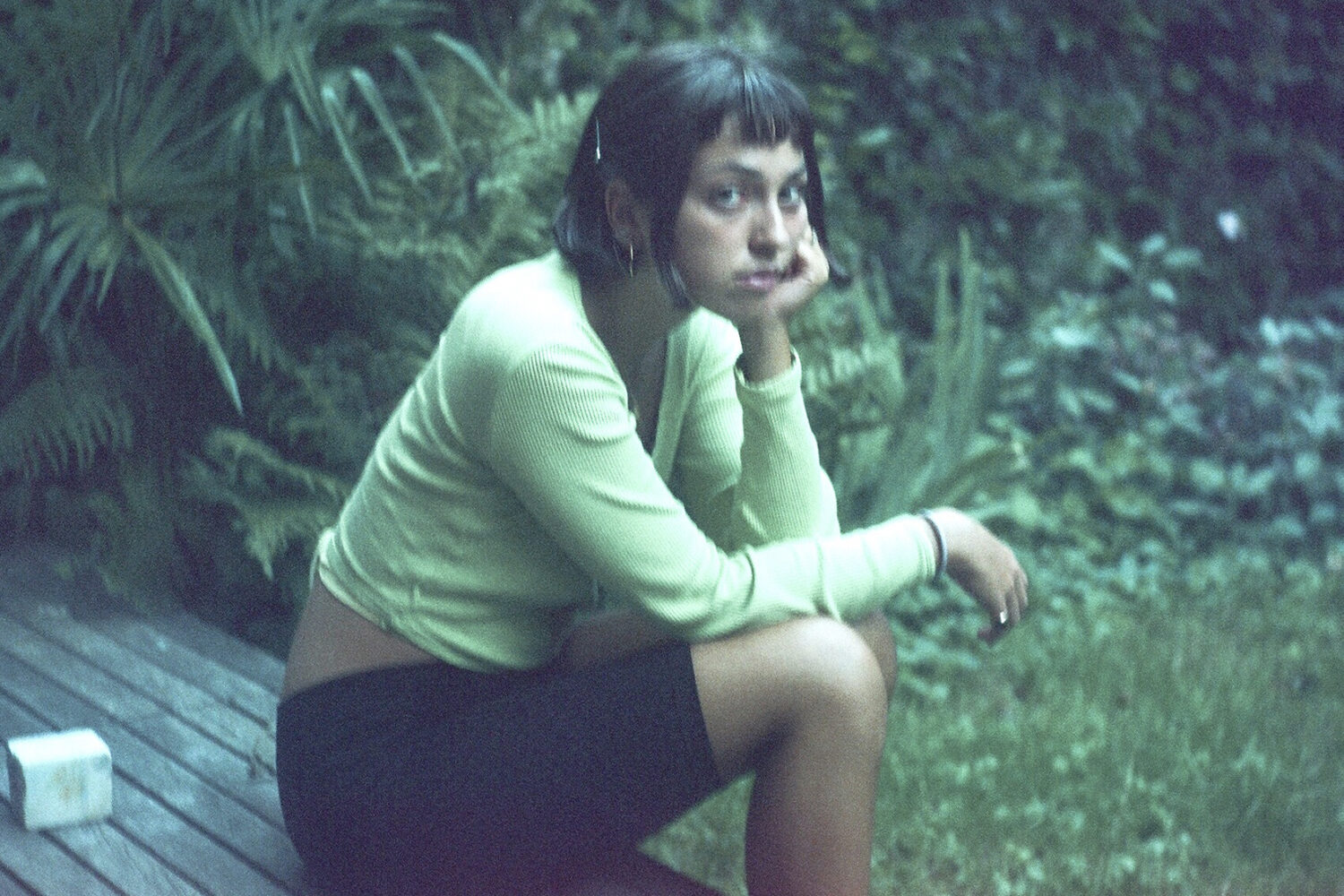 Anna Michelotti
Anie Maki / Anna Michelotti (1998, Bolzano) is a Photographer. Her work often focuses on memory and people. She loves to listen and is interested in psychological narratives and stories, in the environment and reality around her, observing relationships, individualities and the connection between past and present.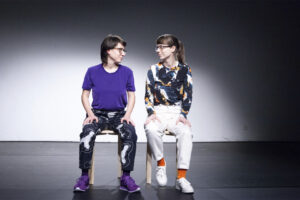 Sööt/Zeyringer
Under the name Sööt/Zeyringer, artists Tiina Sööt and Dorothea Zeyringer operate at the interface between visual arts, dance, and theatre. Their performances address personal and sociologically relevant issues in ways that are both poetic and humorous. In their most recent works, they explored female anger and documented the forgotten history of female slapstick comedians.
Tiina Sööt works in Bucharest, Vienna and Tallinn. She received her master's degree in Performative Arts at Estonian Academy of Arts and studied at the Academy of Fine Arts Vienna. Besides the work of Sööt/Zeyringer she isdeveloping a documentary performance practice together with dramaturg Aet Kuusik, focusing on feminism, gender and sexuality.
Dorothea Zeyringer lives and works in Vienna. She completed her studies at the Academy of Fine Arts Vienna and studied at the HZT Berlin. She received a danceWEB scholarship from ImPulsTanz in 2017, as well as a BKA scholarship and the ArtStart-Studio scholarship in 2018. She worked as an artistic assistance for Michikazu Matsune and taught at the Academy of Fine Arts Vienna on performance and research. As part of Sööt/Zeyringer her artistic practice oscillates between visual arts, choreography and language.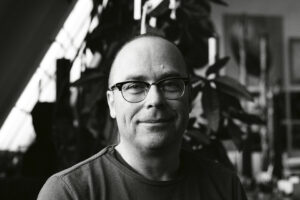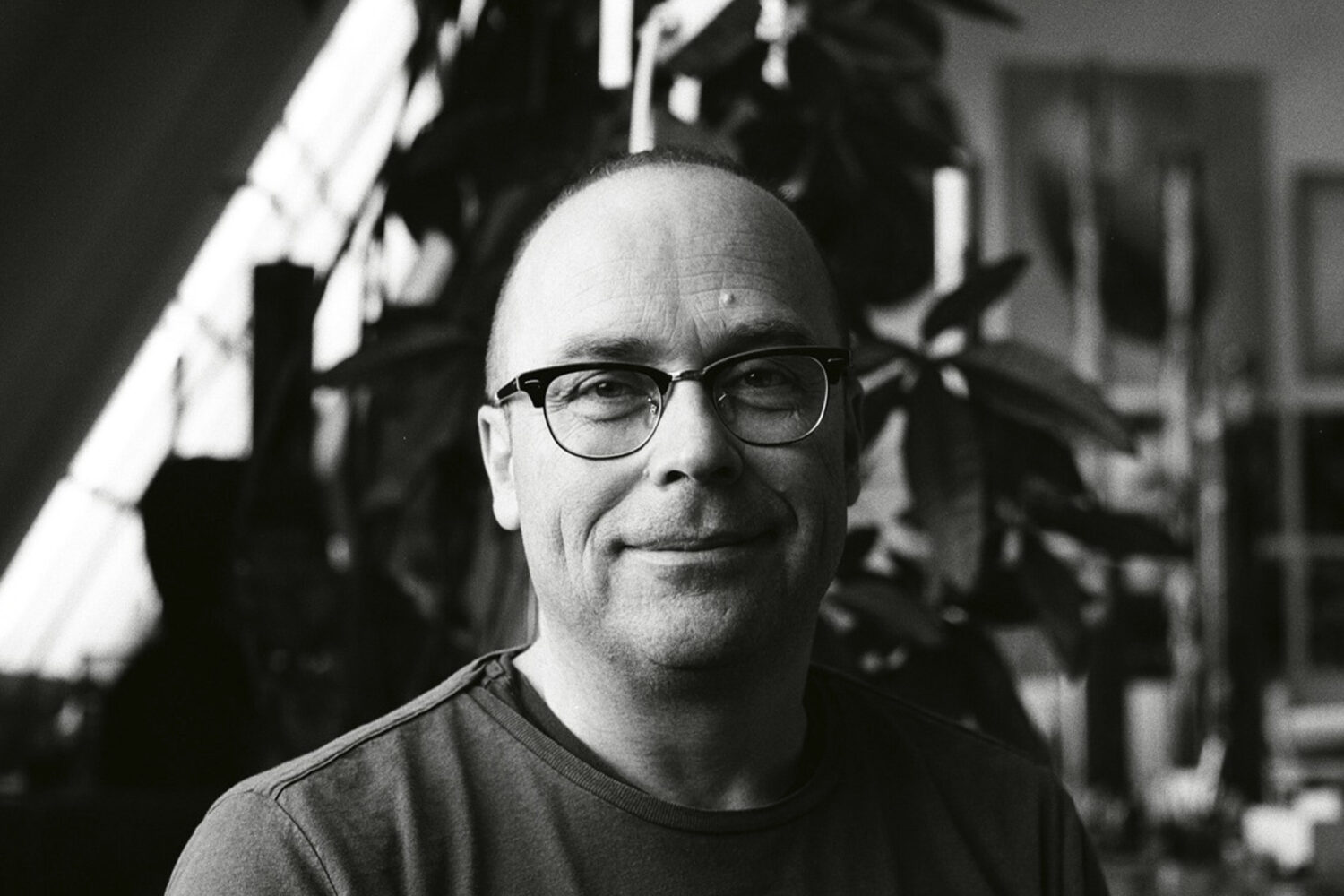 Herwig Turk
Herwig Turk lives and works in Vienna and Lisbon. His projects create intersections between art, technology and science. From 2010 to 2013 he was "Artist in Residence" at the IMM (Instituto da Medicina Molecular), Lisbon. From 2003 to 2009, Turk collaborated with Paulo Pereira, head of the ophthalmology department at IBILI (Institute for Biomedical Imaging and Life Sciences, Coimbra). In recent years, his work has been shown at the MMKK Museum Moderner Kunst Kärnten in Klagenfurt, the MAK Museum für angewandte Kunst in Vienna, the Seoul Museum of Art in South Korea, the Neues Museum Weserburg in Bremen, the TESLA Labor für Medienkunst in Berlin, the Galerie Georg Kargl in Vienna and the Transmediale in Berlin, among others. Since 2014 he has been teaching as a senior artist in the Social Design Department at the University of Applied Arts in Vienna.
FLUX FRAGMENTS - A collection of images and texts in the space of Lungomare
A collection of images and texts in the space of Lungomare FLUX FRAGMENTS shows observations and visions made by artists and architects around the river landscapes in Bolzano. The contributions observe everyday life around the river space, tell of hidden places and creatures, and critically examine inclusions and exclusions in the public urban spaces. Some of the contributions were created especially for the FLUX project, others are archival works by artists and architects that we would like to show as suggestions and impulses for further reflection within the framework of FLUX FRAGMENTS. In addition, FLUX FRAGMENTS shows historical images and city maps from municipal archives, film documentations by local filmmakers and invites visitors to answer questions about their relation, memories and experiences with the rivers. A growing archive of images, text and sound tells the story of the city's river space from the present to the future. FLUX FRAGMENTS accompanies the two-year project with new stories, images and text fragments, which we present in the various COLLECTIONS.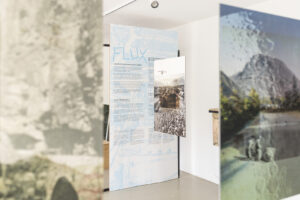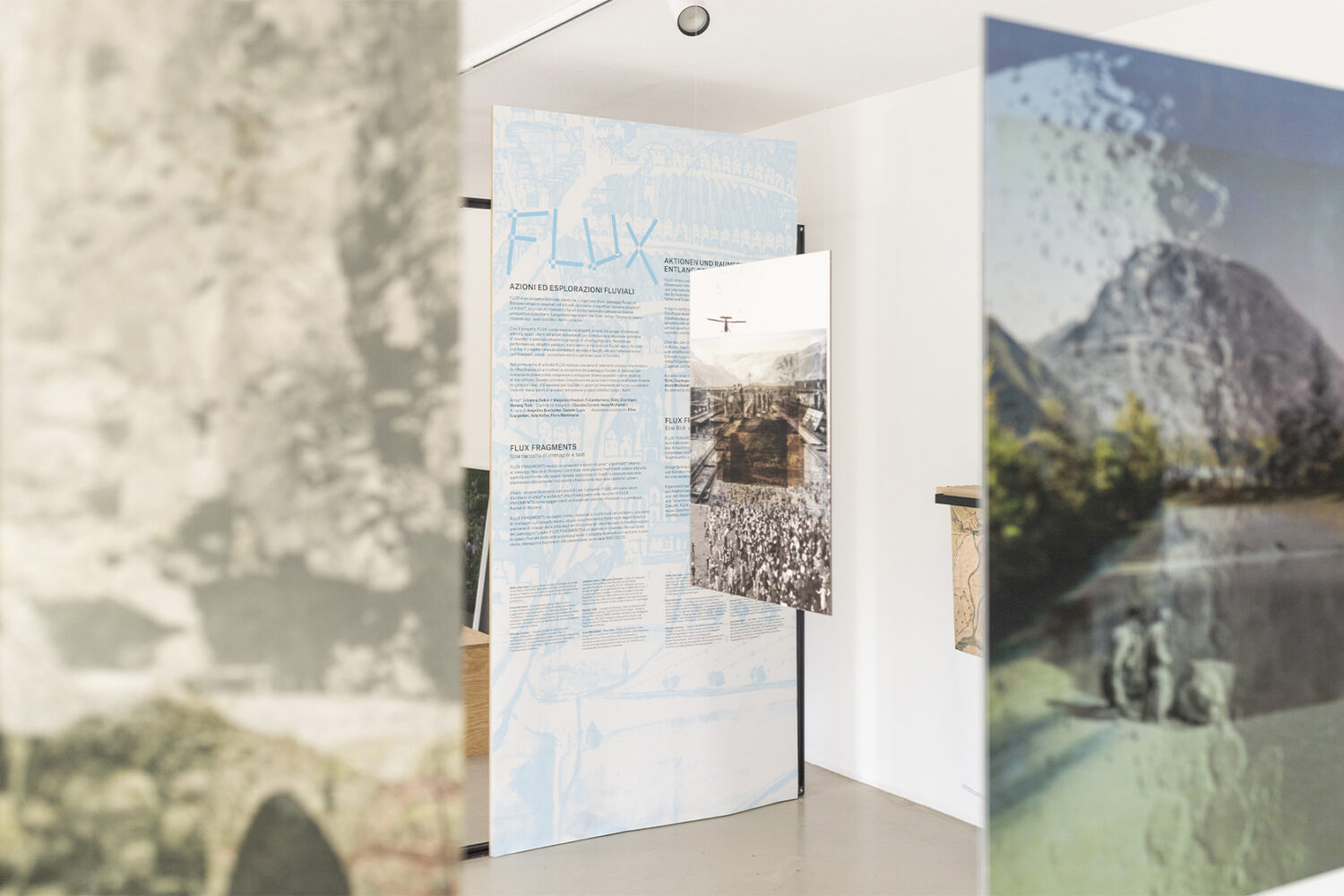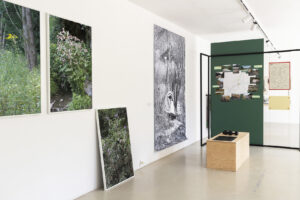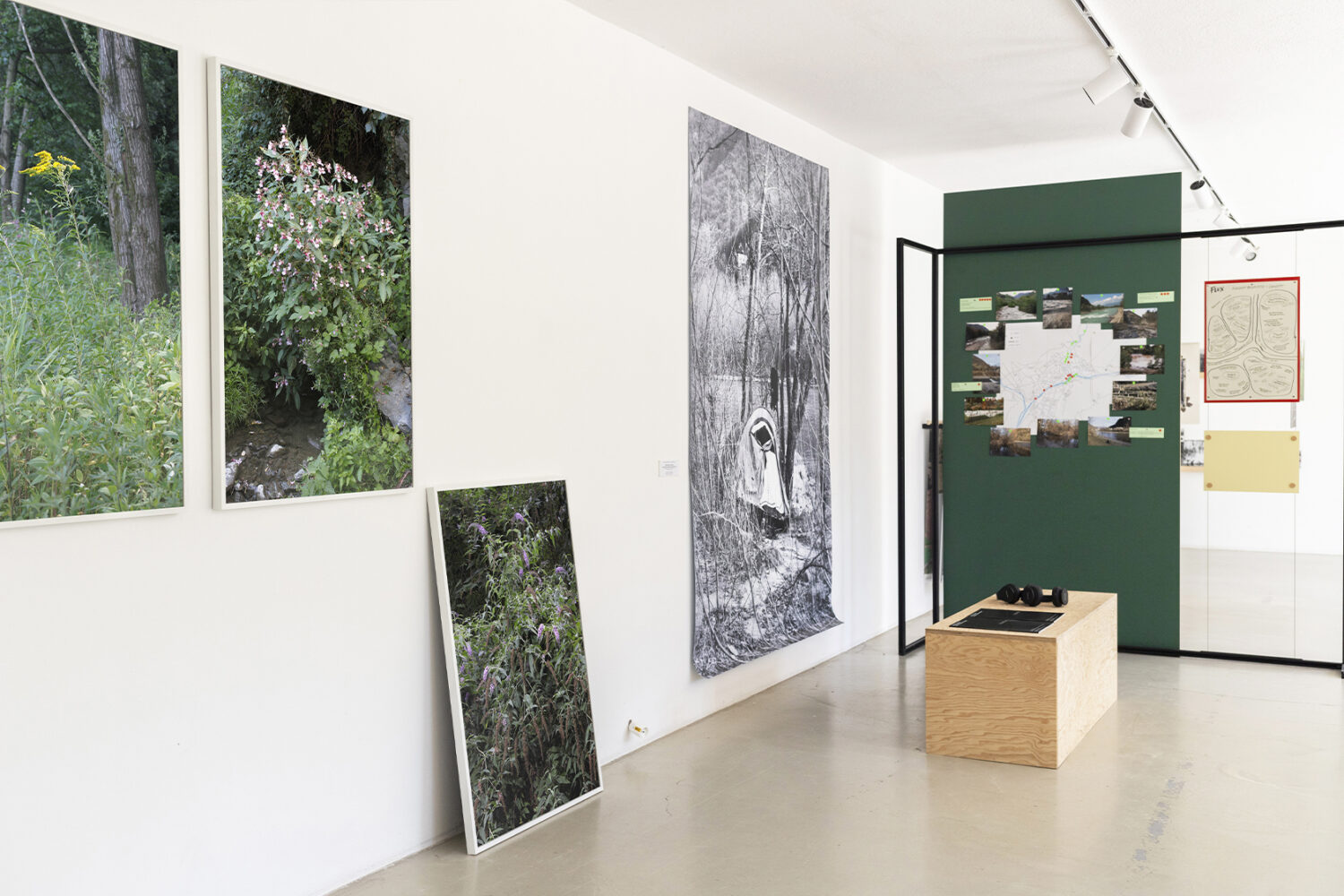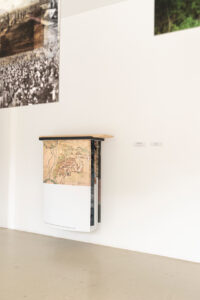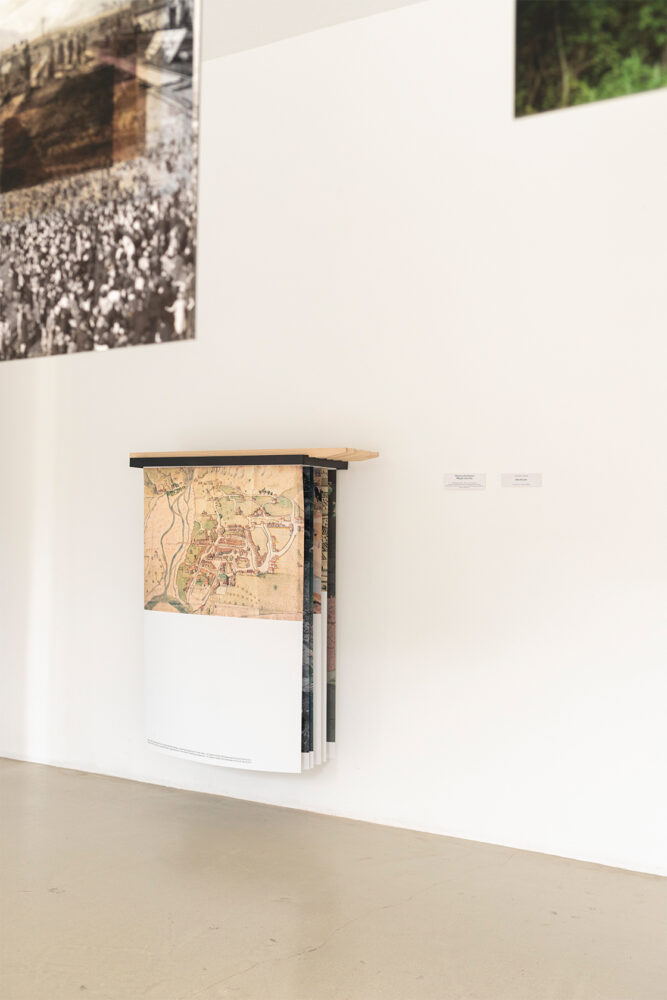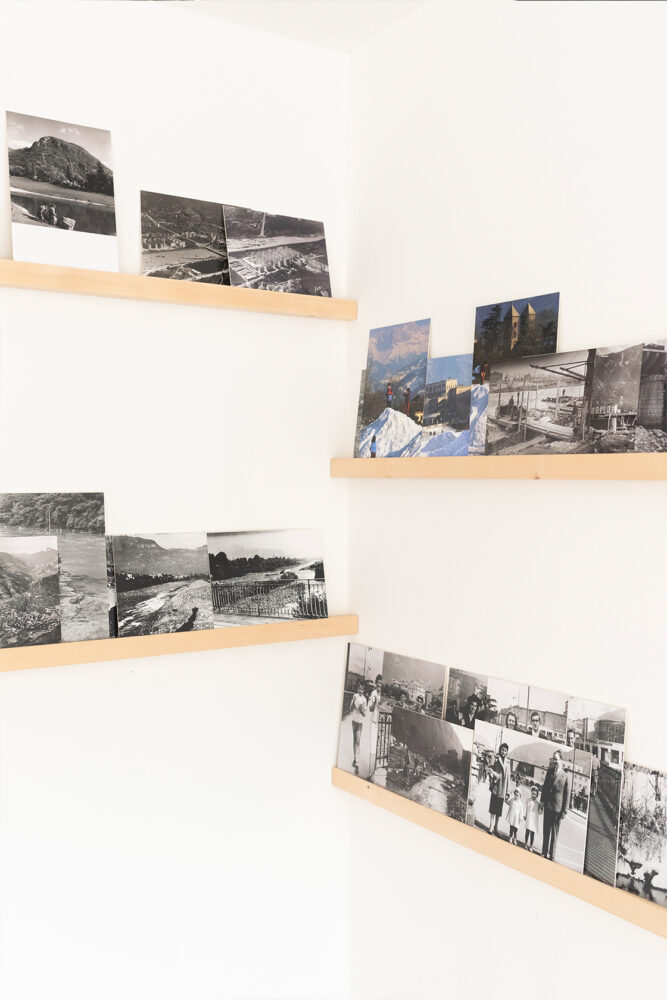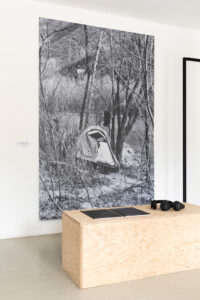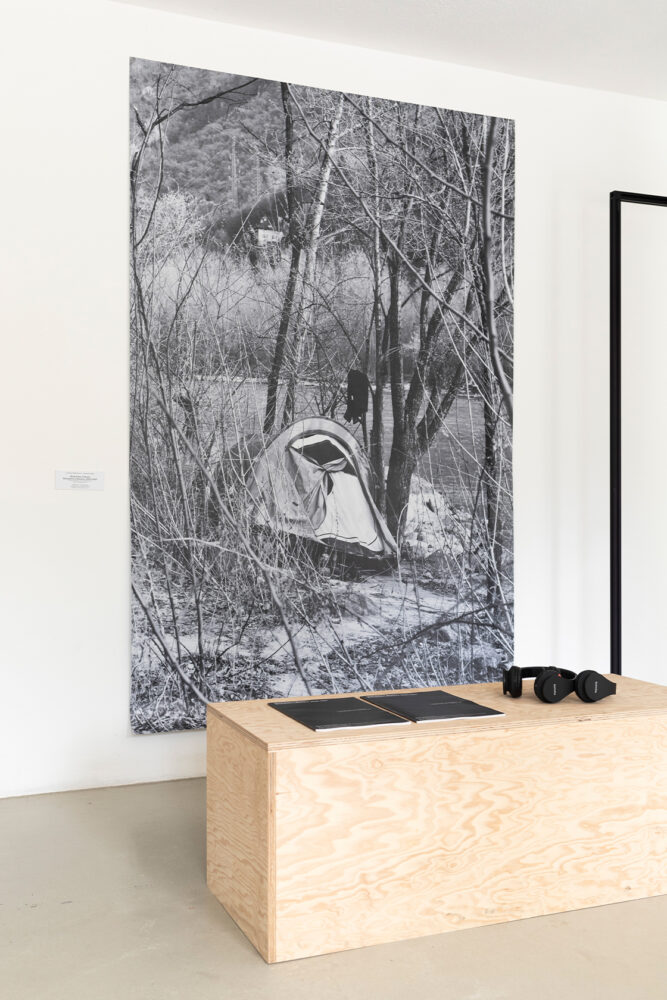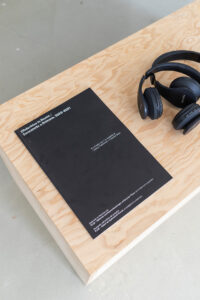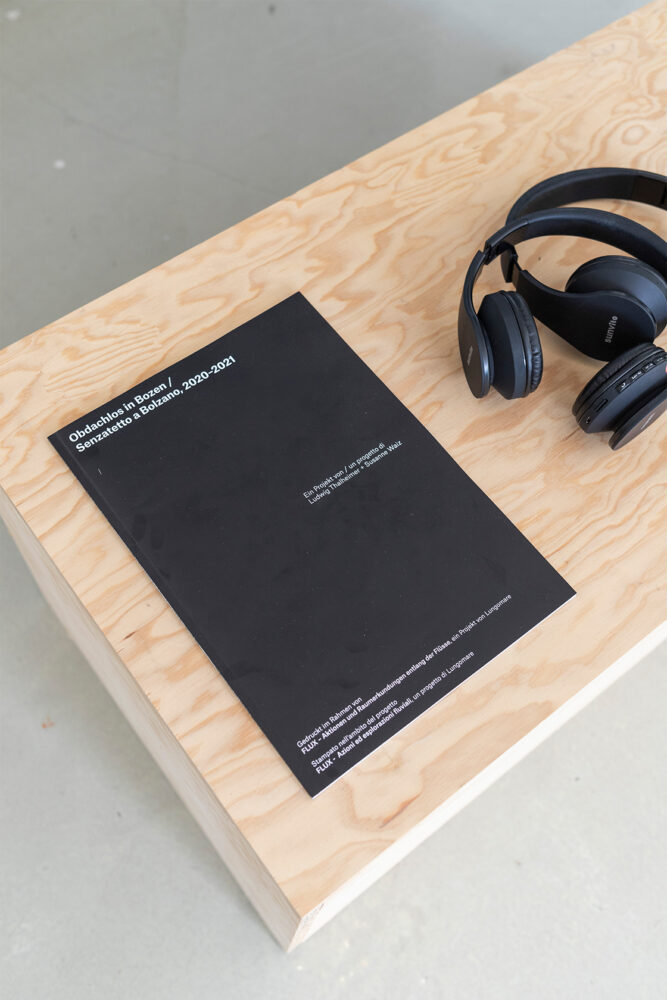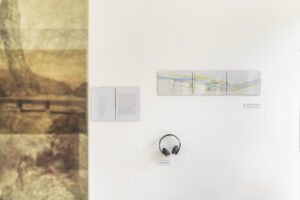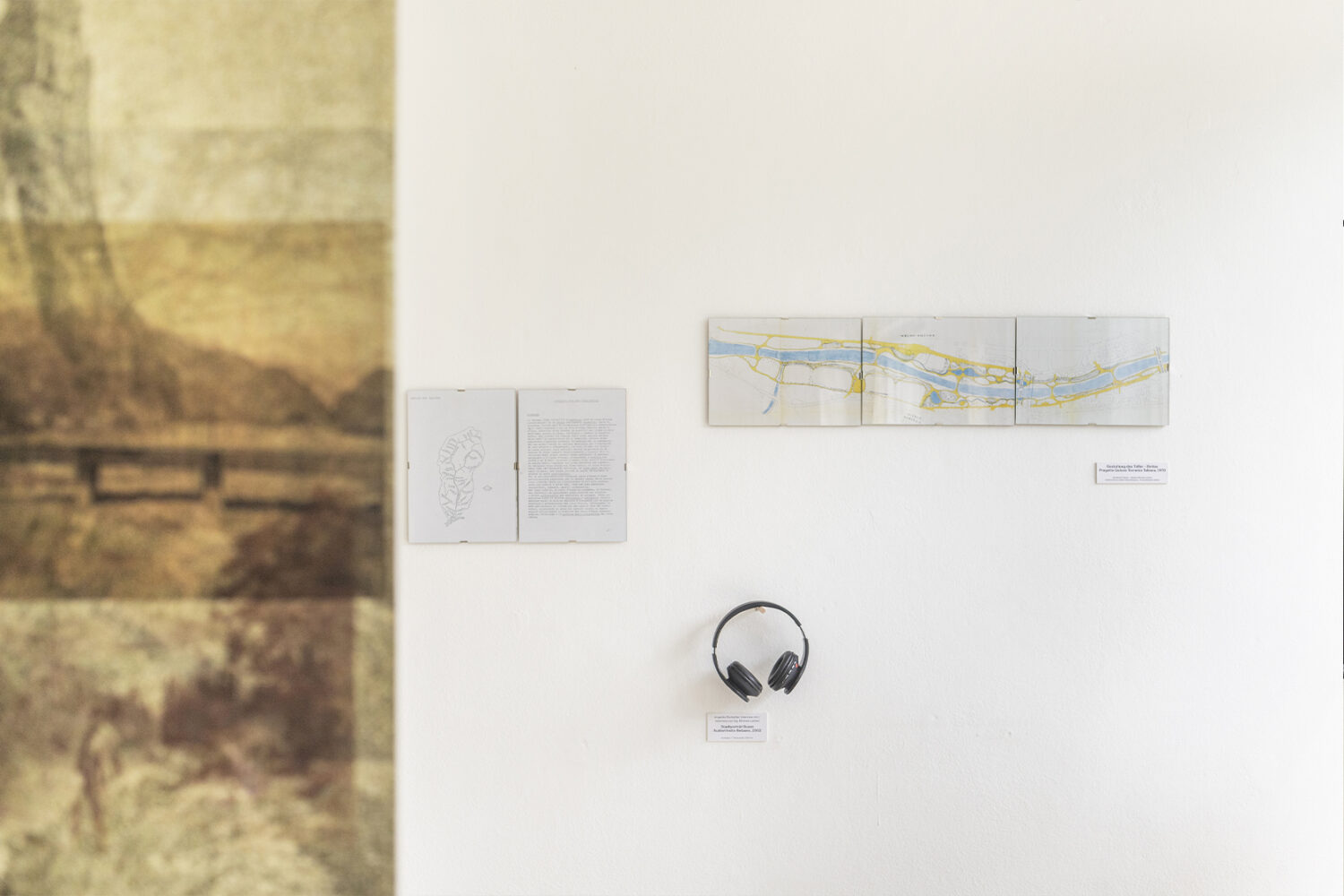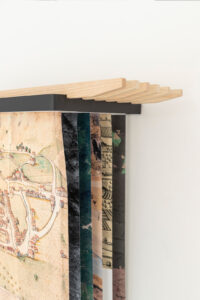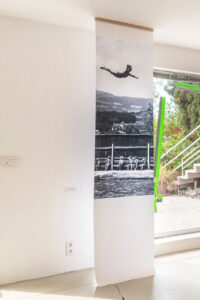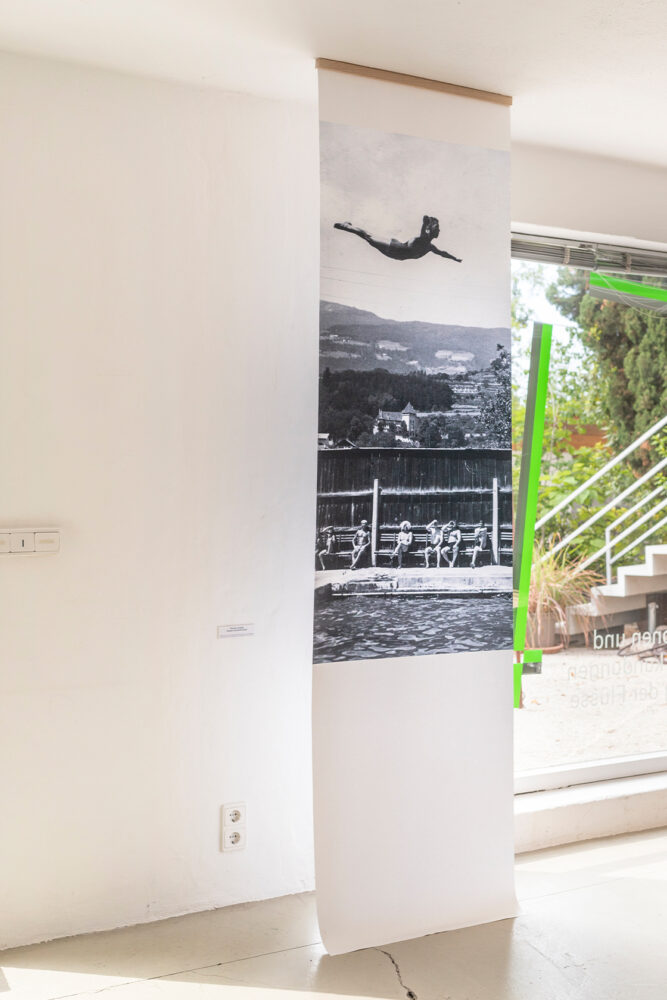 FLUX FRAGMENTS, COLLECTION I
with Claudia Corrent, Karl Unterfrauner, Ludwig Thalheimer + Susanne Waiz
17.05. – 30.09.2022
In the context of FLUX FRAGMENTS, COLLECTION I, Lungomare presents the first photographic collection by Claudia Corrent created for FLUX. In the photo series "Oltrefiume", the photographer superimposes image fragments, historical city views, snapshots of the past and present and thus interweaves memory and future to sketch new imaginary worlds for the river space. Visible and invisible layers tell of fears and dreams, of non-human creatures that claim spaces for themselves, and of people who continuously change spaces with their actions. Claudia Corrent's work describes how lived memory and the wish production of today are closely interwoven when we want to shape and change cities.
COLLECTION I also features the photo and sound work "Homeless in Bolzano" by Ludwig Thalheimer and Susanne Waiz. Ludwig Thalheimer's photos show what we normally don't see, even though it happens right on our doorstep: people who are forced to live in inhumane conditions, who have also lost their place in society while fleeing. But homelessness is worldwide. In Europe and in a city like Vienna, which is known for its municipal social housing, homelessness takes on frightening forms. Susanne Waiz combines the voices of people who are professionally involved with homelessness into a fictional dialogue.
The photographic work "Neophytes" by Karl Unterfrauner shows three plants along the river Talfer that have settled along the river consciously or accidentally with the help of humans. Together with the researcher and biologist Georg Niedrist (Institute for Alpine Environment, Eurac Research), in 2010 the artist researched these and very many other "immigrant" plants. They came across 2,758 species, about 15% of which have only recently settled in the Alpine habitat. The photographic work shows the various plant species in their natural environment in the Eisack Valley along the Brenner motorway and the Talfer River.
Place
Bolzano
Curation
Angelika Burtscher, Daniele Lupo
Team
Elisa Cappellari, Chiara Cesaretti, Linsey Dolleman, Ada Keller, Flora Mammana
With the support of
Provincia Autonoma di Bolzano, Dipartimento Cultura; Ministerio Austriaco di Cultura Milano; Comune di Bolzano - Uffico Cultura; Fondazione Cassa di Risparmio di Bolzano