Ex-Situ 
Compatible with life. Plants to rethink the relationship with the earth in Lubumbashi (DR Congo)
As part of the 7th Lubumbashi Biennial in the Democratic Republic of Congo, artist Luigi Coppola presented Ex-Situ, a project on rethinking the relationship with the earth, both from the point of view of humans and plants. Lungomare designed a 12-page free-press magazine, distributed during the Biennial, in which 12 plants and their relationship and compatibility with human life are illustrated and described.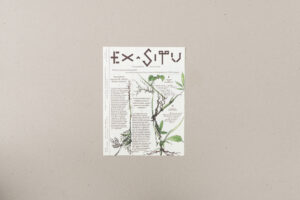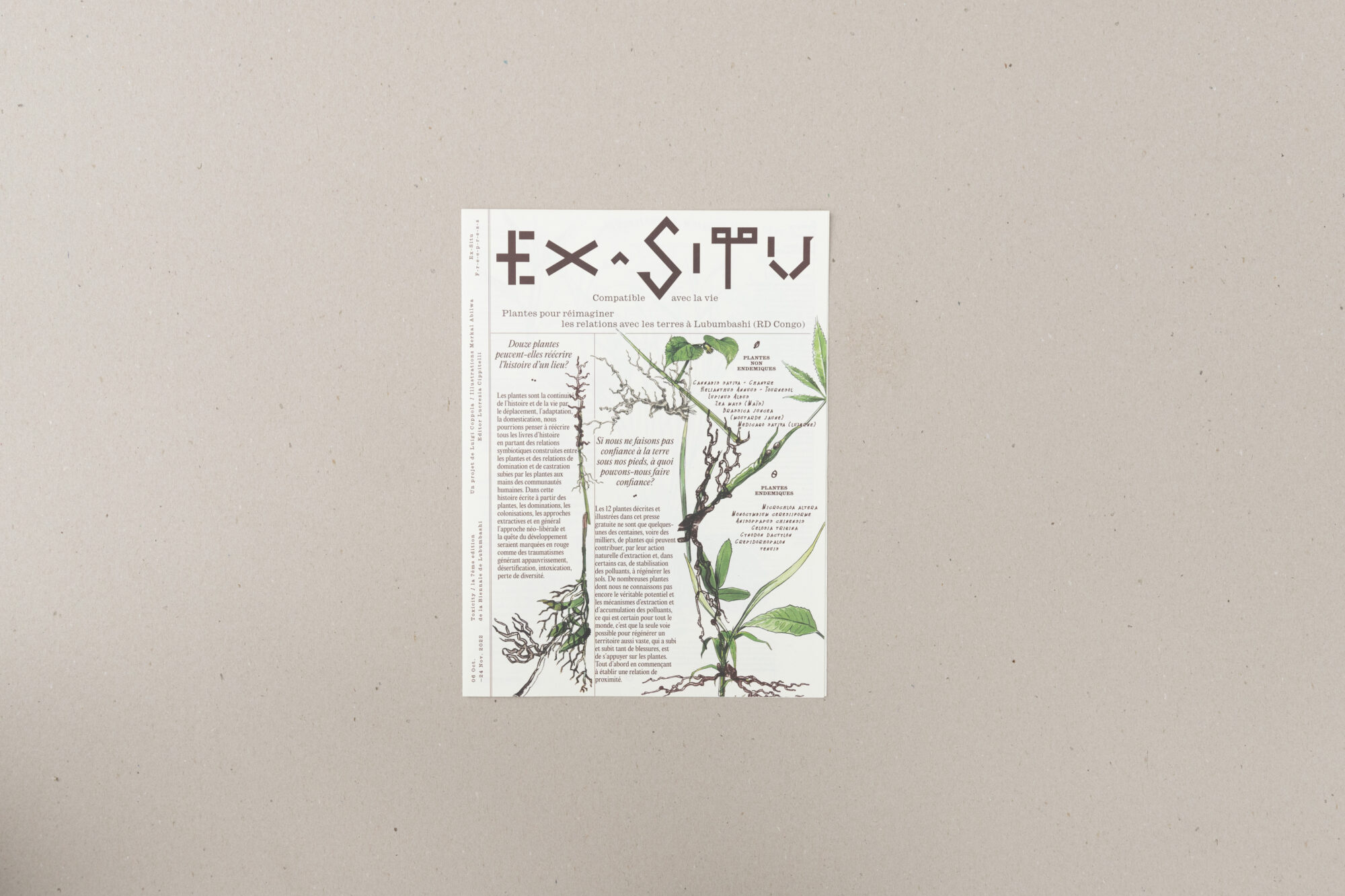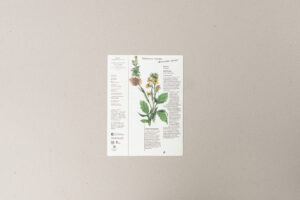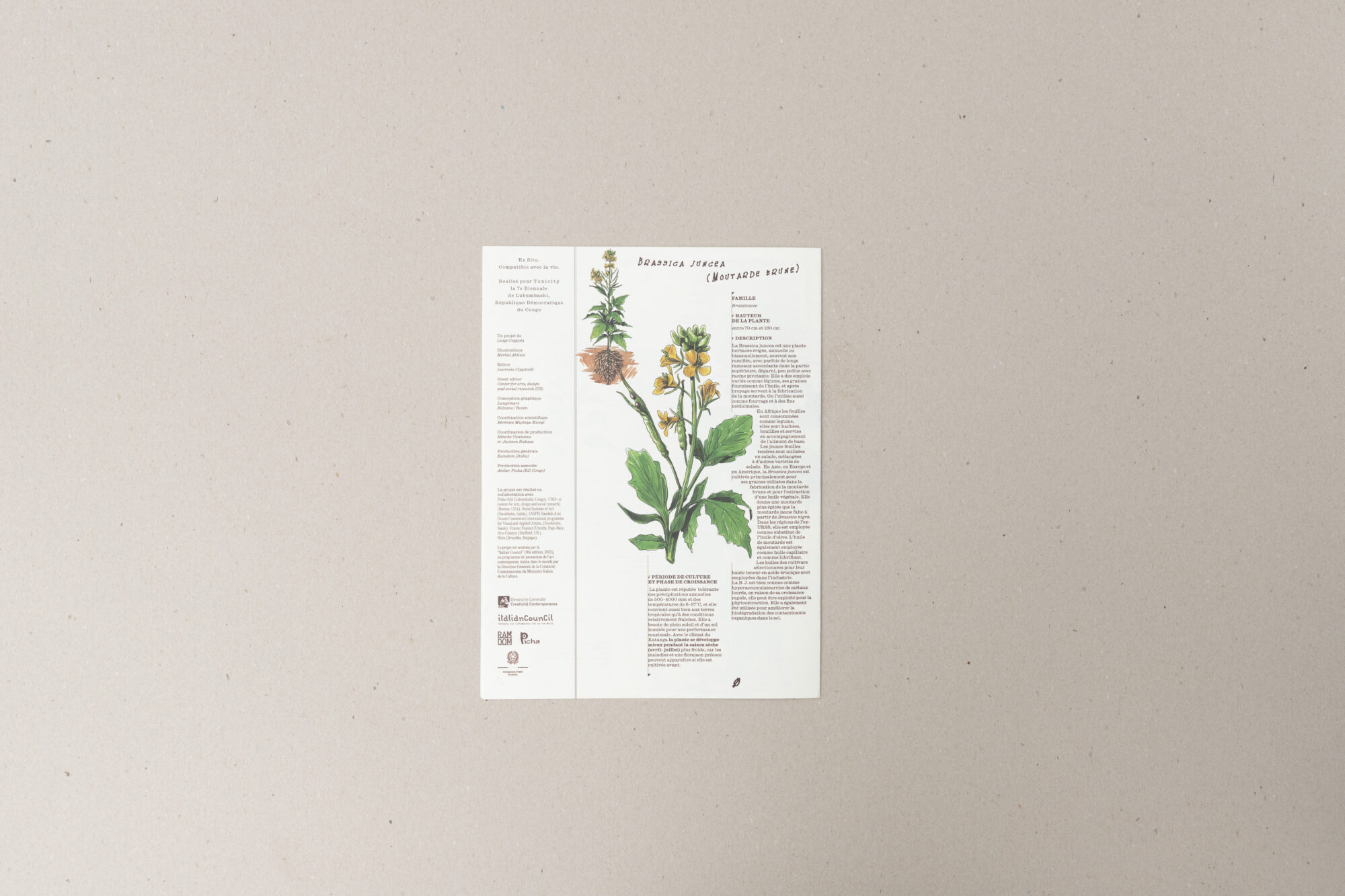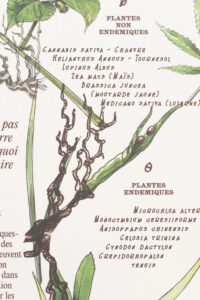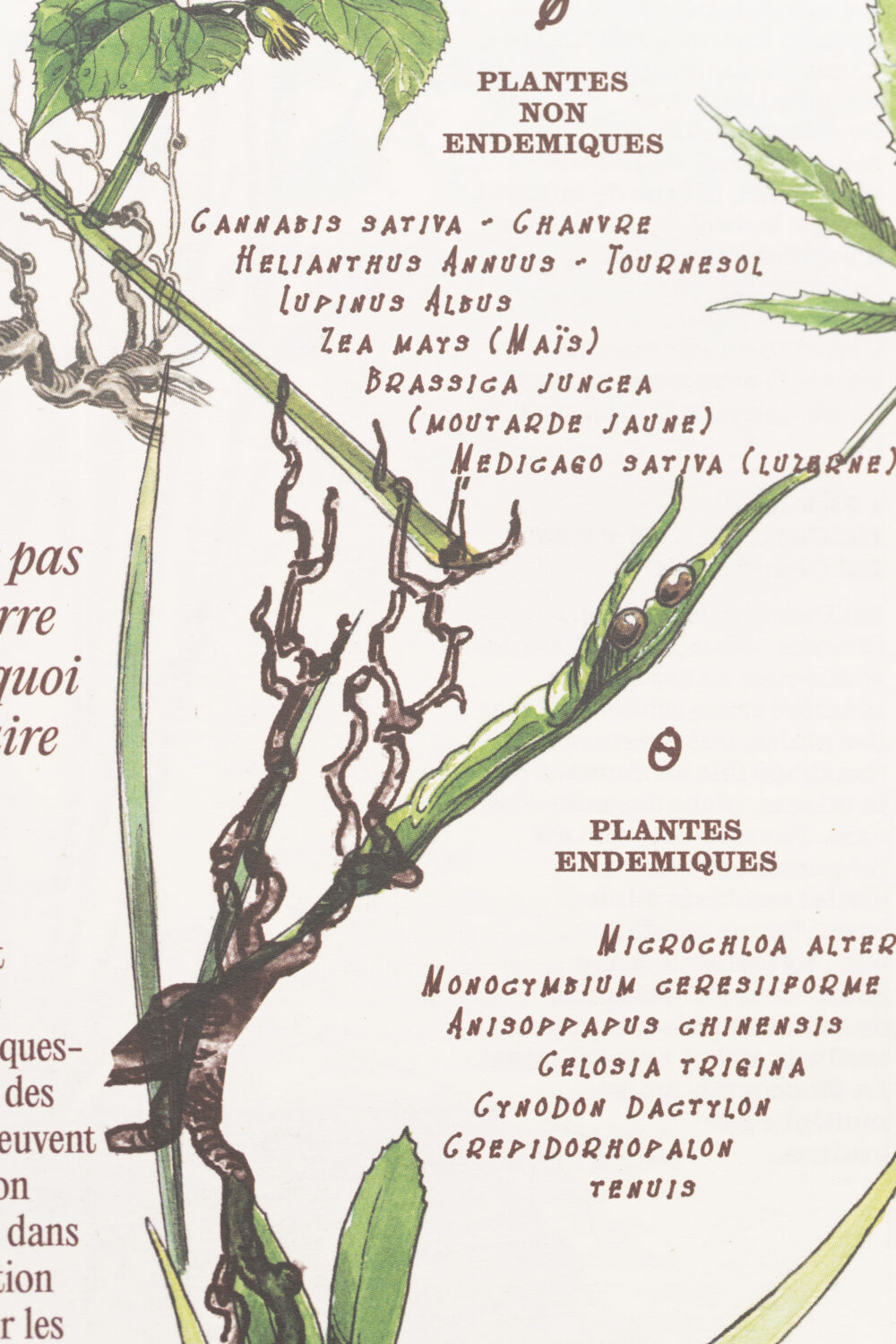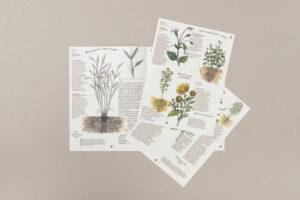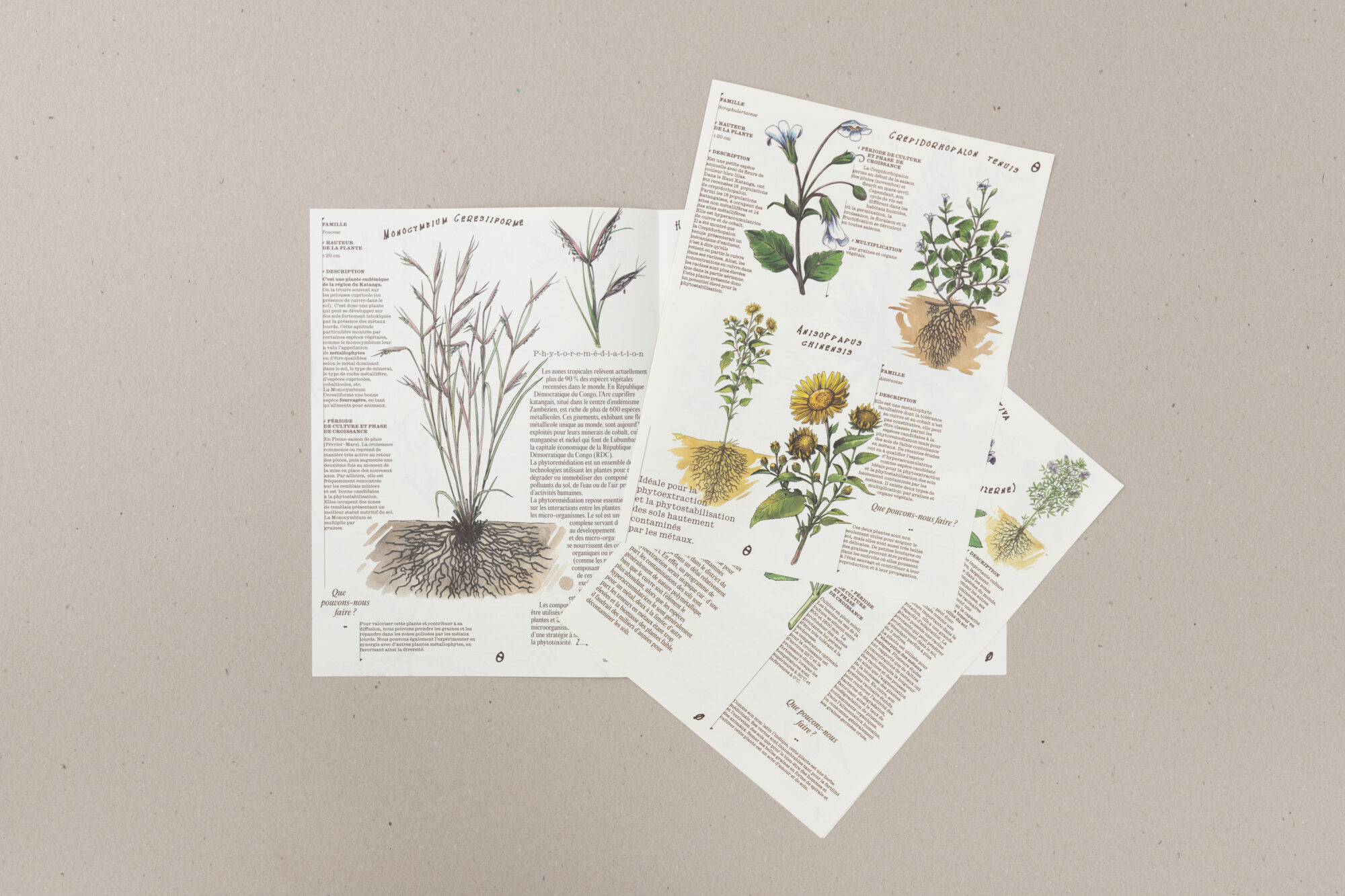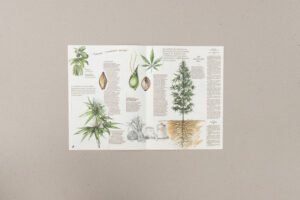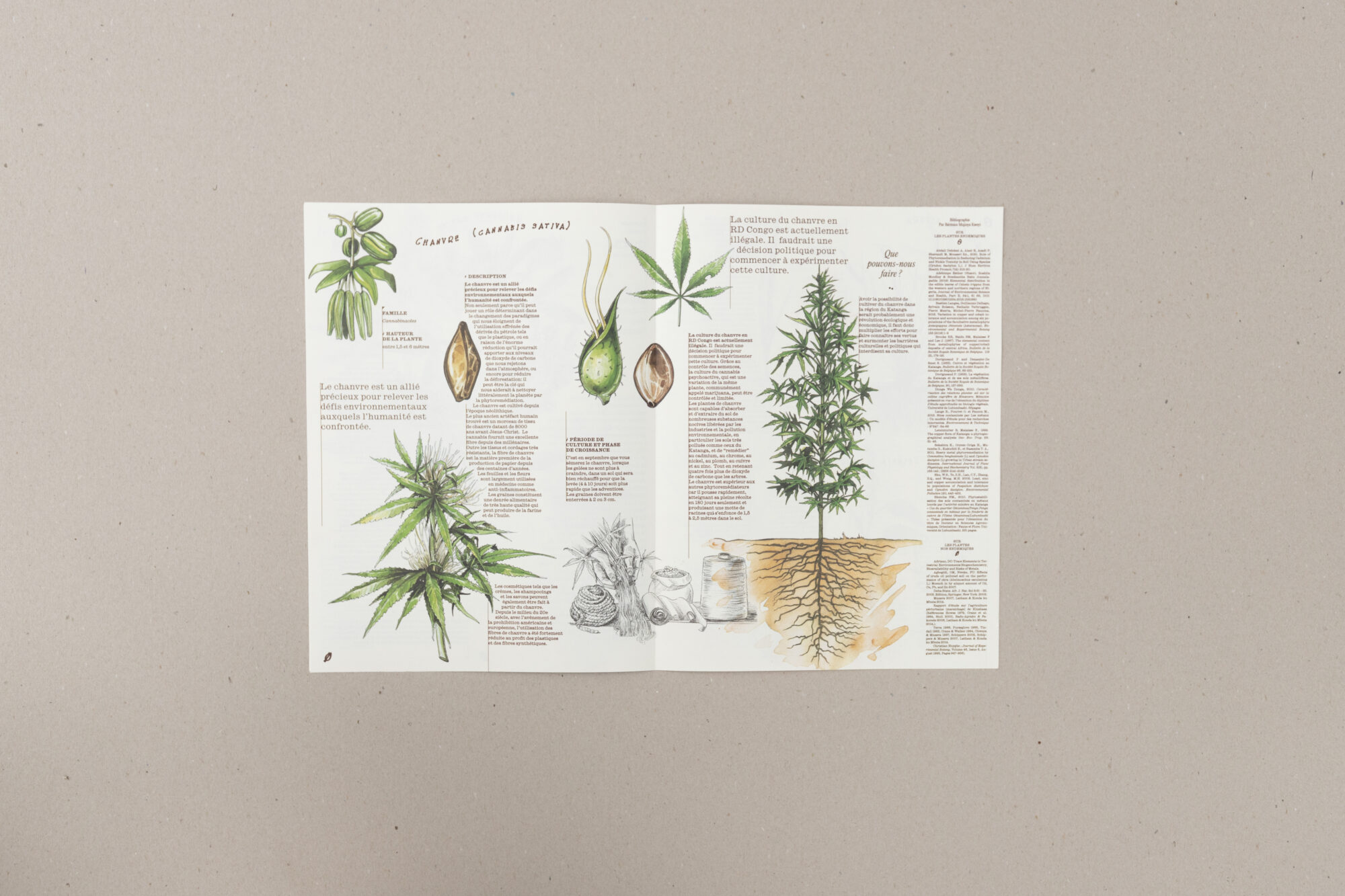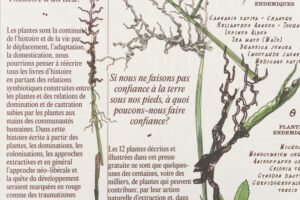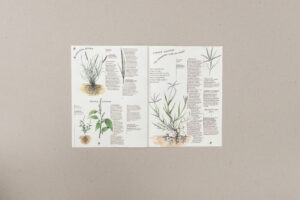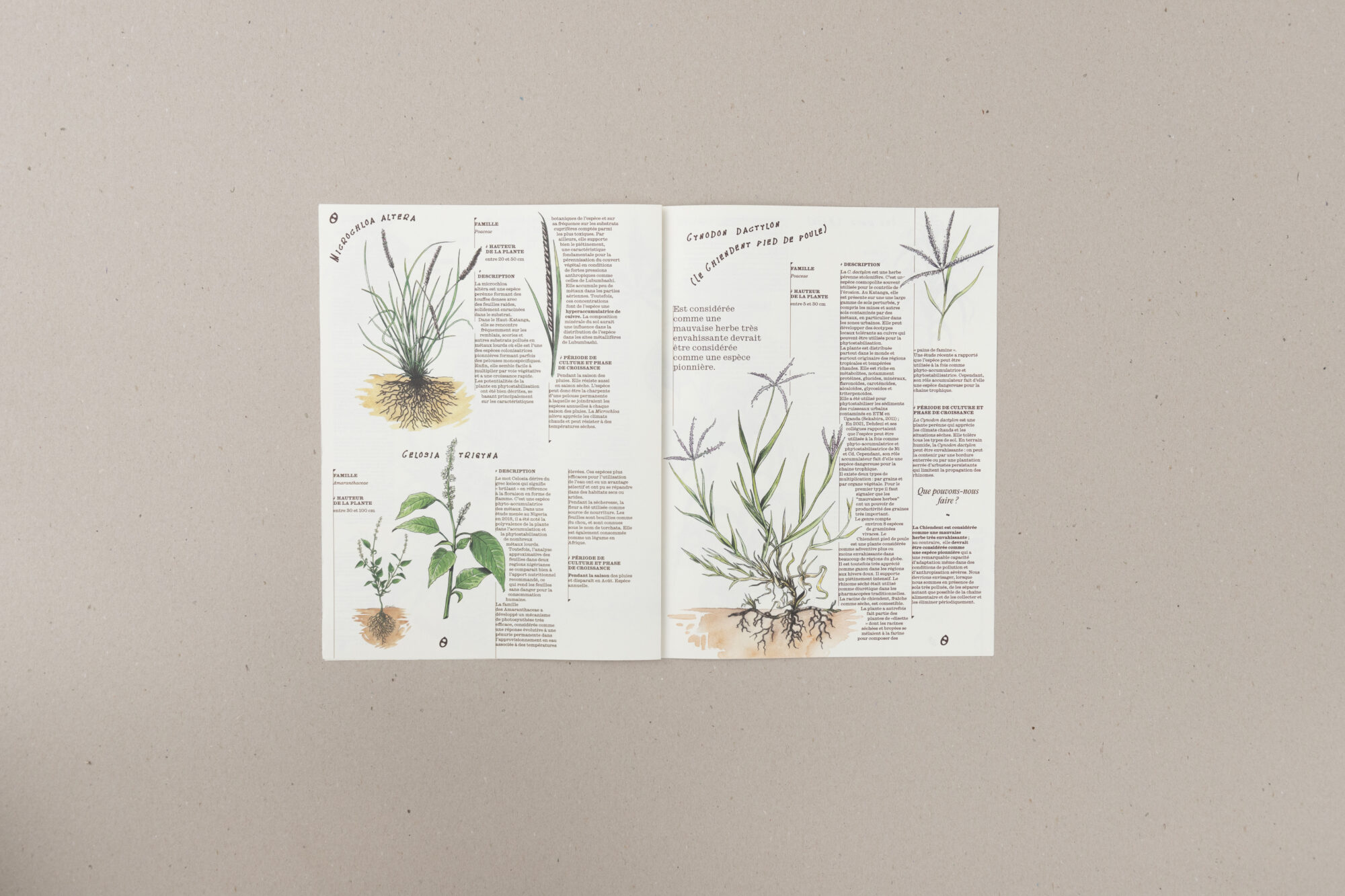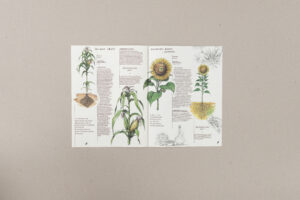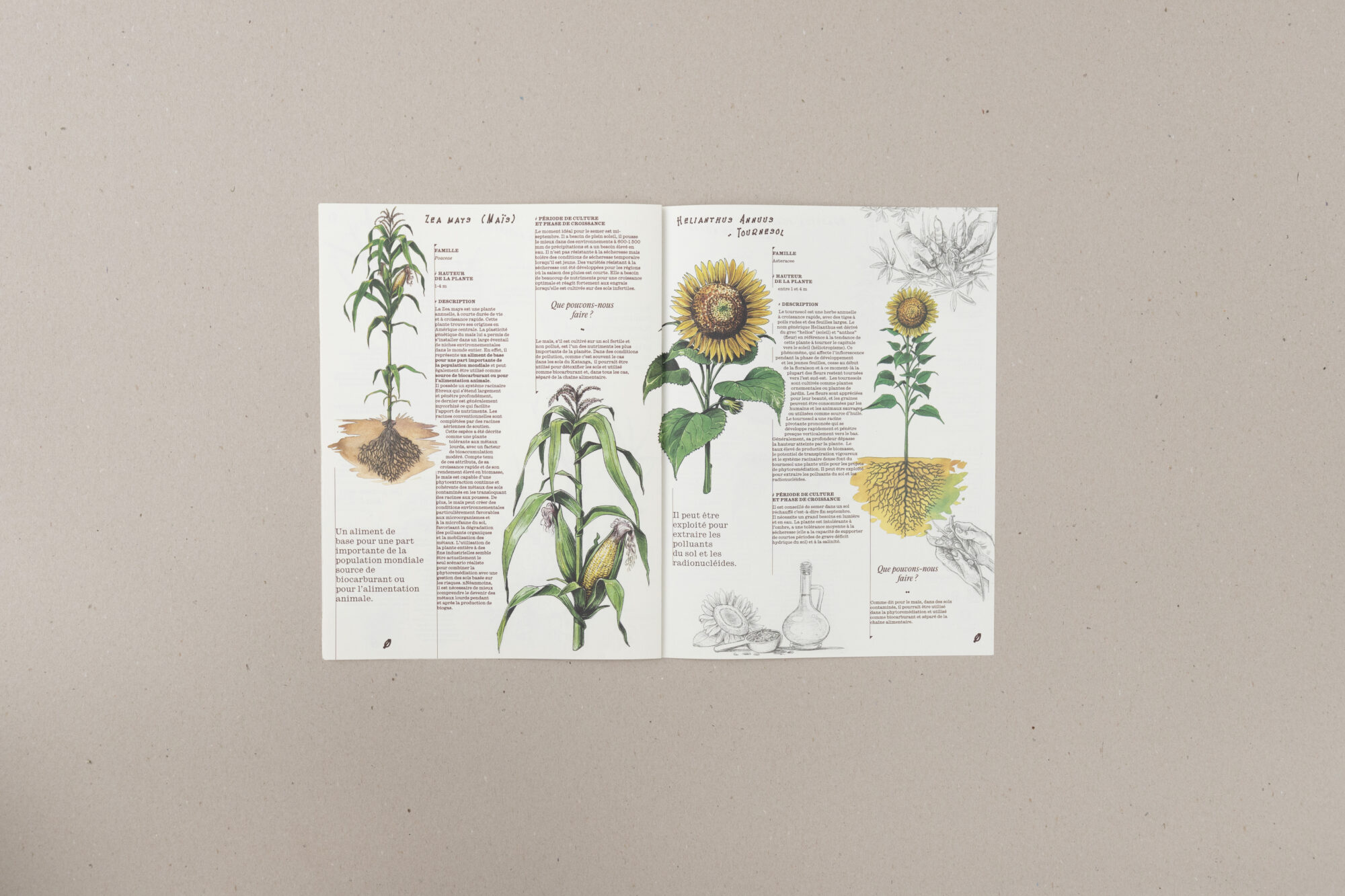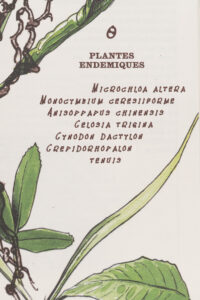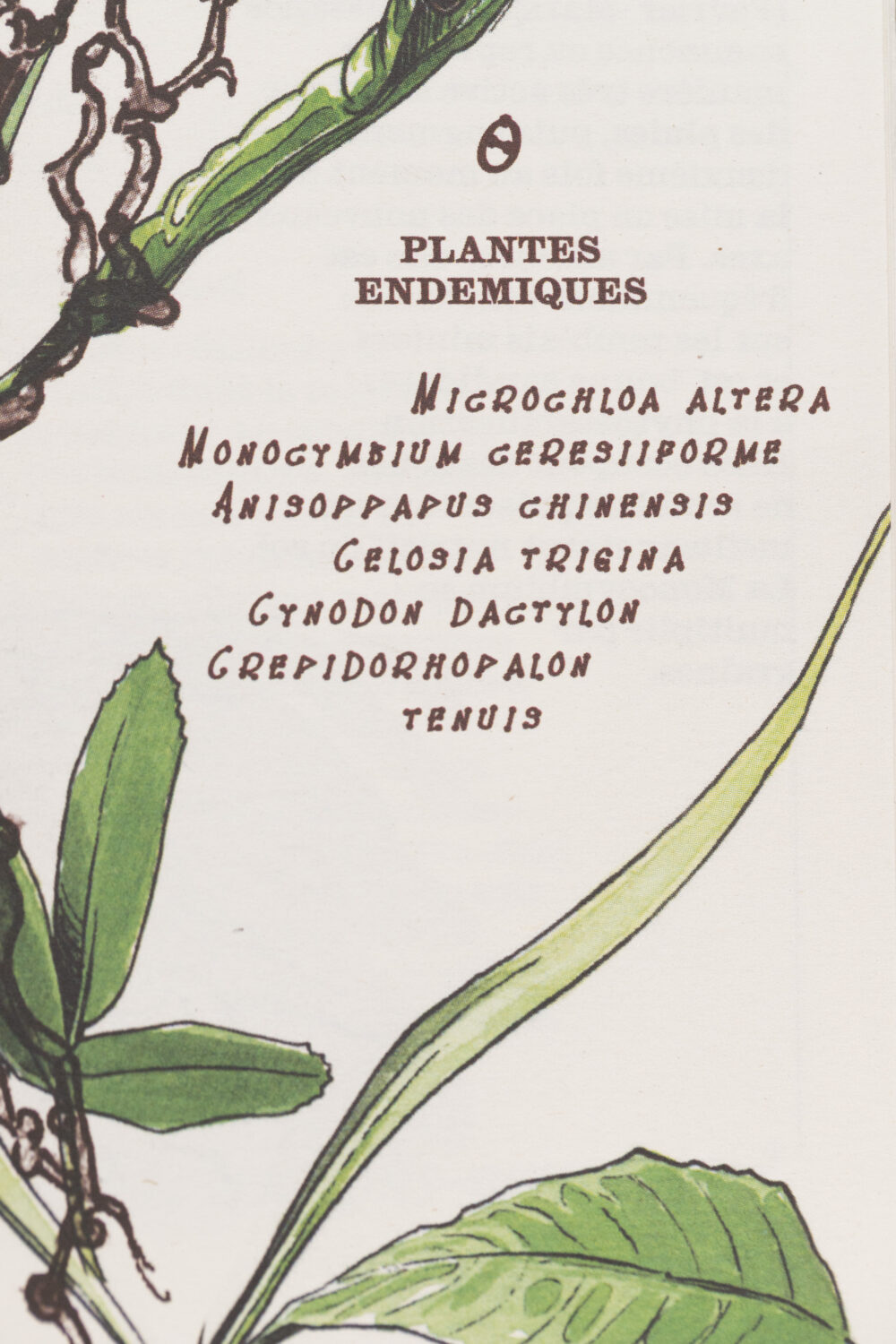 These 12 plants, divided into endemic and non-endemic, represent the continuity of life history through displacement, adaptation and domestication. Underlying this is the idea of rewriting a human history from the symbiotic relationships built between plants and the relationships of domination and castration by the hand of human communities.
In the graphic design, the lines of text intertwine with the sinuous lines of the illustrations to create a homogeneous texture between drawing, scientific and practical information. The result is a visual collection that not only presents the basic characteristics of these plants, but also tells of their use and transformation by man over time.
An important role within the layout has been assigned to typography, which combines two very different typefaces, but which together build a bridge to the images. Such as the names of the plants, in which the typeface arises each time from the free union of dots in a written-graphic manner, and the paragraph font, which is inspired by the humanistic headings of daily newspapers.
This project was realised in collaboration and dialogue with Luigi Coppola and the illustrations by Merkal Abilwa, a young artist and cartoonist from Lubumbashi.
A project by
Luigi Coppola
Team
Angelika Burtscher, Chiara Cesaretti
Graphic-Design
Chiara Cesaretti
Photo Documentation
Elisa Cappellari
In collaboration with
Picha Asbl, CAD+sr ,Royal Institute of Art, IASPIS Swedish Arts Grants Committee's International programme for Visual and Applied Artists, Framer Framed, Arts Catalyst, Wiels
With the support of
Italian Council 2021, Ministero Italiano della Cultura
In occasion of
7th Lubumbashi Biennale
Illustrations
Merkal Abilwa
Editor
Lucrenzia Cippitelli
Guest editor
Certer for arts, design and social research (US)
Curation
Bibiche Tankama, Jackson Bukasa
Production
Ramdom, Atelier Picha