FLUX – Sööt/Zeyringer – Semiotics of the Riverside
Semiotics of the Riverside is a performance by Sööt/Zeyringer, which the artist duo developed together with a group of city residents at the riverside of the city of Bolzano.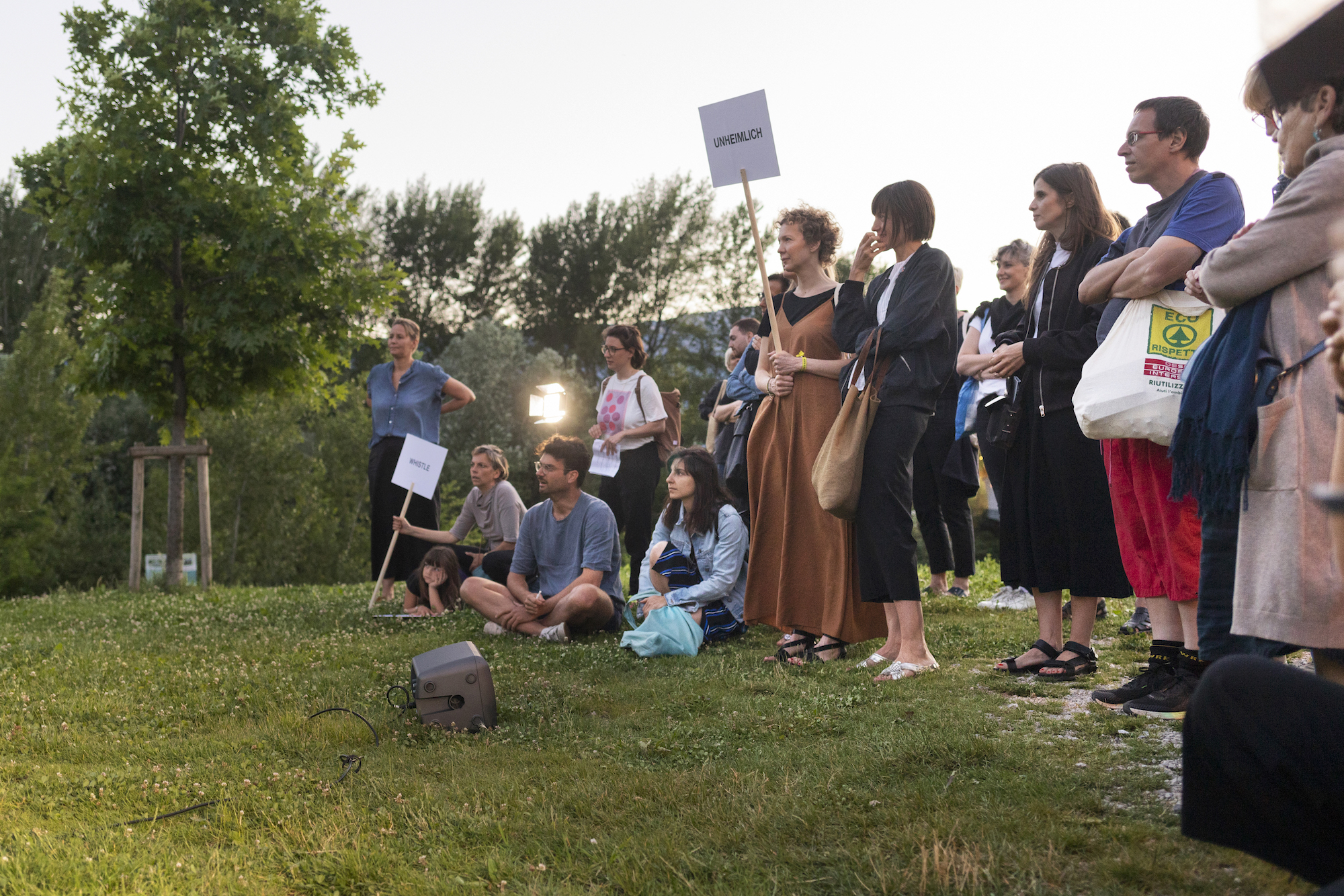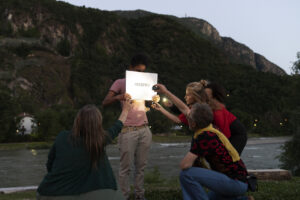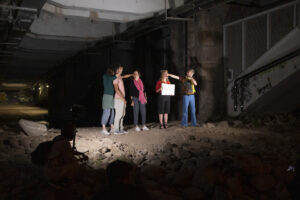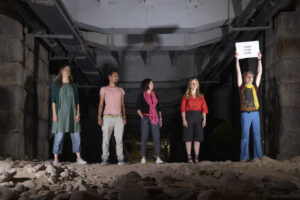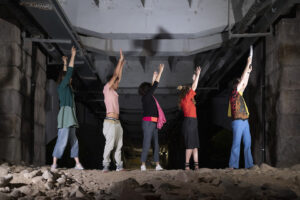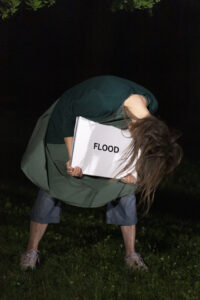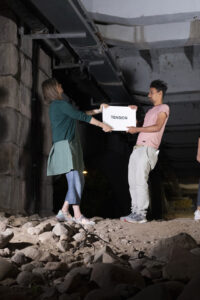 When public spaces are lived in, we experience a multitude of emotions that influence our behaviour and often trigger contradictory feelings such as community, belonging, power, fear and insecurity. The performance Semiotics of Riverside takes as its starting point the fear that many people experience when moving along the urban river space. Especially women and city dwellers from marginalised groups are exposed to harassment, verbal and physical violence in this space. Referring to the work "Semiotics of the Kitchen" by Martha Rosler, Sööt/Zeyringer developed in a collaborative process a series of movements, word fragments and actions that change the perception of the riverbanks in order to symbolically and actively empower those people who are exposed to harassment and experiences of violence.
The performance was premiered on the 10th of June 2022 at three different locations between 9 pm and midnight along the riverside of Bolzano.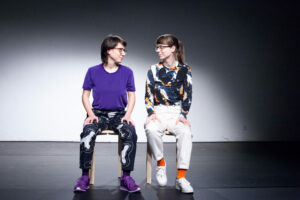 Under the name Sööt/Zeyringer, artists Tiina Sööt and Dorothea Zeyringer operate at the interface between visual arts, dance, and theatre. Their performances address personal and sociologically relevant issues in ways that are both poetic and humorous. In their most recent works, they explored female anger and documented the forgotten history of female slapstick comedians.
Tiina Sööt works in Bucharest, Vienna and Tallinn. She received her master's degree in Performative Arts at Estonian Academy of Arts and studied at the Academy of Fine Arts Vienna. Besides the work of Sööt/Zeyringer she isdeveloping a documentary performance practice together with dramaturg Aet Kuusik, focusing on feminism, gender and sexuality.
Dorothea Zeyringer lives and works in Vienna. She completed her studies at the Academy of Fine Arts Vienna and studied at the HZT Berlin. She received a danceWEB scholarship from ImPulsTanz in 2017, as well as a BKA scholarship and the ArtStart-Studio scholarship in 2018. She worked as an artistic assistance for Michikazu Matsune and taught at the Academy of Fine Arts Vienna on performance and research. As part of Sööt/Zeyringer her artistic practice oscillates between visual arts, choreography and language.
Curation
Angelika Burtscher, Daniele Lupo
A project by
Tiina Sööt, Dorothea Zeyringer
Graphic-Design
Chiara Cesaretti
Photo Documentation
Elisa Cappellari
With the support of
Provincia Autonoma di Bolzano, Comune di Bolzano, Regione Autonoma Trentino-Alto Adige/Südtirol, Fondazione Cassa di Risparmio, Parkhotel Laurin, Forum Austriaco di Cultura, Bundesministerium für Kunst und Kultur, Bildrecht
In occasion of
FLUX – Aktionen und Raumerkundungen entlang der Flüsse
Production and Coordination
Ada Keller, Elisa Del Prete
With
Santija Bieza, Merve Bektas, Valerio B. Moser, Prisca Prugger, Oscar Mauricio Rueda Gonzalez