FLUX – FIUMICINA – An open kitchen by the river
The FIUMICINA project aims to create a kitchen as a place of encounter on the riverbank. In the kitchen, our way of life becomes concrete and sensory experience – what do we eat, for whom do we prepare food and with whom do we share our dishes? Preparing food is nowadays rarely practiced as a public activity, FIUMICINA aims to change that and at the simultaneously put a focus on the environmentally sustainable use of resources and climate-conscious nutrition.
In 2023 the experiences and knowledge gained from the workshops will be translated into concepts and designs for a temporarily installed kitchen that will be built on the city's riverbanks in 2024.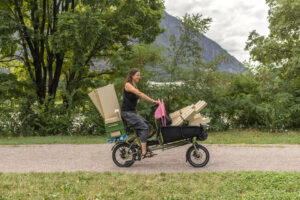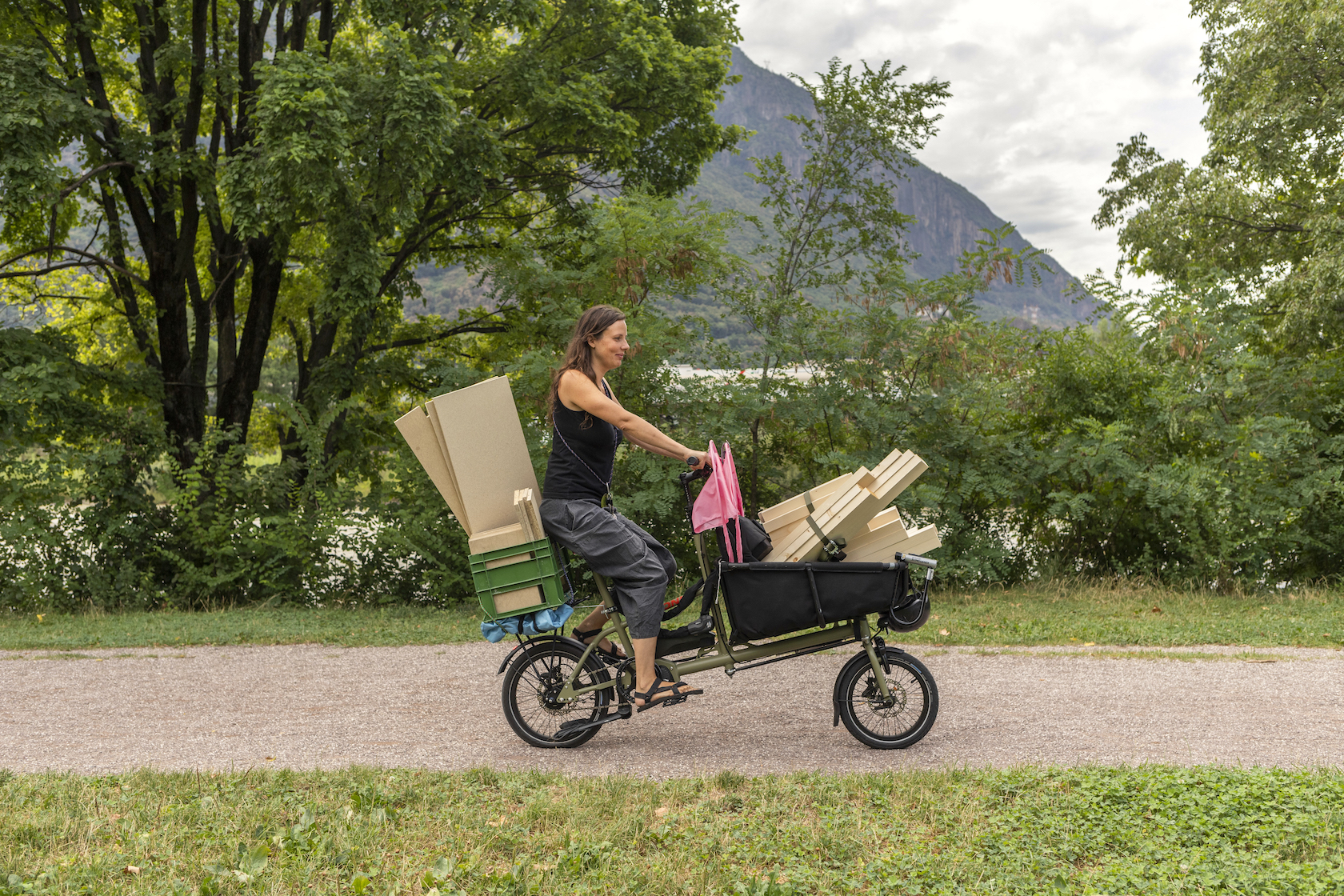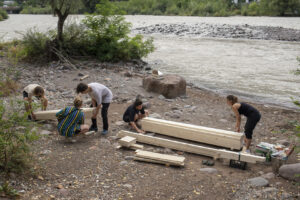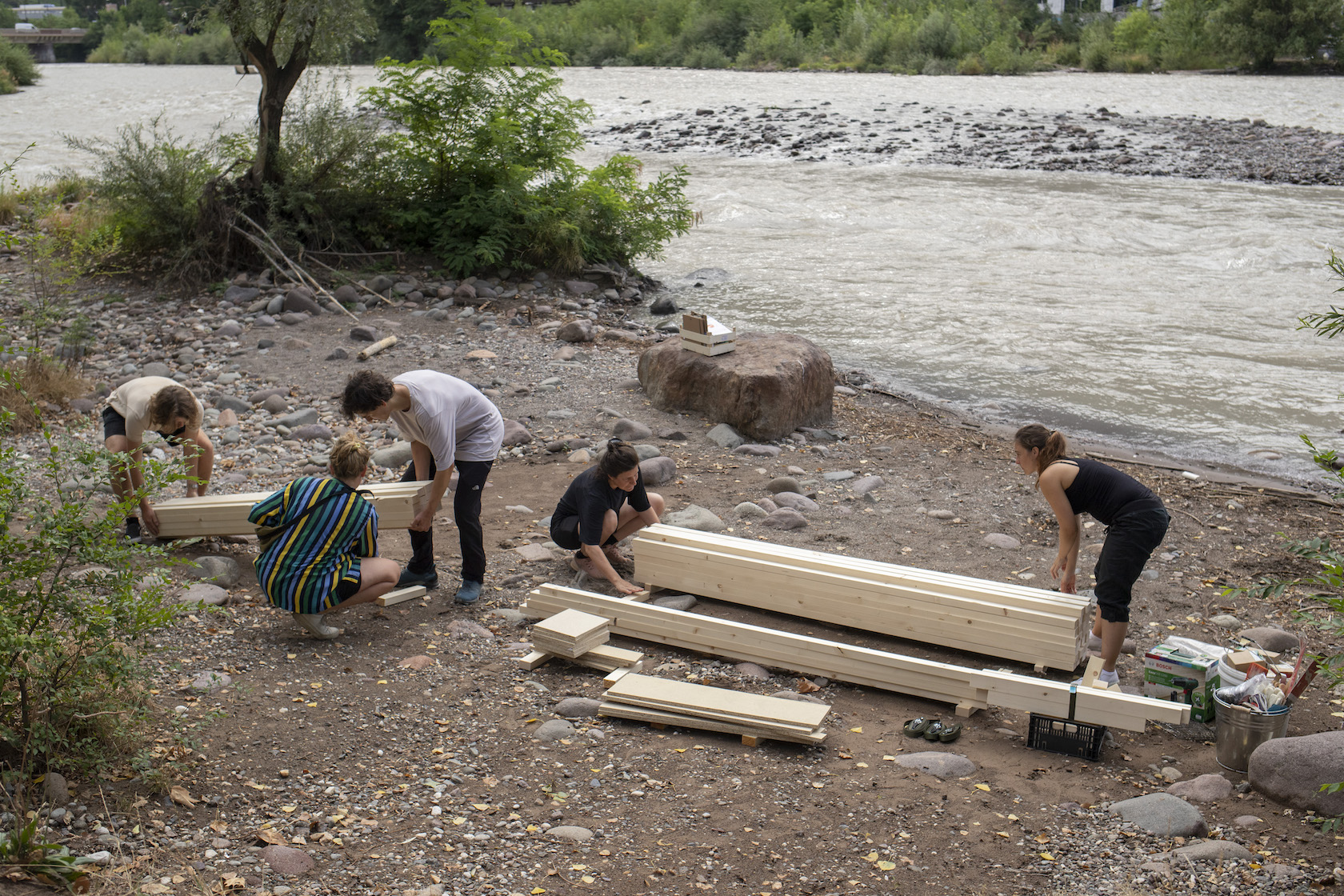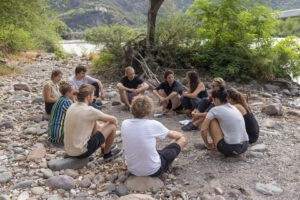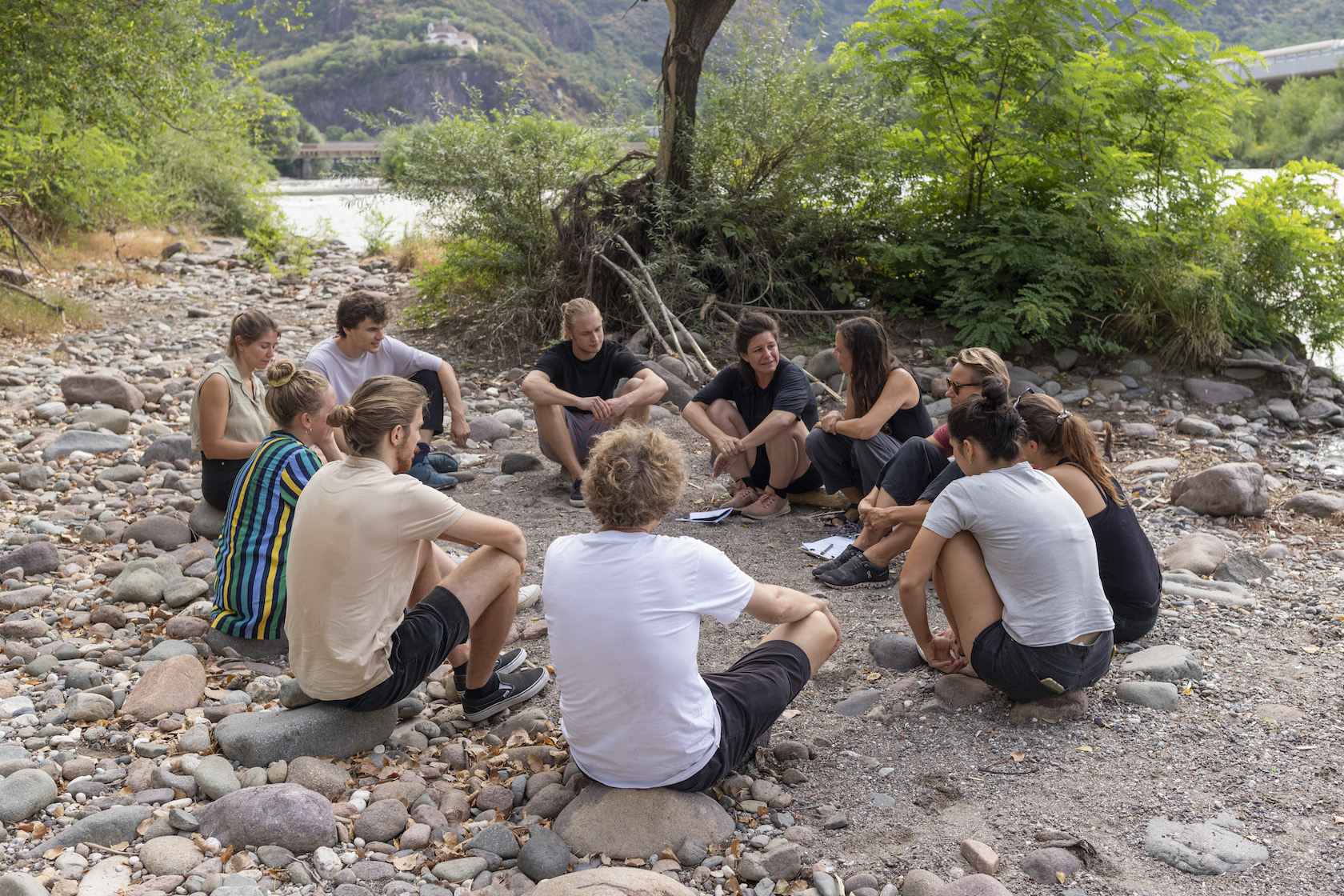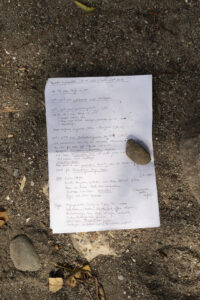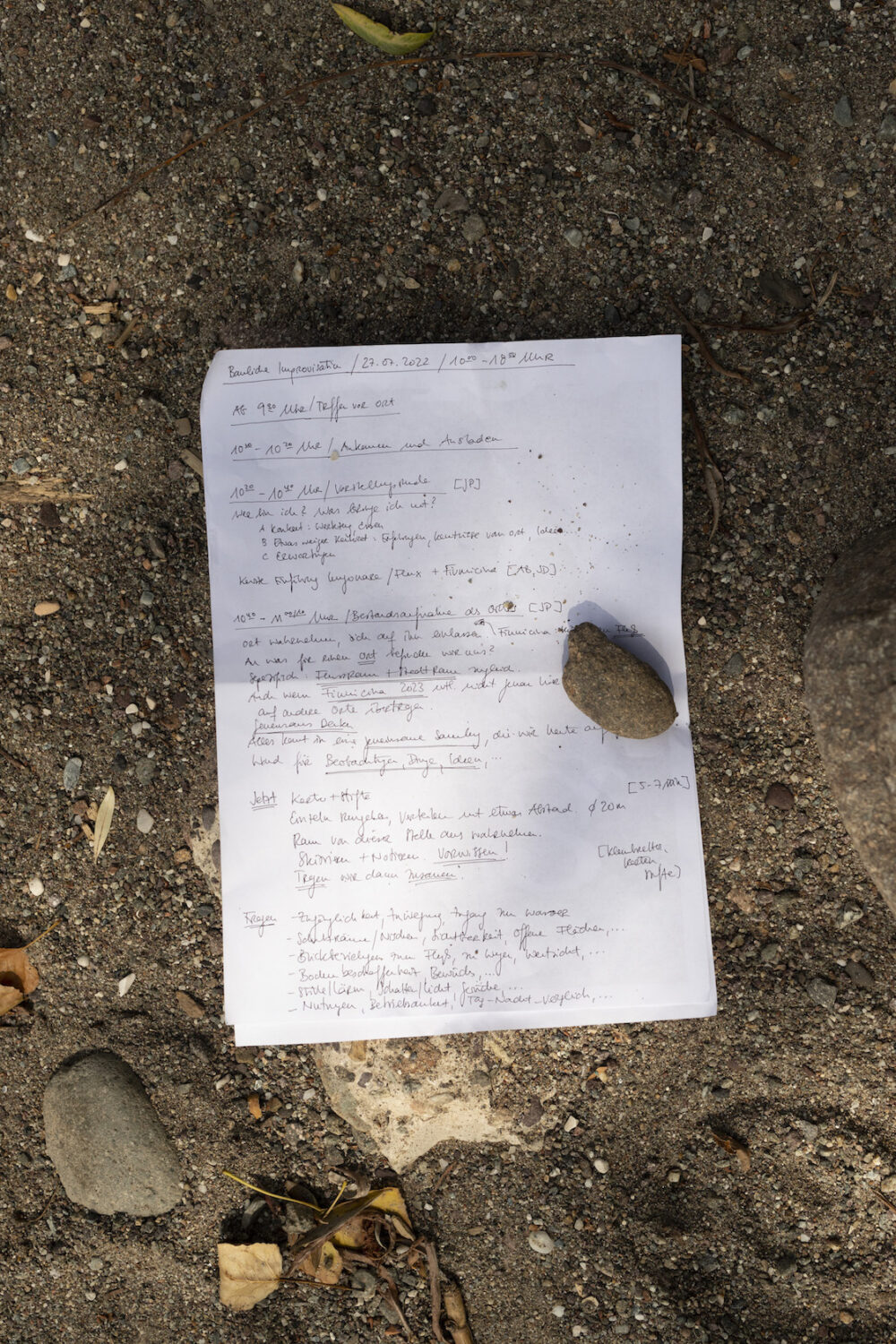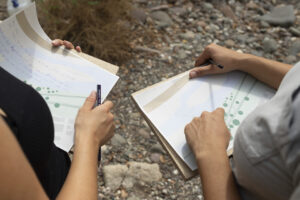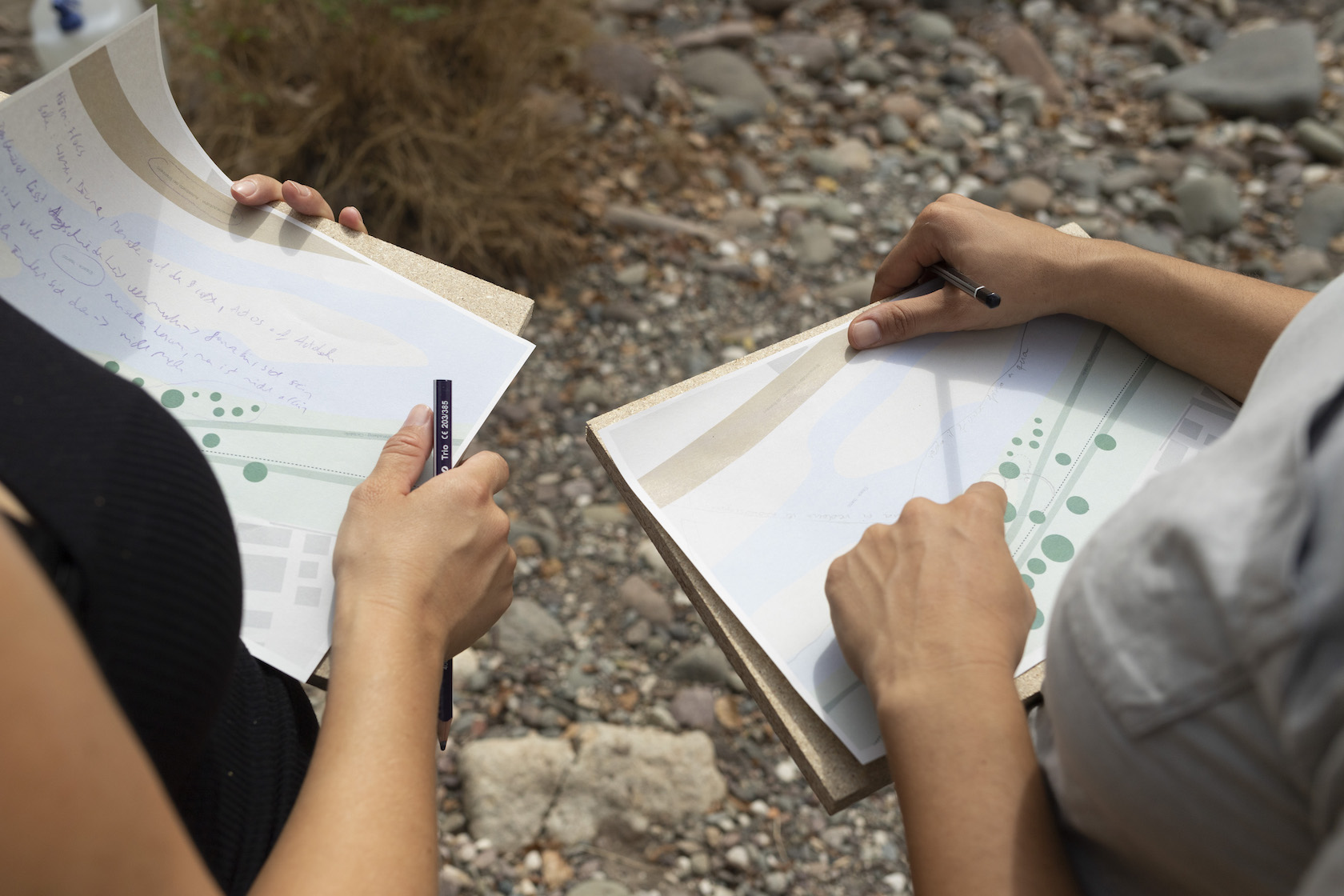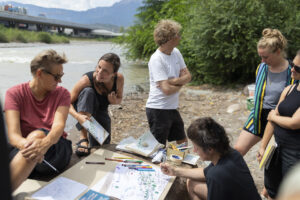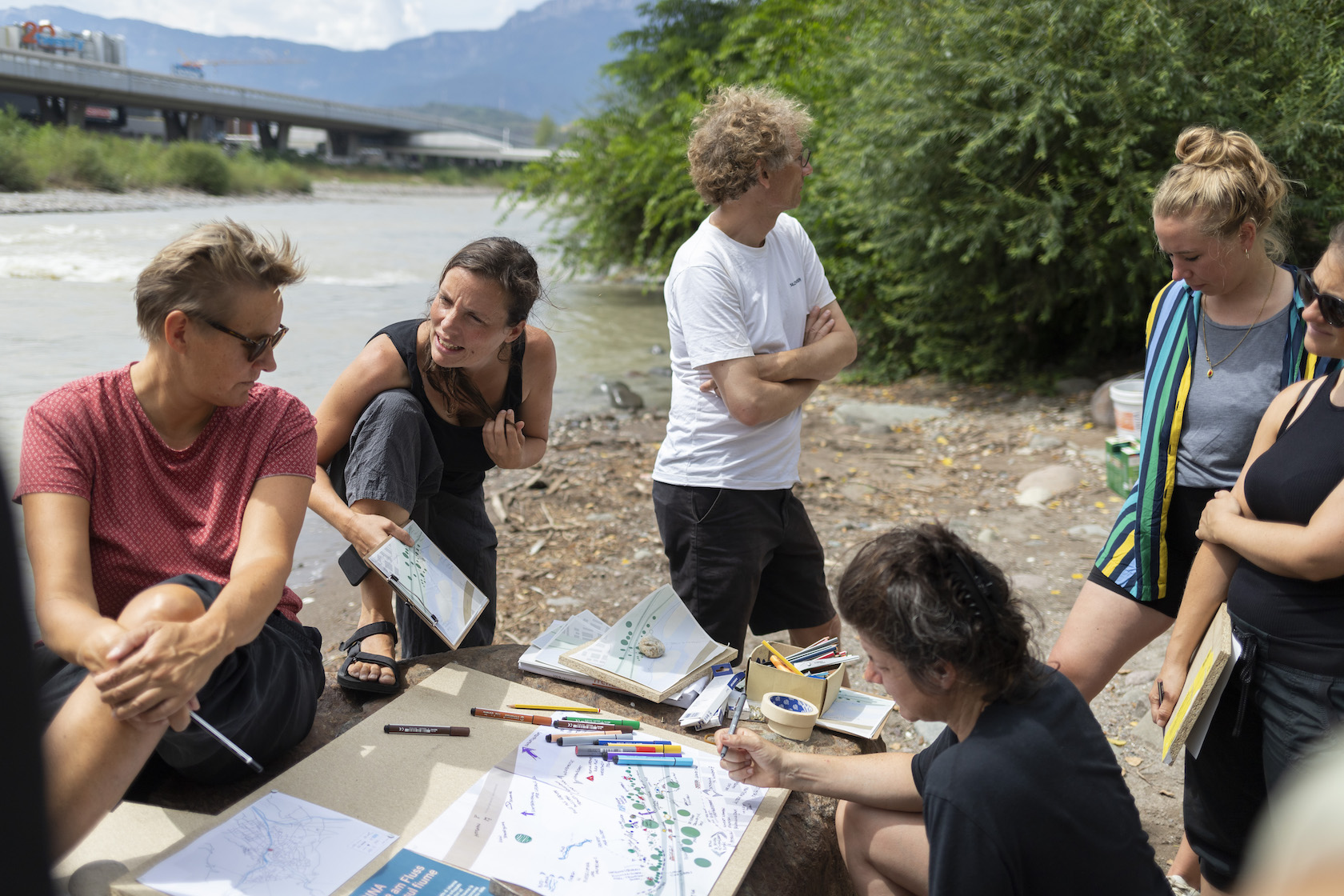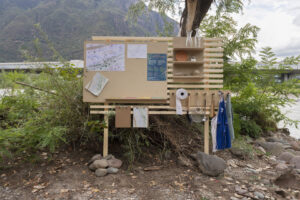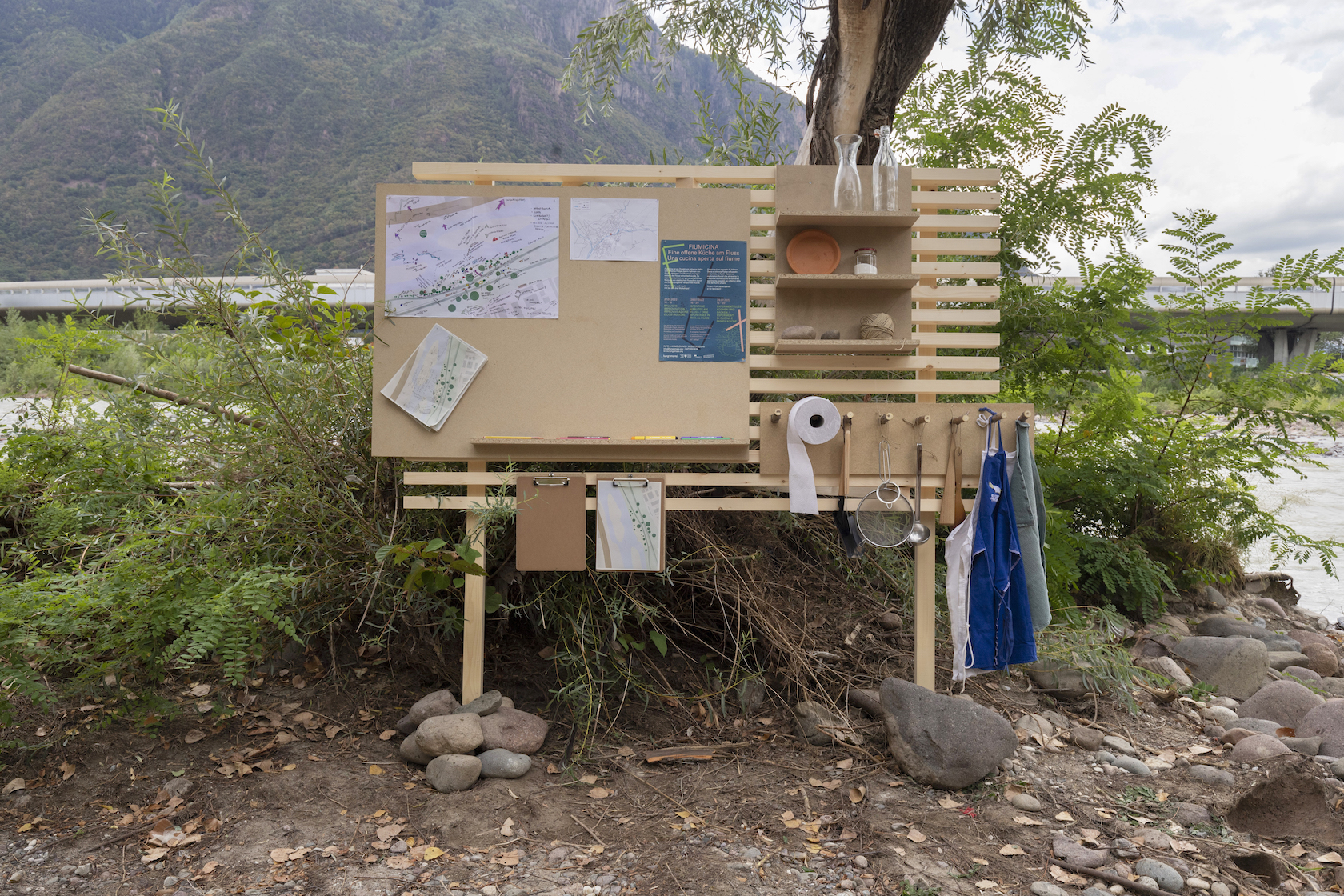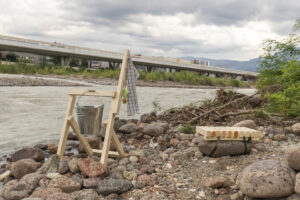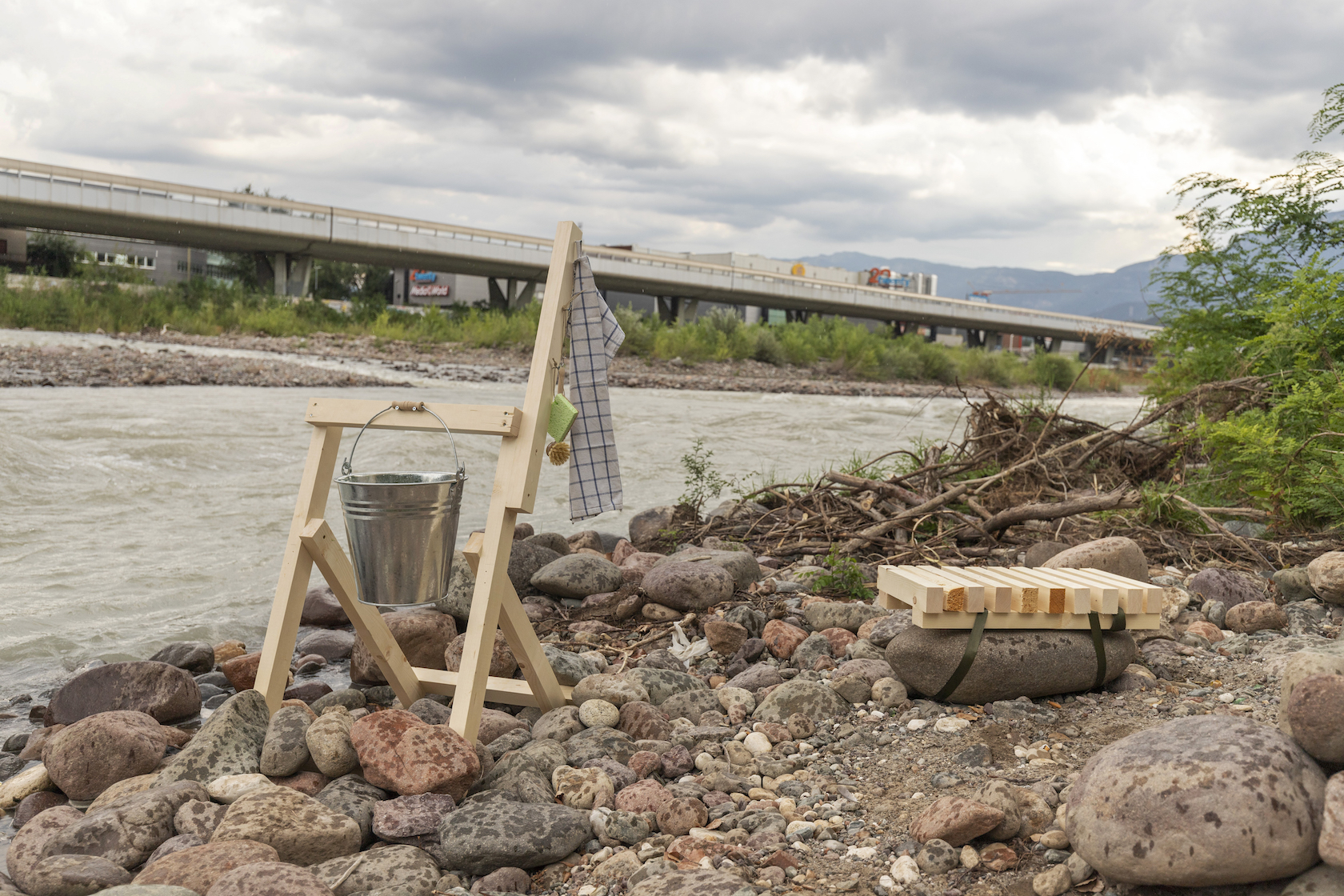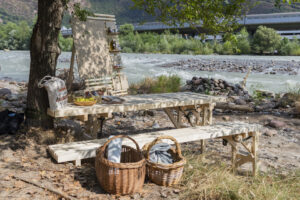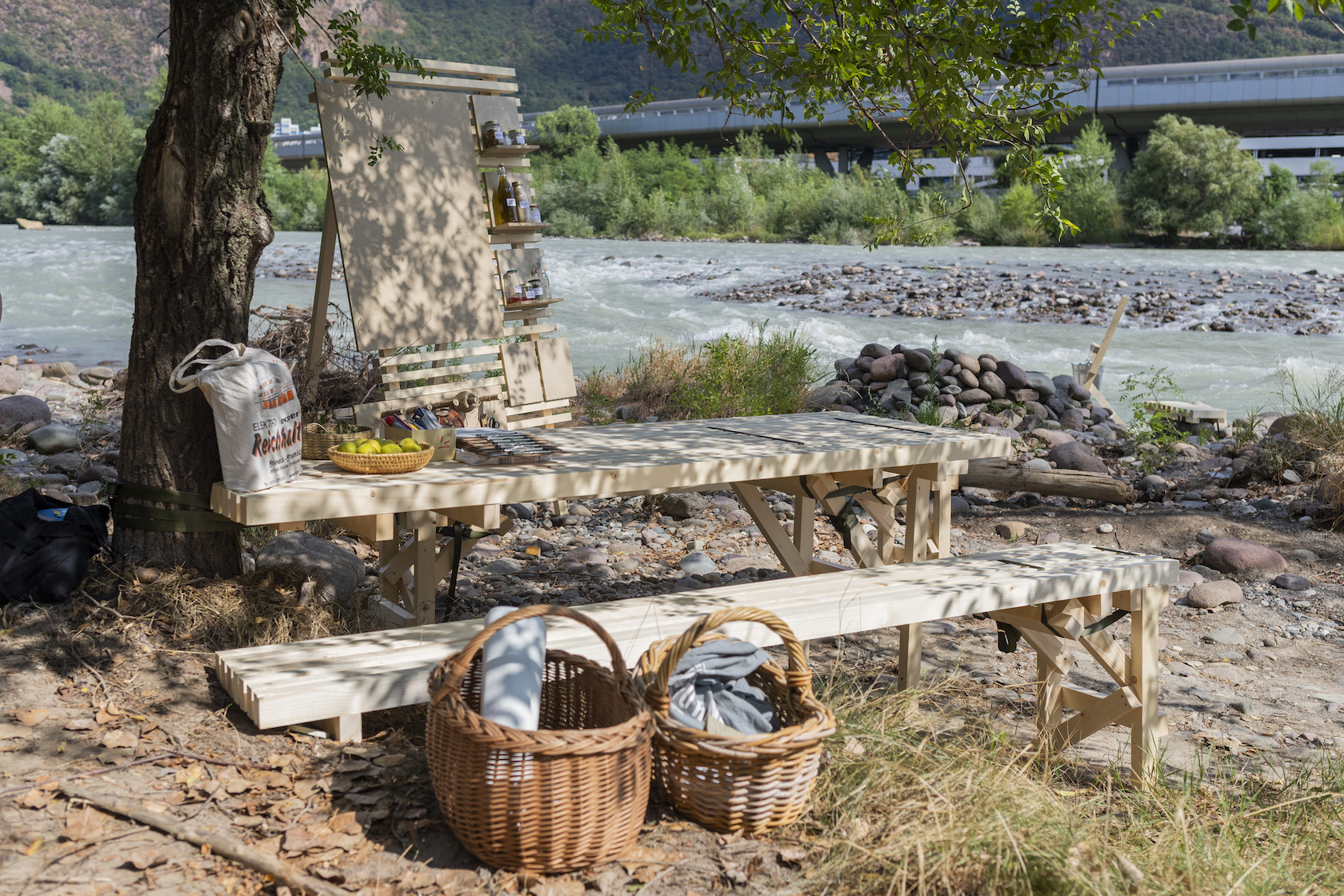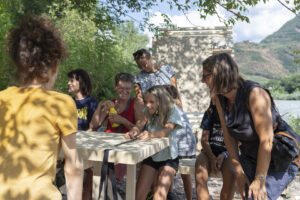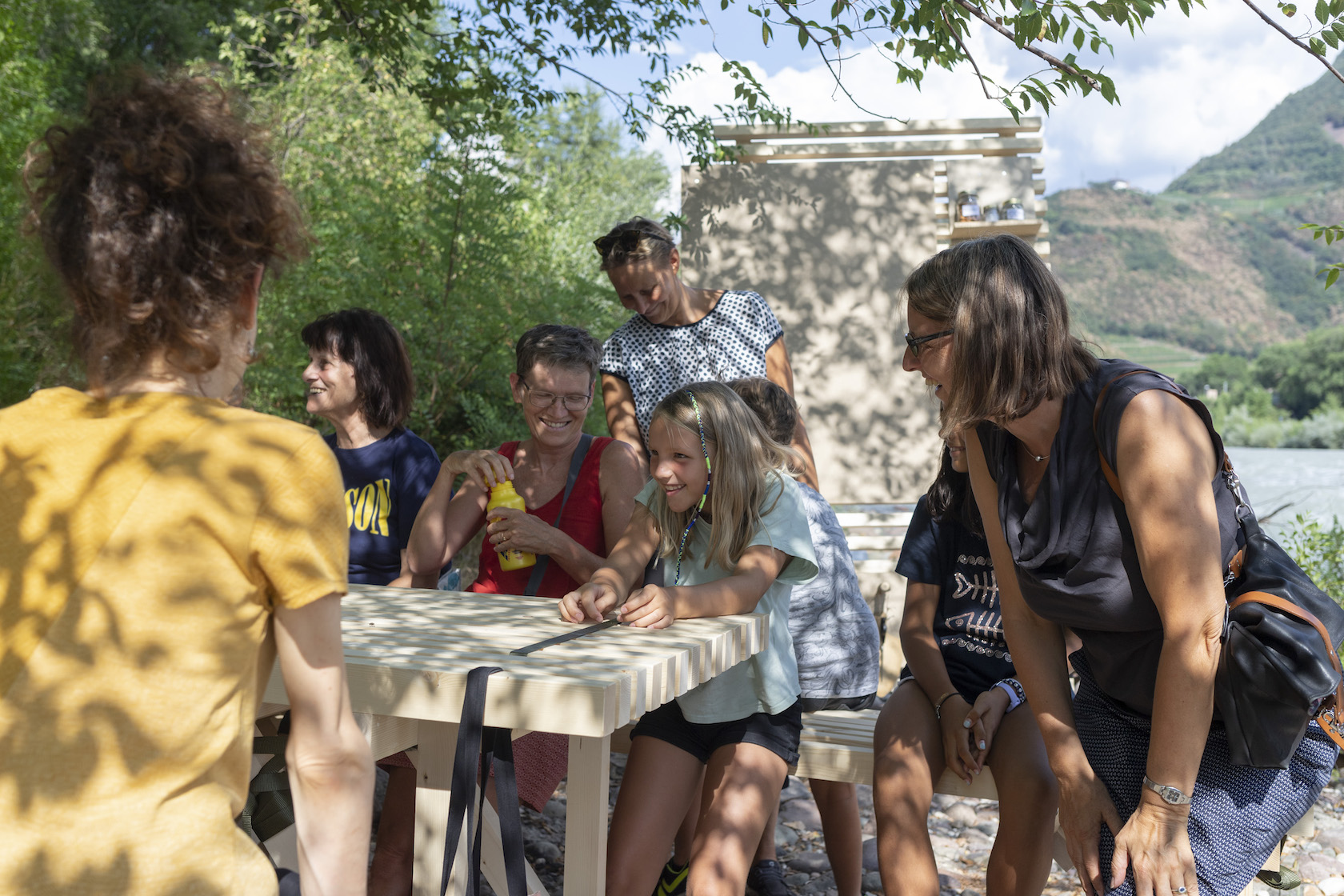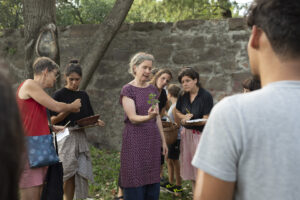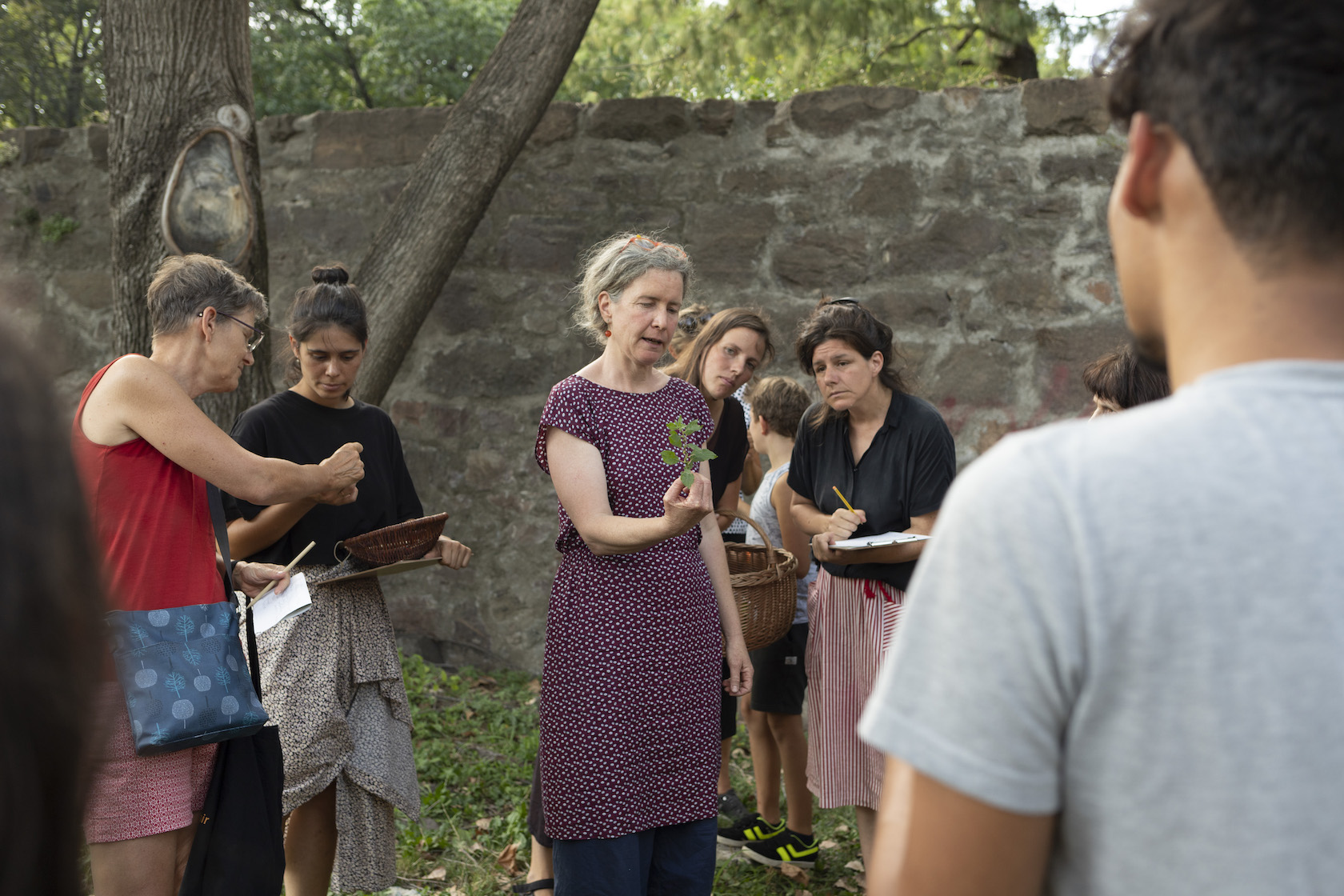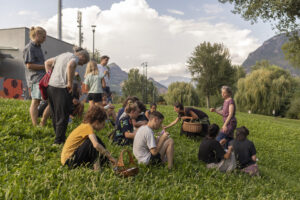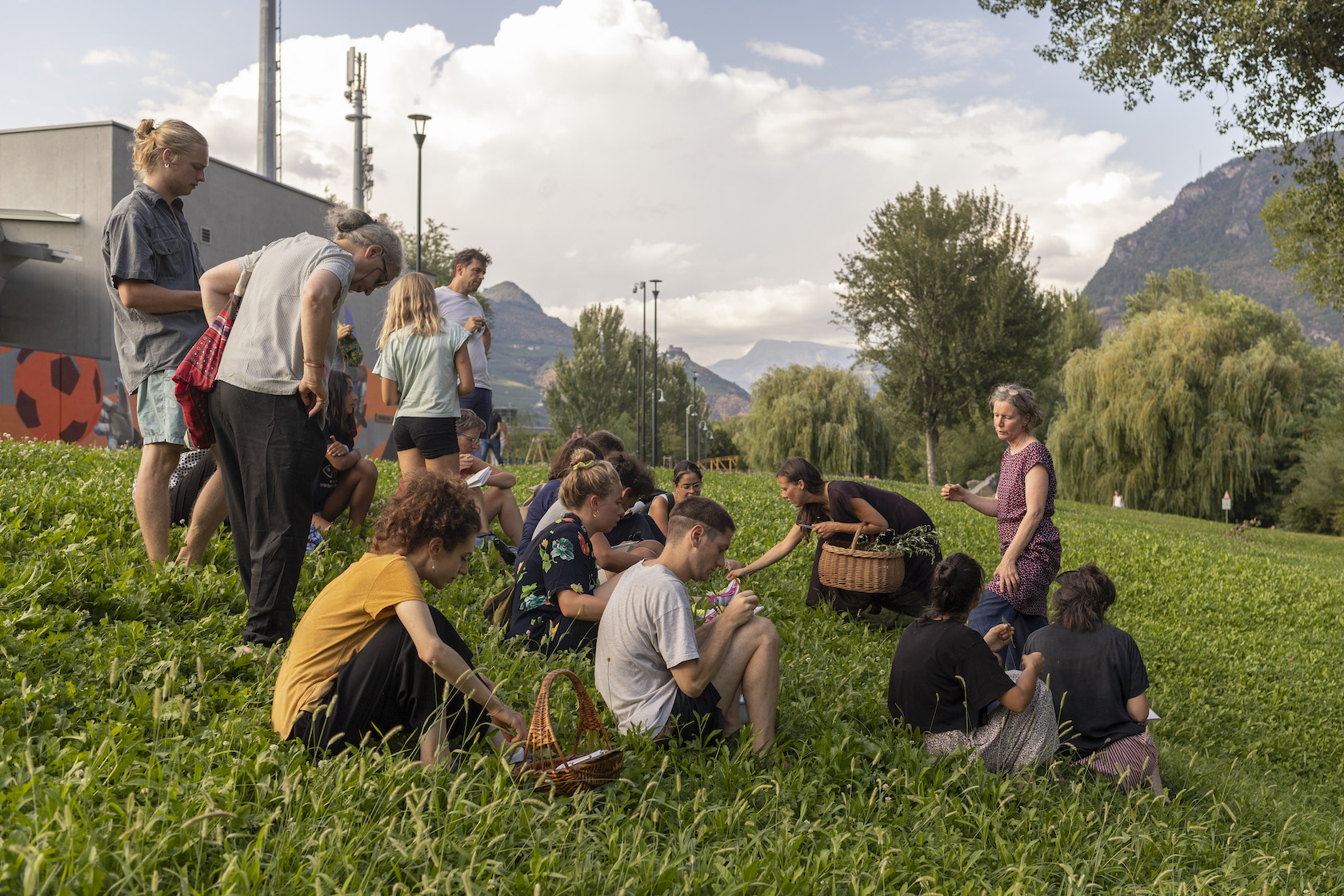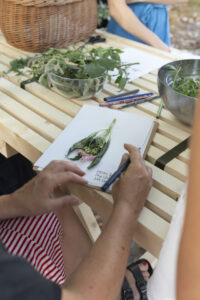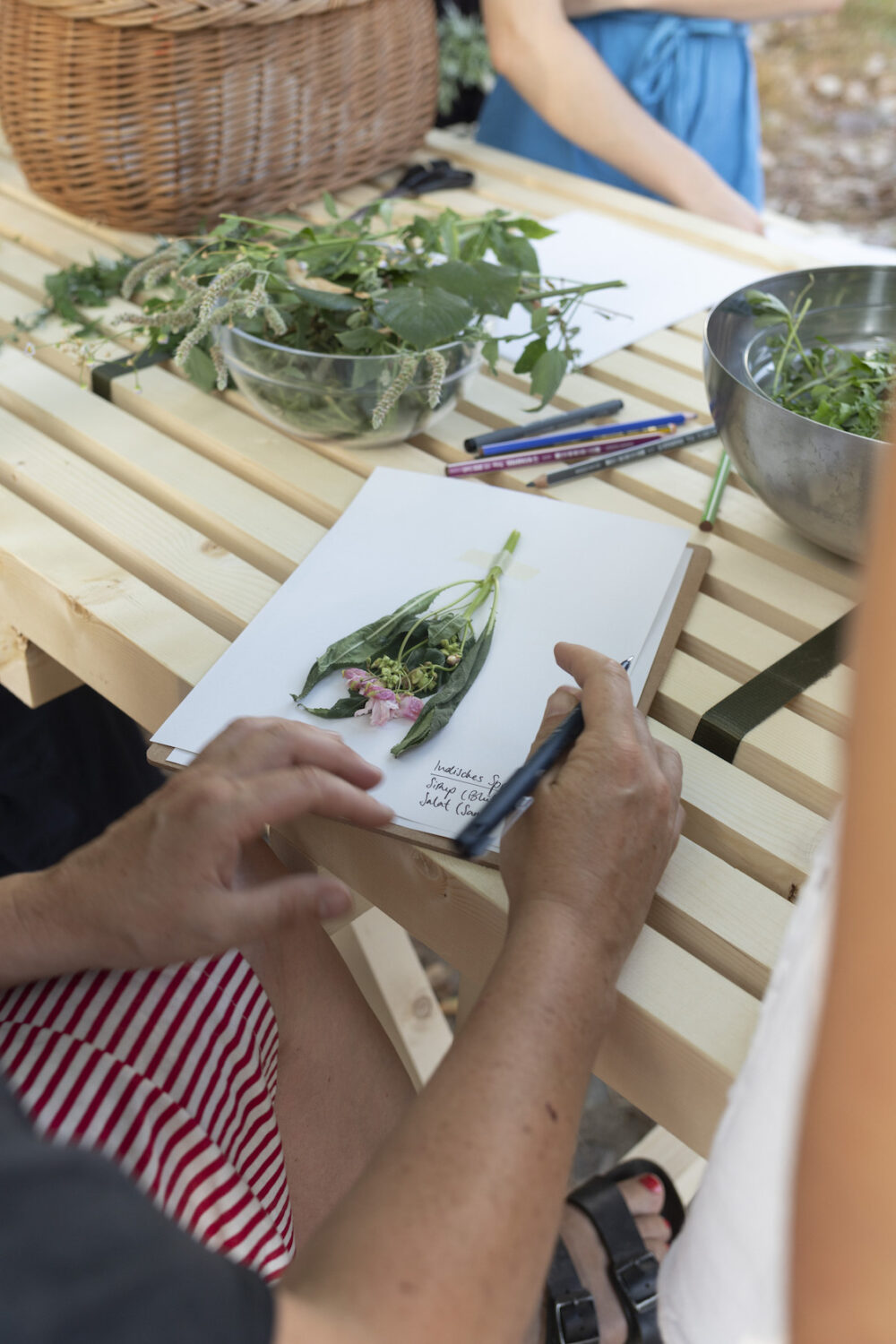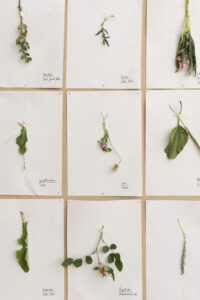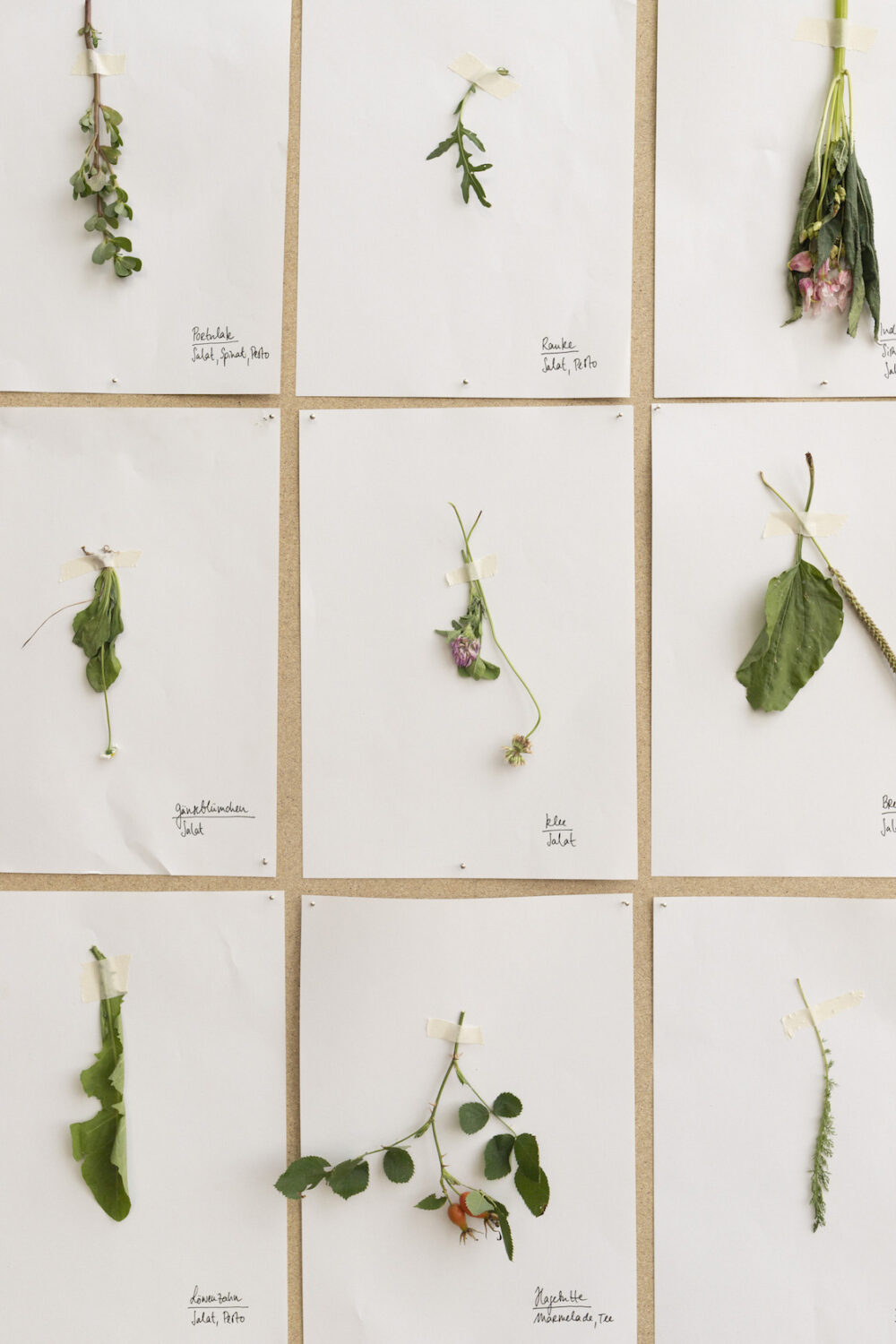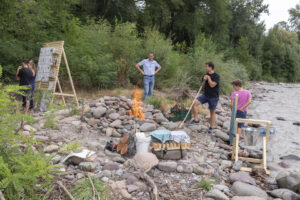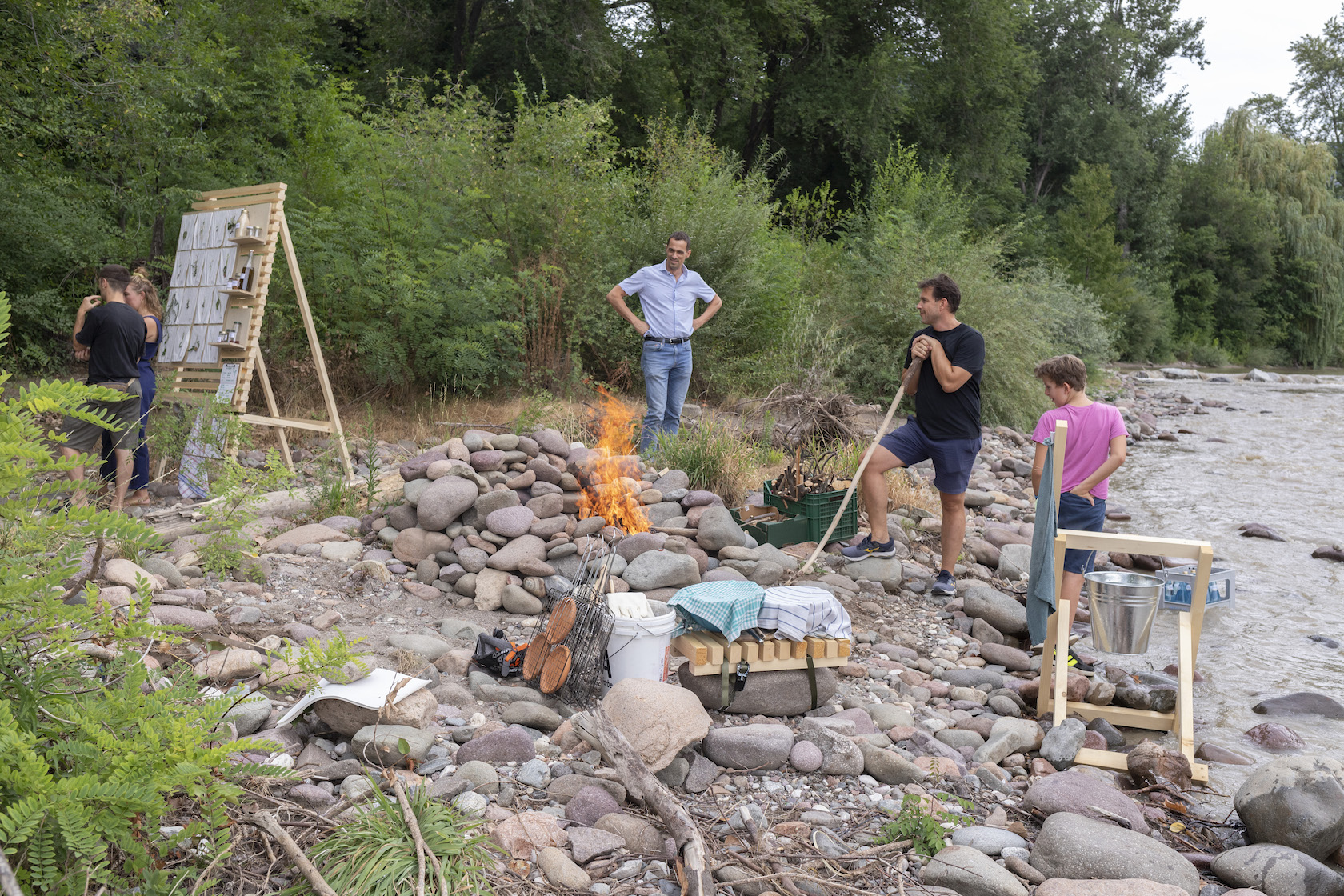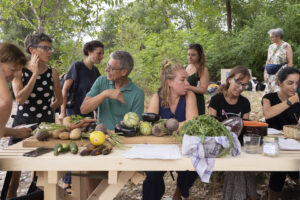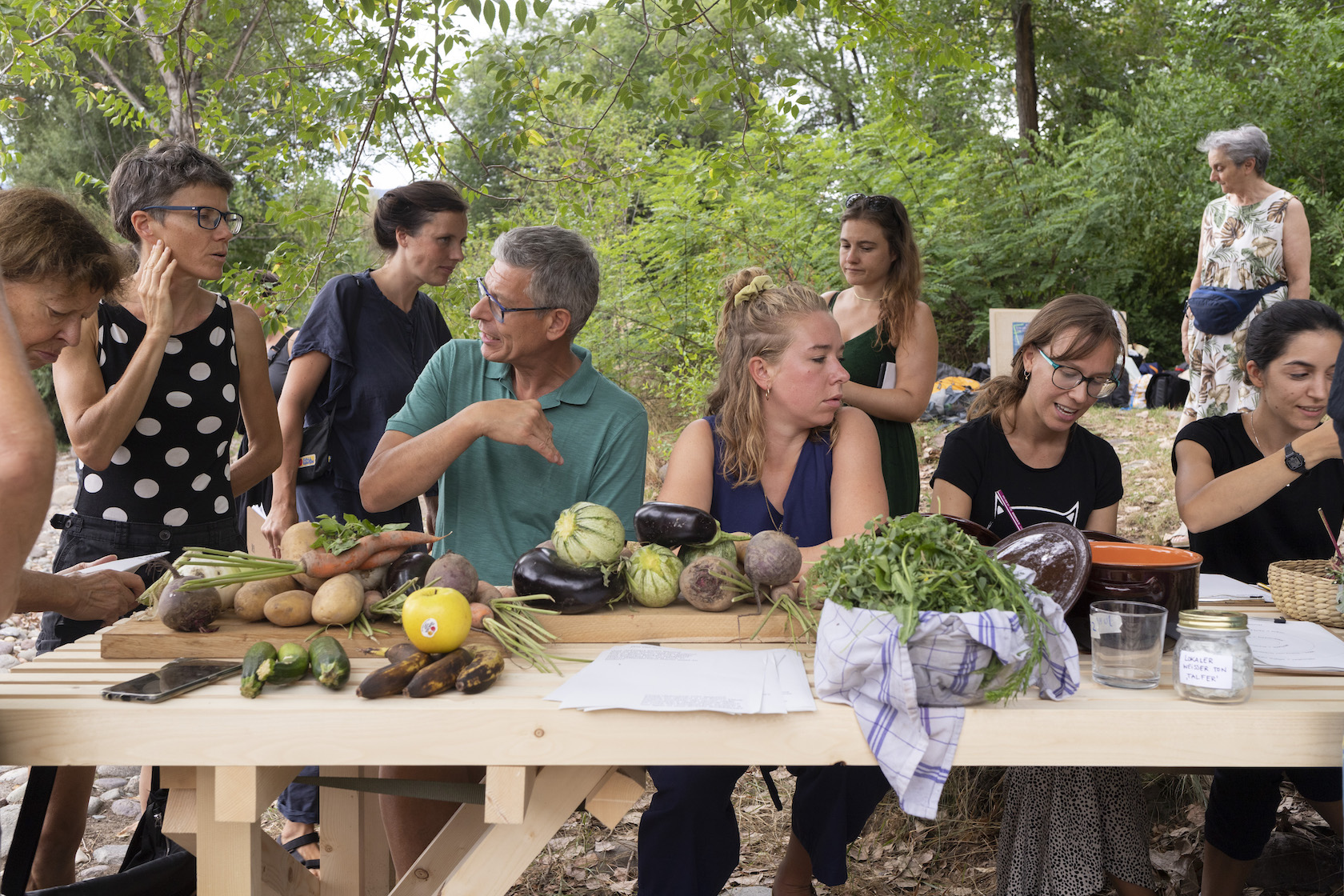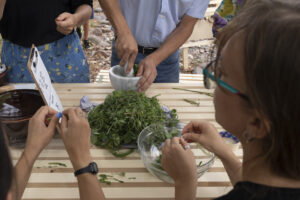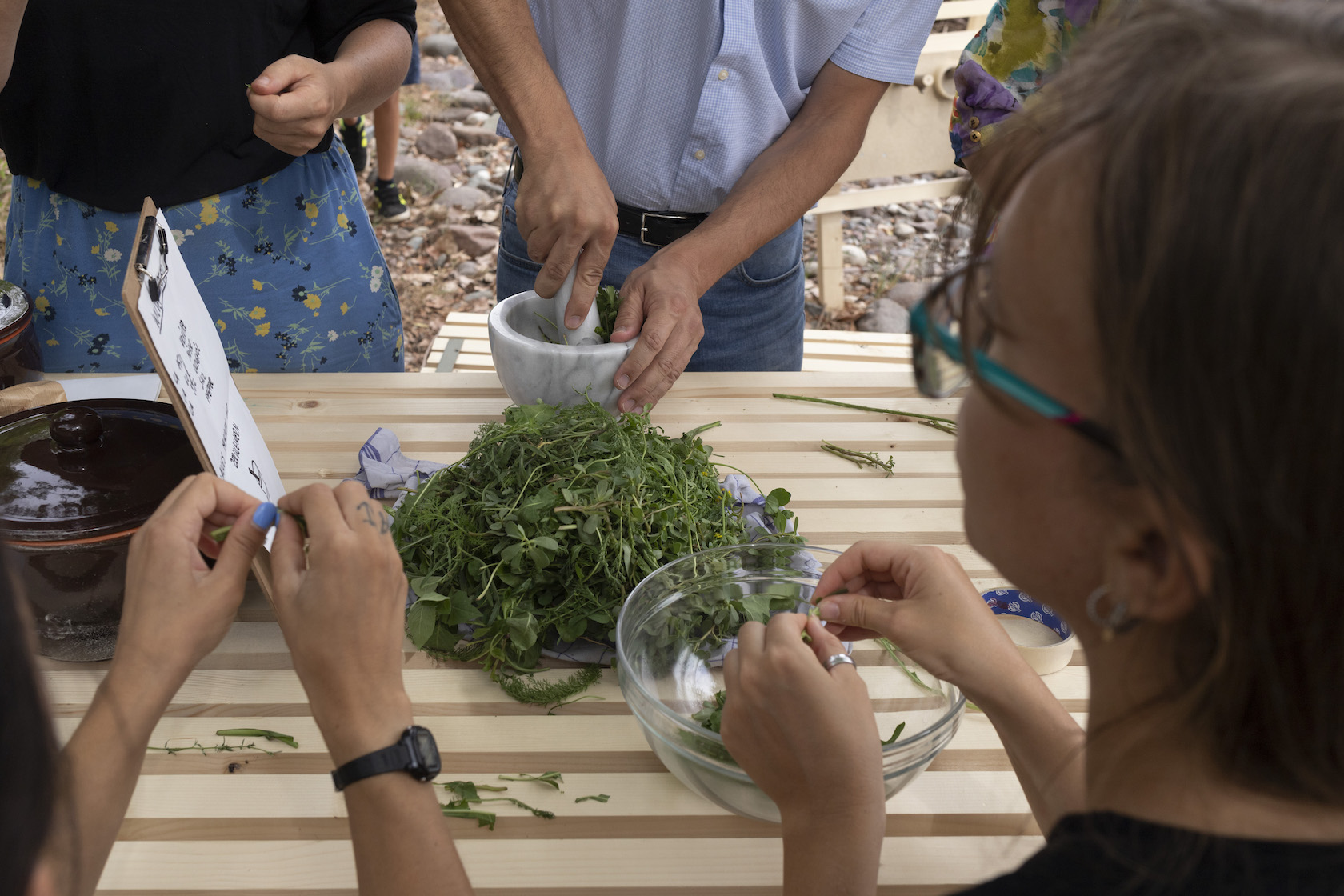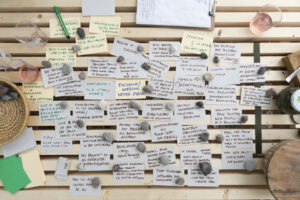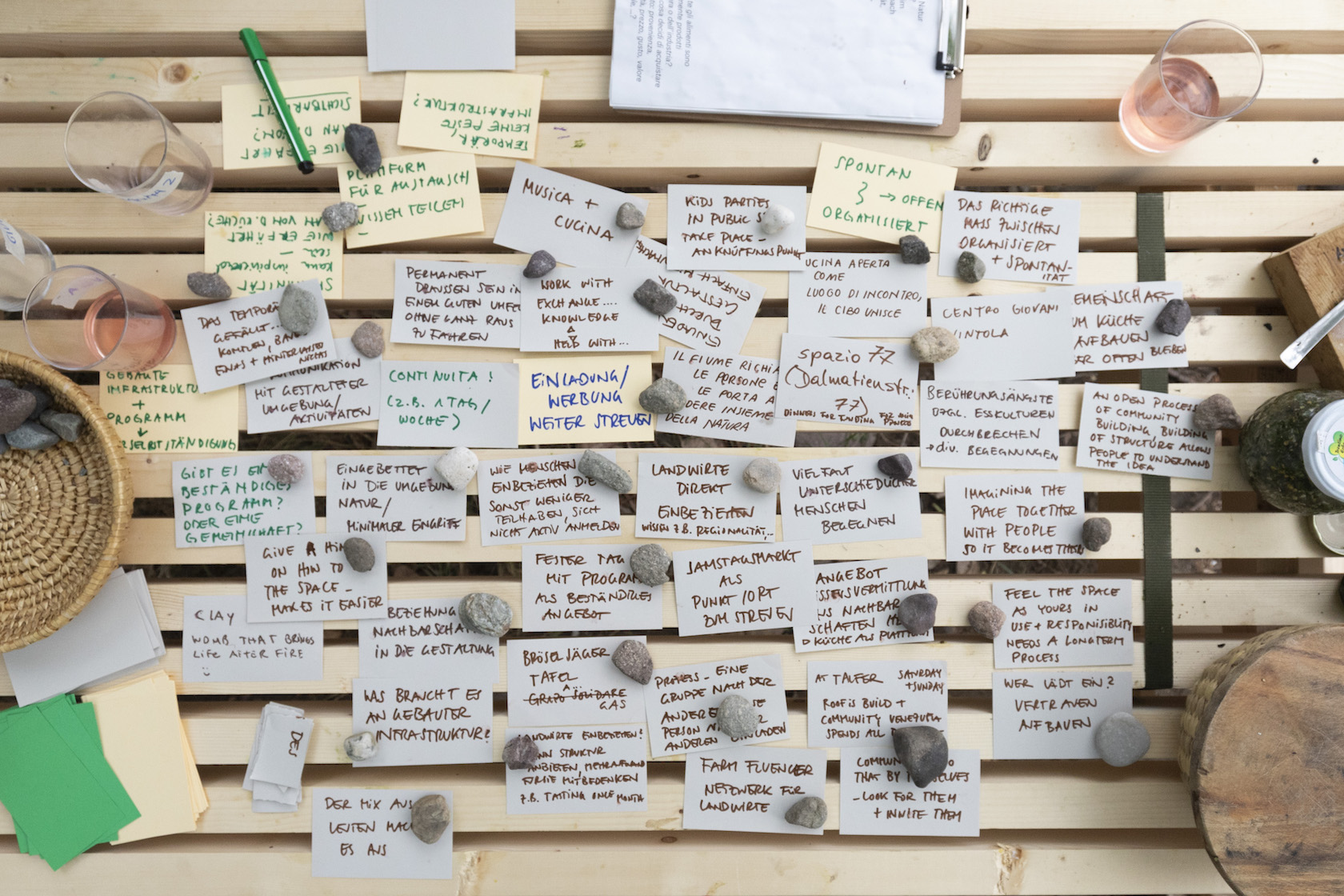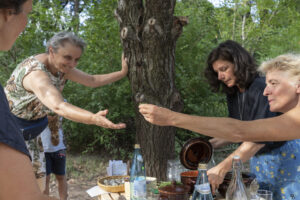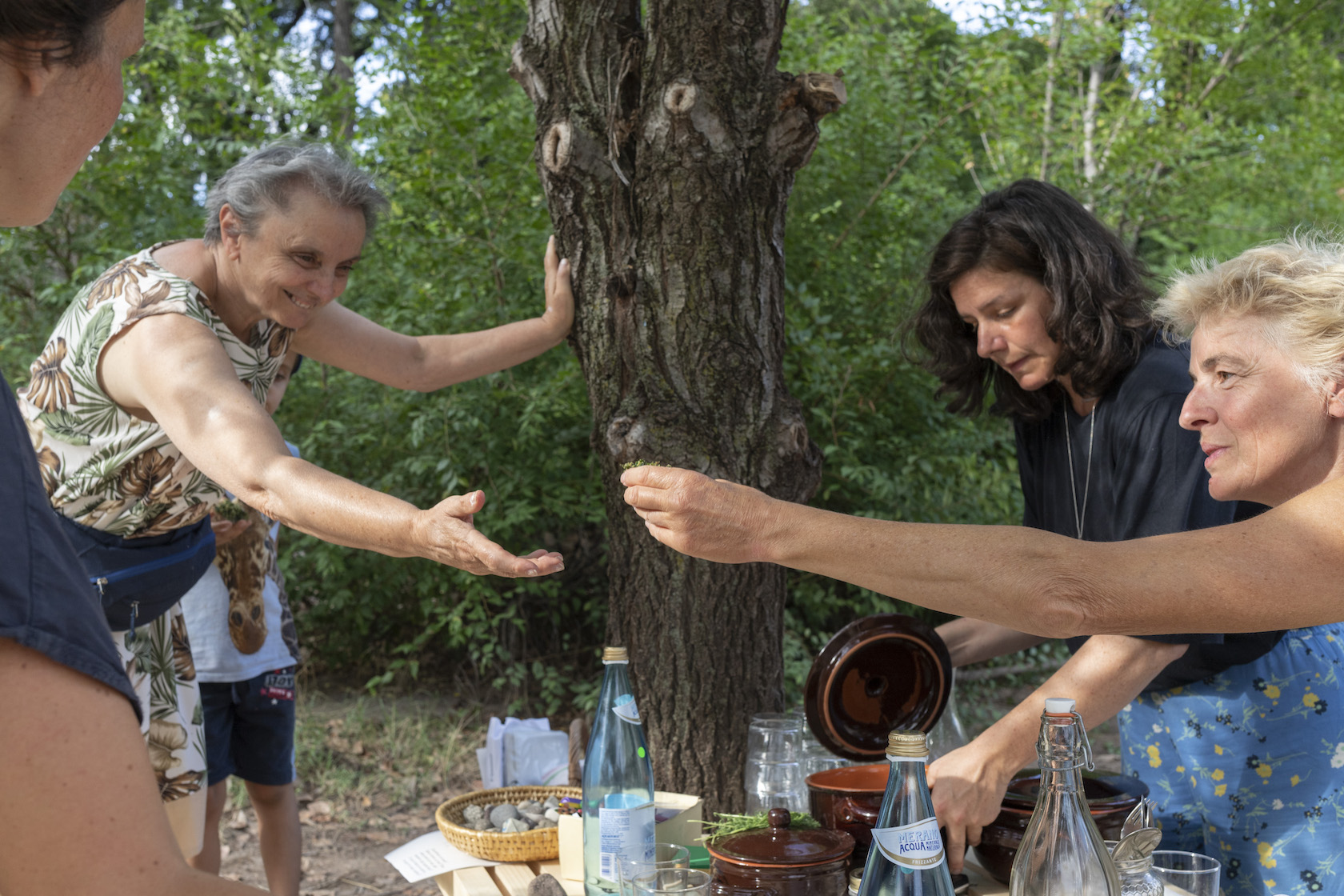 Besides being a place of preparation, the kitchen is also a place of encounter and the cooking an occasion for exchange. FIUMICINA invites you to explore the urban natural space and, while preparing simple dishes, to discuss common potentials, needs and desires for a new public space by the river.
How do we experience public spaces and what role does the community play in this? How does our access to our urban environment change when we experience it sensually – smelling, touching and eating? What understanding of our relationship to nature does such an experience entail? And looking at it the other way around: what rights and perhaps also desires do the rivers themselves have? Are they a usable resource, an environment worth protecting, or even both? What is the connection between our physical and mental health to our environment and our interaction with it?
As a first phase in July 2022 FIUMICINA initiated a three-day improvised kitchen as well as three workshops on the topics: Improvisation and construction, Spontaneous Herbs along the Riverside, Experimental cooking and baking, together with residents and experts along the riverbank of the Isarco. In 2023 the experiences and knowledge gained from the workshops will be translated into concepts and designs for a temporarily installed kitchen that will be built on the city's riverbanks in 2024.
Wed 27.07.2022
10 am – 6 pm
Structural improvisation
First we focus on improvised building and furnishing of a riverside kitchen. Which temporary infrastructures and utensils might be helpful and necessary to cook together, to bake bread at a fireplace or to prepare and enjoy a meal together? We want to playfully and impartially open up spaces of possibilities and test and discuss them together.
Thu 07.28.2022
4 – 8 pm
Spontaneous herbs by the river
With experienced herbalist Irene Hager, we will identify, collect, dry and preserve edible herbs, berries and wild vegetables (e.g. to make pesto and syrup) at the riverbanks of Talvera and Adige. Together we want to improve our perception of the often overlooked plants of our environment and to discover the rich resources of nature and its taste nuances.
Fri 29.07.2022
3 – 8 pm
Experimental cooking and baking
Together with the experienced master baker from the Patauner Bakery in Siebeneich, we will experiment with bread doughs made from local ingredients, recipes and experimental baking methods such as an original hot stone or hyper-temperature ovens made from local raw and fired clay. Bread serves here as a representative of the original staple food of most of most regions of the world. Themes such as time, quality, appreciation and health can be discussed and debated in this example.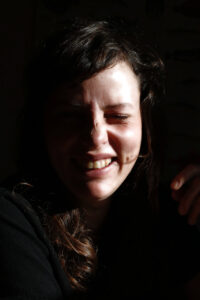 Johanna Dehio is a german designer living and working in Berlin. With a background as product designer, she works in different constellations on applied research and design projects in social and cultural context. Based on a study of different aspects of improvisation which are consistently serving as an impulse and inspiration, her work is concerned with the substance of relationships between people and objects/space. Throughout different collaborative projects, she developed a metaphor of the kitchen as a reference for cultural processes, approaching contextual questions through exemplary practical or sensual experiences. Johanna Dehio is teaching at University of the Arts Berlin, Free University Bolzano and HfbK Hamburg and holding interdisciplinary workshops and lectures.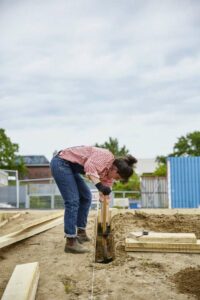 Johanna Padge studied design and art in Halle and Hamburg. She is a master carpenter and has worked in the crafts and in educational projects in France, Germany, Mali and Mozambique. As a designer she deals with the topics of participatory design, participation and urban planning. Her work takes shape in designed spaces, exhibitions, publications, archives, workshops and conversations. Her interest here is in both social and built architecture, which she understands as processual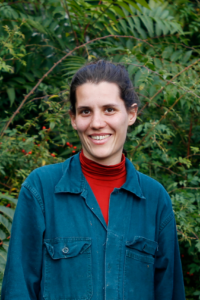 Mascha Fehse lives in Berlin and works between Arts, Architecture and Design. Her work deals with questions that concern public space and the commons, focusing on micro-scale collisions, applied experimental approaches and a design discourse that triggers curiosity and leaves room for a variety of perspectives. Her works orbit around social constellations, infrastructural relations, structural connections, environmental dependencies, imaginative associations, and constructive tensions, having resulted in a range of collaboratively produced and socially committed spaces.
Curation
Angelika Burtscher, Daniele Lupo
A project by
Johanna Dehio, Johanna Padge, Mascha Fehse
Graphic-Design
Chiara Cesaretti, Linsey Dolleman
In occasion of
FLUX – River interventions and explorations
Production and Coordination
Ada Keller, Elisa Del Prete
Photo Documentation
Elisa Cappellari